I ordered my finish kit way back in August of 2021 and it finally arrived today. Most importantly, I now have doors so I can get started on that part of the build. There are several items still remaining on backorder (including the seat frames and foams).
It was a snowy day here today and the delivery truck couldn't make it up the hill. I met the driver in a parking lot and picked up the crate.
It didn't quite fit between the wheel wells in my pickup but I got it strapped in and I didn't have to go far.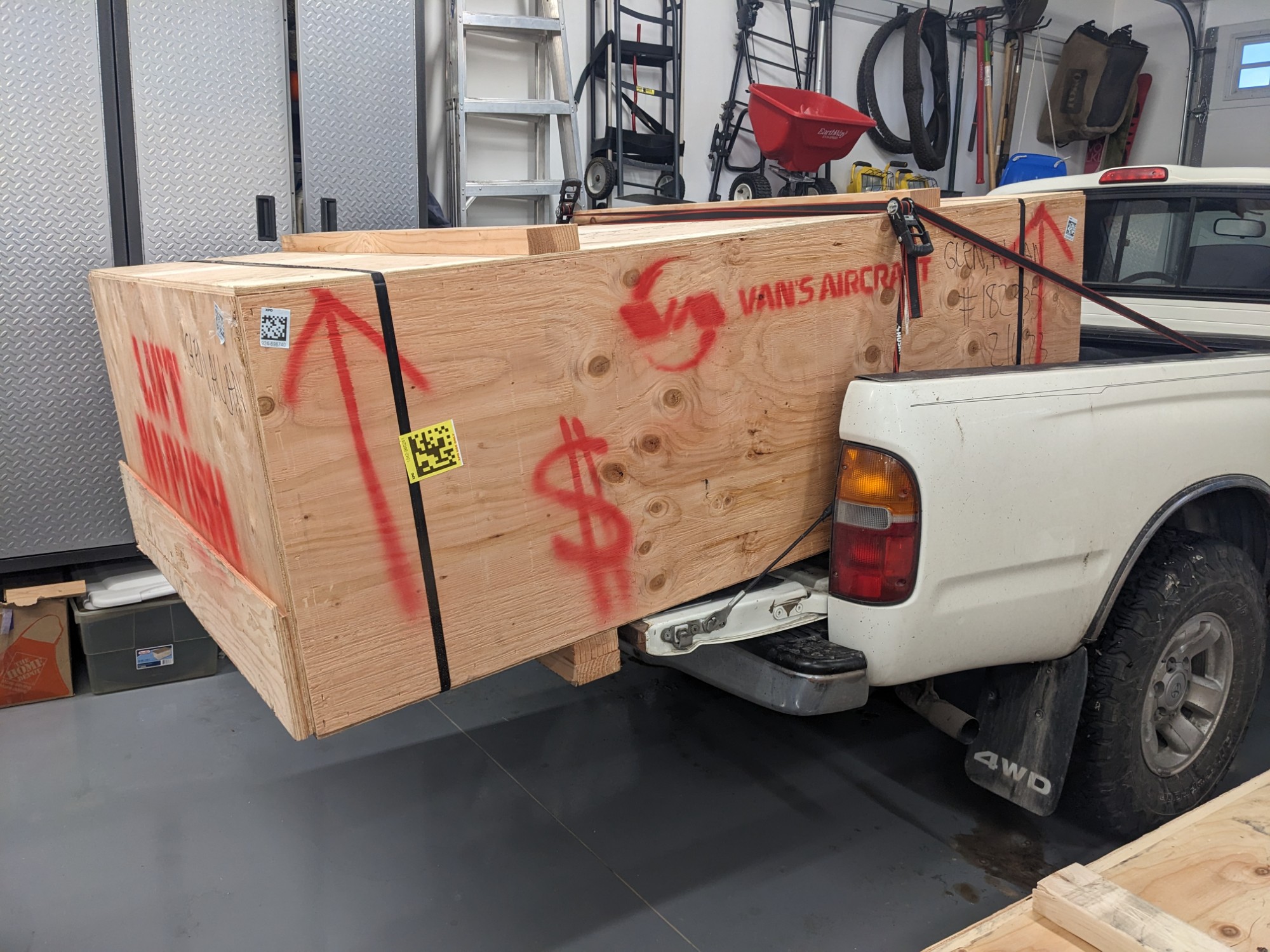 The crate got pretty wet with the snow so I unpacked it this evening. The packing paper was quite wet in the corners so I was glad to get it unpacked quickly. Everything was very well packed as usual. Kudos again to the crating team.
I have gone through the large parts but I haven't done a full inventory yet.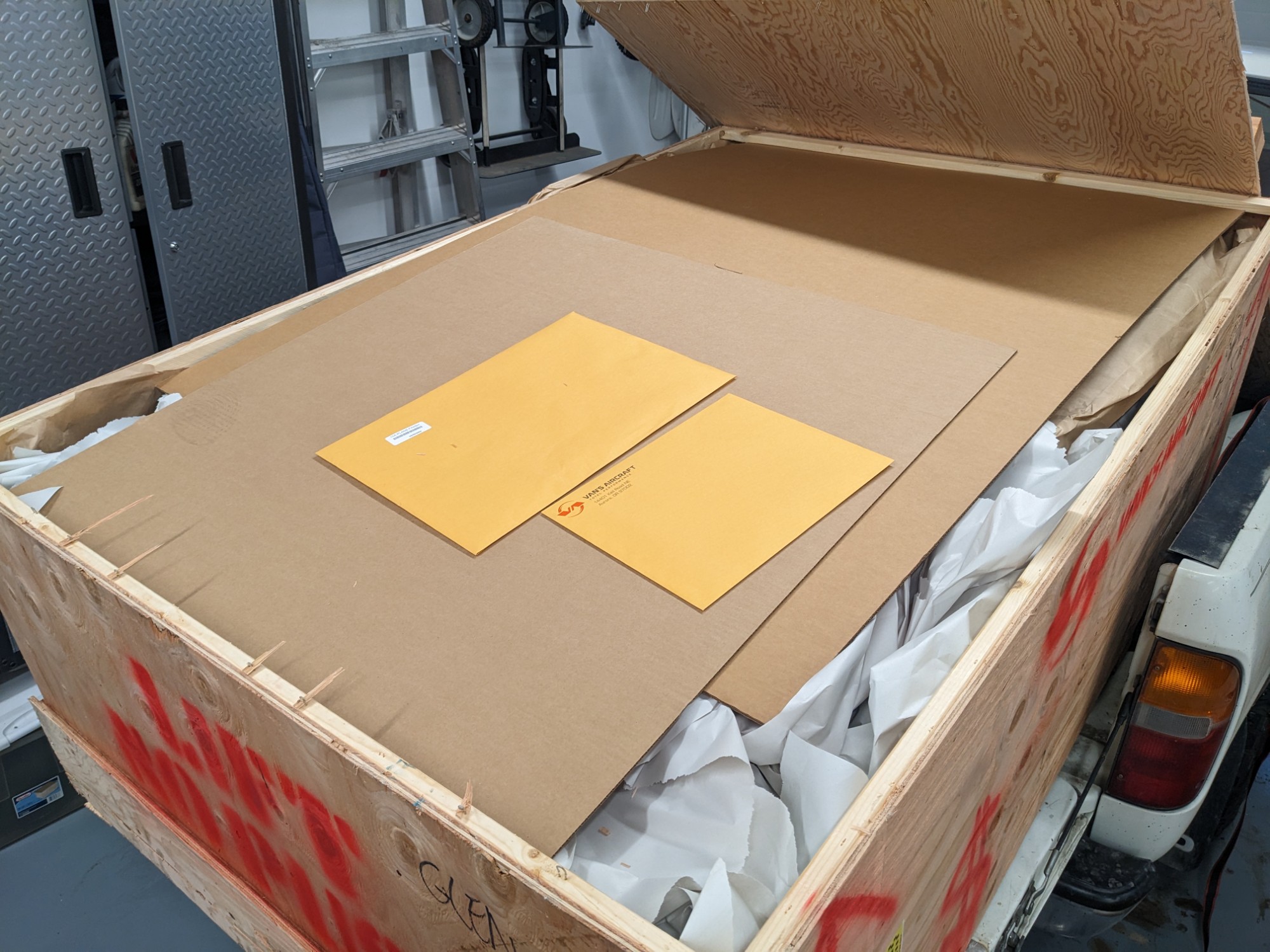 My youngest helped me unpack again – can't miss out on seeing what is in the latest box!