After completing the copilot door, the process of installing the seal and latch on the pilot side door went much more quickly
I used the same technique and bonded the pin blocks into place with epoxy before match-drilling the holes into the door frame.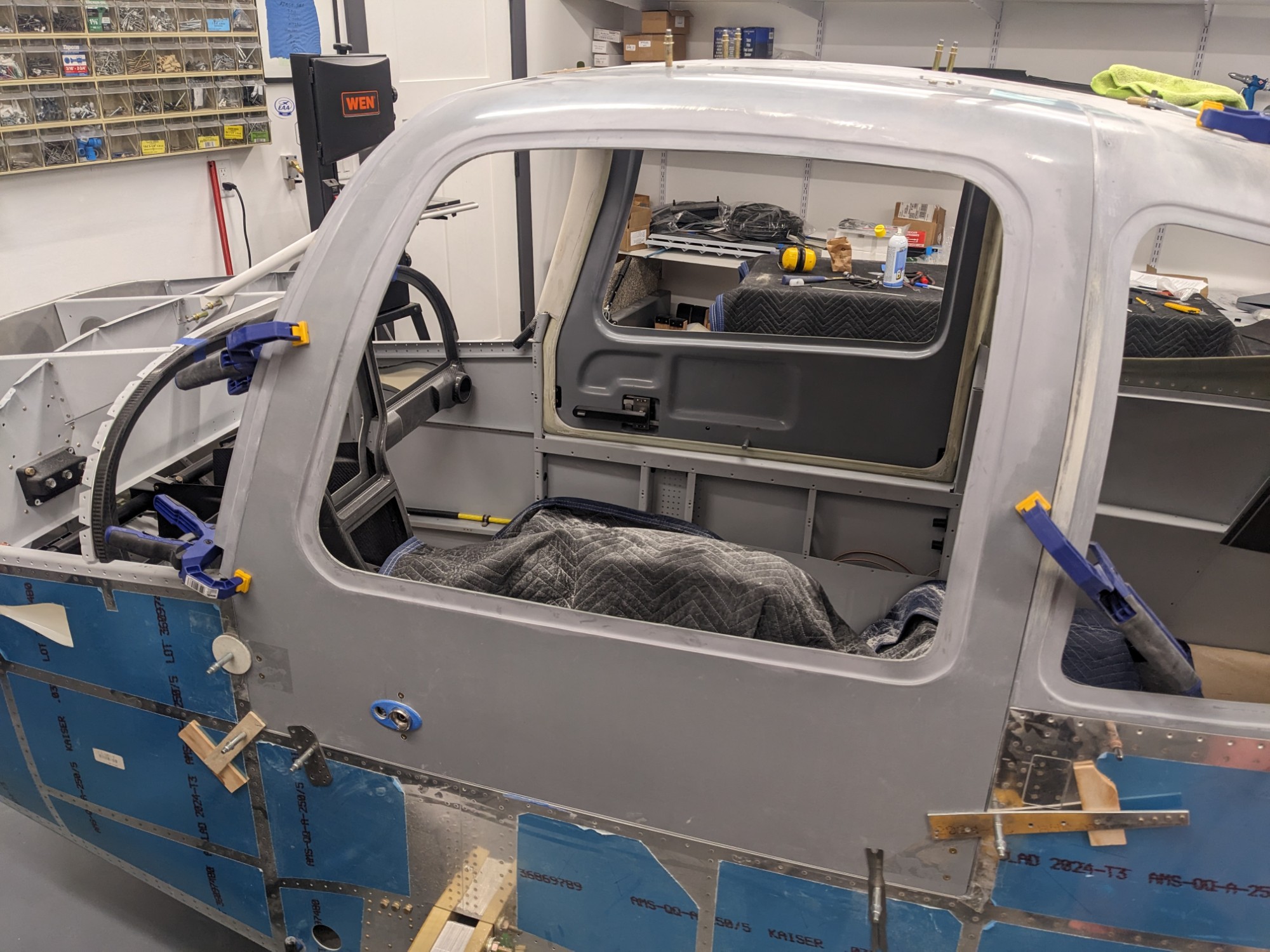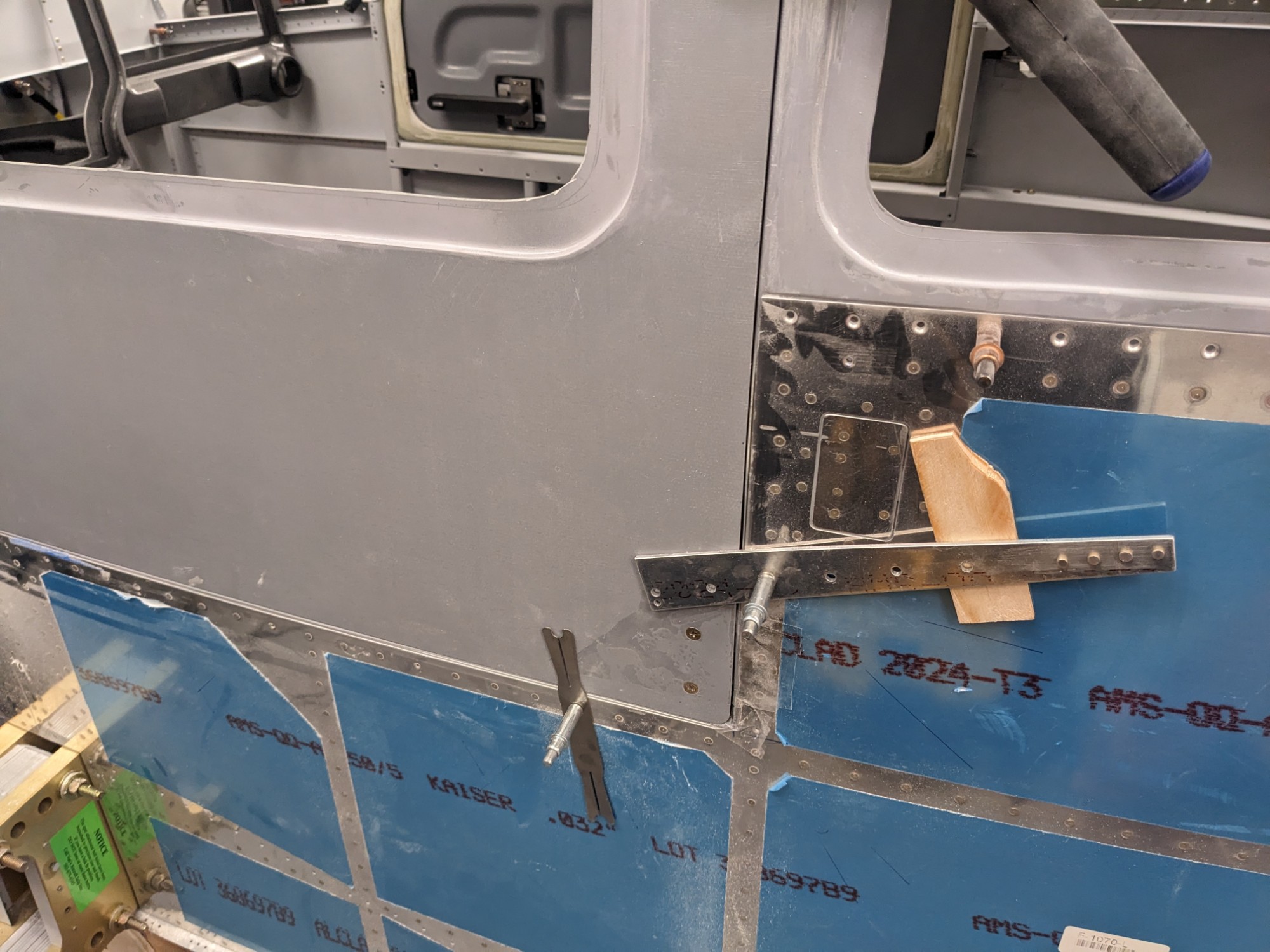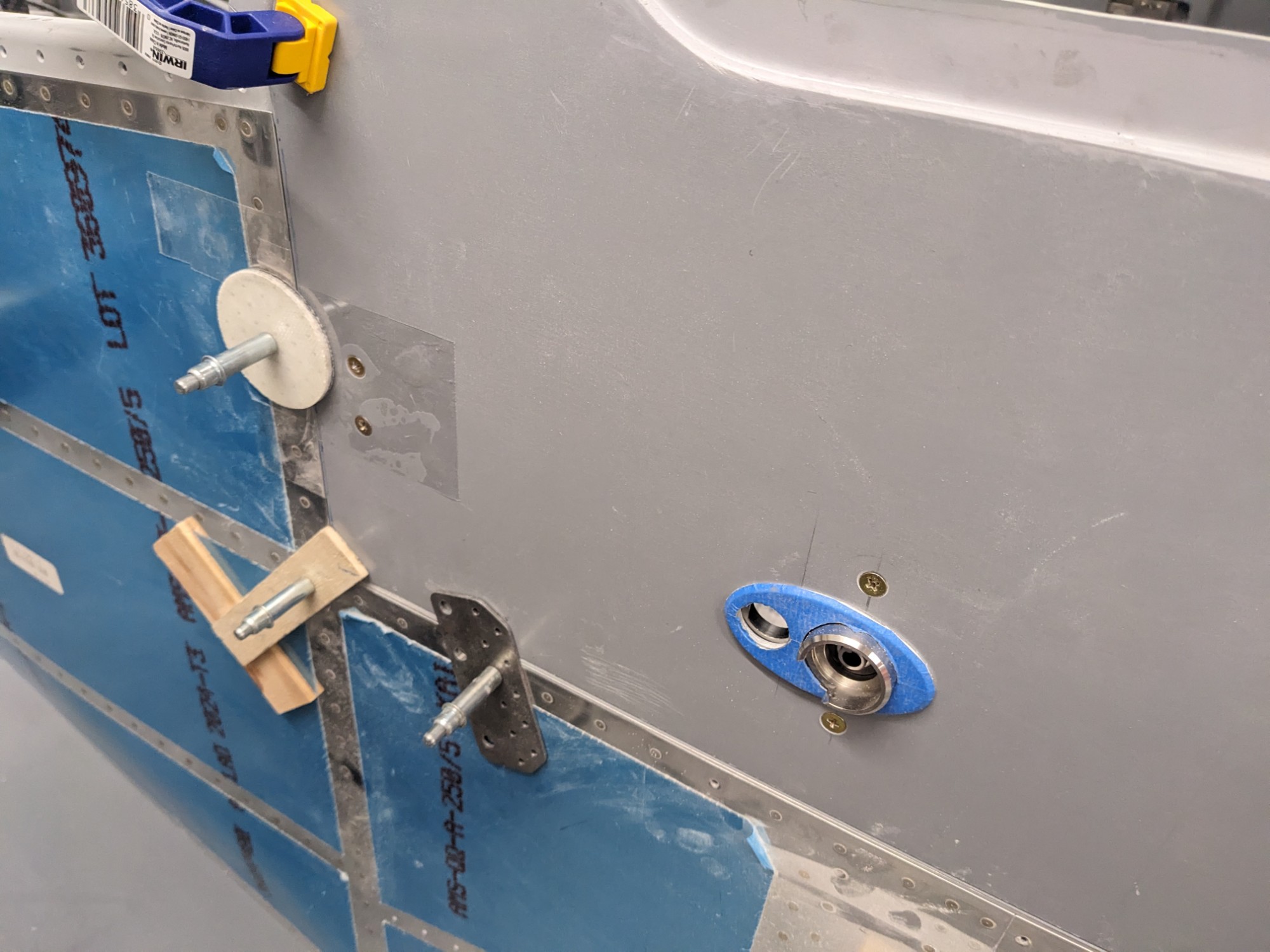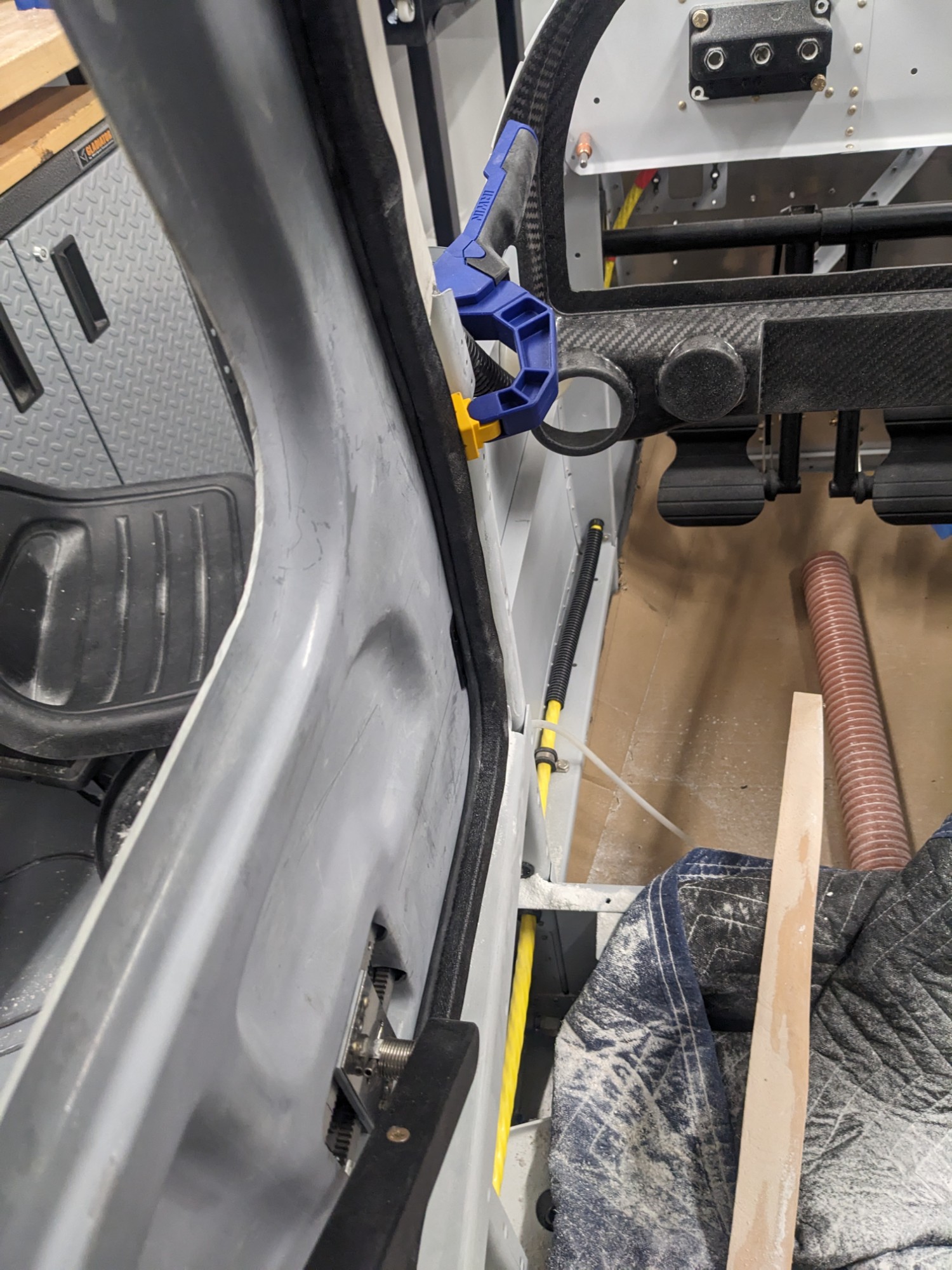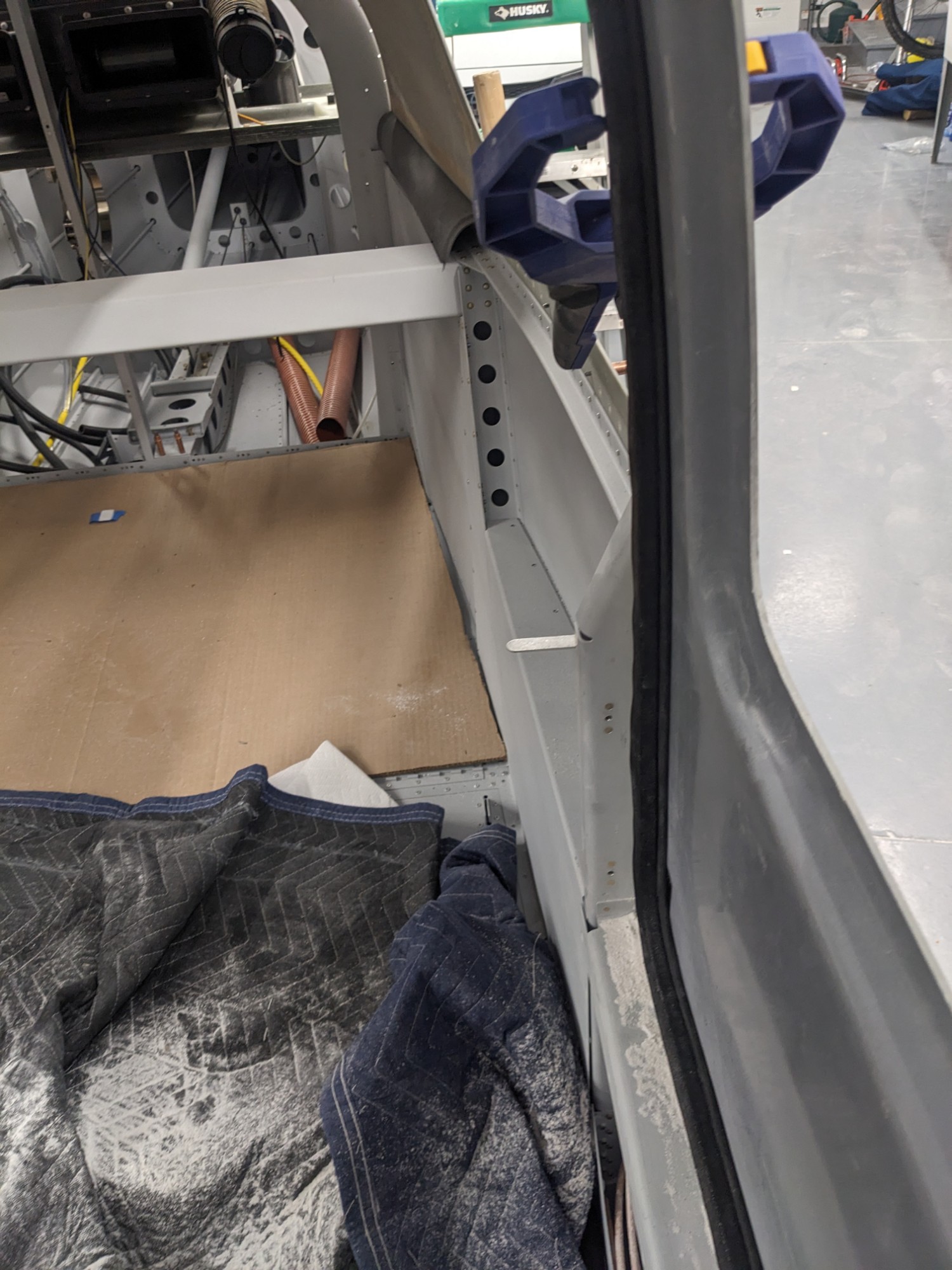 This technique worked really well again.
The door latches securely and sits flush with the fuselage.