My flaps finally arrived after being on backorder since my wings were delivered. This completes my wing kit order that was placed over two years ago.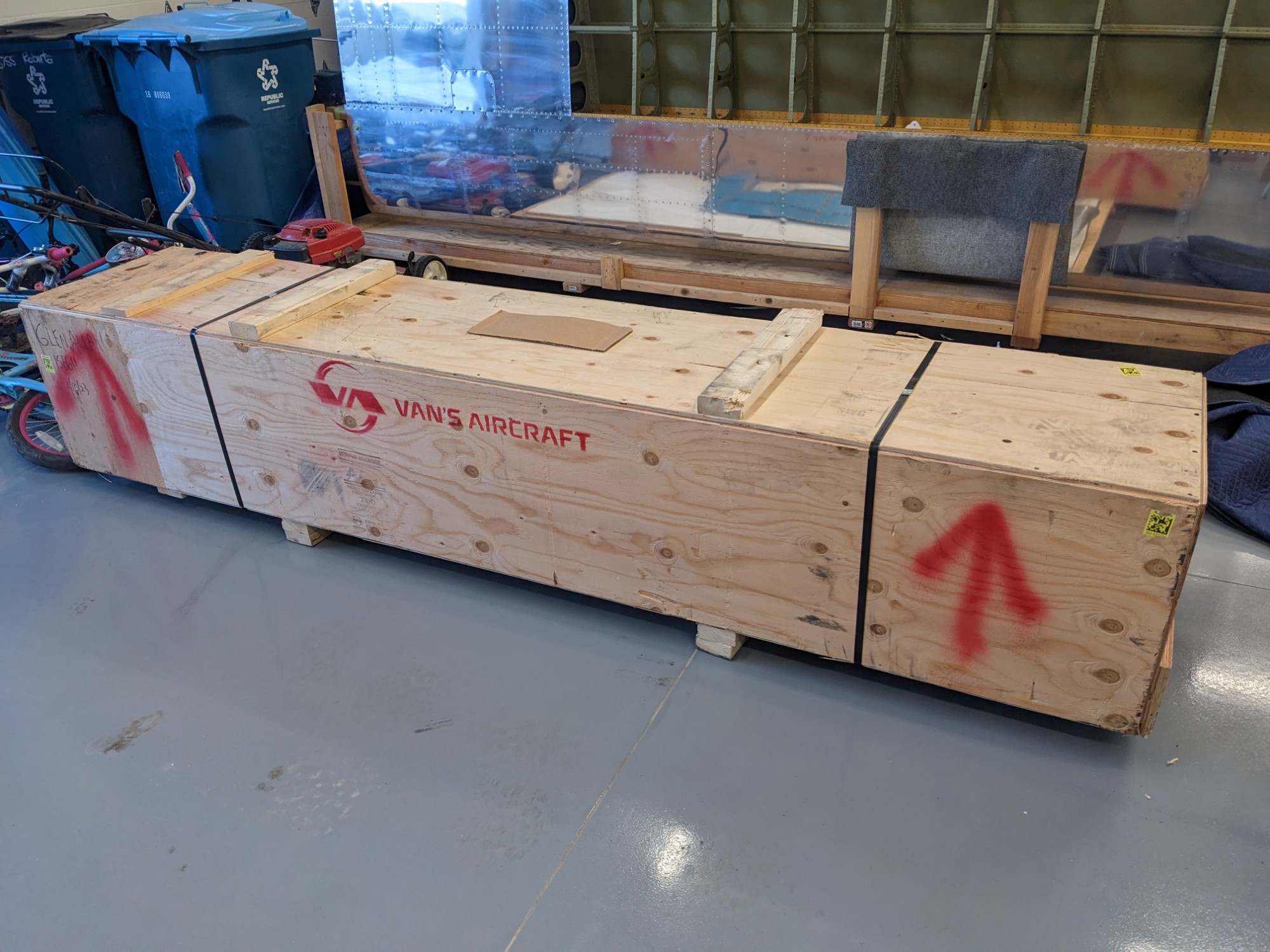 The crate was in good shape and the elevators were well packed inside.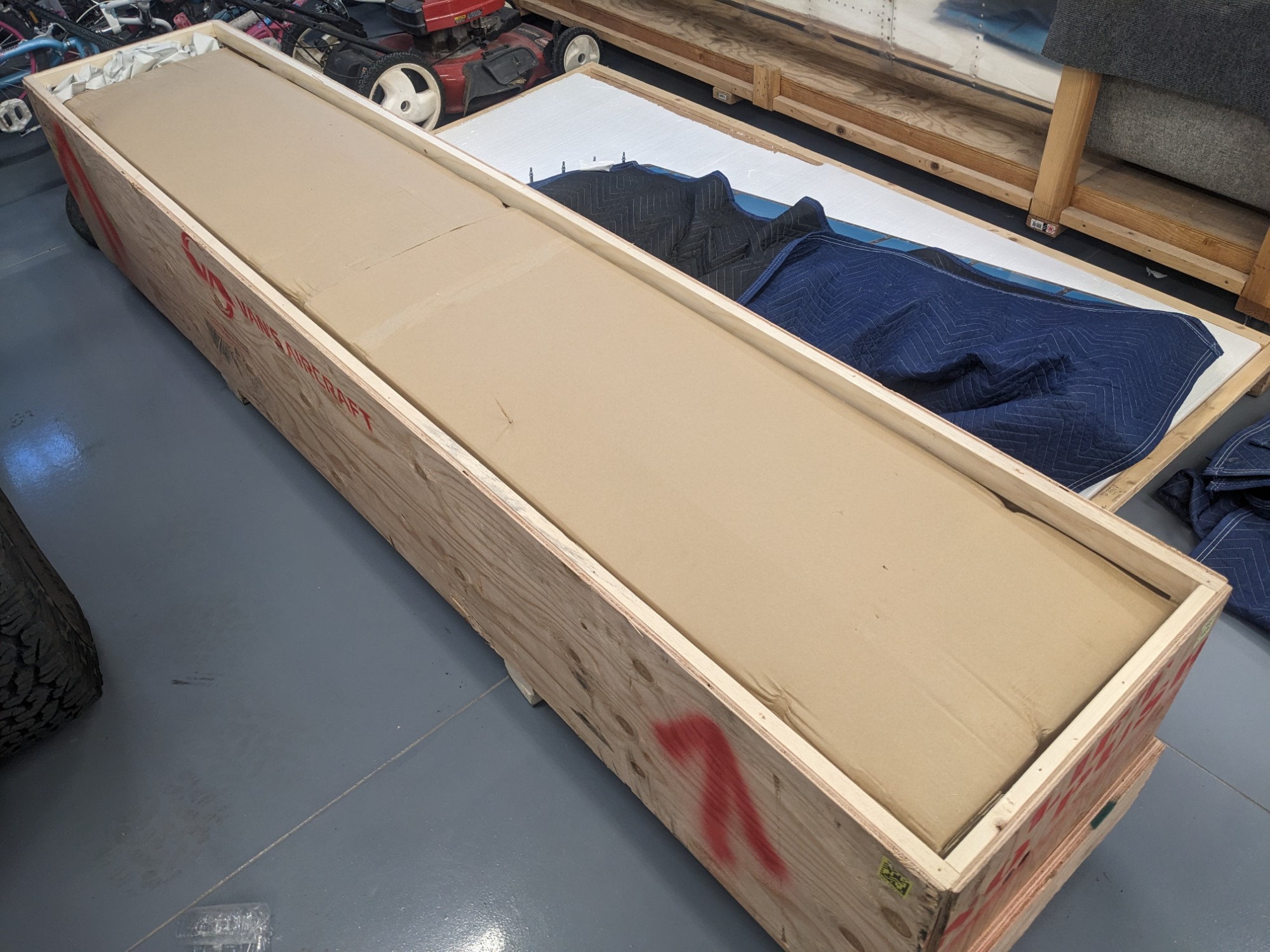 The trailing edge looks great and the workmanship is excellent.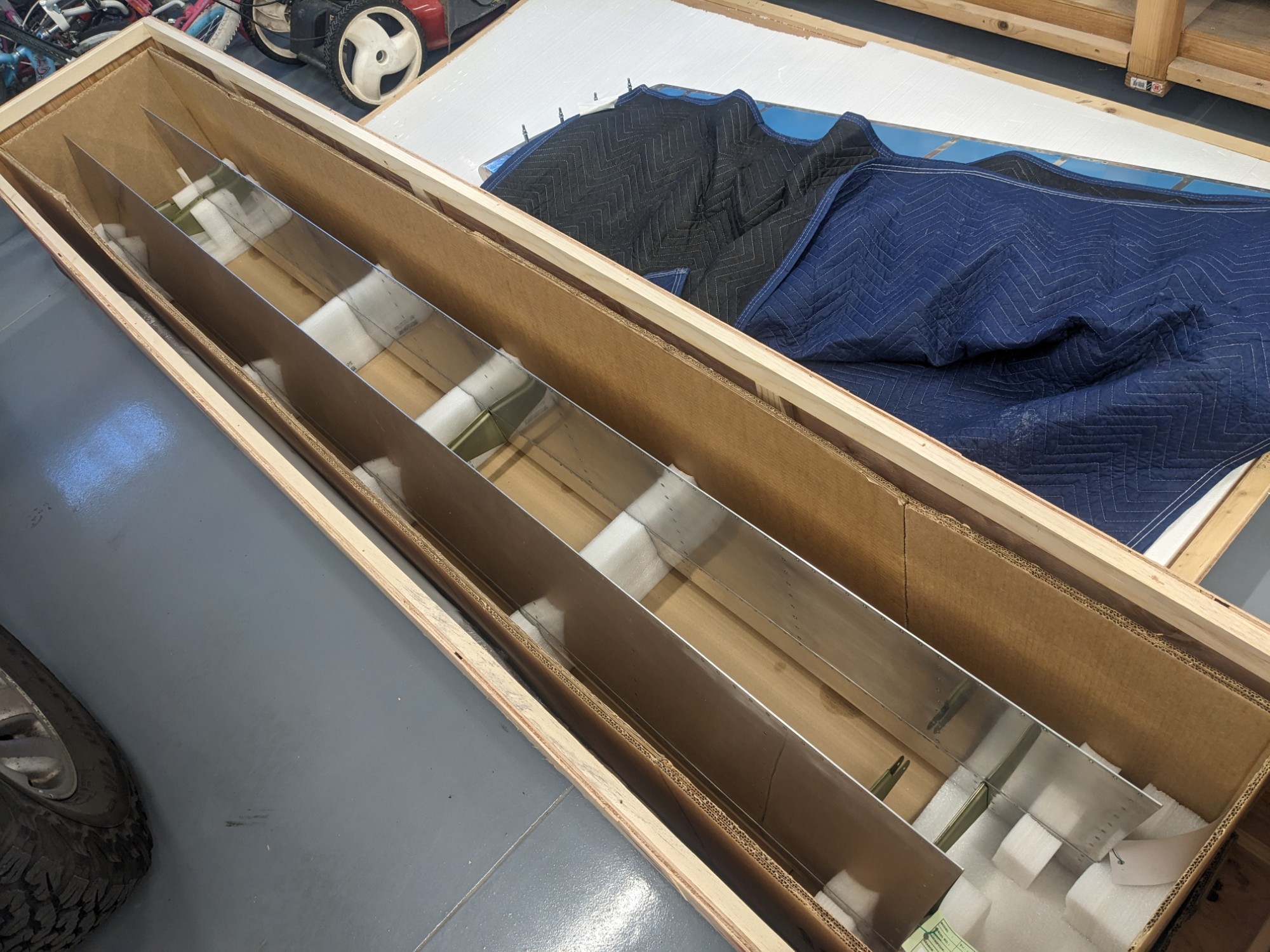 I also just got word that my finish kit is heading to crating in March so hopefully I'll have the doors soon.