I fitted the cabin top center support and drilled the holes into the cabin top.
I 3d printed a drill guide to keep the holes perpendicular and parallel. I started with 1/8″ holes, then drilled to 3/16″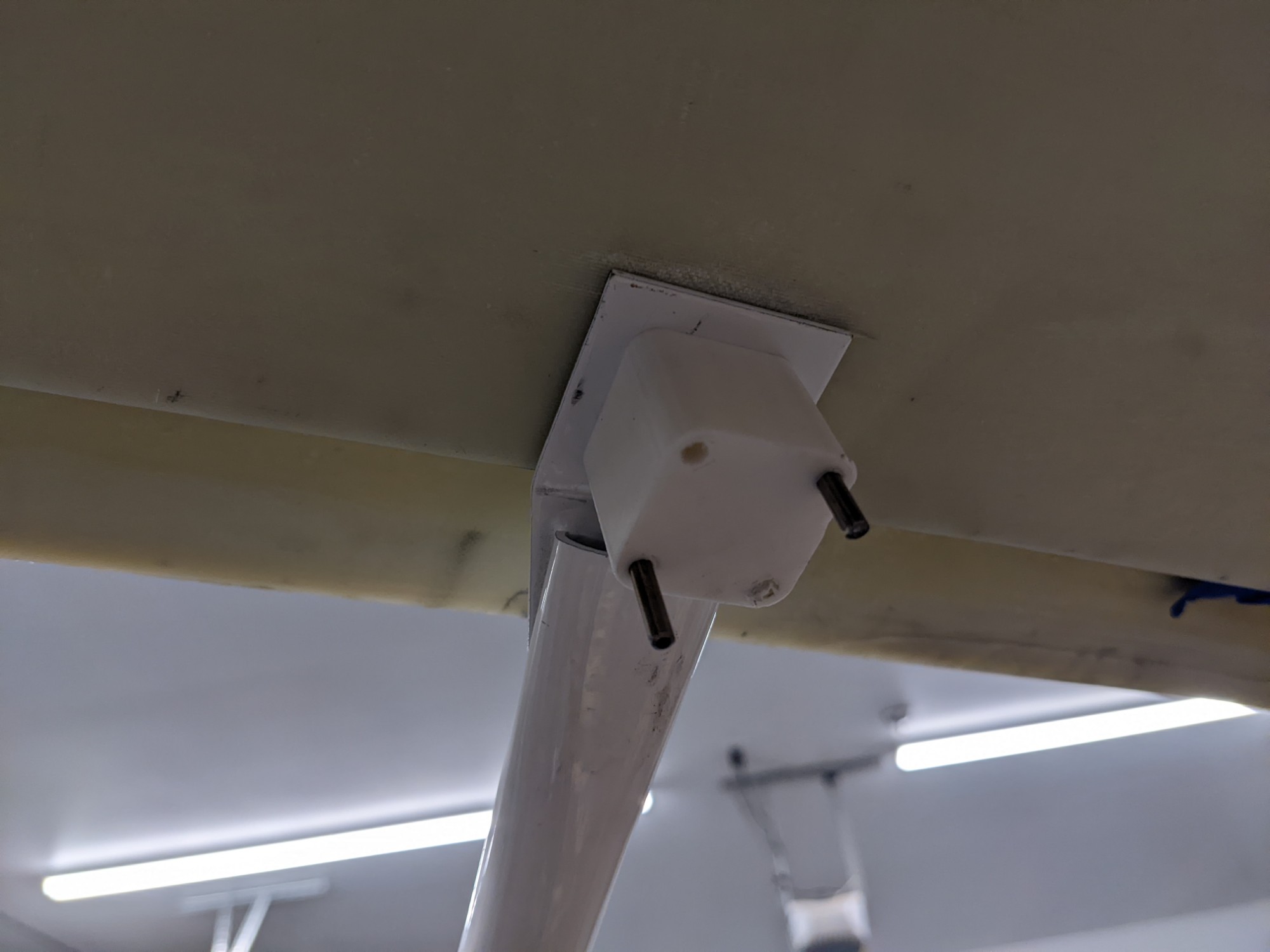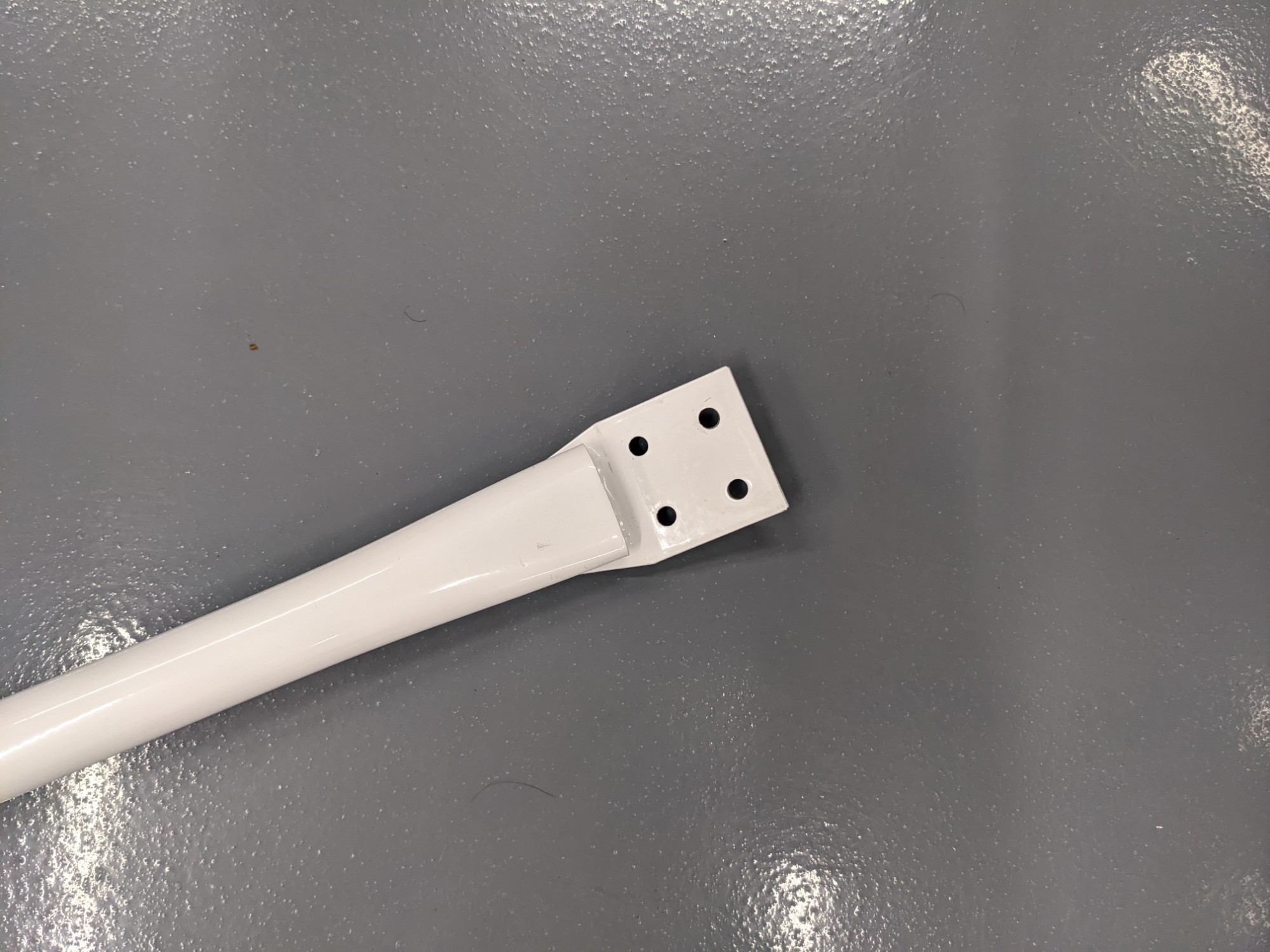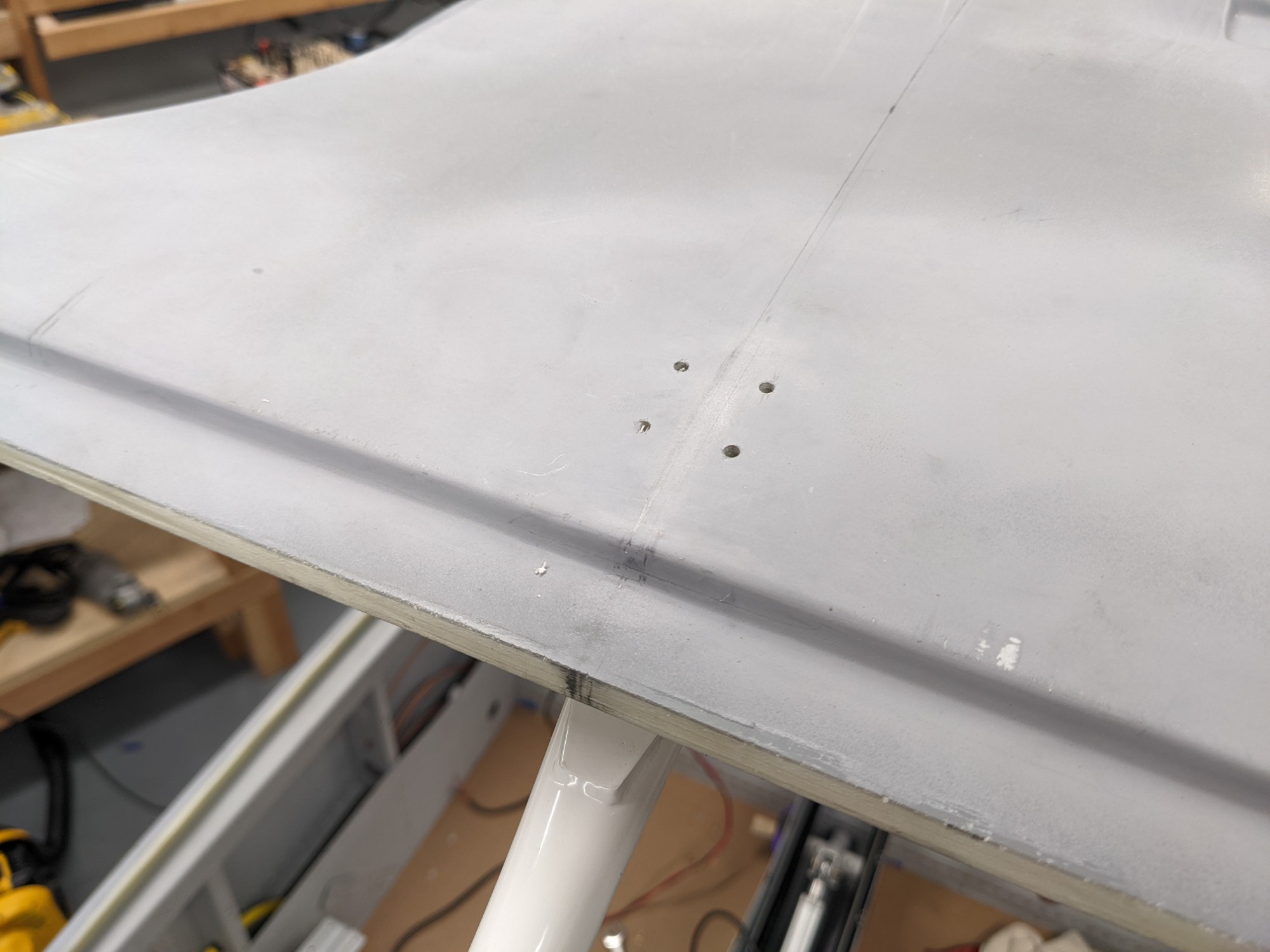 I then match-drilled the holes from the upper forward into the center support.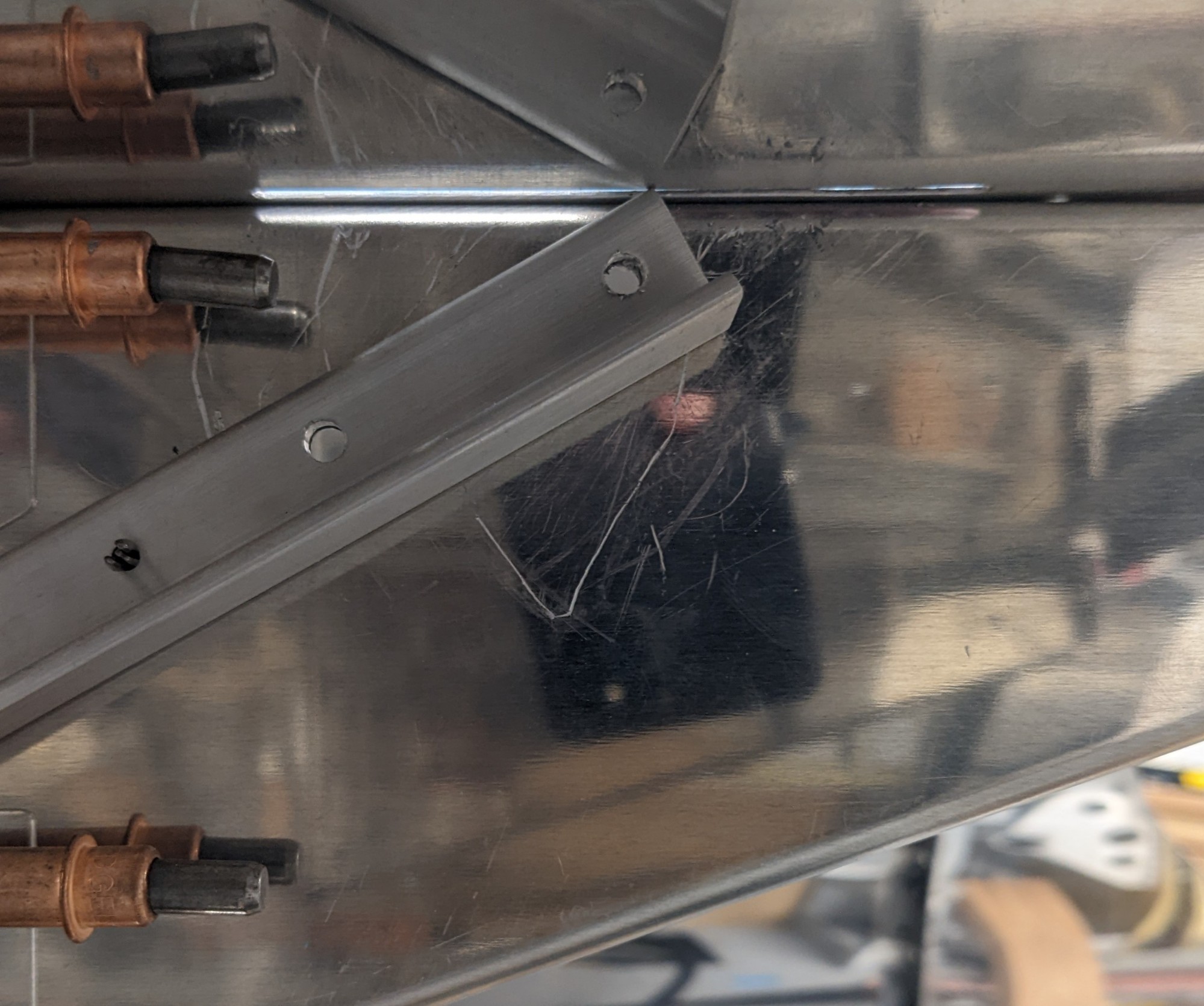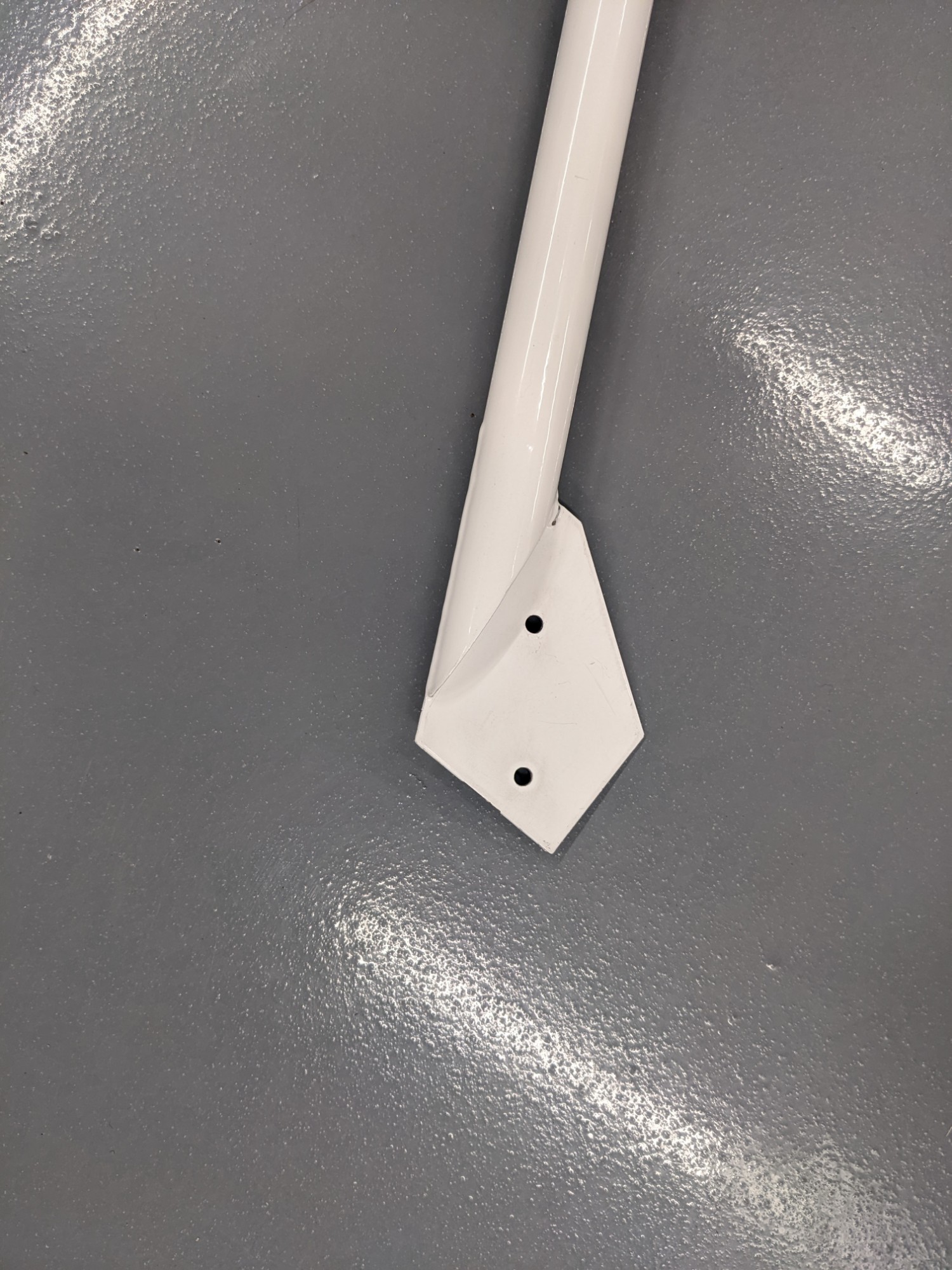 Next, I 3d printed another guide and drilled the final 5/16″ holes into the cabin top. I cut the aluminum spacers to length, hammered them in so they were flush on the underside, then countersunk the holes on the exterior.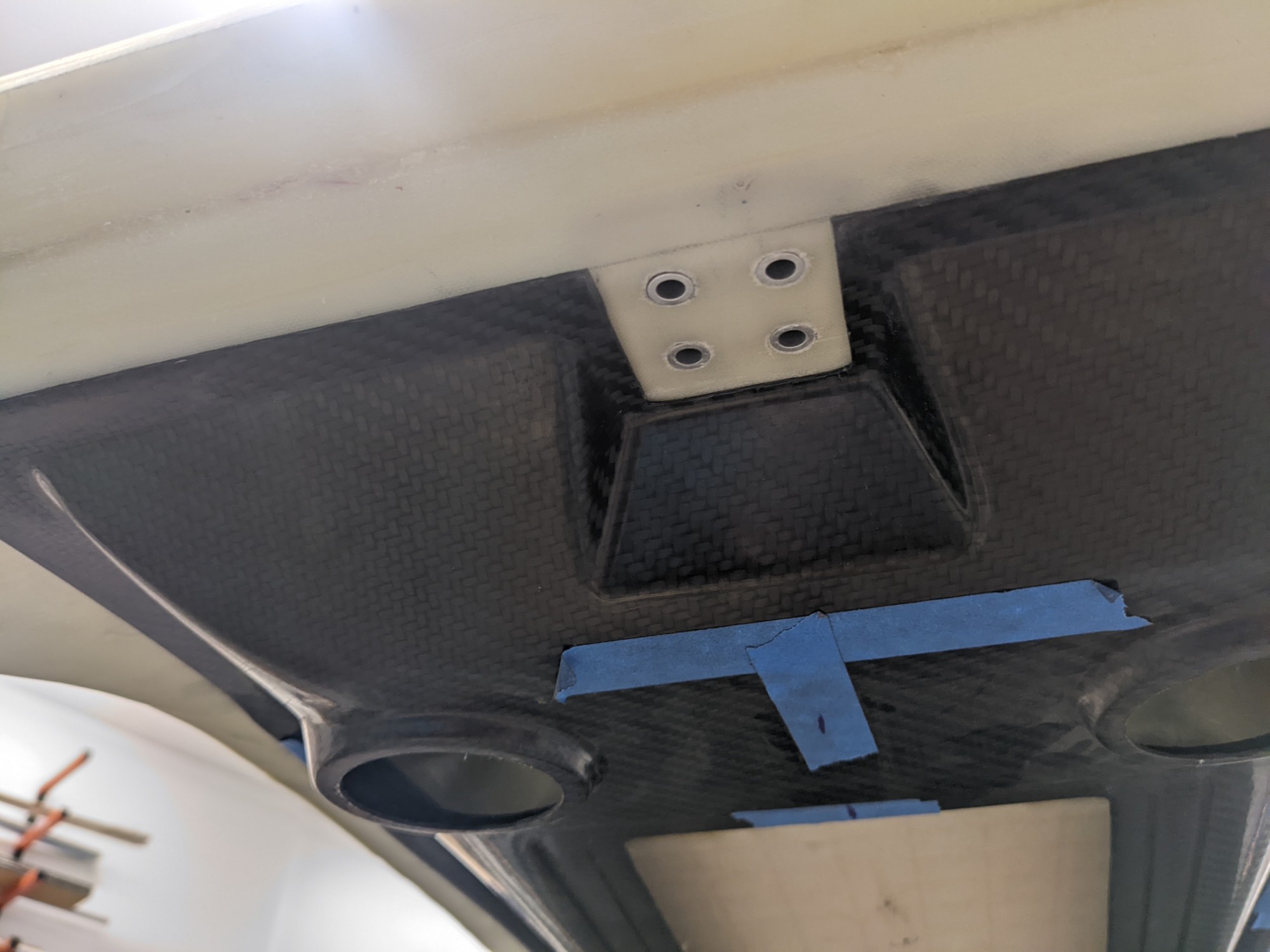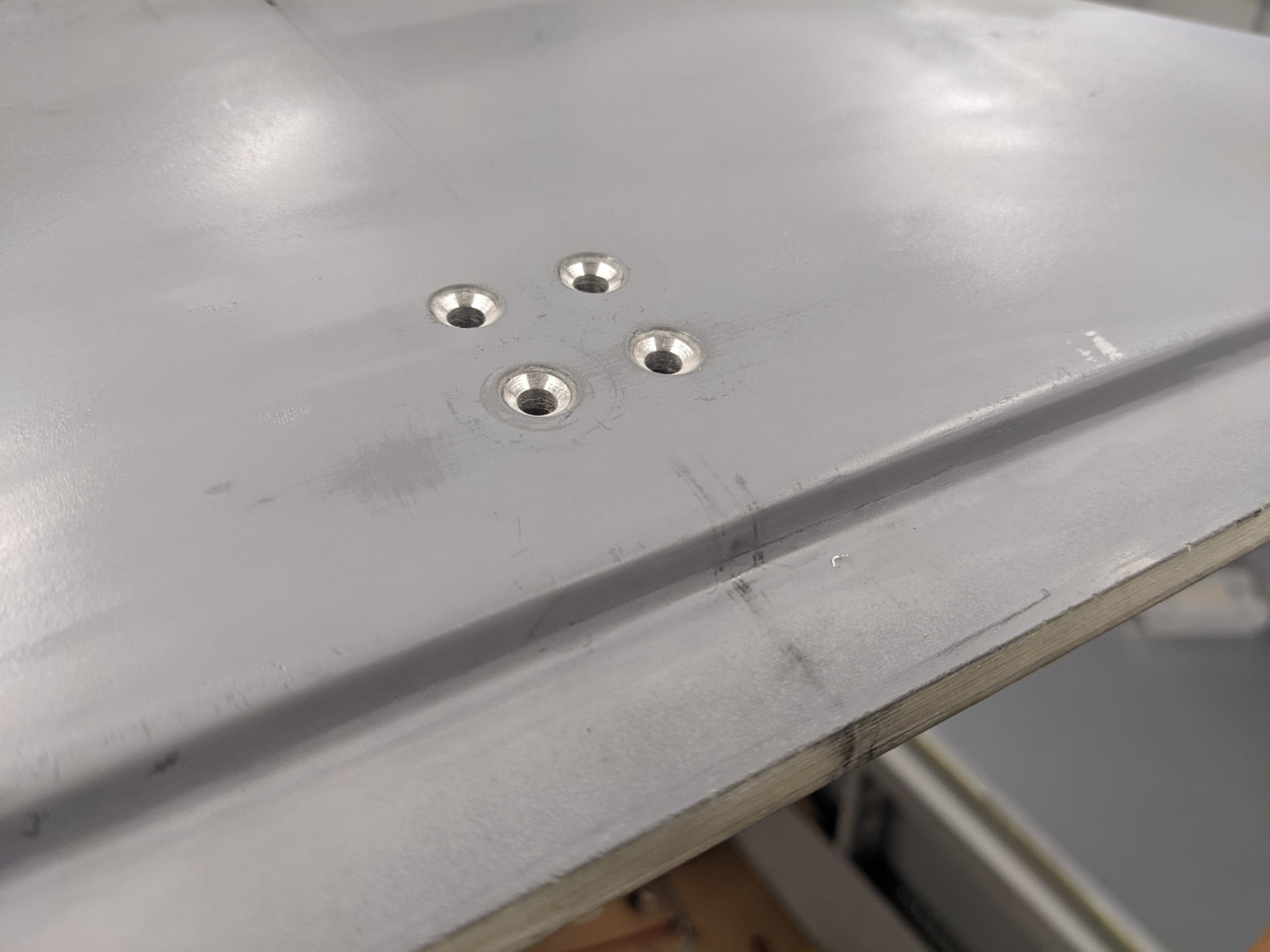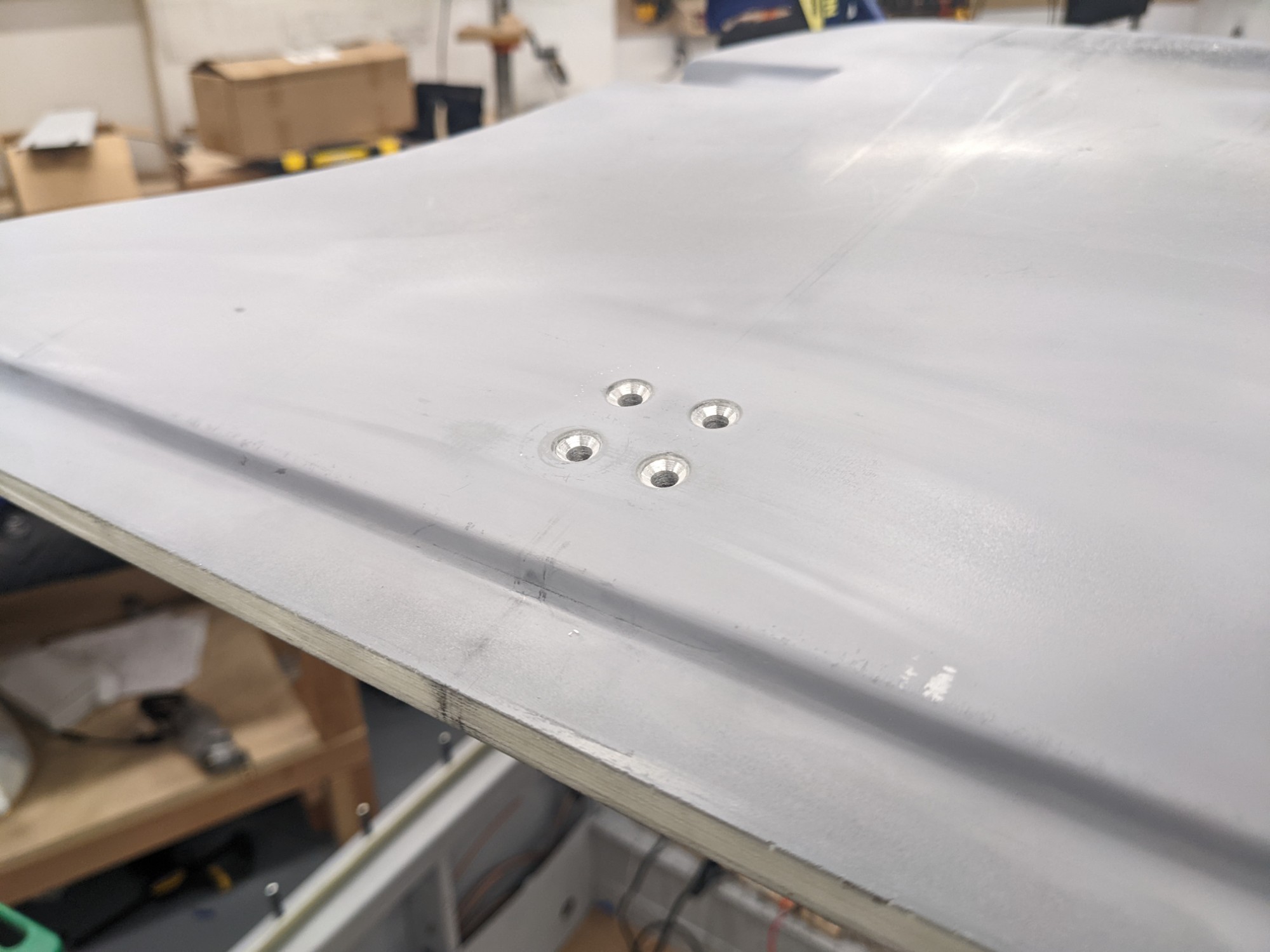 Everything came out great. The bolts slide in smoothly through the cabin top and into the holes in the center support.