While I had the upper forward off, I decided to fit the parking brake cable.
I had previously mounted the valve and reclocked the arm on the valve to allow the cable to be routed from the right.
I am using a push button lock cable mounted to the left panel of the 310 panel lower console. I drilled the hole in the carbon fiber and cut the cable to length. I secured the cable to the bracket with an adel clamp and added a second adel clamp to keep the cable clear of the rudder pedal assembly.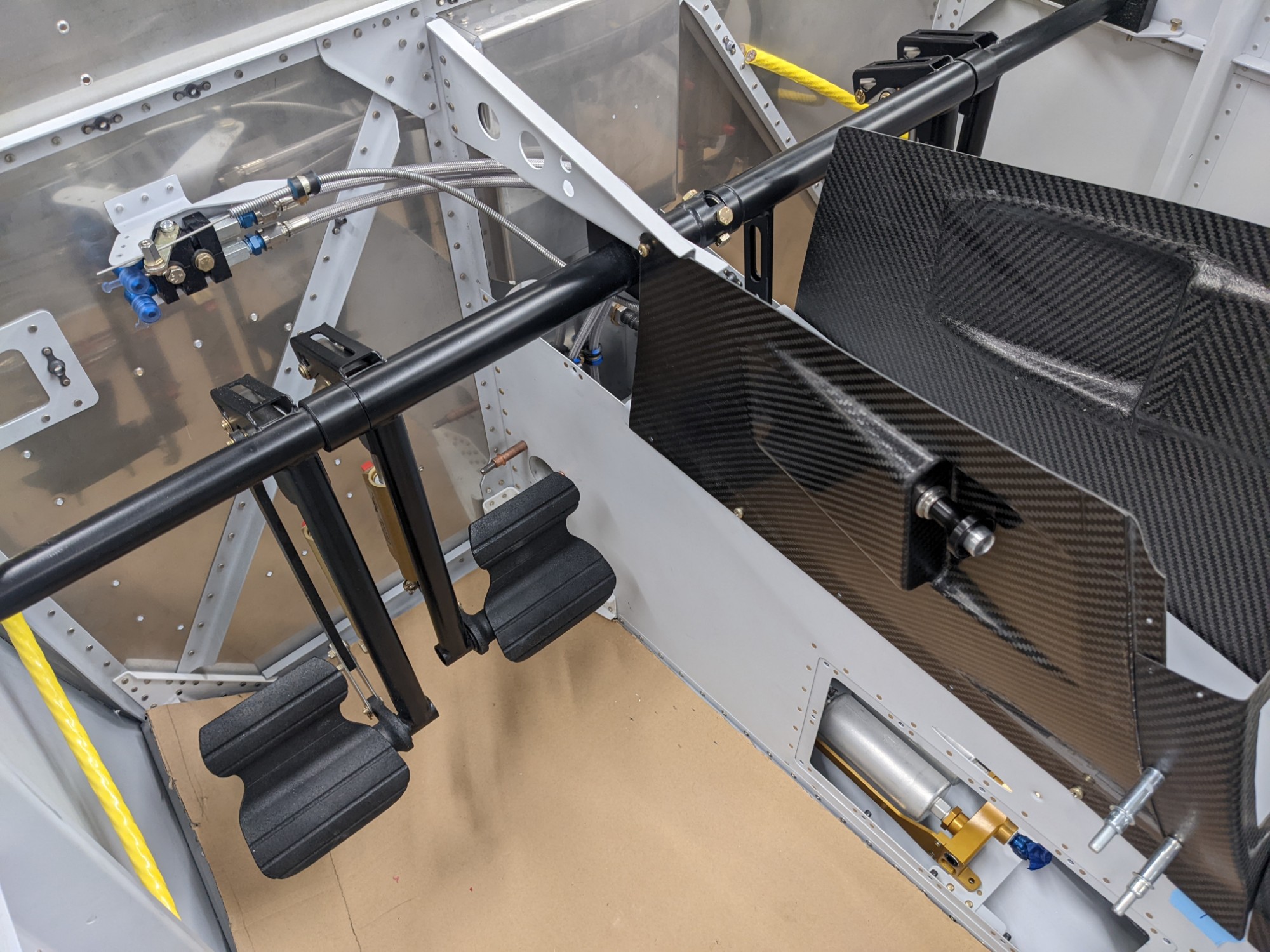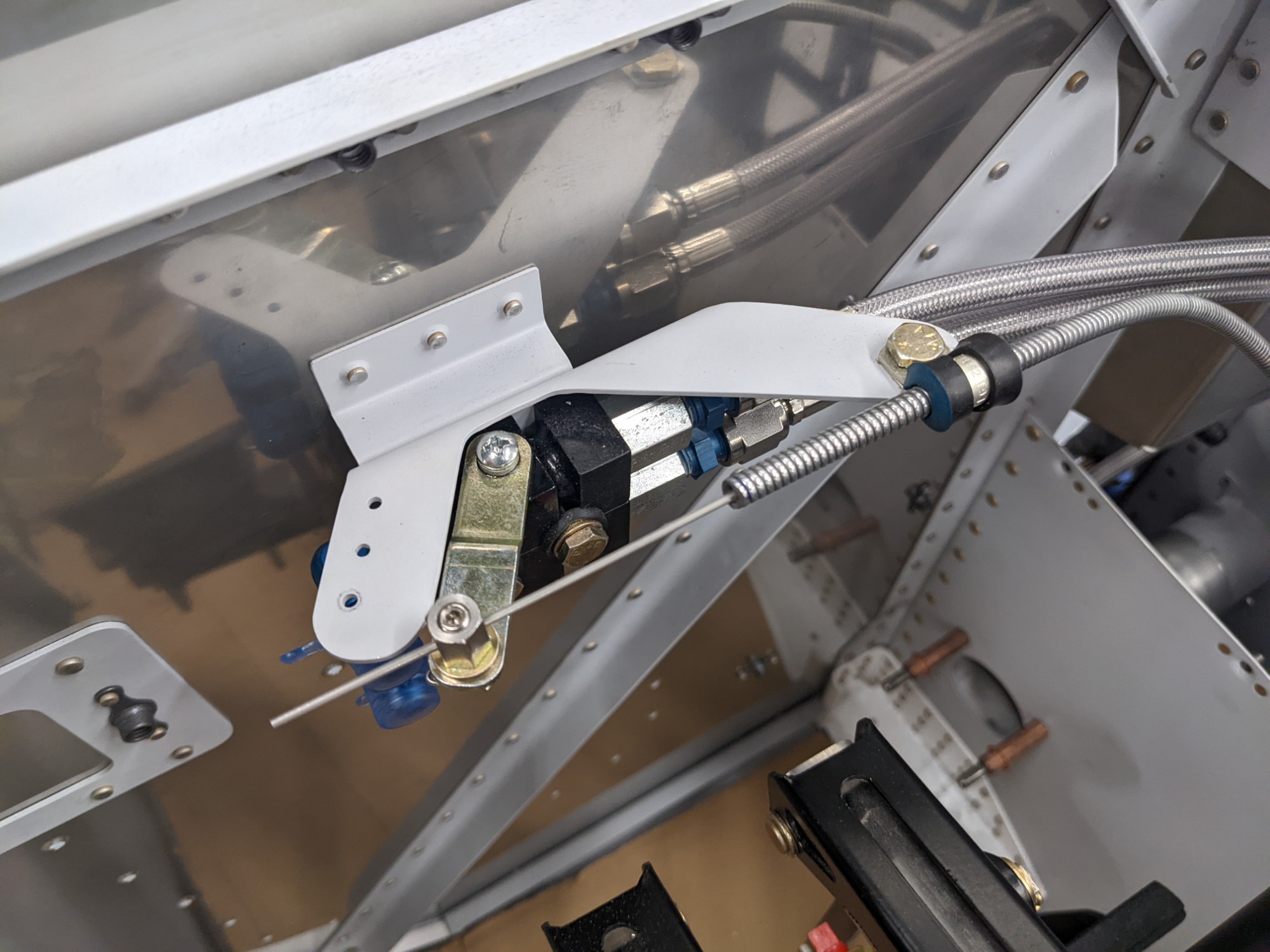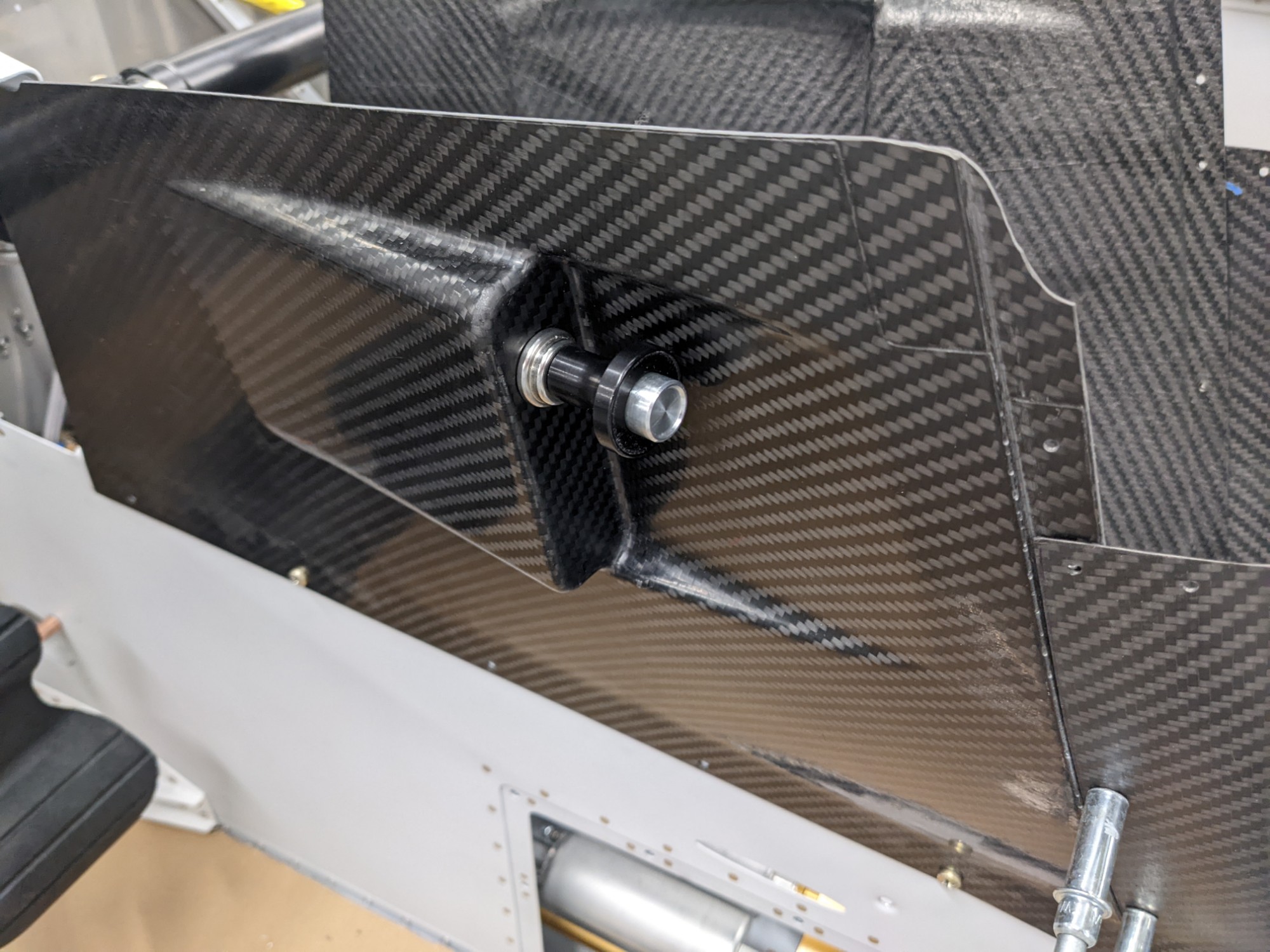 I designed the bracket to allow a micro switch to be installed but I need to get some wire to finish that up. I'll have to remove the cable for finishing the side panel too but I figured getting everything fitted now would make for an easier install later.