I placed my quick build wing order in December 2020 and my wings finally arrived today.
The shipping company agreed to let us unpack the crates in the truck which avoided us having to find a way to get the large crates down to the ground.
This also allowed us to inspect for damage while unpacking and avoided us having to dispose of all the packing material. The wing crate was in perfect condition but the smaller parts crate had been partially crushed.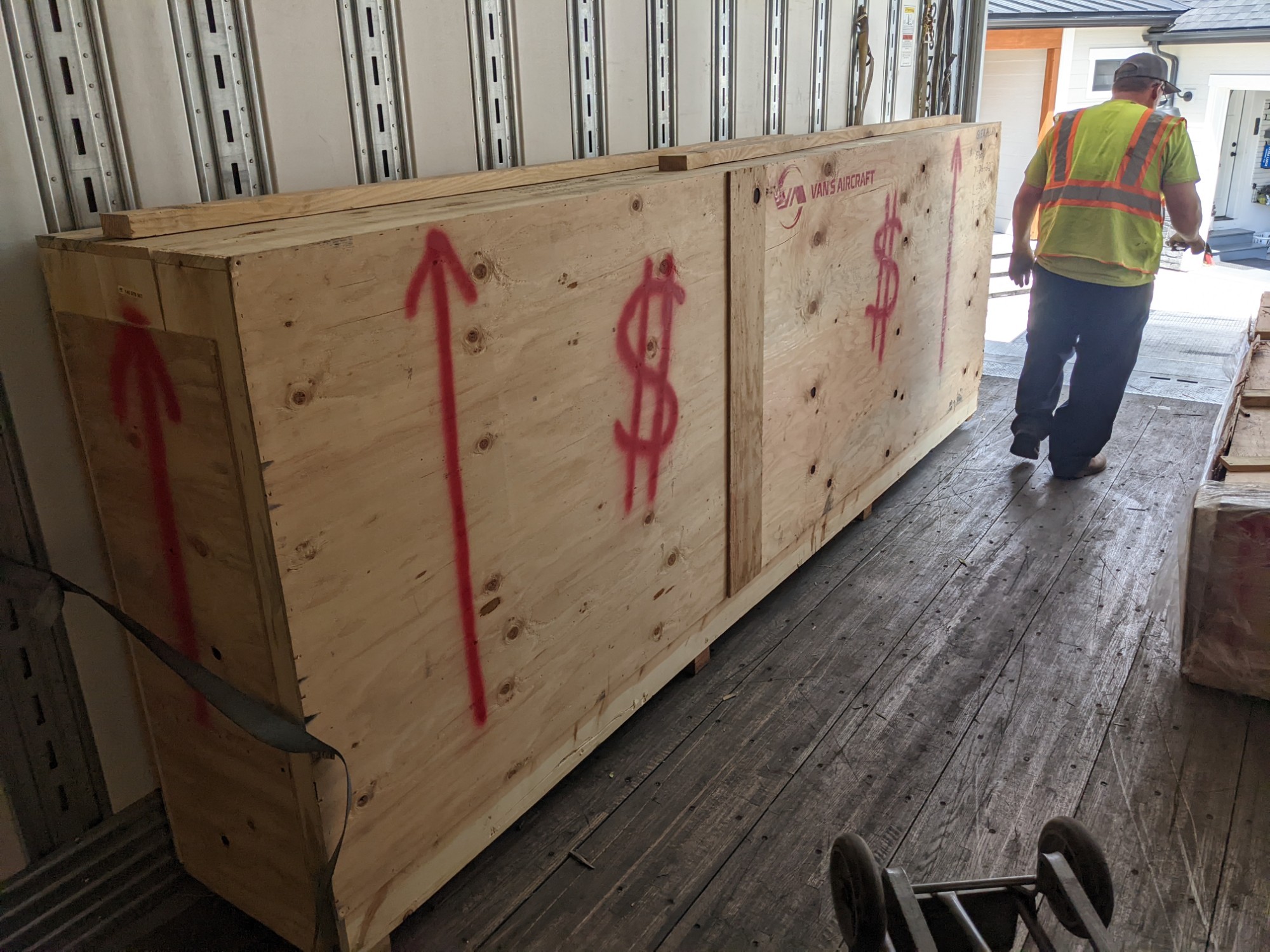 After opening the smaller crate we found that all of the parts were undamaged inside thanks to excellent packing by Van's. The aileron box had been crushed slightly but the foam ribs in the box protected the ailerons.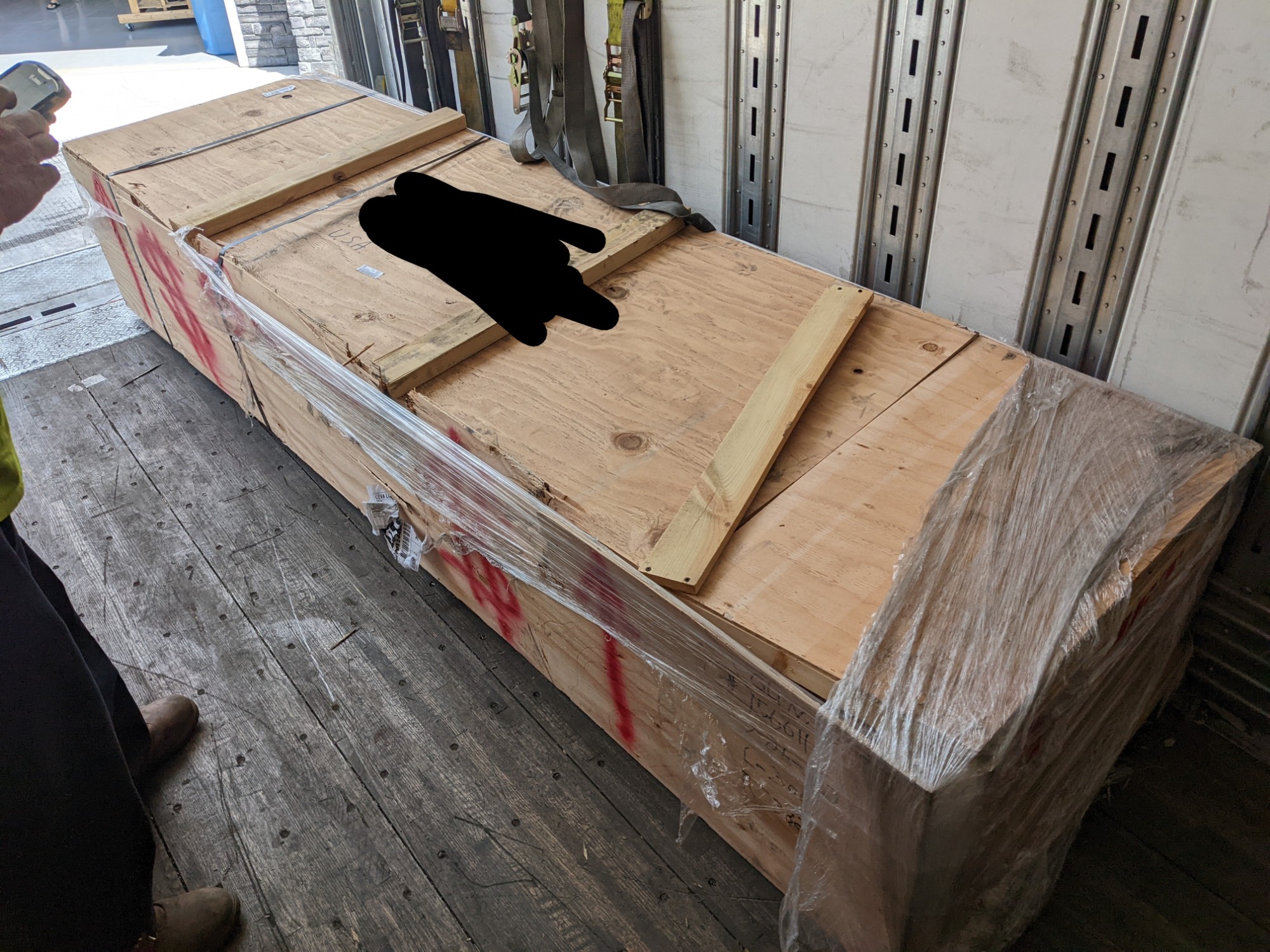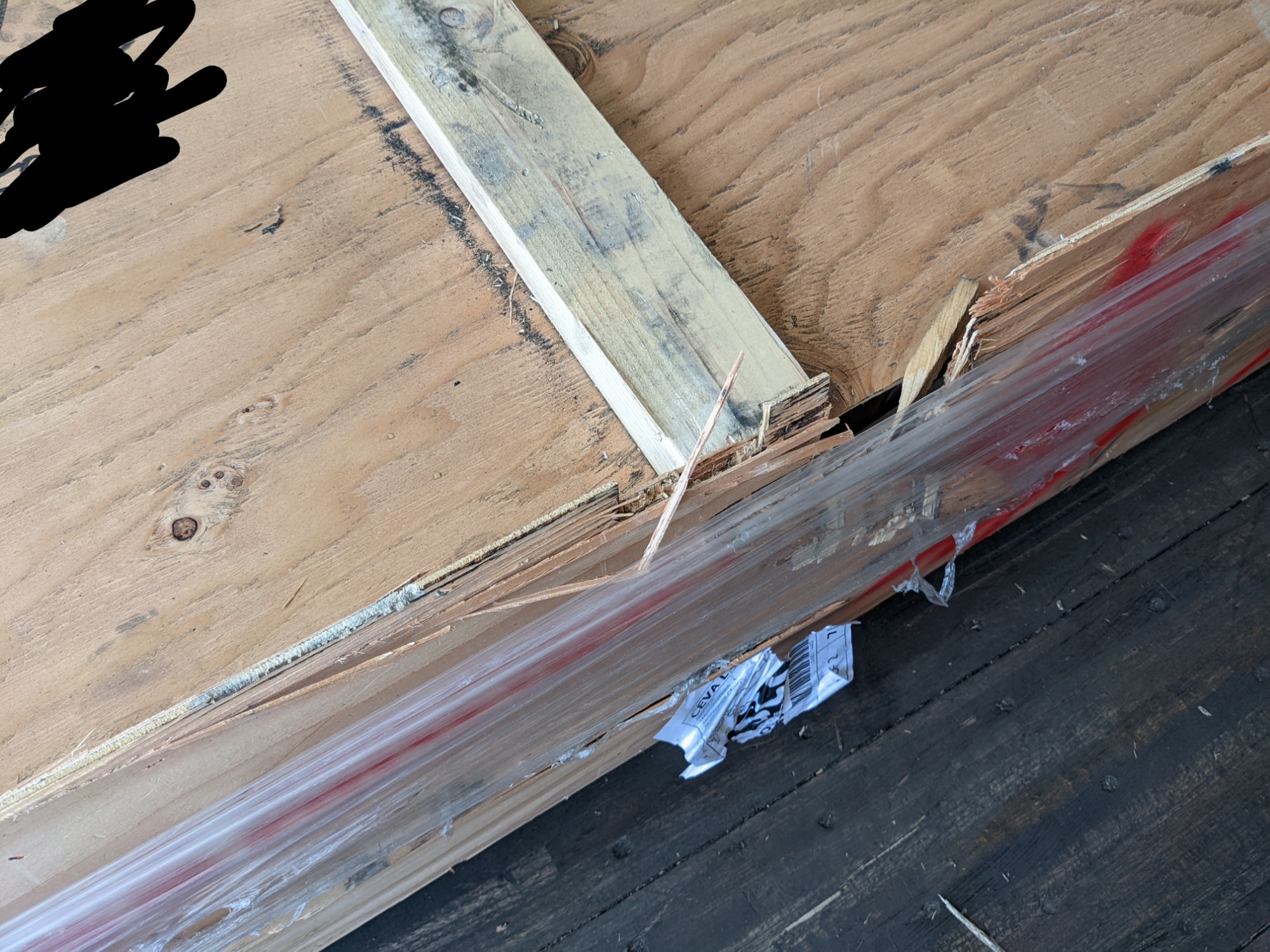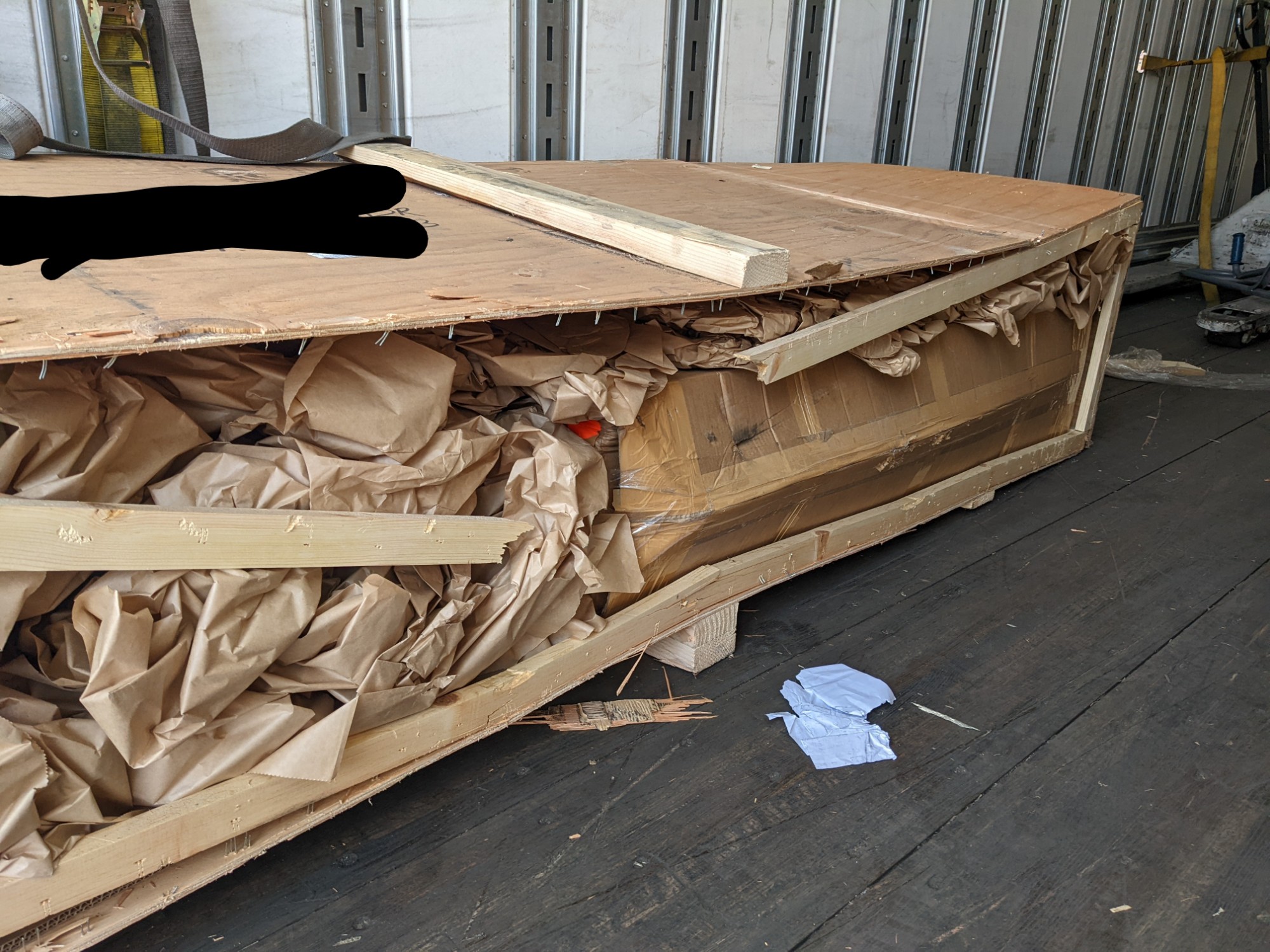 On later inspection, I did notice a small crease on an edge of one aileron but it doesn't appear that this was a result of shipping given the packaging around that area. The ailerons are beautifully made and the trailing edges are nice and straight. The crease is minimal and I think I can carefully work it out and completely hide it when painted.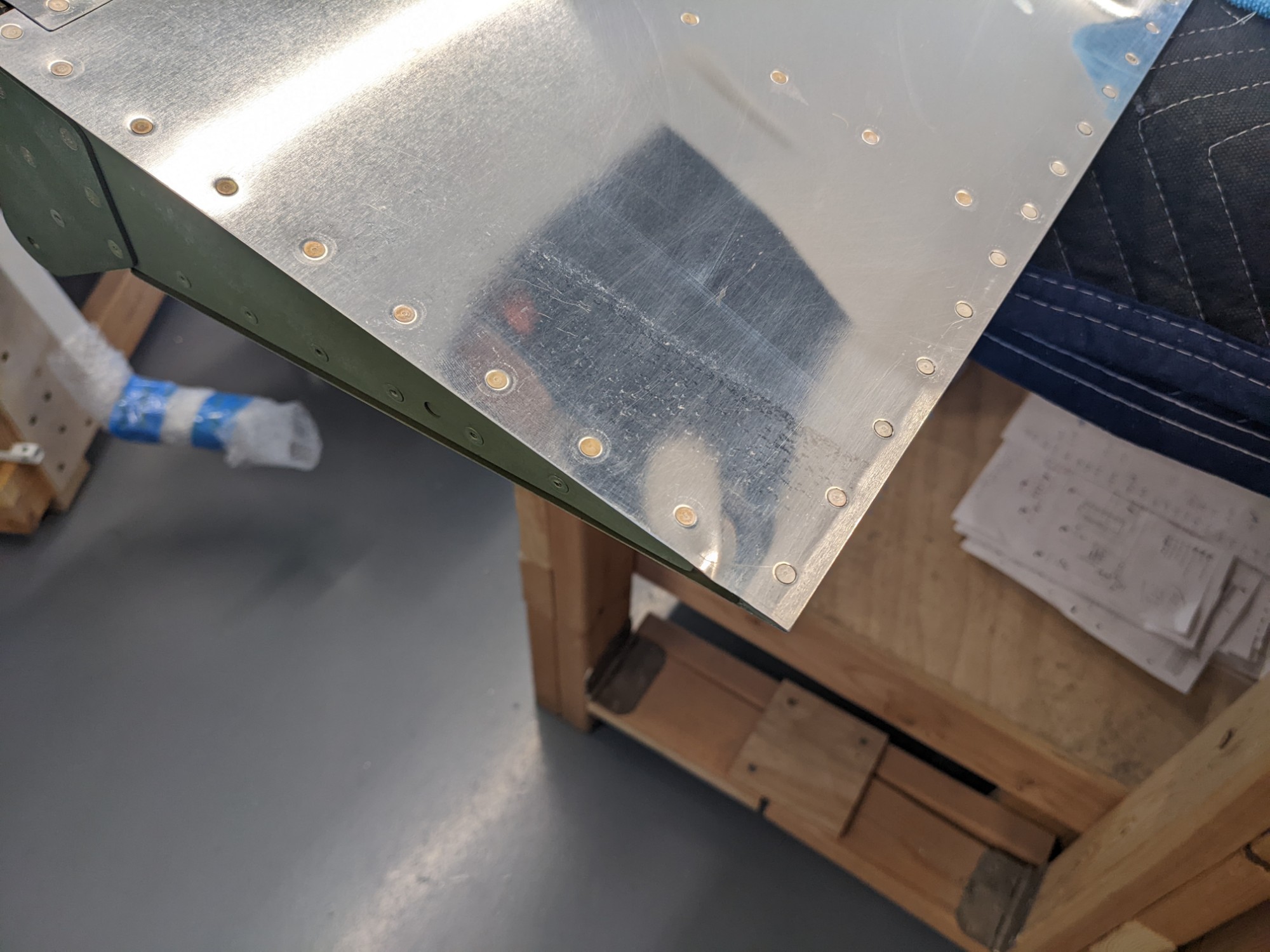 We then unpacked the wings from the wing crate and lifted them down one by one onto the wing cart. The wings were also beautifully made with well-set rivets and smooth skins (most look back riveted).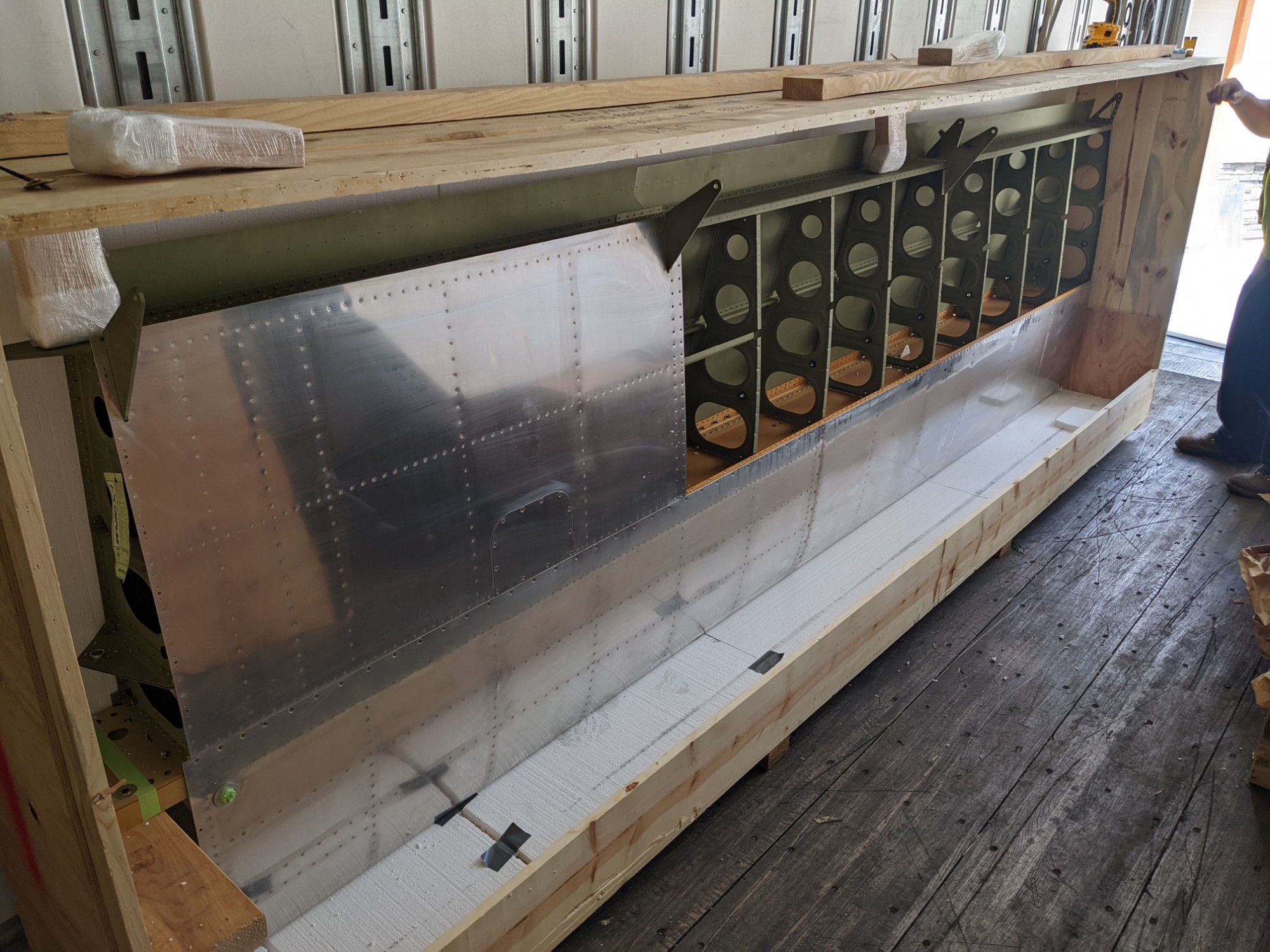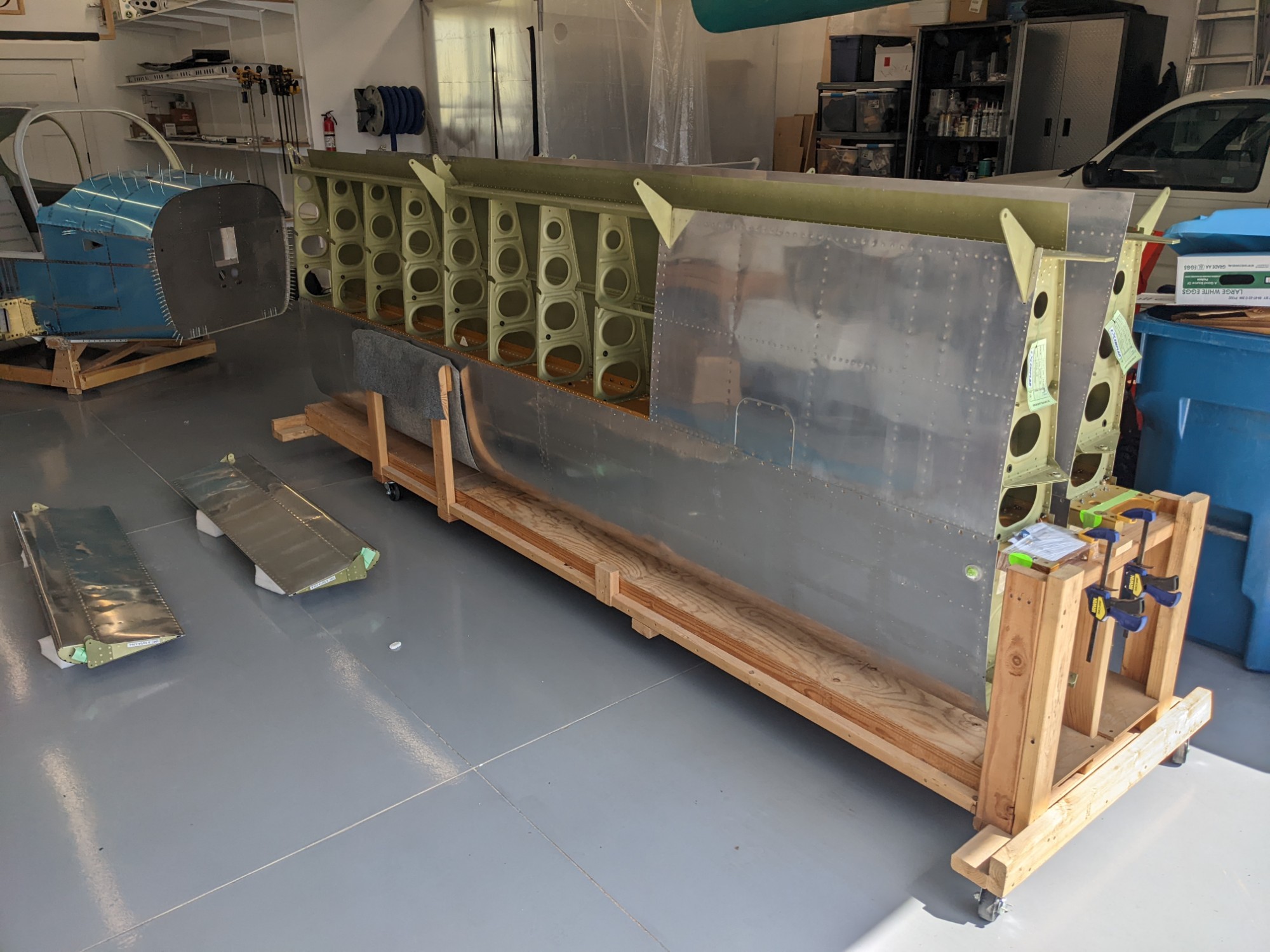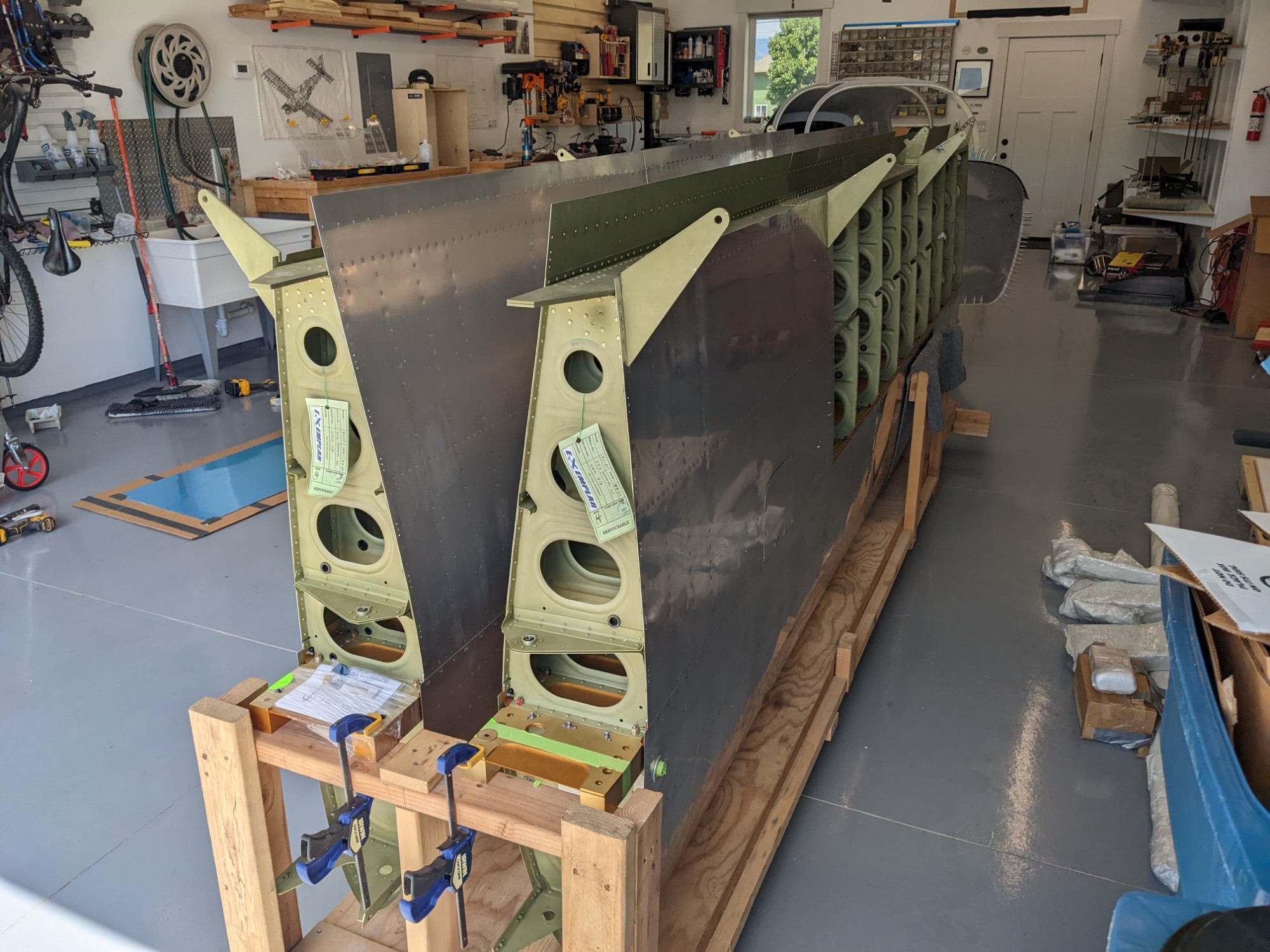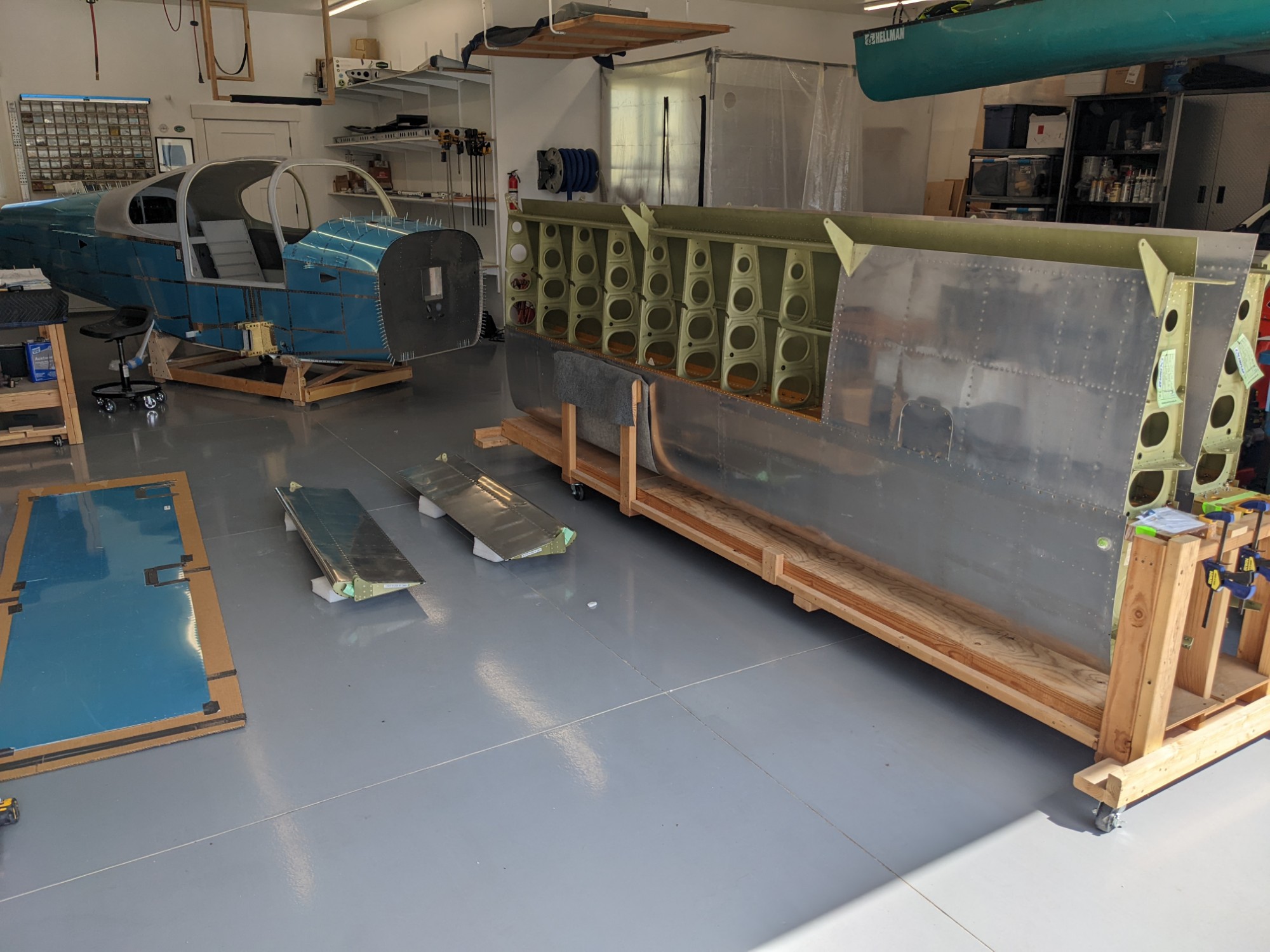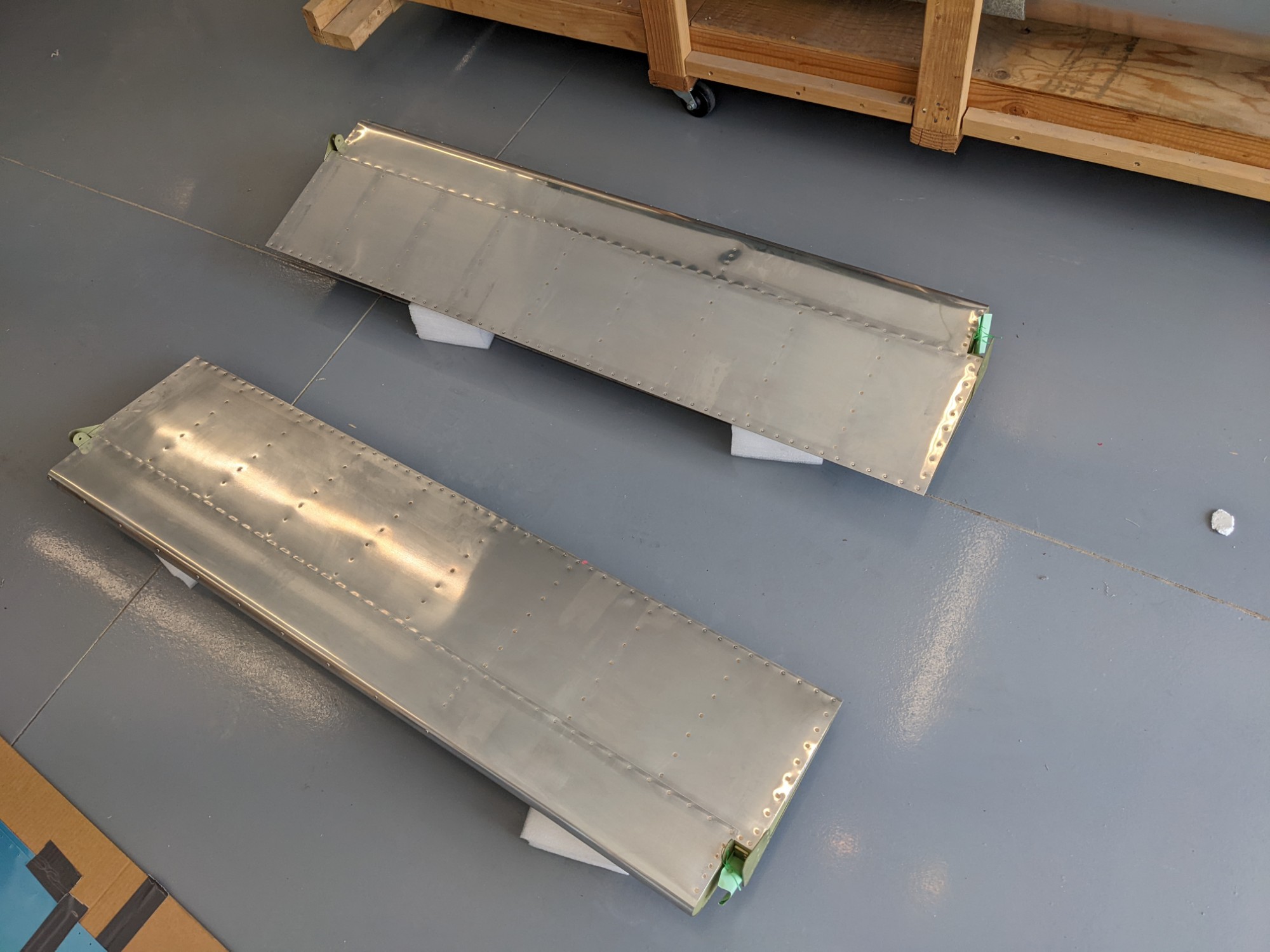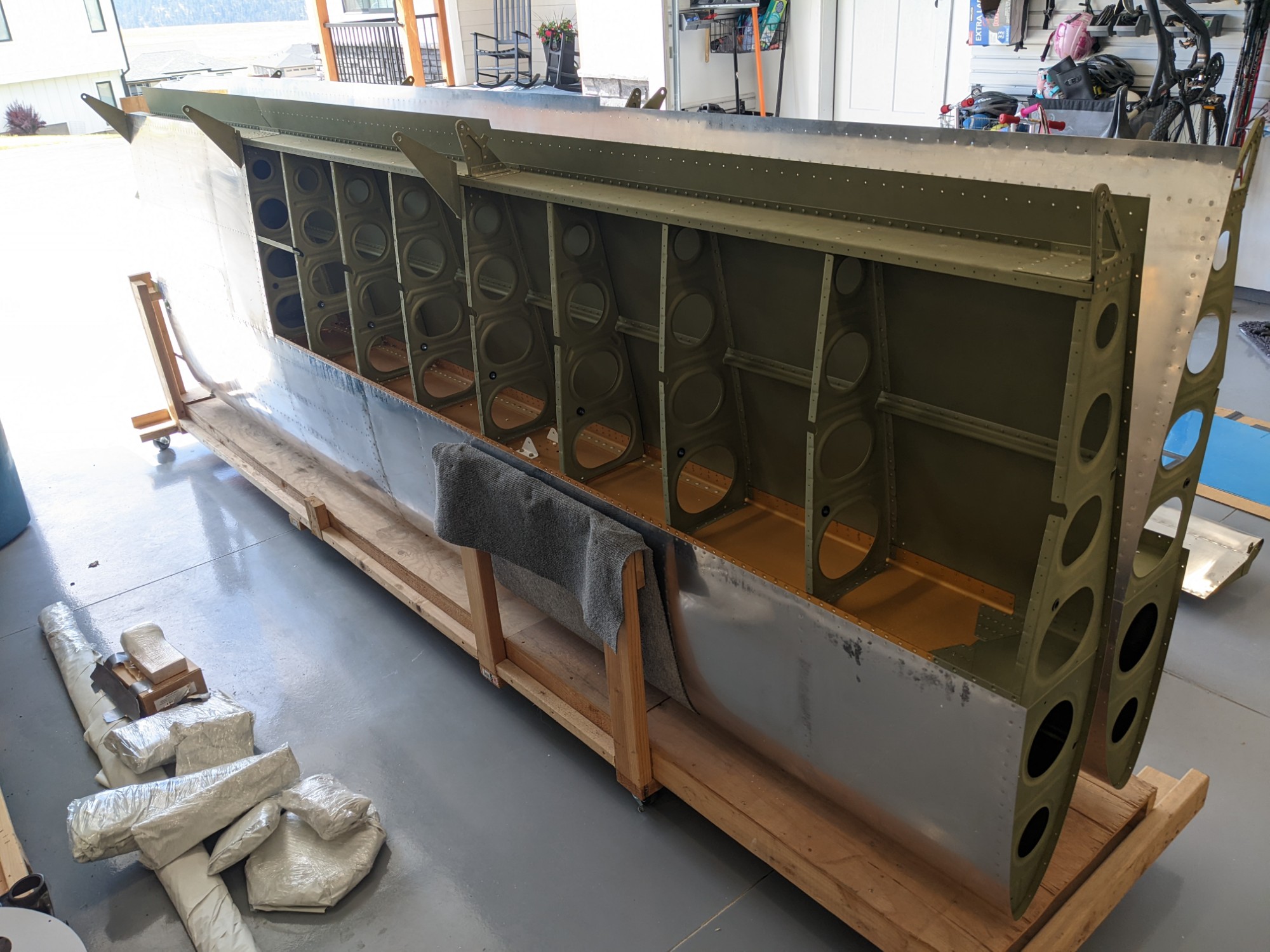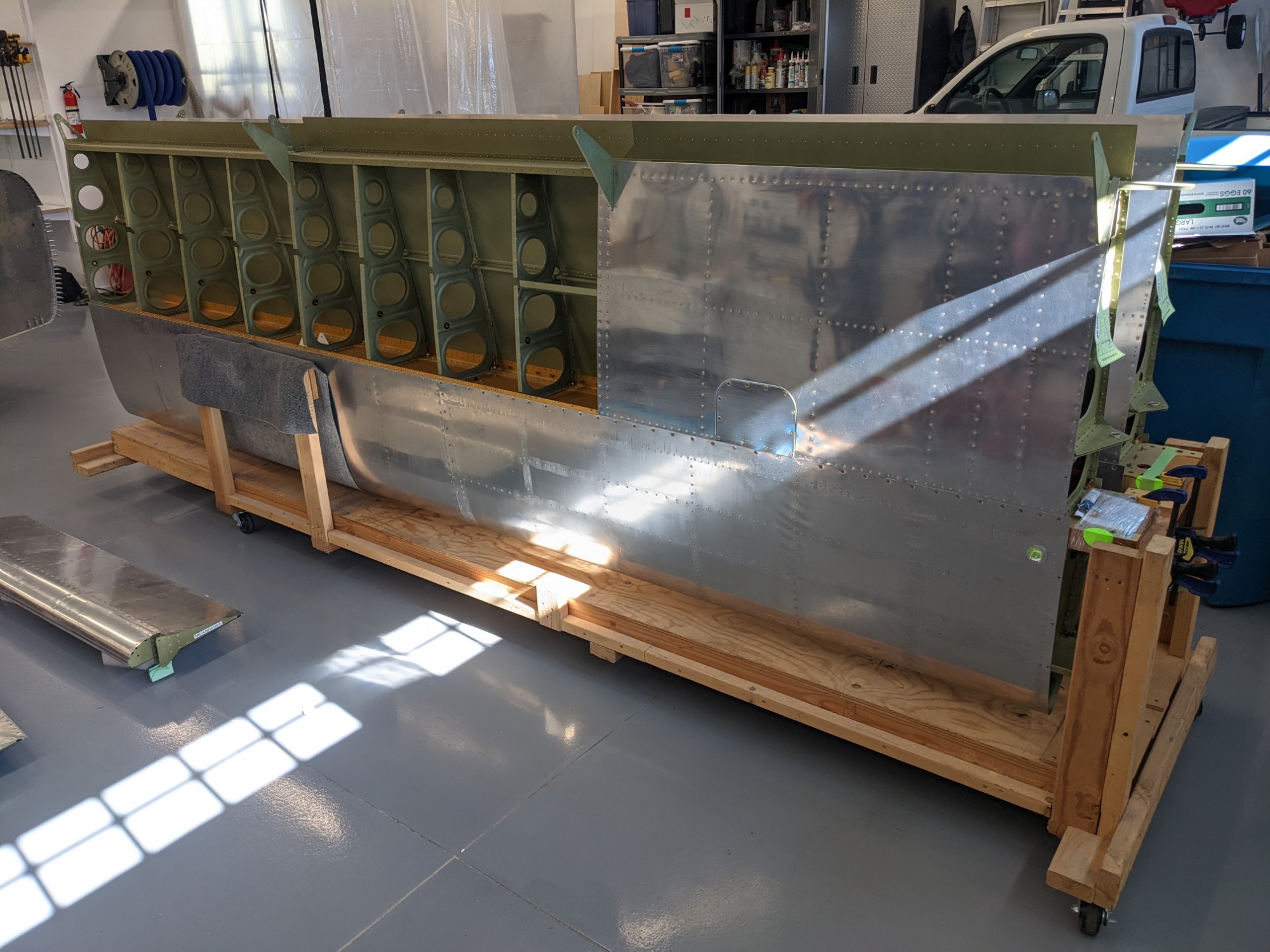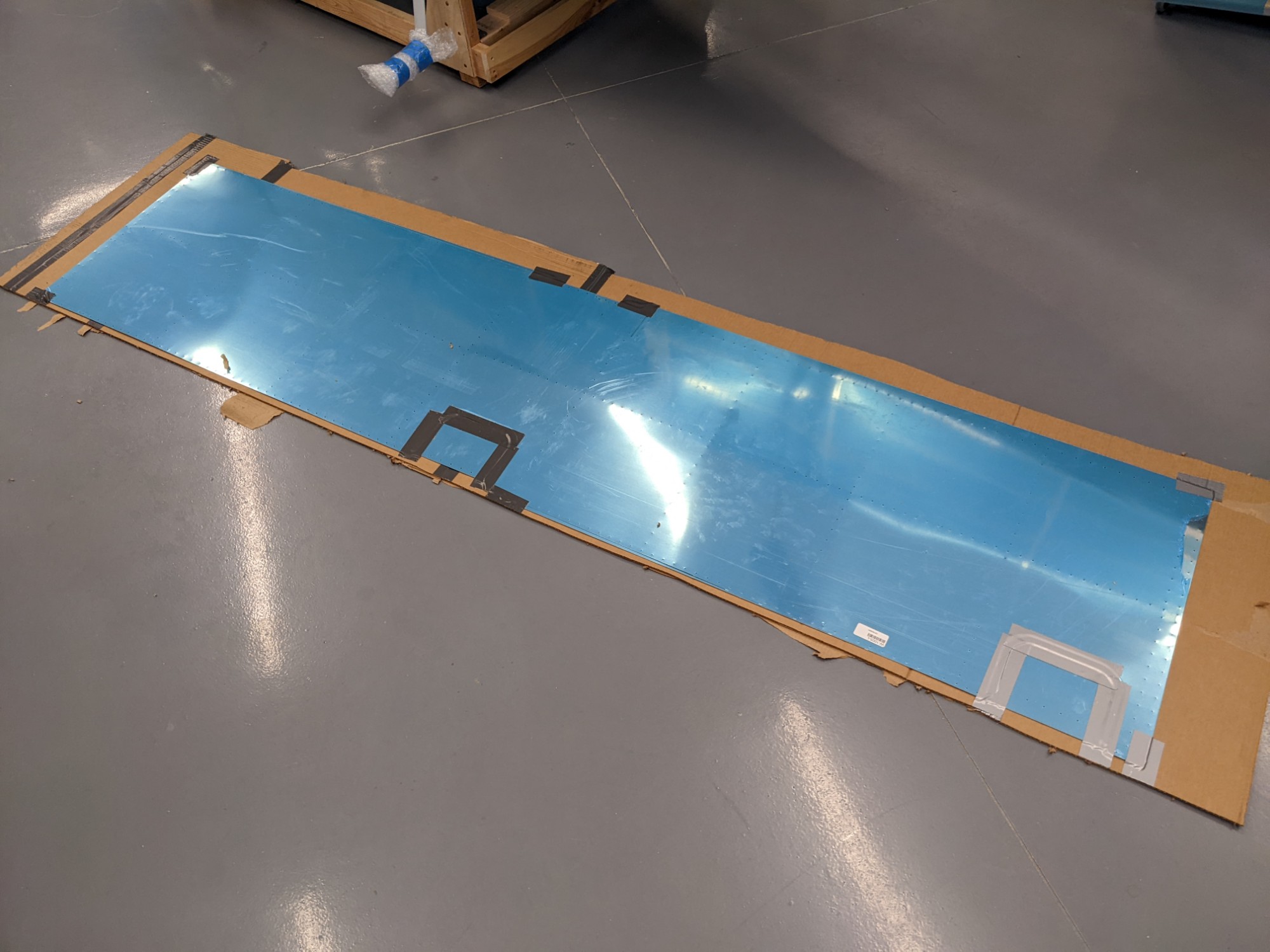 I inspected the bottom skins for damage before putting them up on a shelf for storage.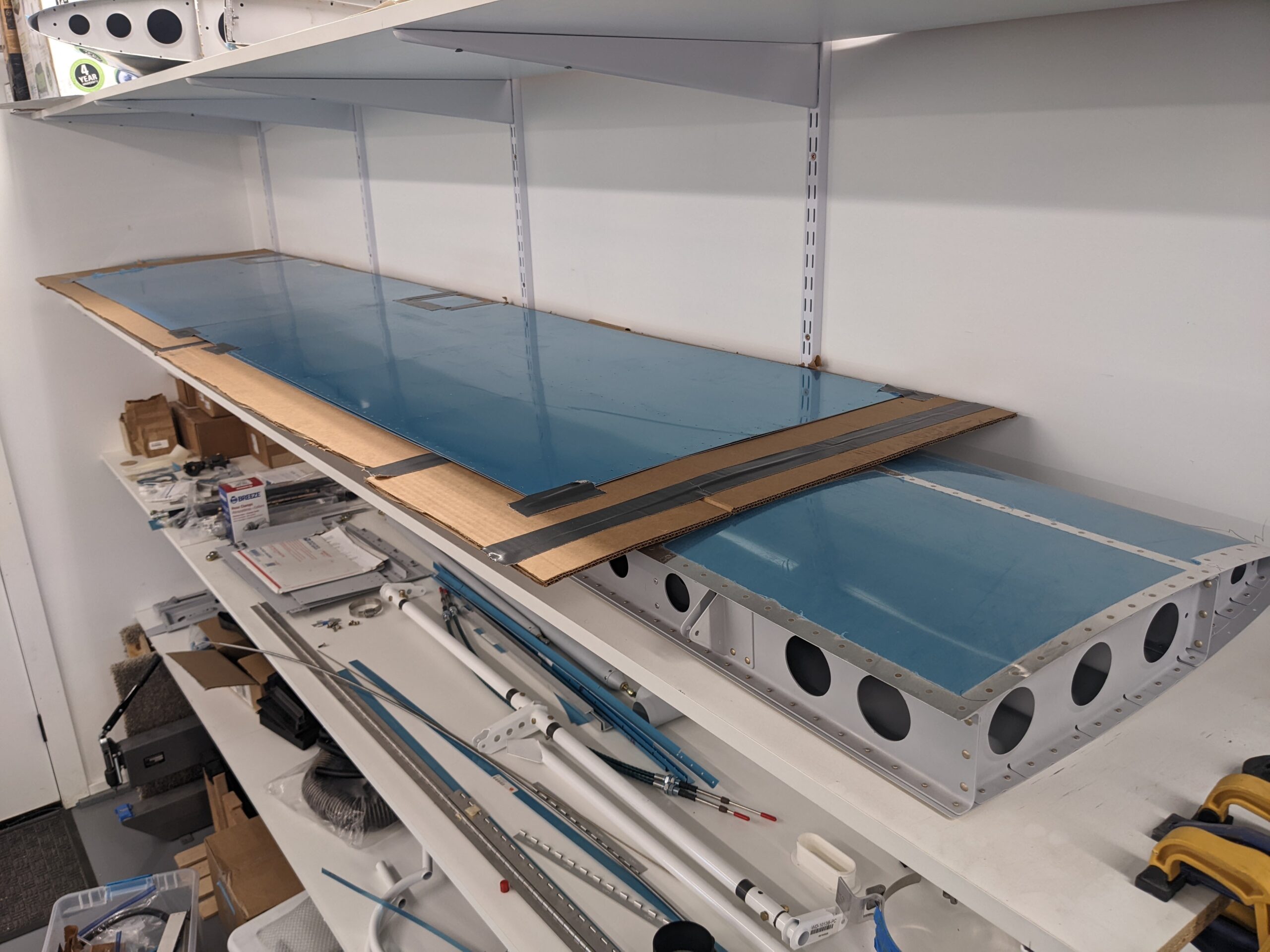 After I finished working for the day, I came back out to wipe off the protective coating that is used to protect from corrosion during shipping.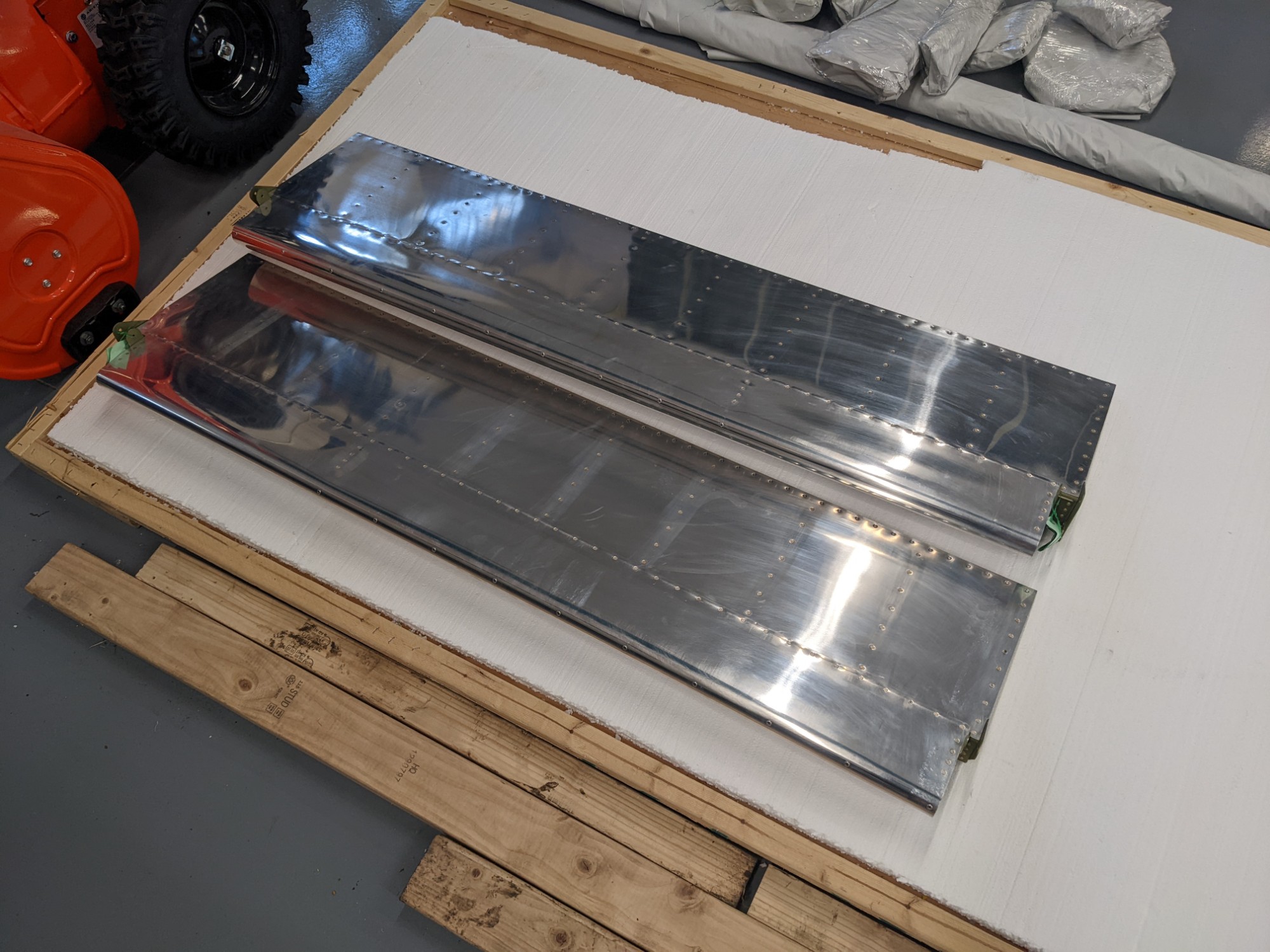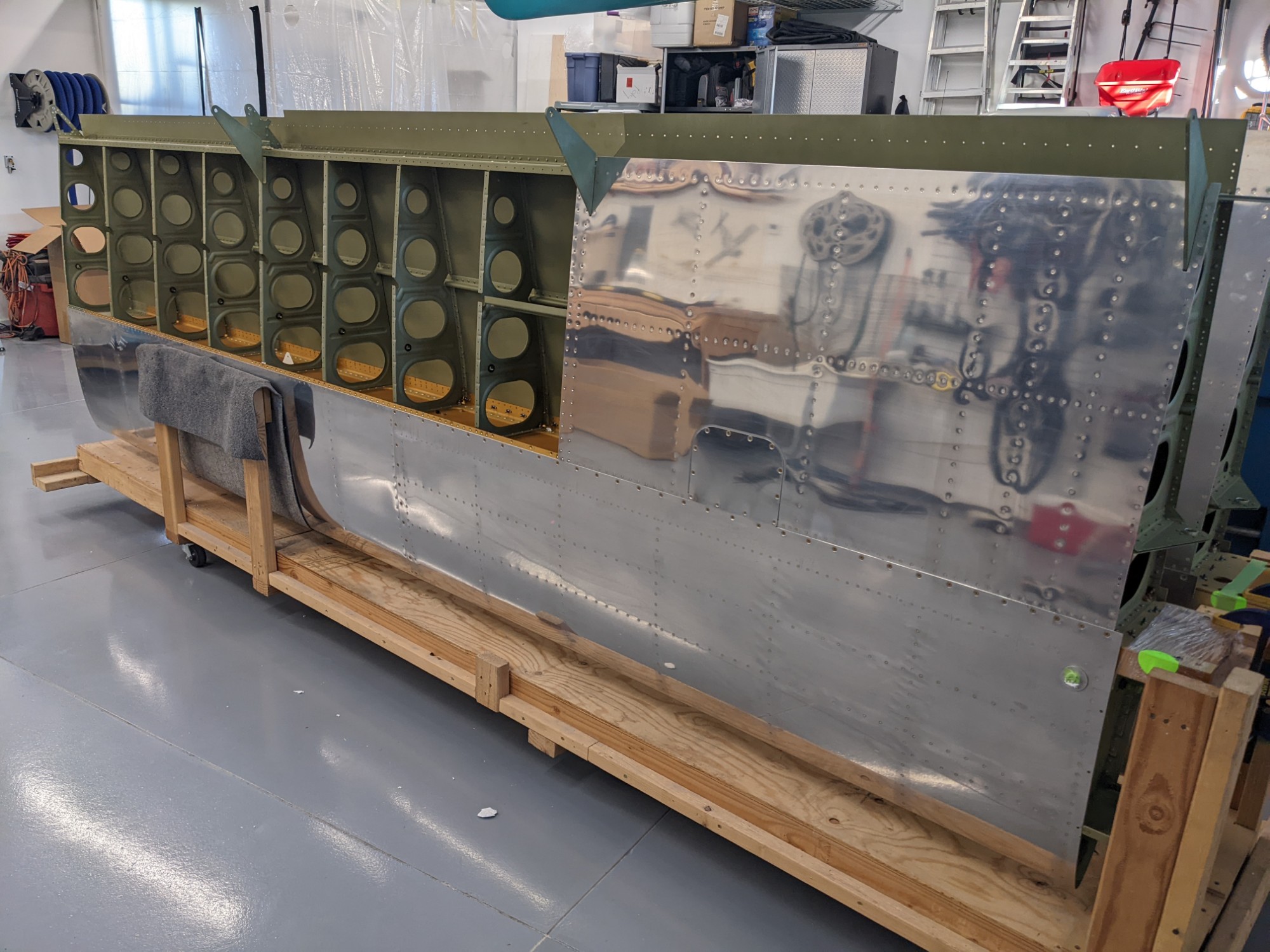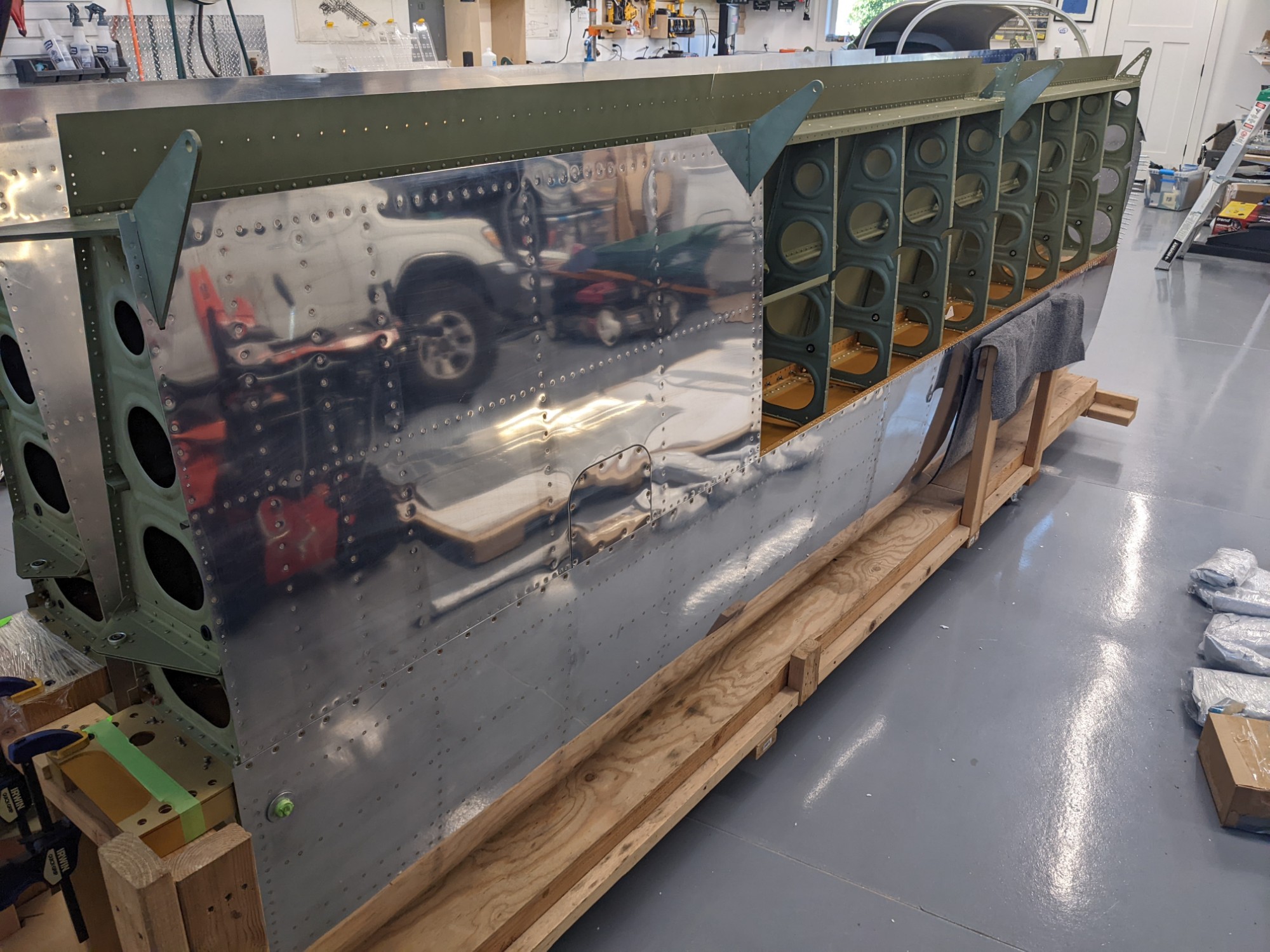 I then started on the inventory process. Being quick build, there were much fewer parts to inventory – a much different experience than the fuselage inventory!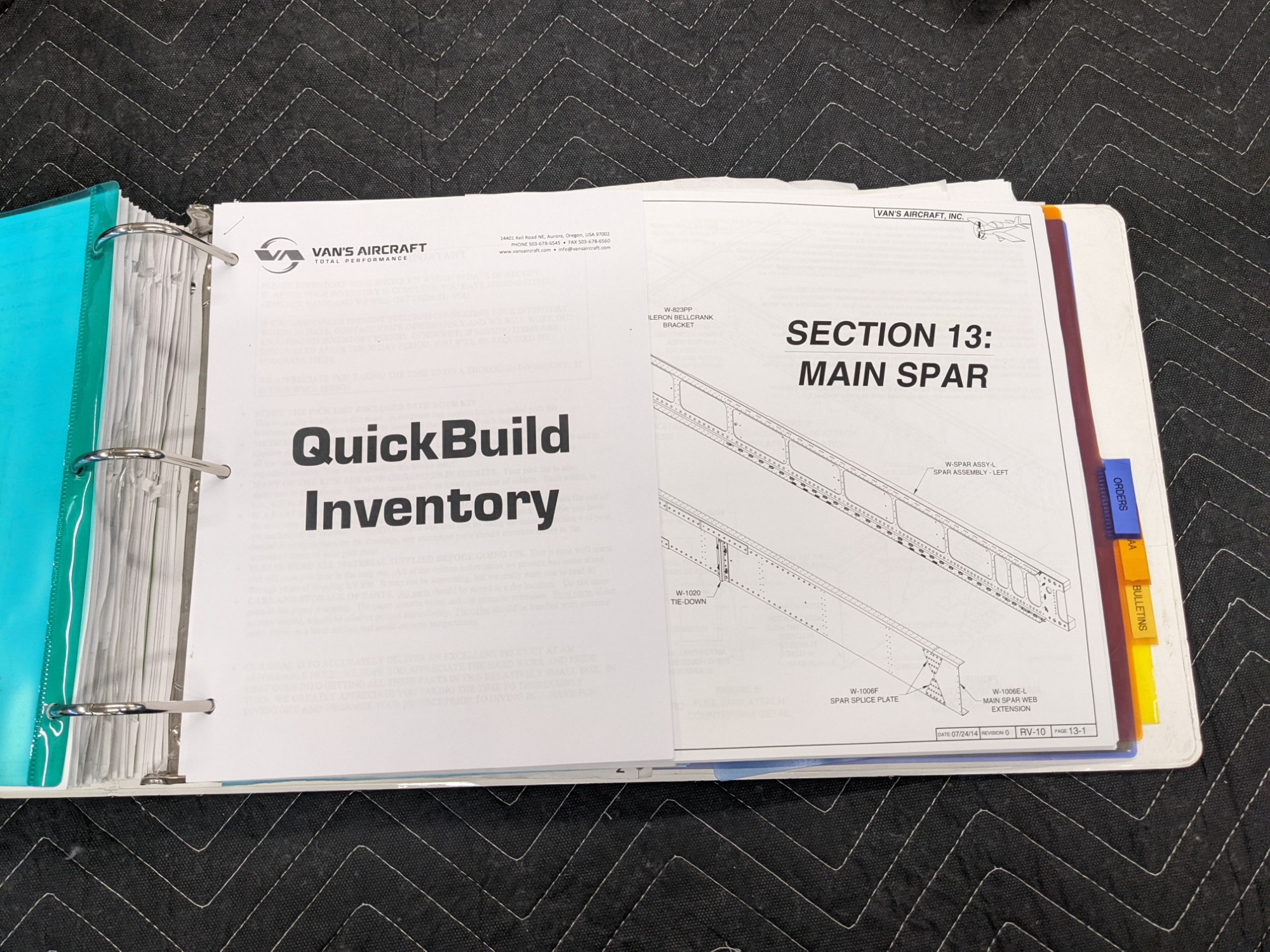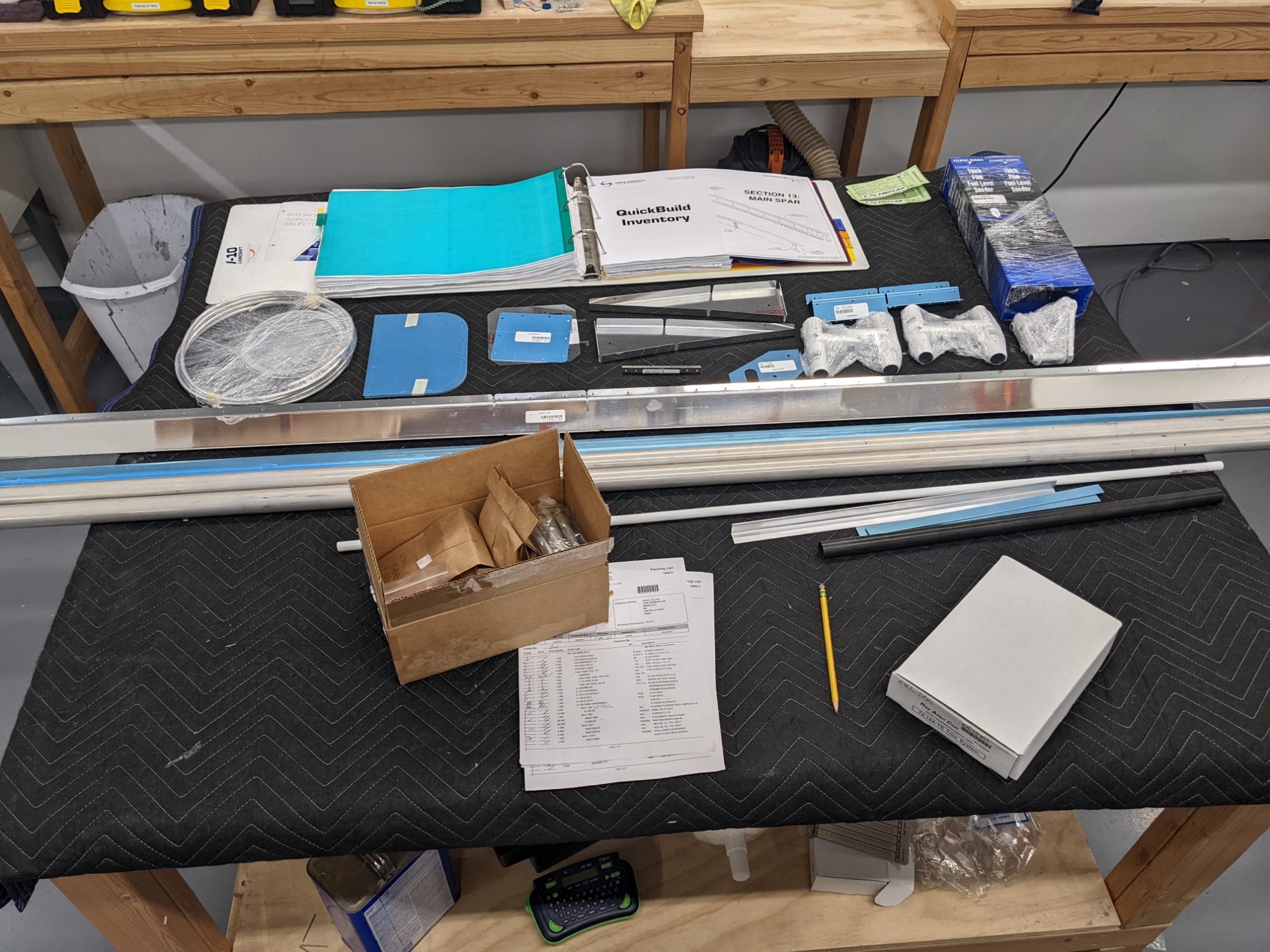 I was able to wrap up the inventory and get everything organized and put away. I have a few items remaining on backorder but nothing that I need anytime soon.
I'm excited to finally have wings! I'll conduct a full inspection soon to ensure that all of the quick build assembly steps have been completed.