I had previously purchased brake lines from Aircraft Specialty and it was now time to get them installed.
I will install the lines from the parking brake to the pedals when I final-install the pedals (after painting the interior).
The brake lines were simple to fit. I used #5 adel clamps to secure them in the tunnel.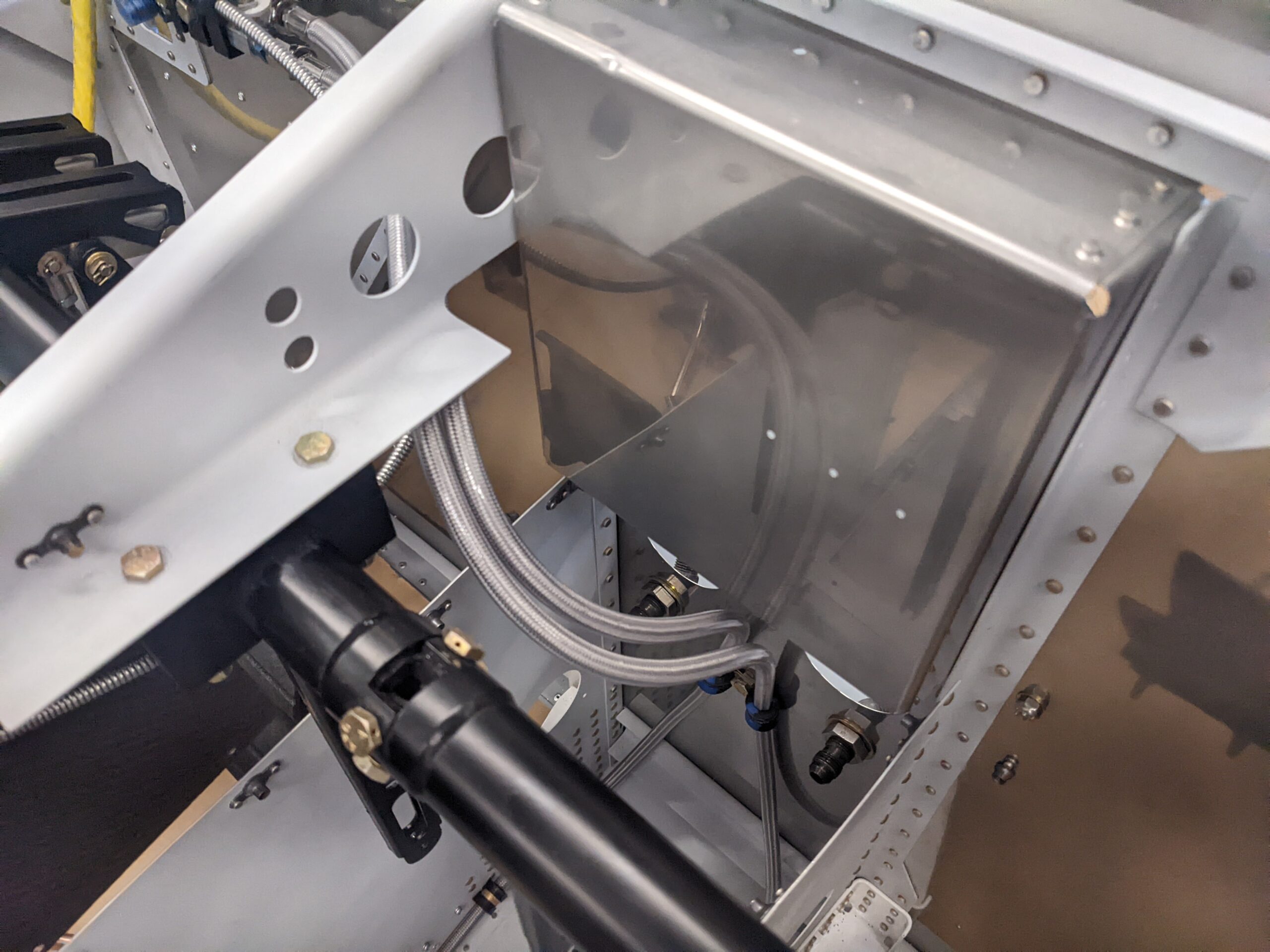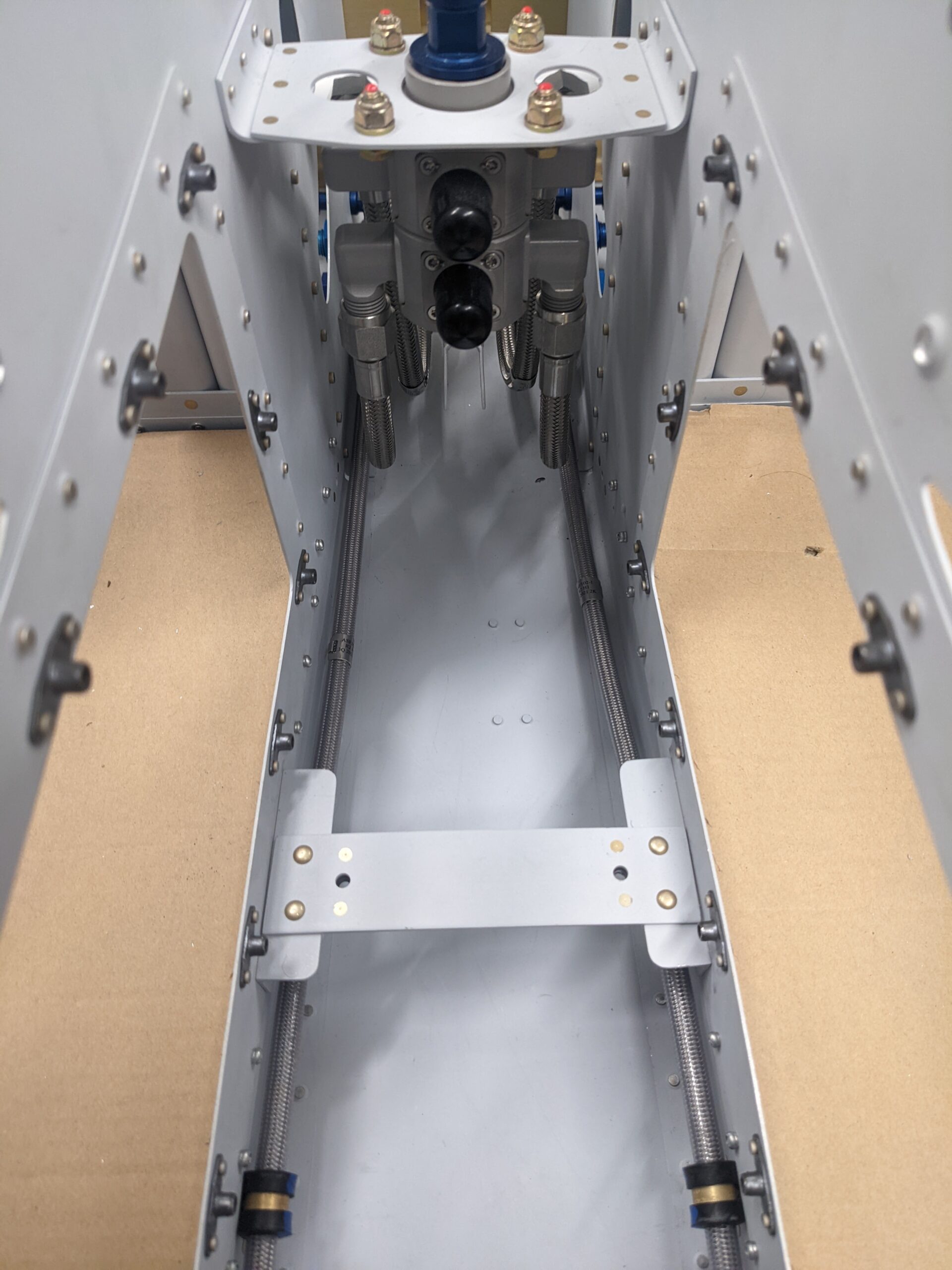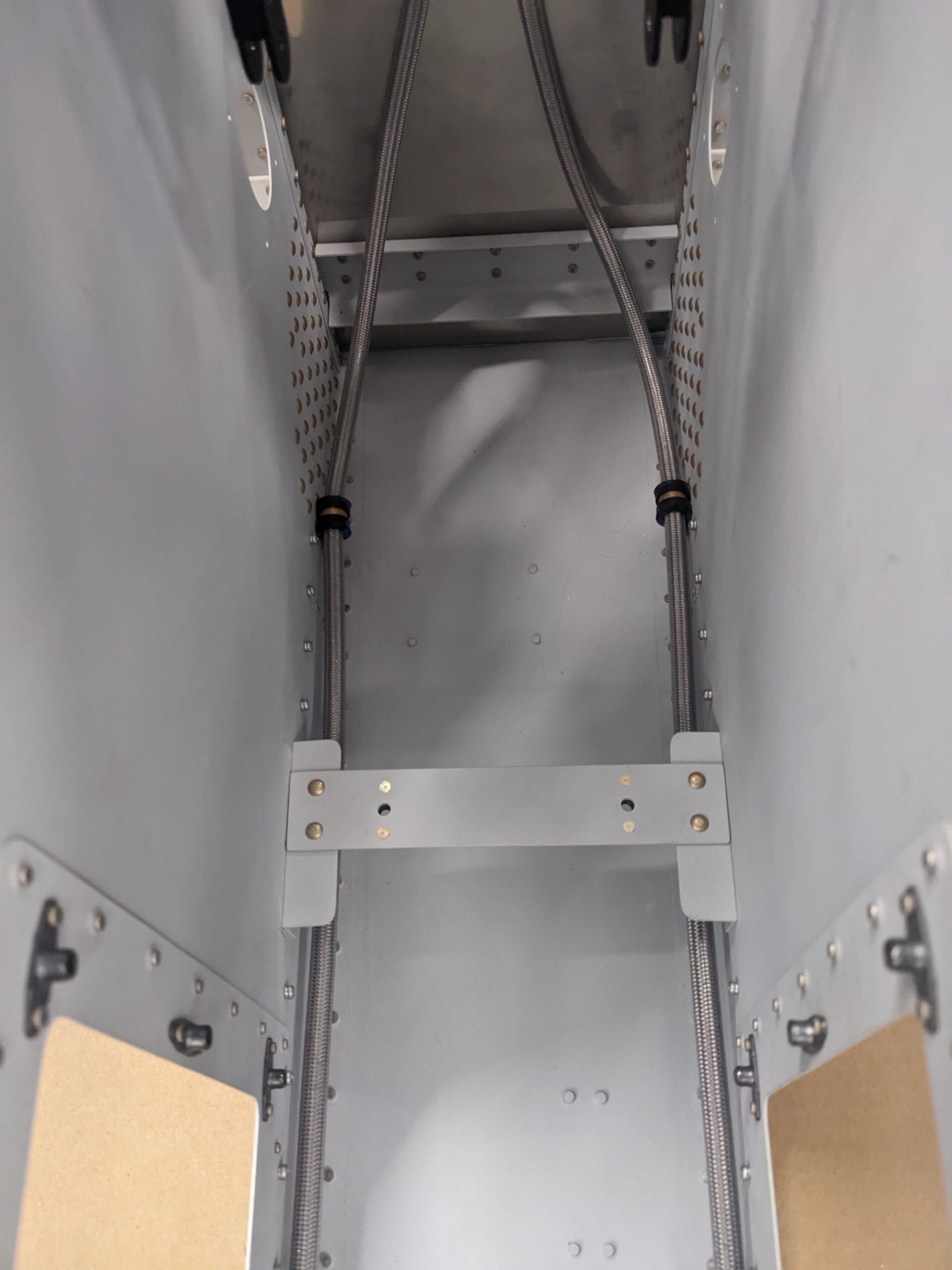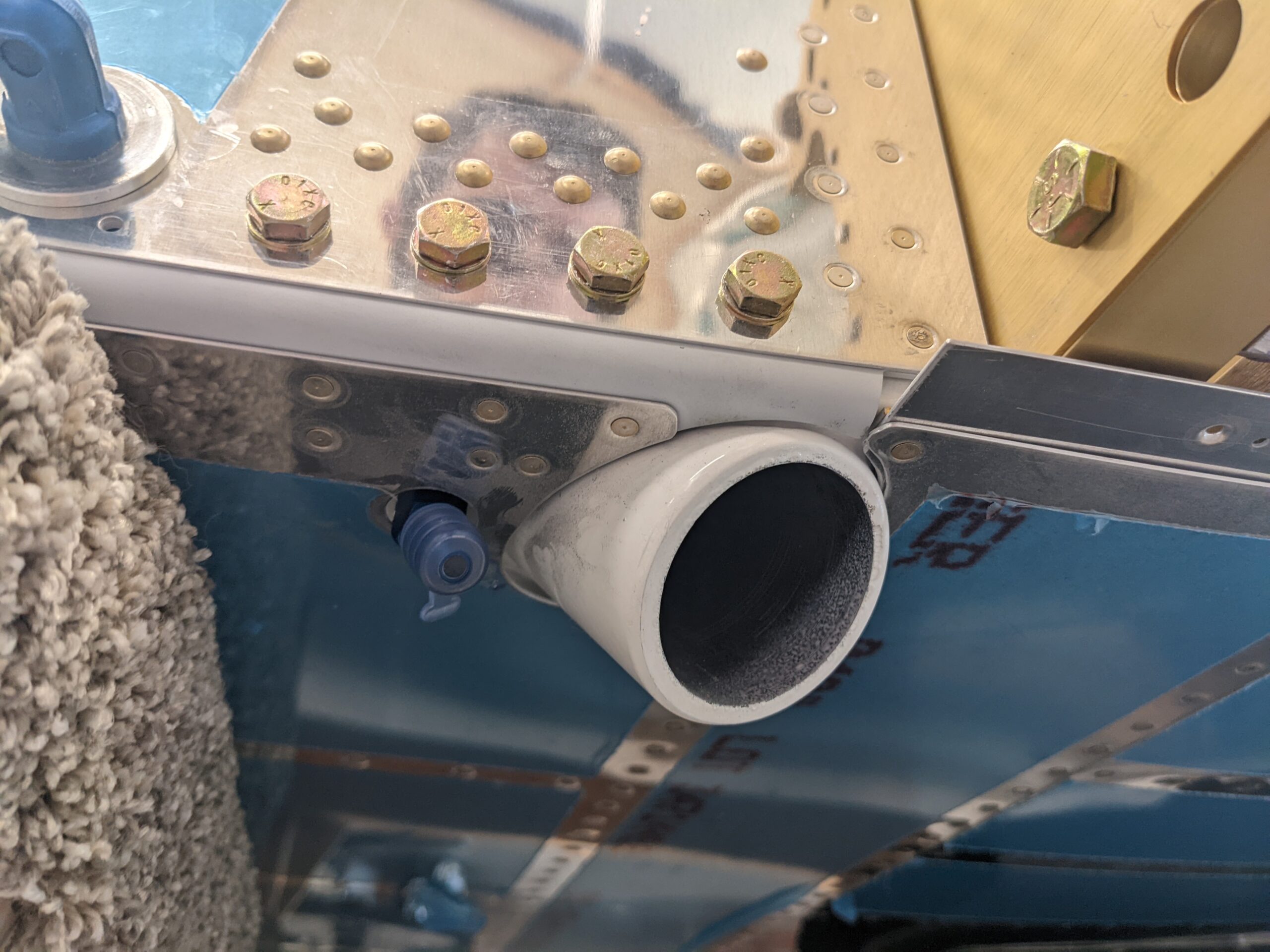 I'll torque the fitting when I torque the fuel lines.