I first attached the nutplates to the flange on the bulkhead.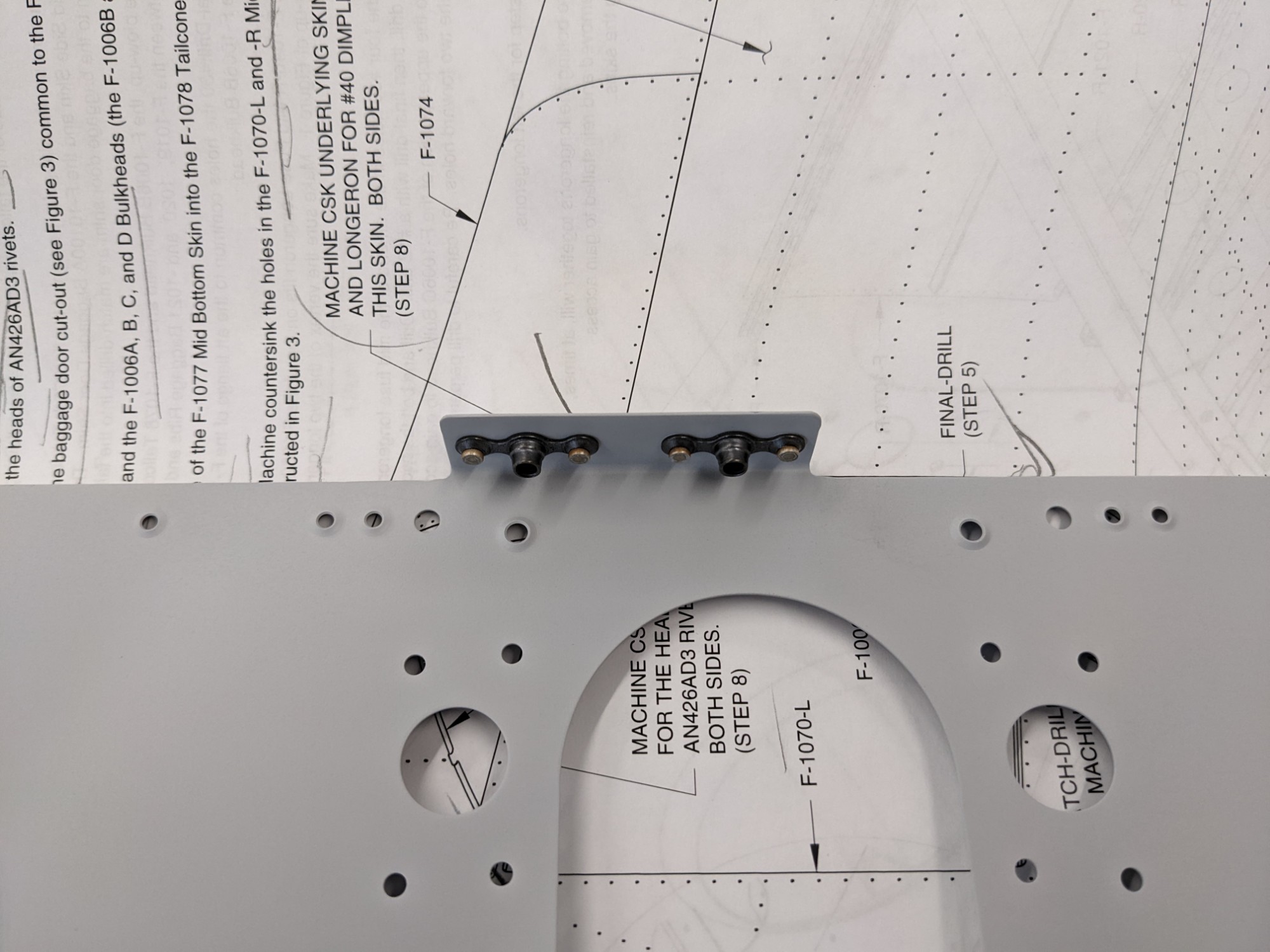 I then riveted the lower bulkhead to the side bulkhead sections using the squeezer.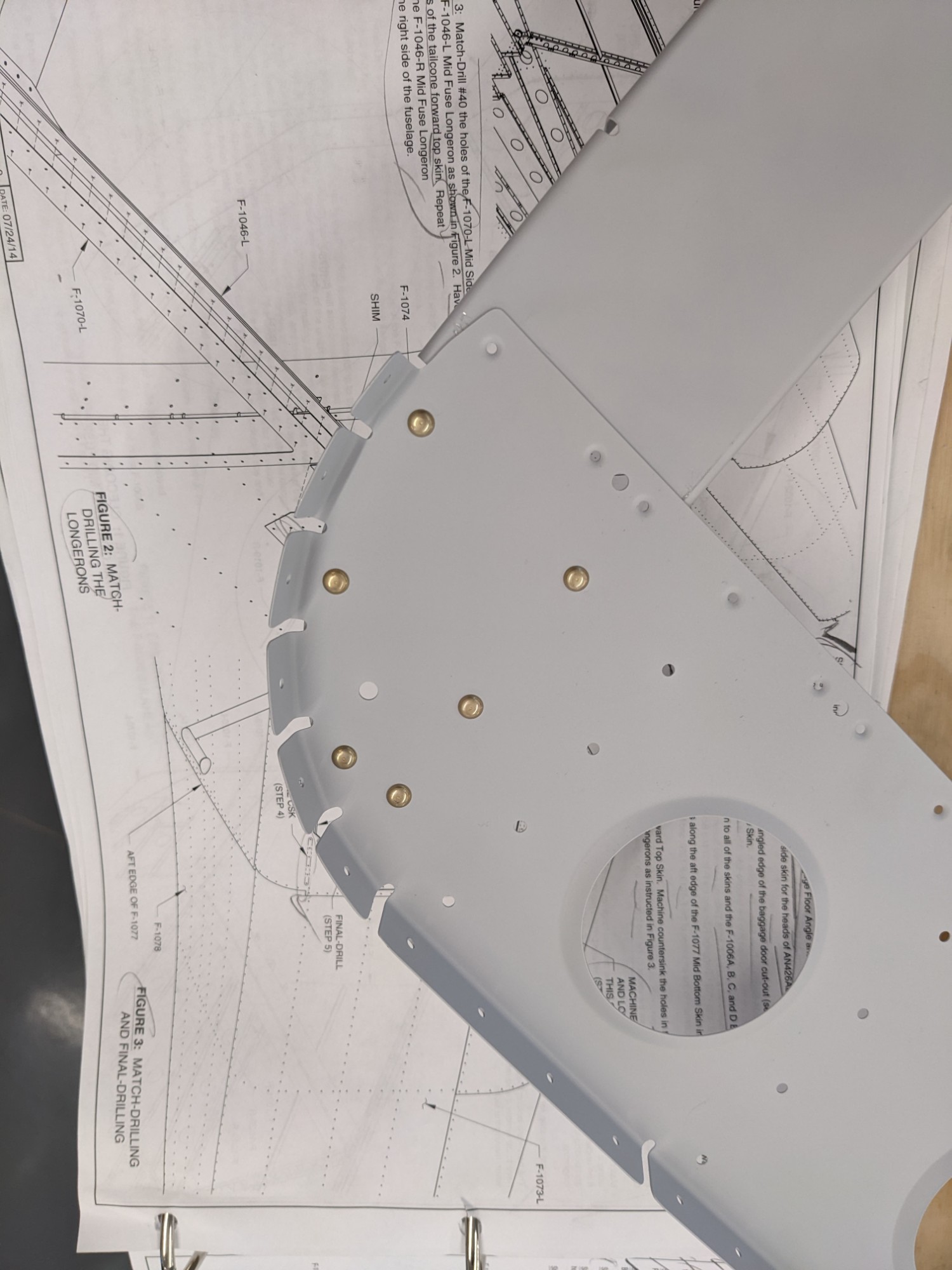 I then riveted the bulkhead to the bellcrank ribs.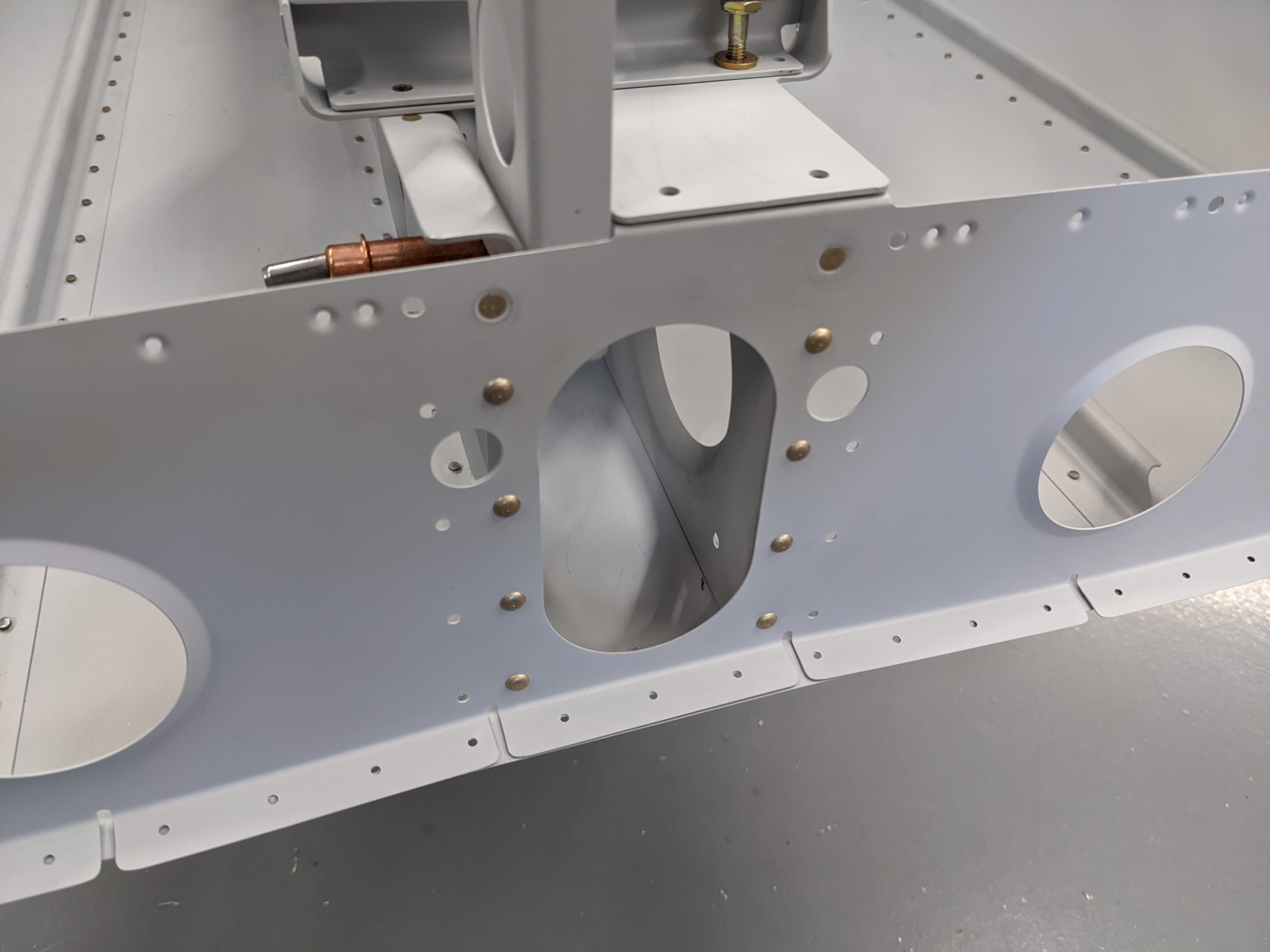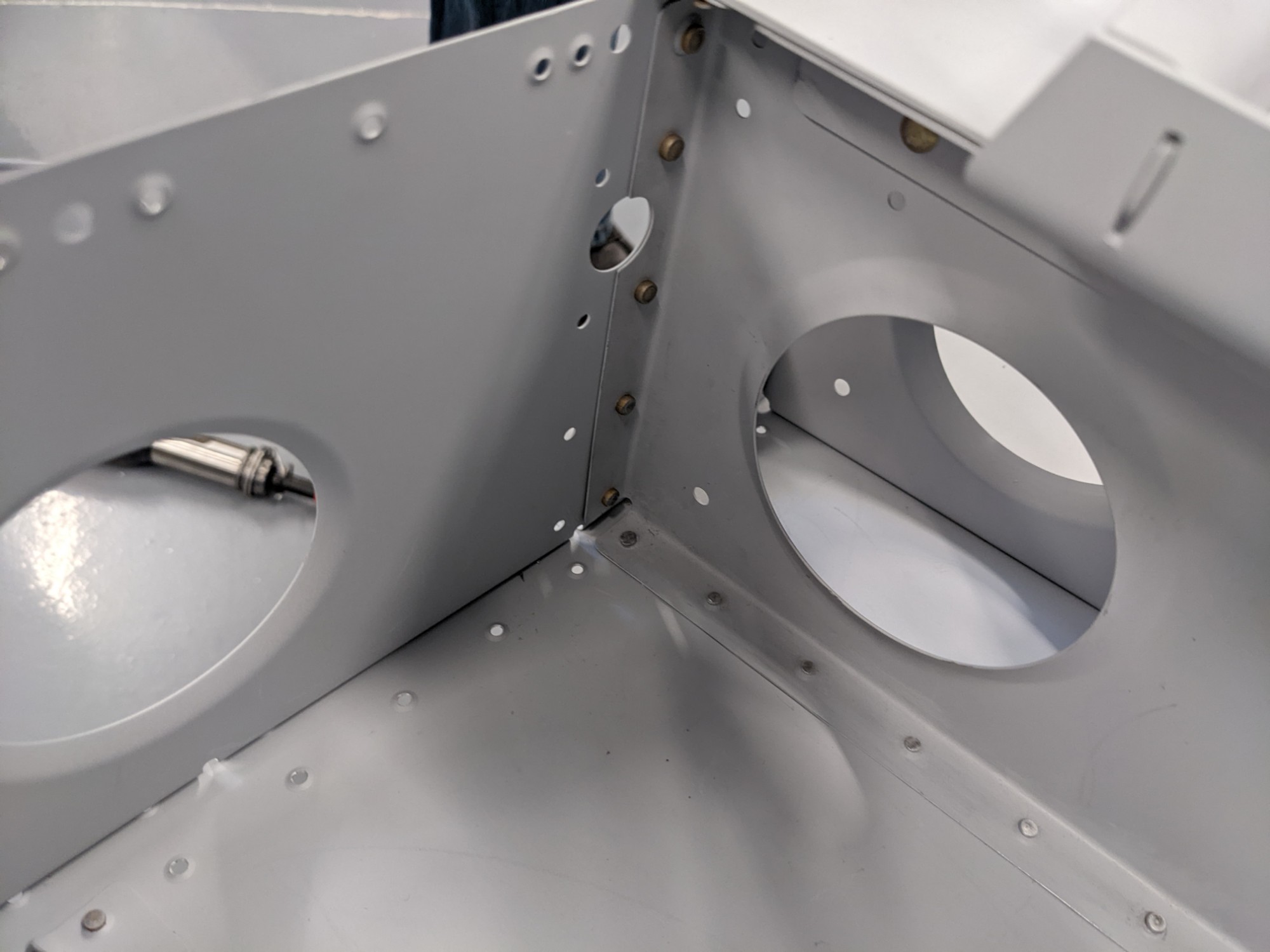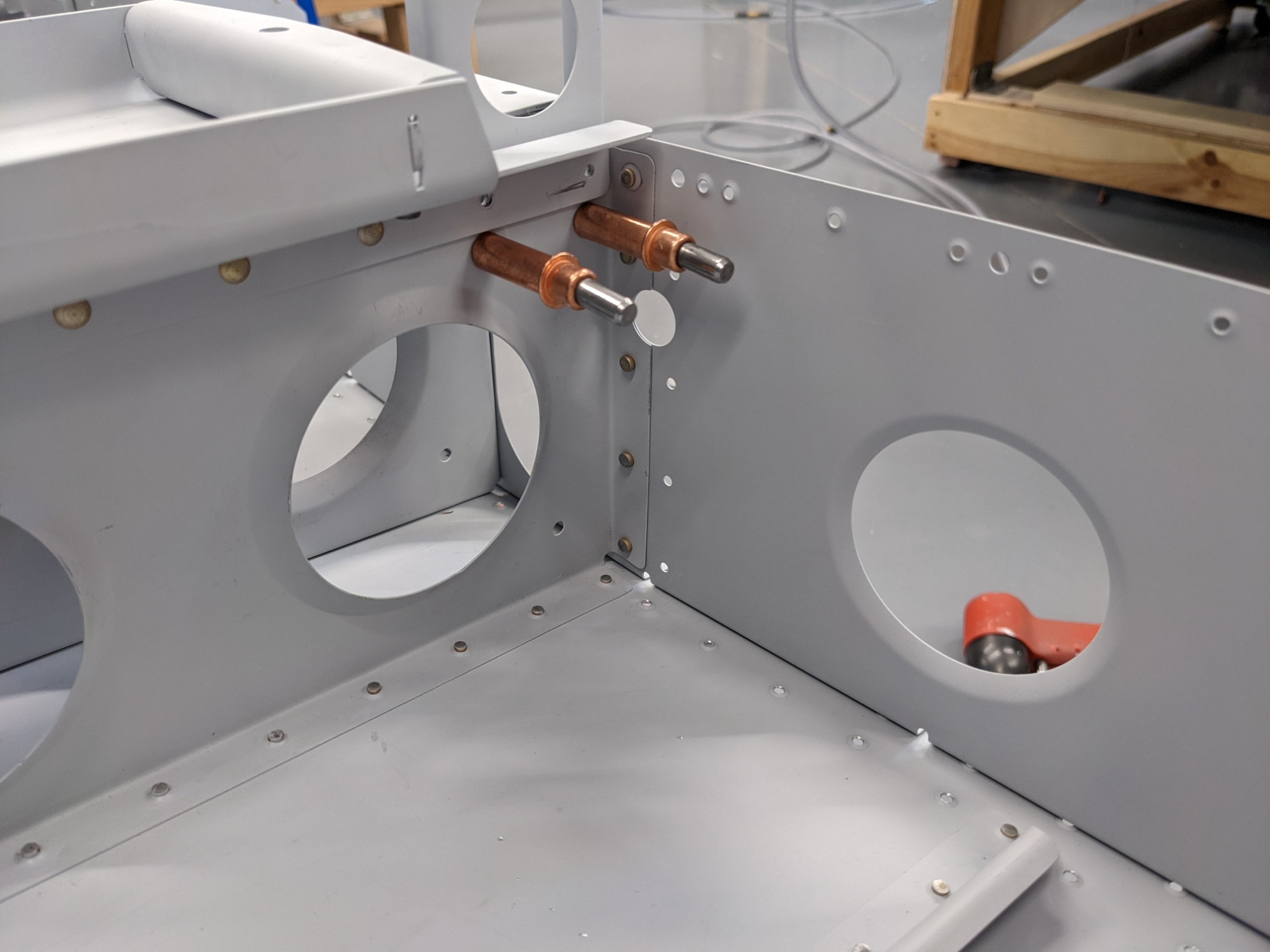 The tailcone was then clecoed and bolted into place and I riveted the side skins.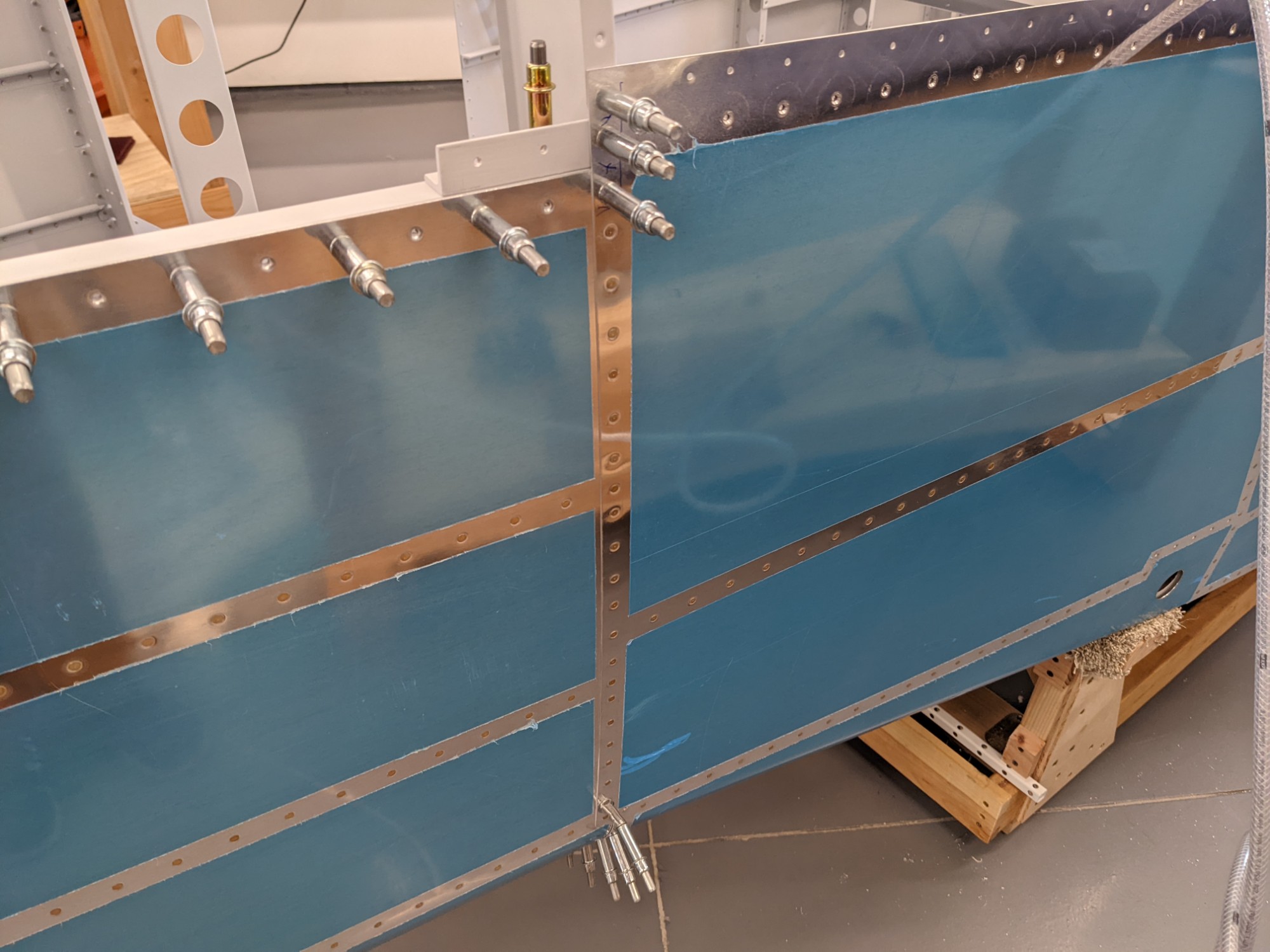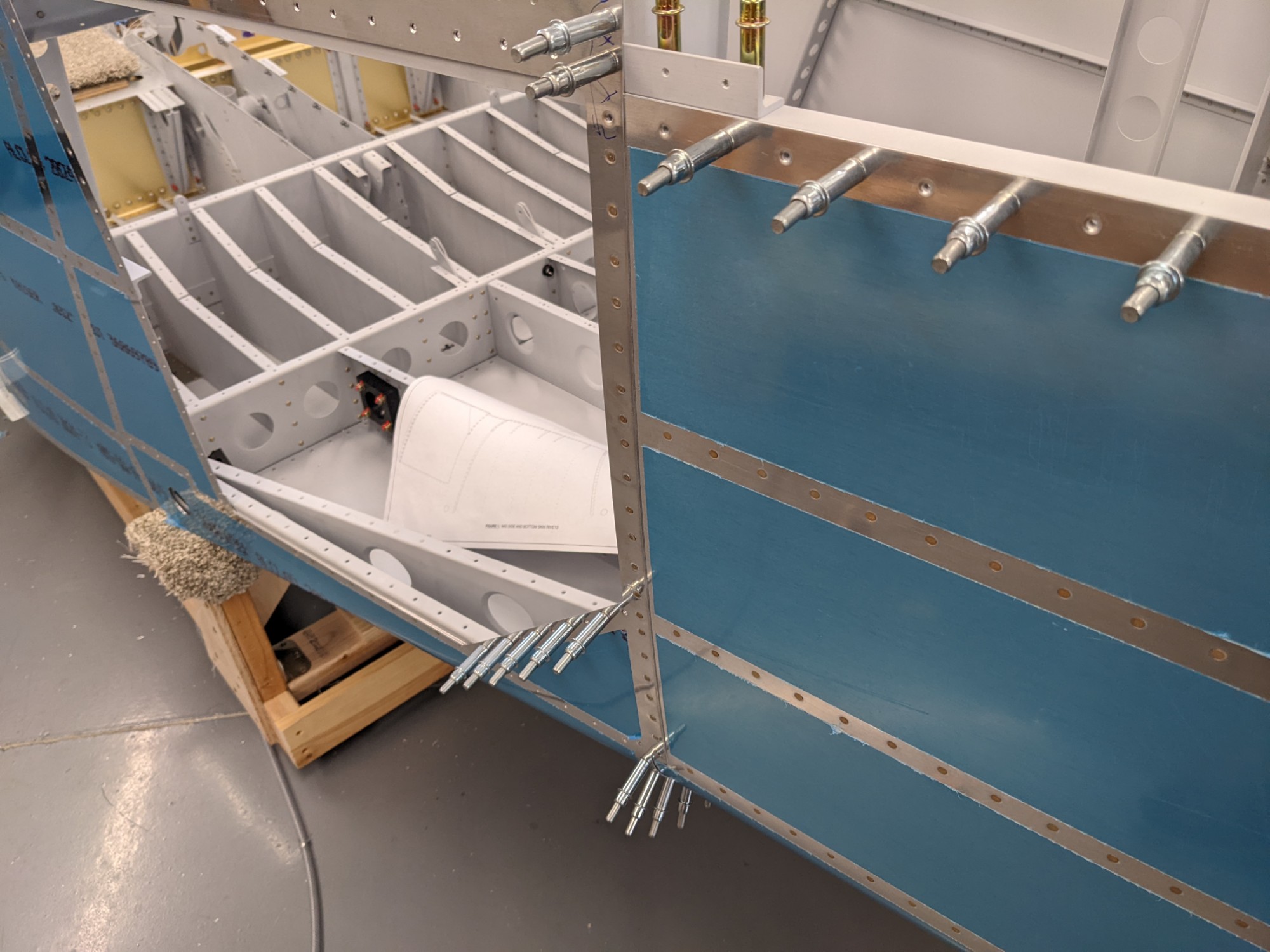 Amber then came out and helped me rivet along the bottom. Thanks for lying on the hard floor and getting these done! The skin rivets all came out well and the seams are nice and tight.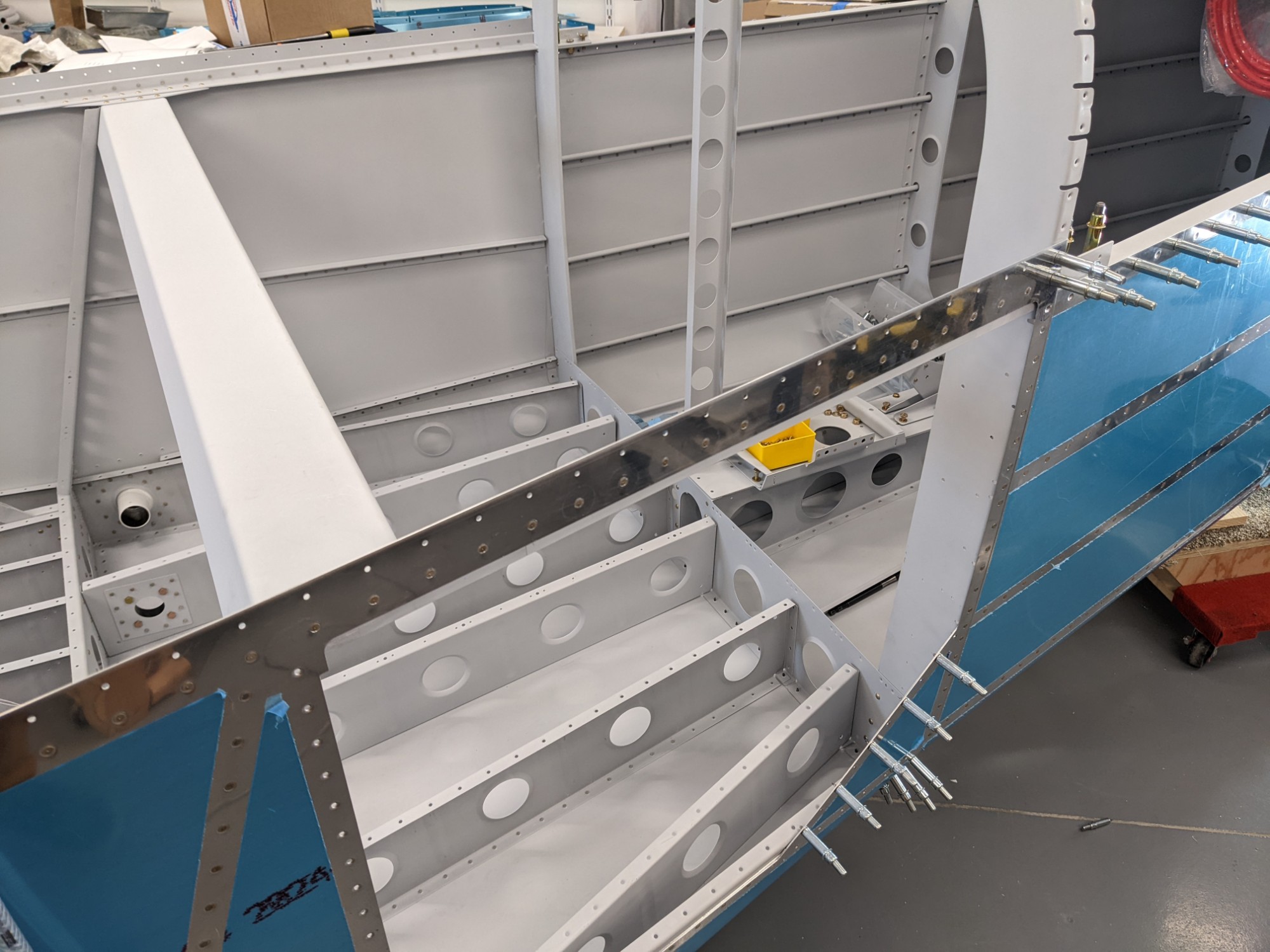 I then set the rivets along the longerons and the rivets along the baggage ribs.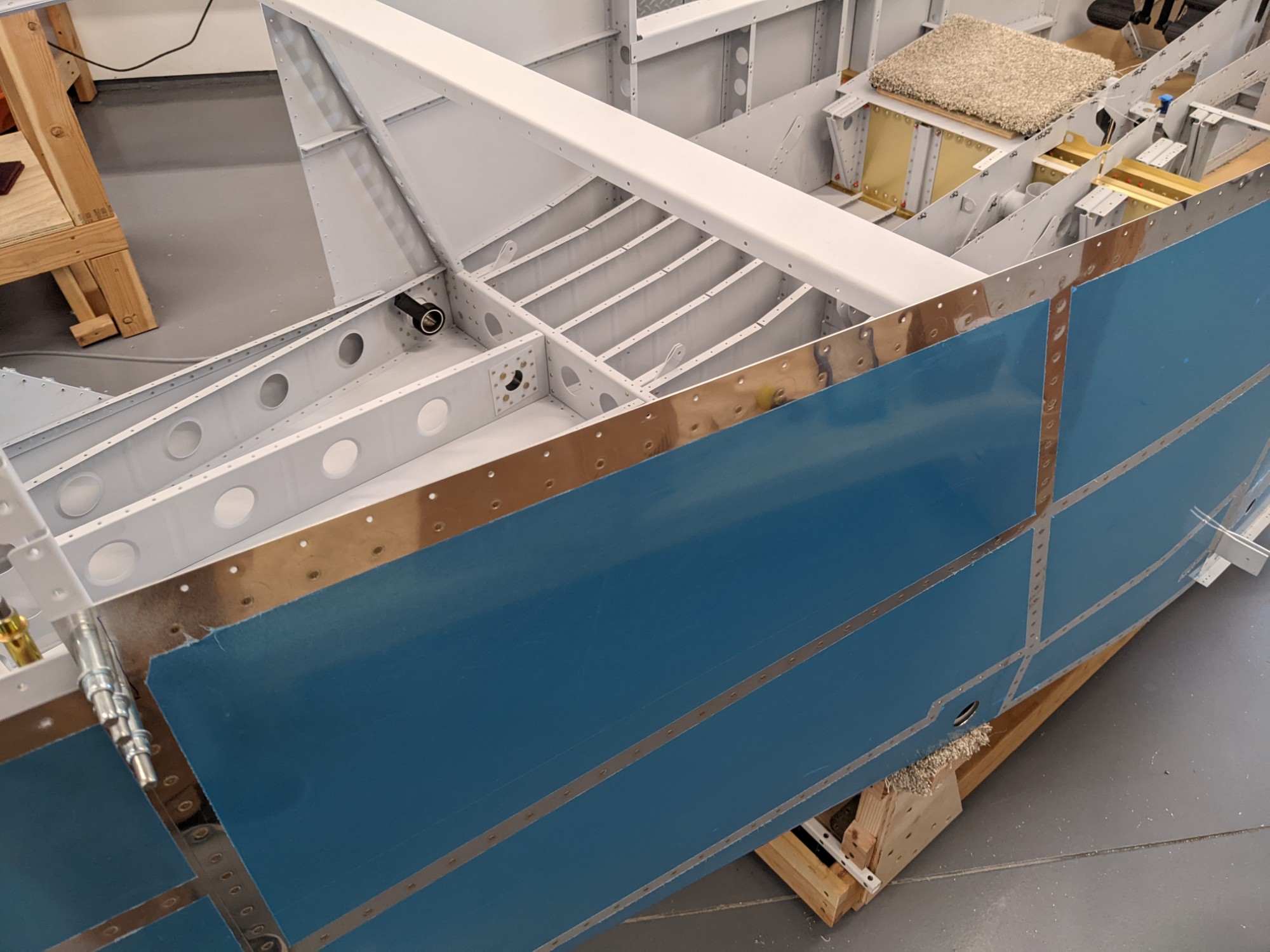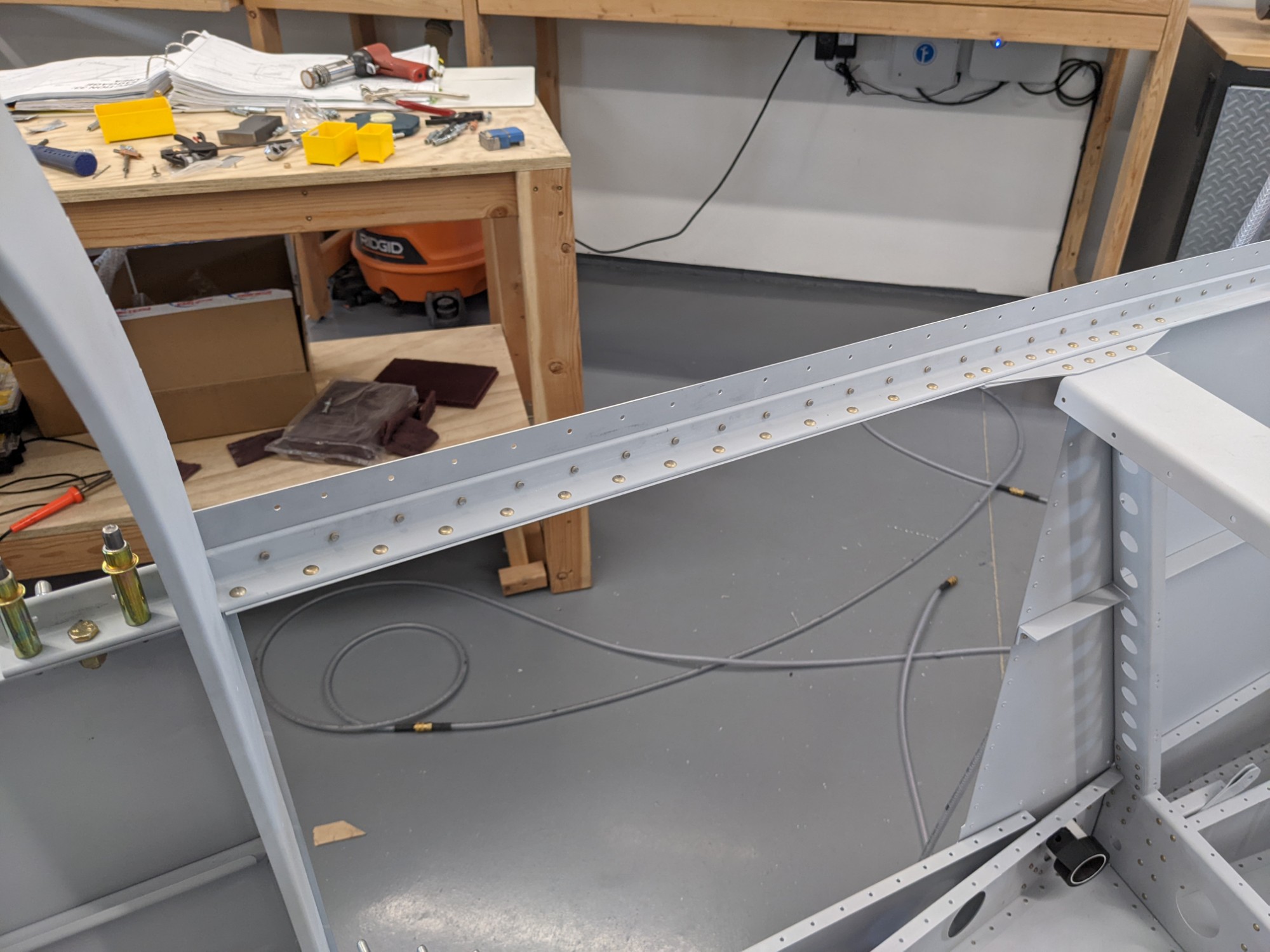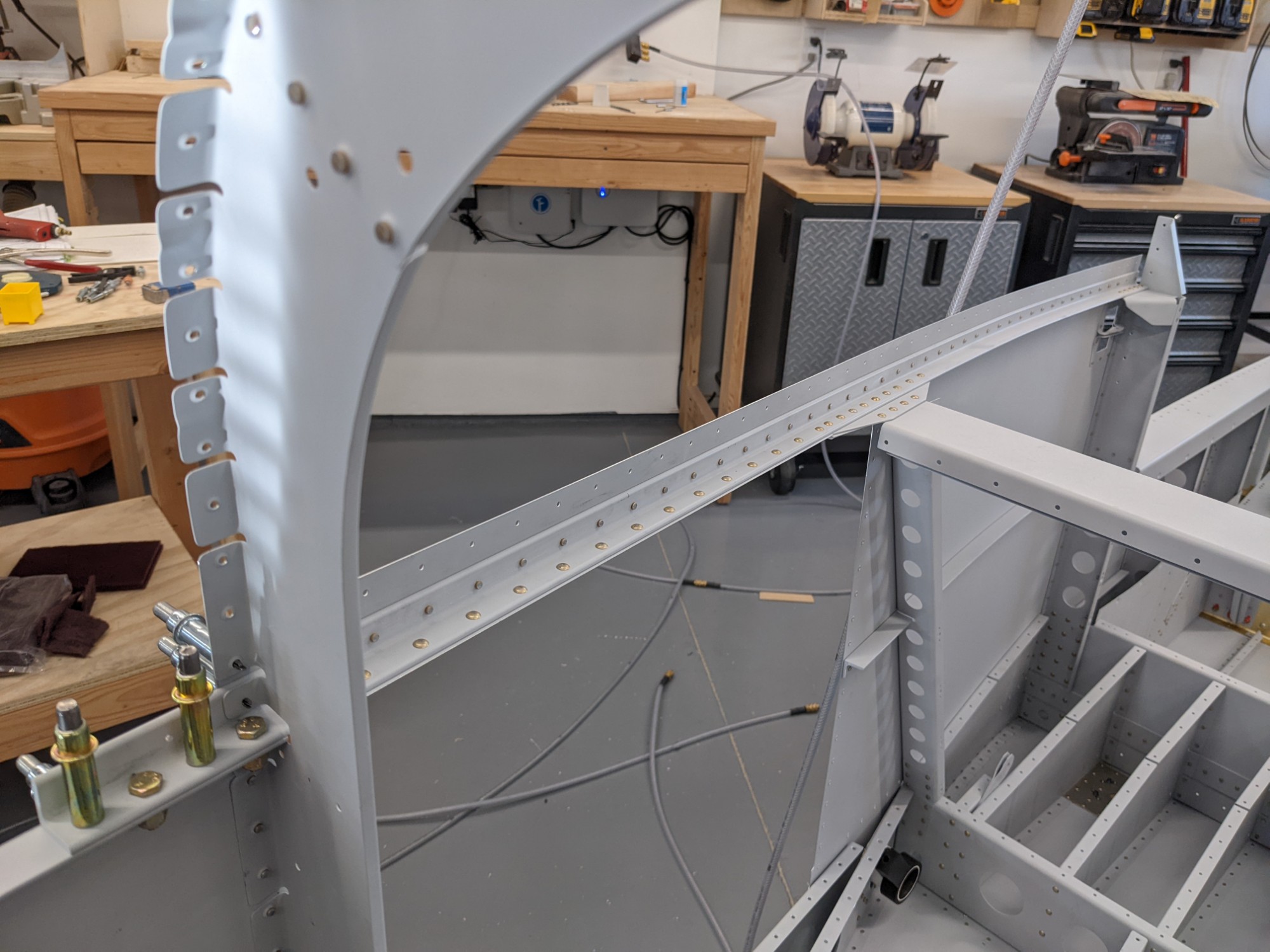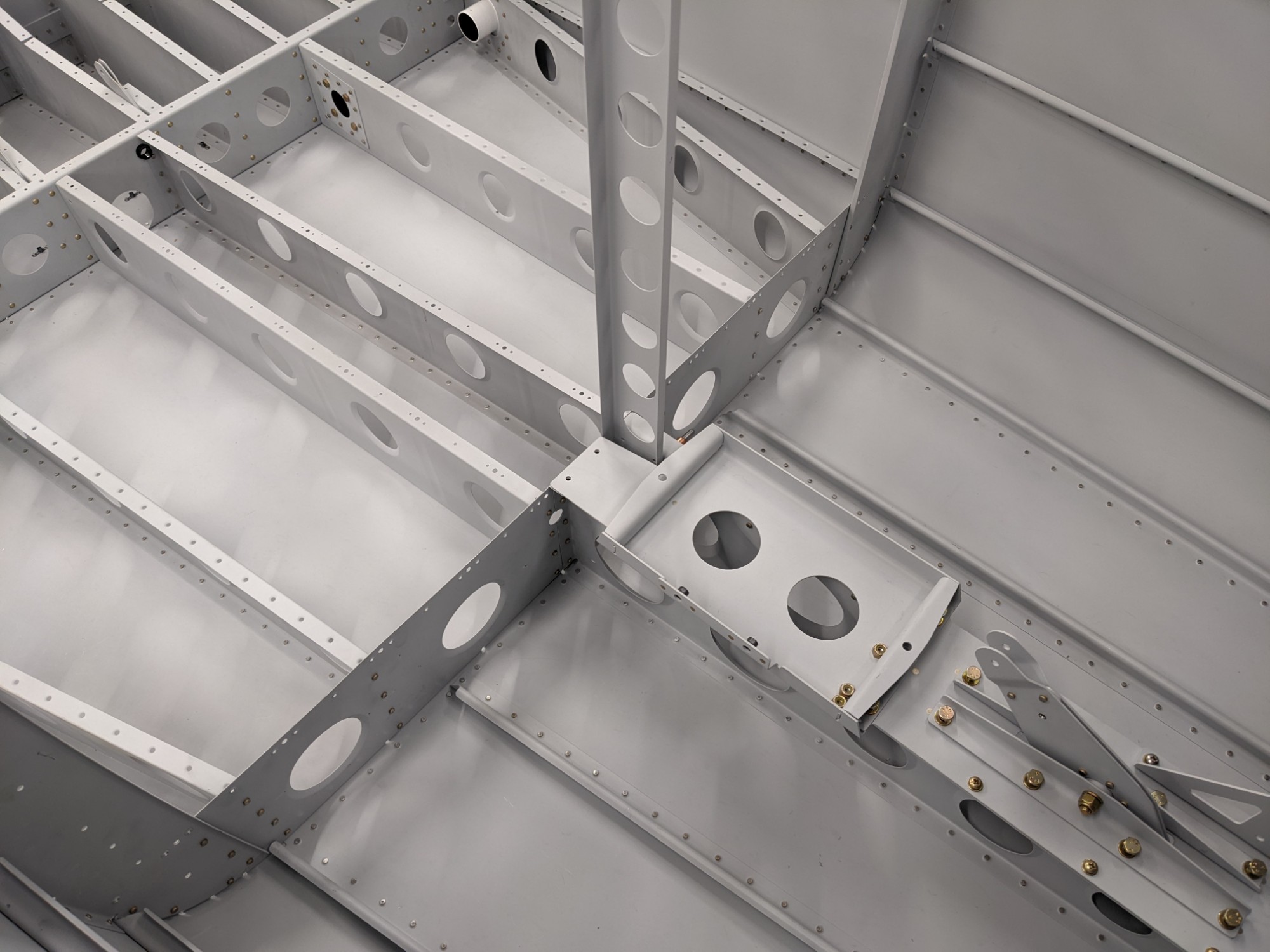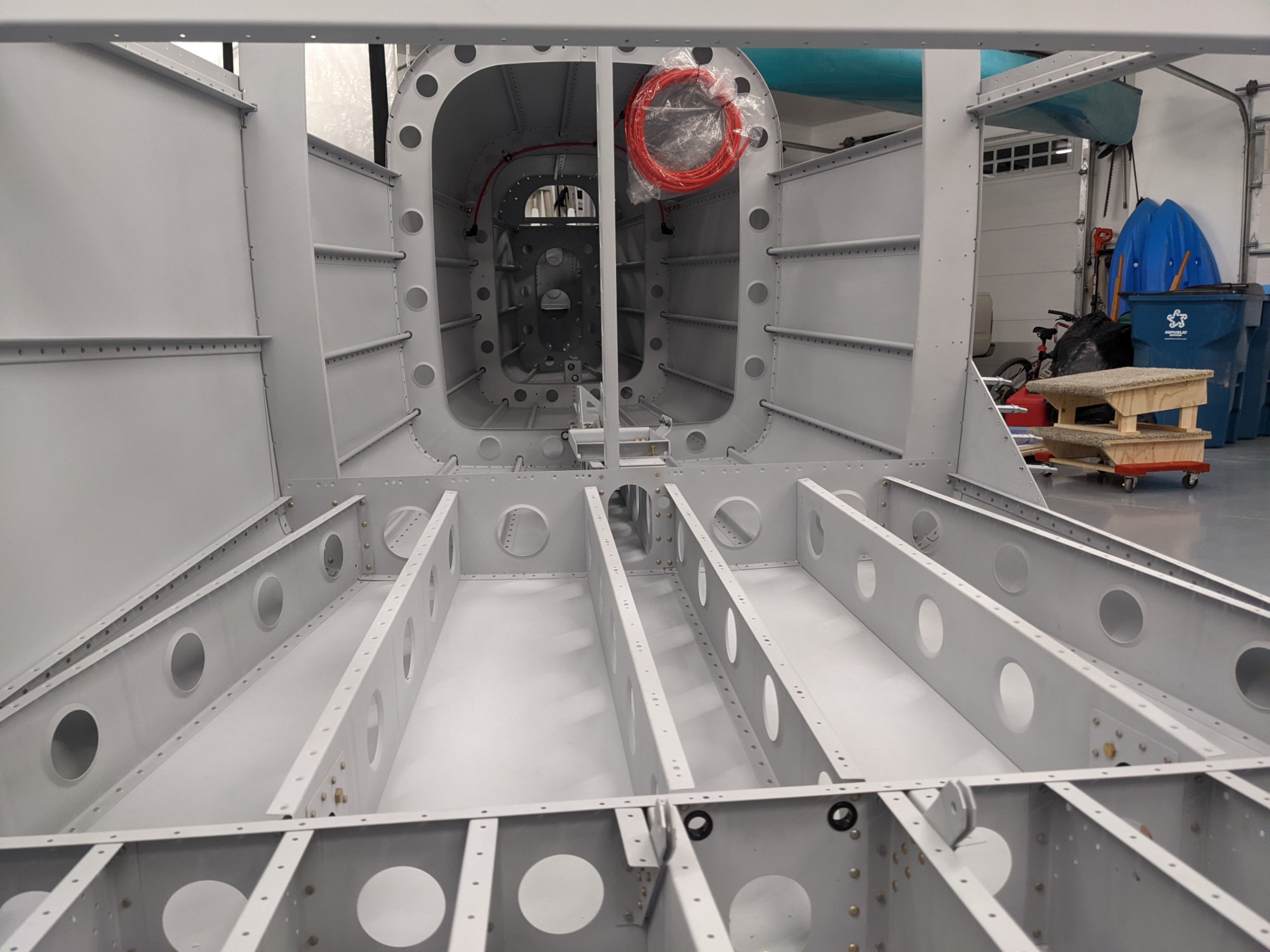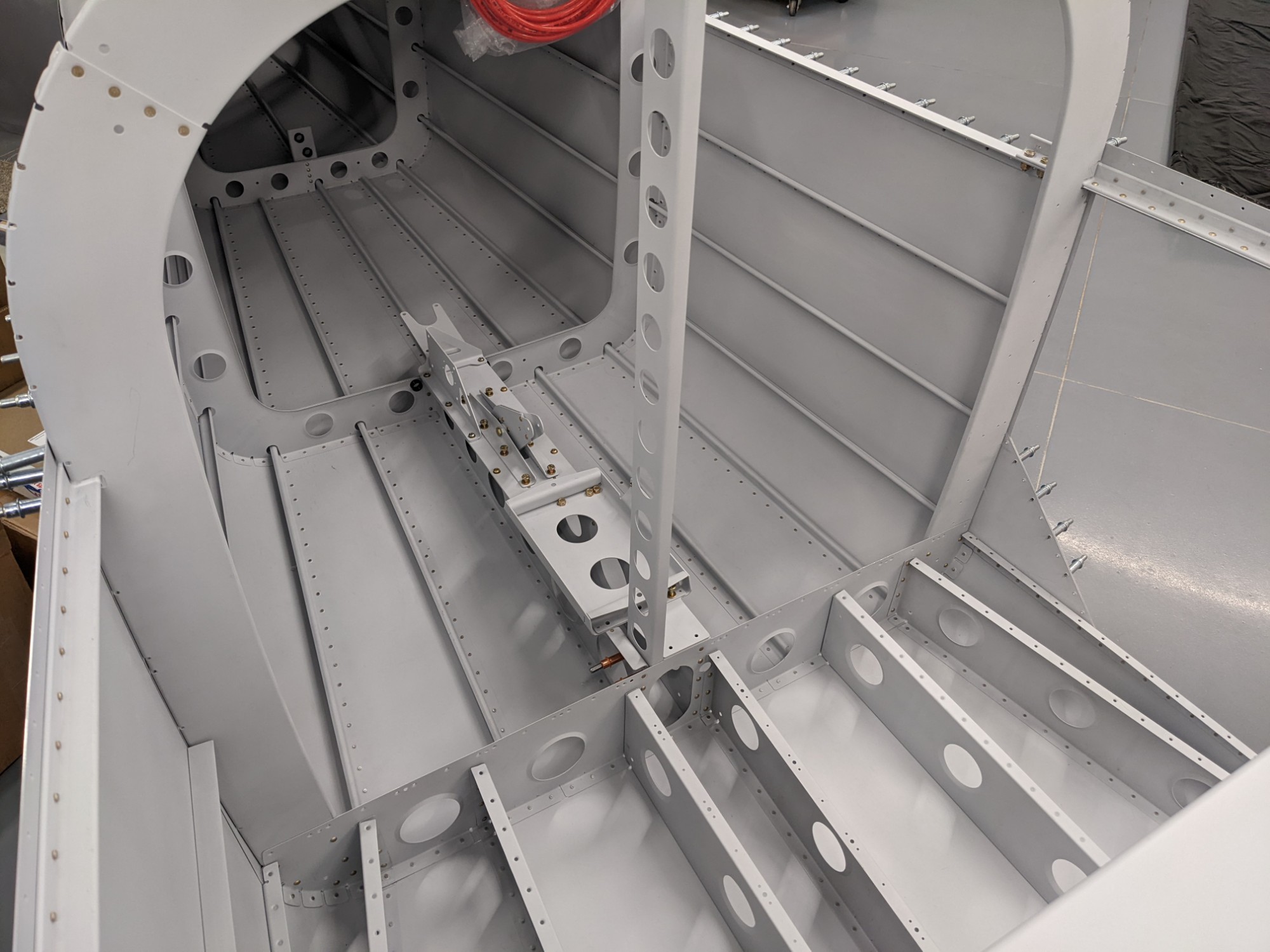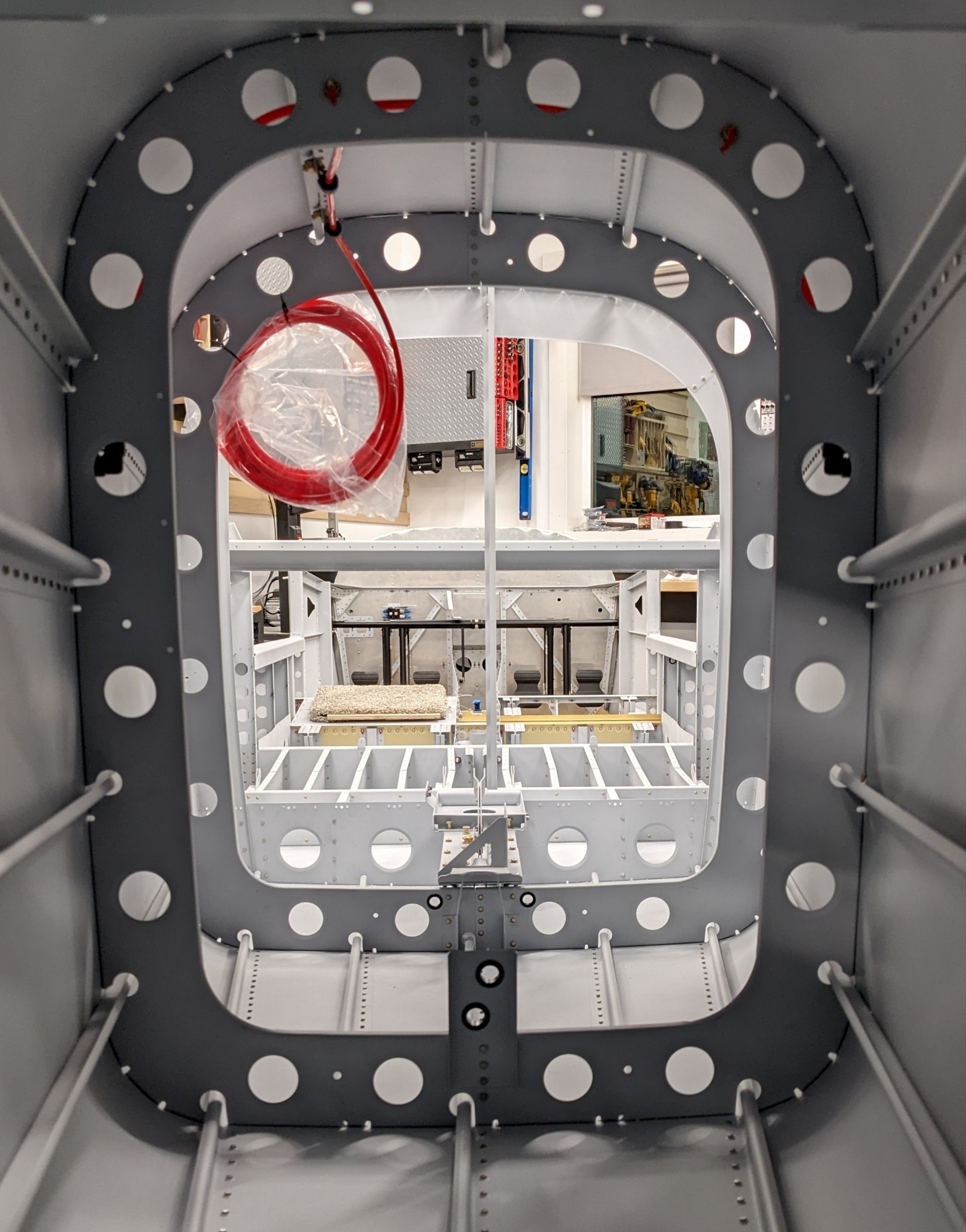 Another section of the plans marked off the list! The tailcone can now support itself so I disassembled my temporary cart.