Today was the not-as-fun part of building an airplane. I final drilled all of the holes in the skins (took about an hour and a half), marked the empennage fairing attachment holes on the skins and ribs, and then took everything apart for deburring.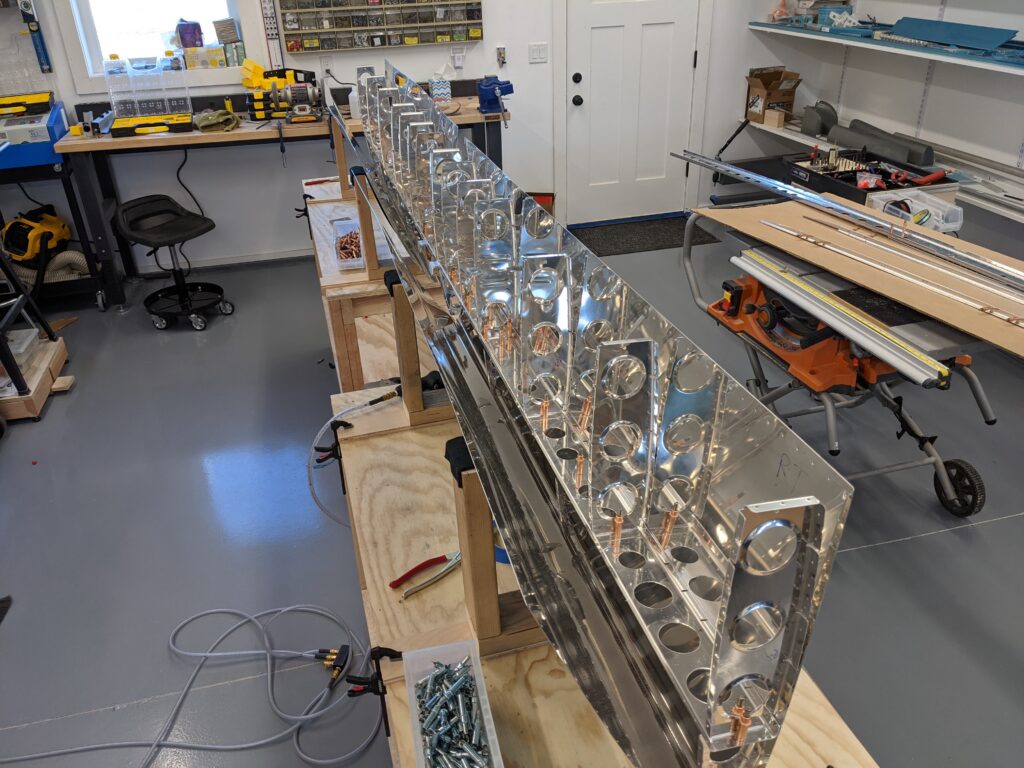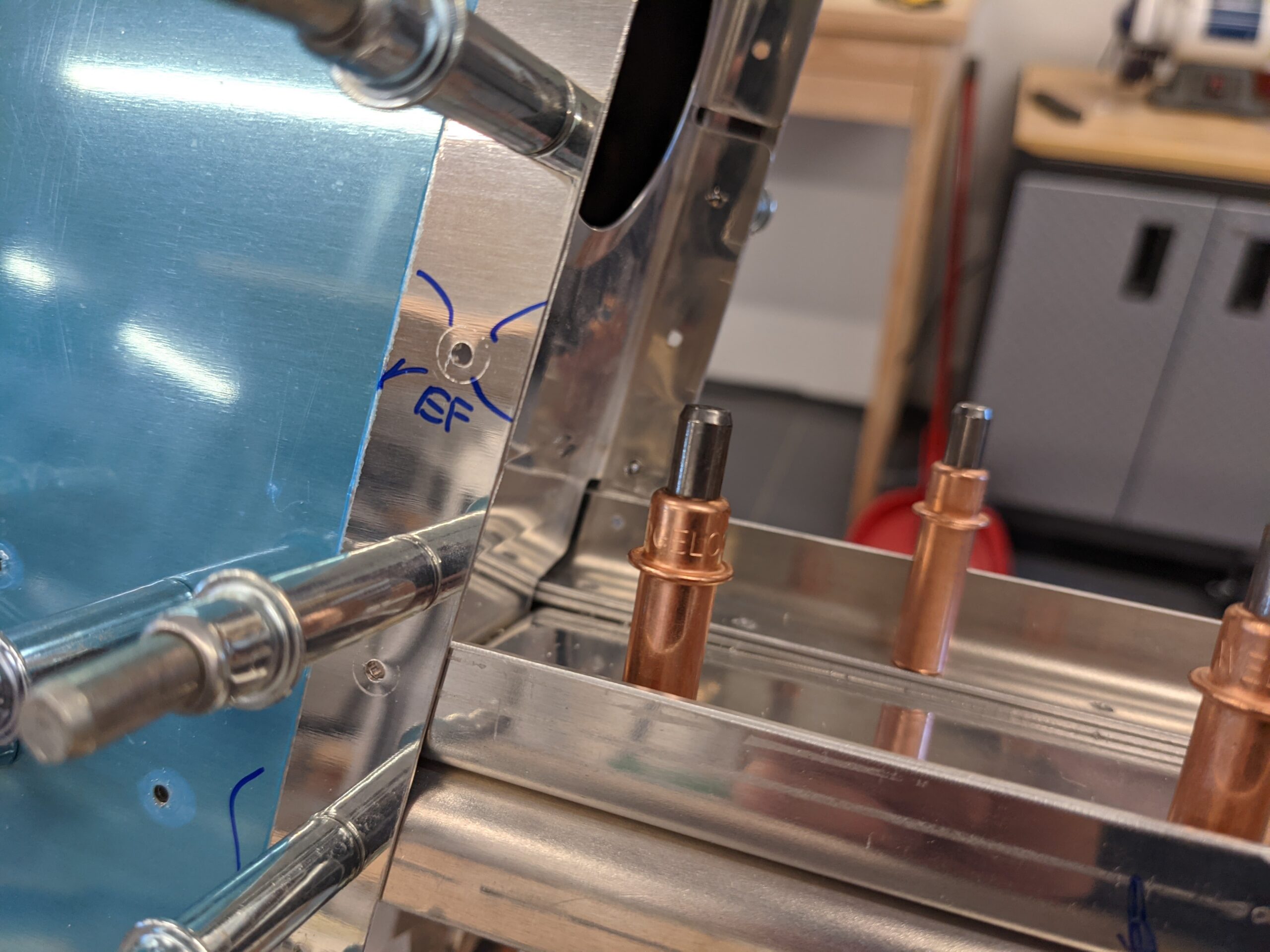 I then removed the blueing along the skin rivet lines and then deburred both sides of all of the holes in the skins.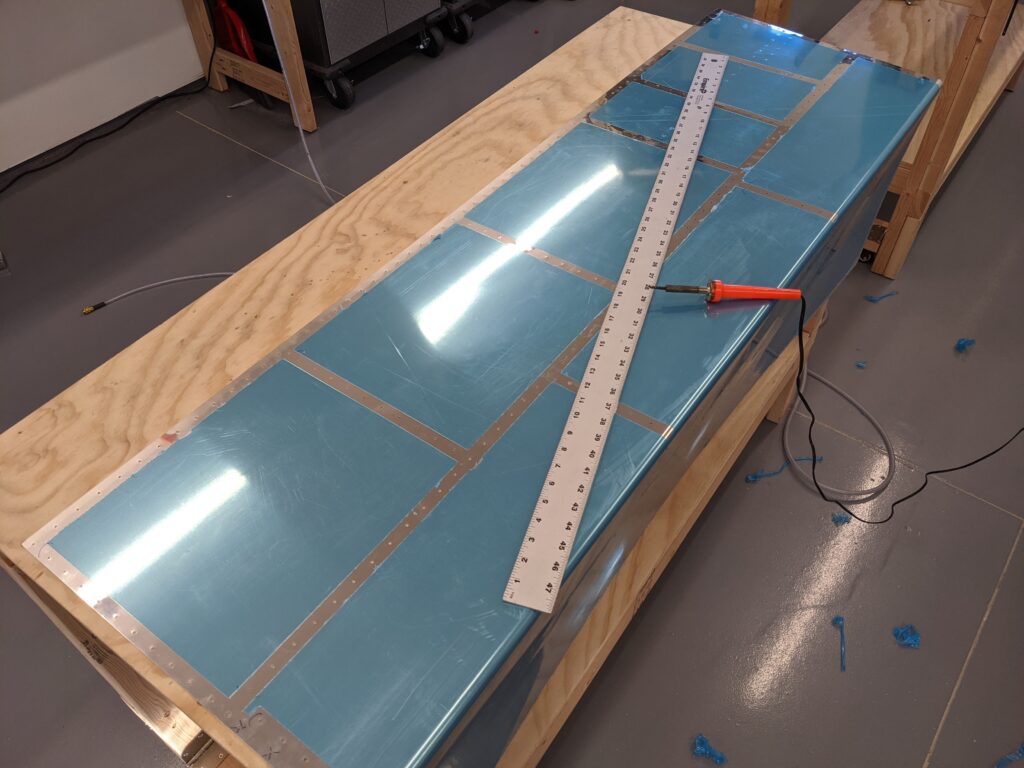 I also finished up deburring of the rear spar holes. Next up is deburring all of the ribs and the dimpling the skins and ribs to get ready for priming.