First rivet set! I started assembling the vertical stabilizer today with my father-in-law. Most of the rivets in the vertical stabilizer assembly are able to be set with a pneumatic squeezer (except the skin). The pneumatic squeezer was easy enough to use. I have the adjustable set holder which makes it quick to change between the different rivet lengths that were required.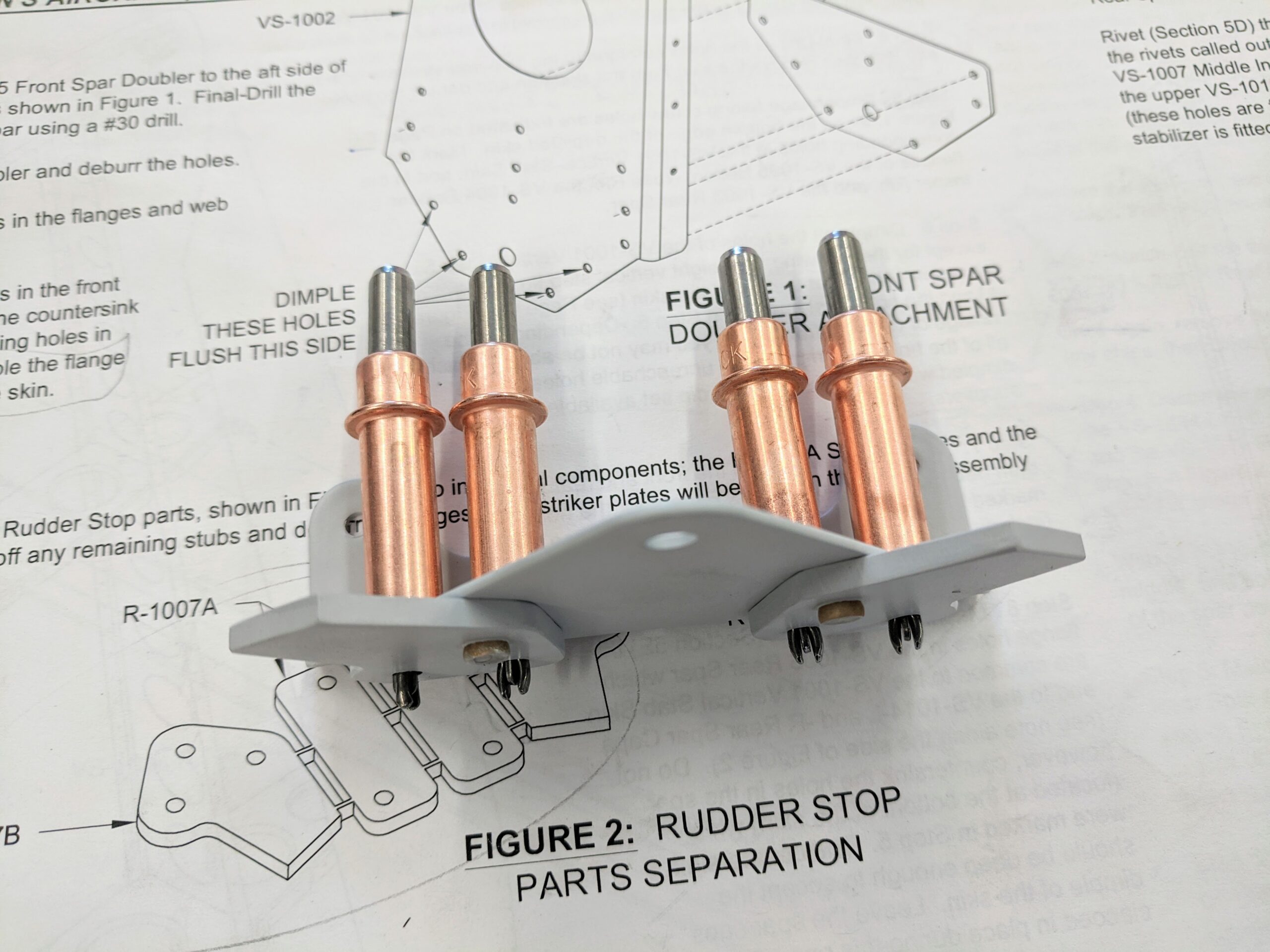 The plans call for AN470AD4-5 rivets to attach the VS-1011 Middle Rudder Hinge Brackets. I set two of them and noticed that the shop heads weren't to spec and that there would be no way to make them so without using a longer rivet. I'm not clear why the plans call for -5 rivets for attaching that bracket but I decided to remove them and upsize to AN470AD4-6 instead.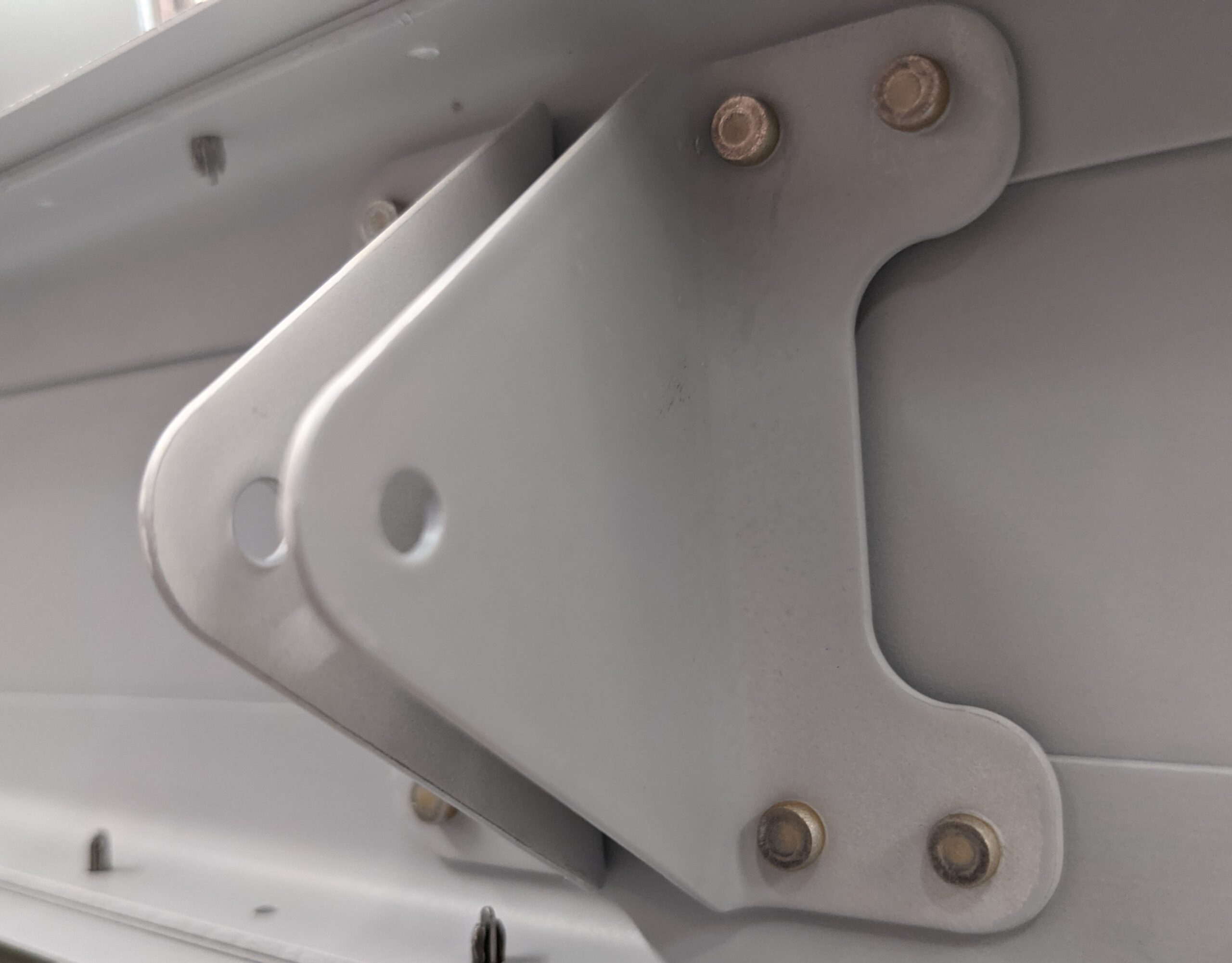 The attachment of the VS-1006 Top Rib to the VS-1002 Front Spar required using the rivet gun to keep the shop head on the rib flange side (I don't have the flange nose squeezer yoke). Those are the first rivets I have set on the airplane with the rivet gun.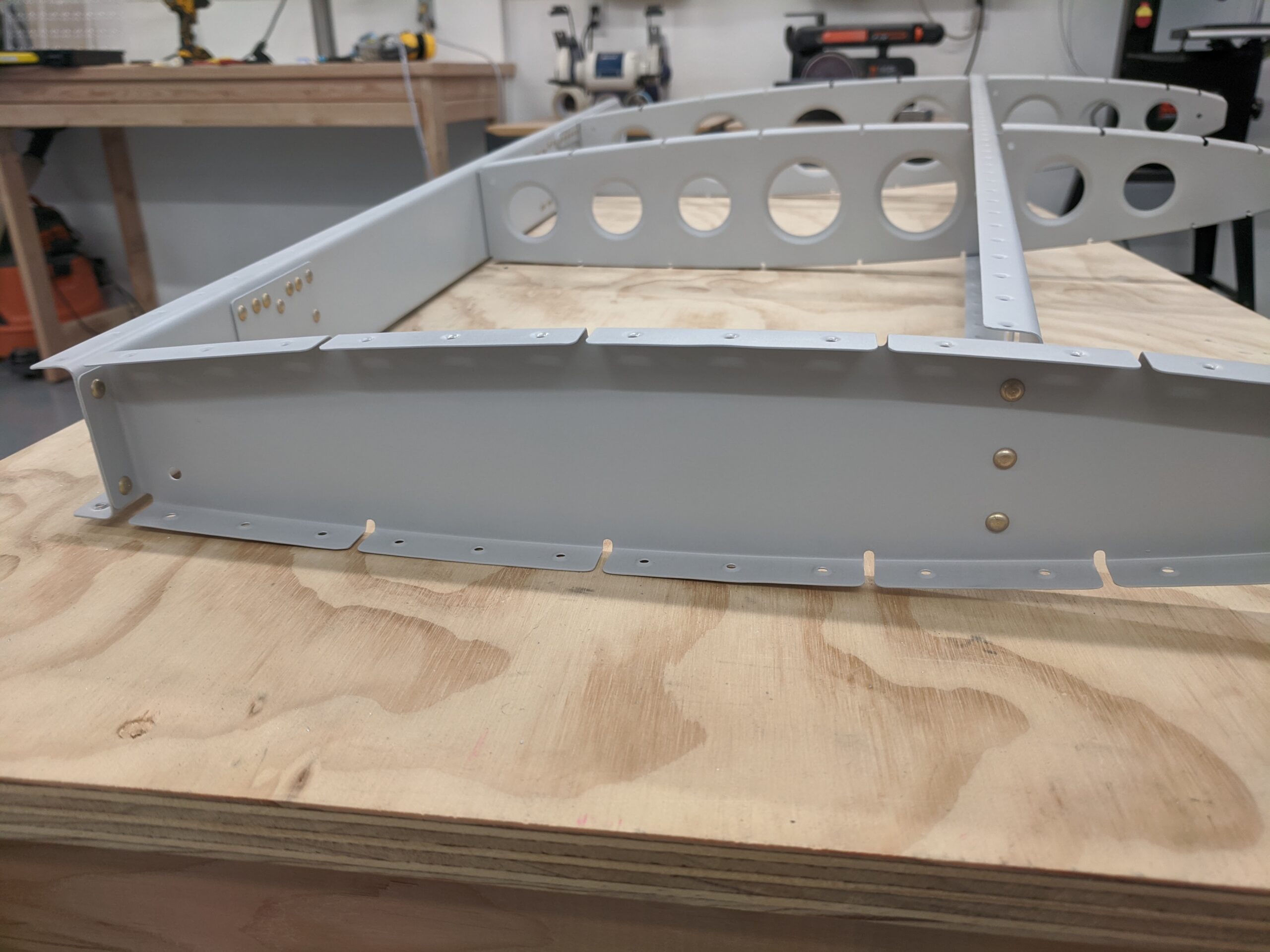 The rest of the assembly went well and I am now ready to begin riveting the skin to the vertical stabilizer.