Not enough time to work on the plane.. but priorities. Our outside projects are winding down and flying opportunities will be starting to dwindle so I'm hoping to make solid progress on the airplane over the winter.
I have decided to prime and to use the Stewart Systems single-part, water-based primer (EkoPrime). I'll be mostly flying the plane in the mountain west so priming isn't critical. It should help protect our investment though and I expect that it will help with resale in the future.
I have decided against the two-part epoxy systems for now as I don't want to deal with the odor, cleanup, and chemicals. EkoPrime is not solvent resistant so I'll probably switch to their 2-part EkoPoxy for the interior surfaces of cabin area.
We're heading into winter so I have set up a paint booth that will allow me to paint indoors. I was initially planning on creating a smaller paint booth that I could lean into but I have decided to build a walk-in paint booth instead since I have the space for it (our builder also left some large rolls of thick plastic behind so I had plenty to cover an 8x8x6′ booth). I built a frame out of PVC pipe, wrapped it in plastic, and added some adhesive zippers for a door.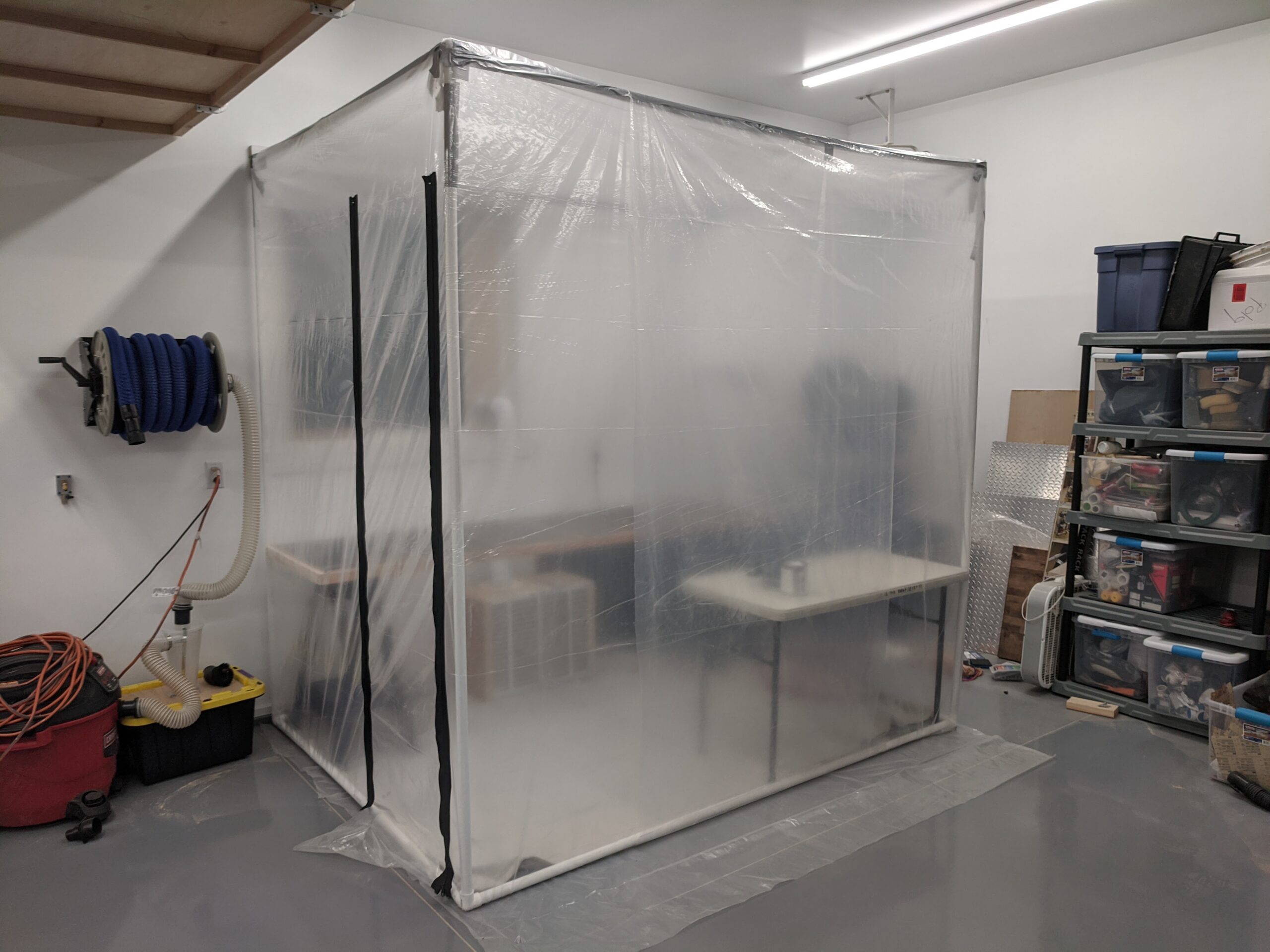 I built a box that fits the used filters from our house furnace to extract the paint overspray from the booth. The box houses a 12v explosion-proof bilge blower fan that vents to the outside. I'll have to open a door and suck in some cold air while painting but this should keep the paint dust inside the booth to a minimum.
EkoPrime needs to dry for a few days to fully harden so having a dust-free location to let the parts dry will also be useful.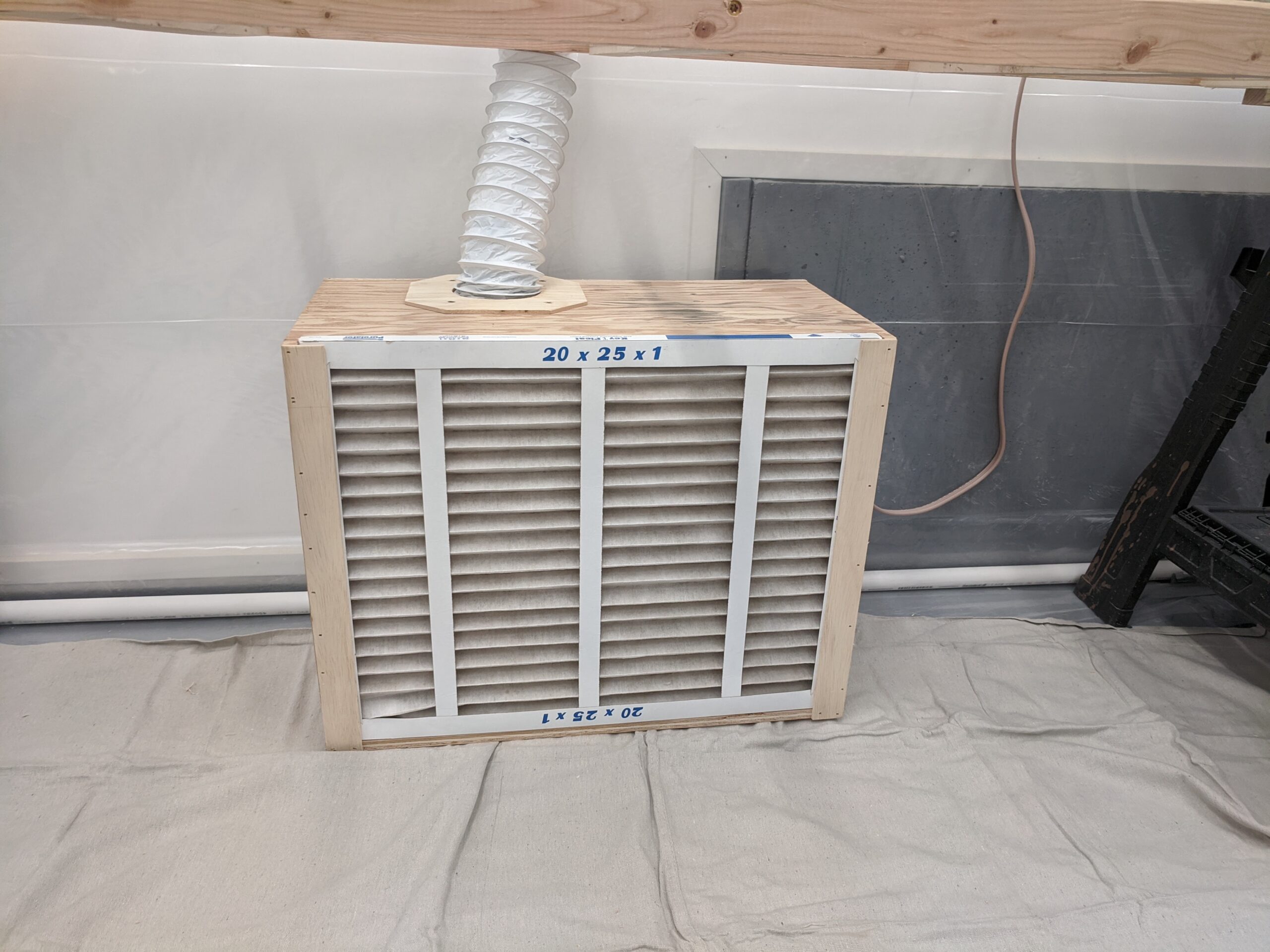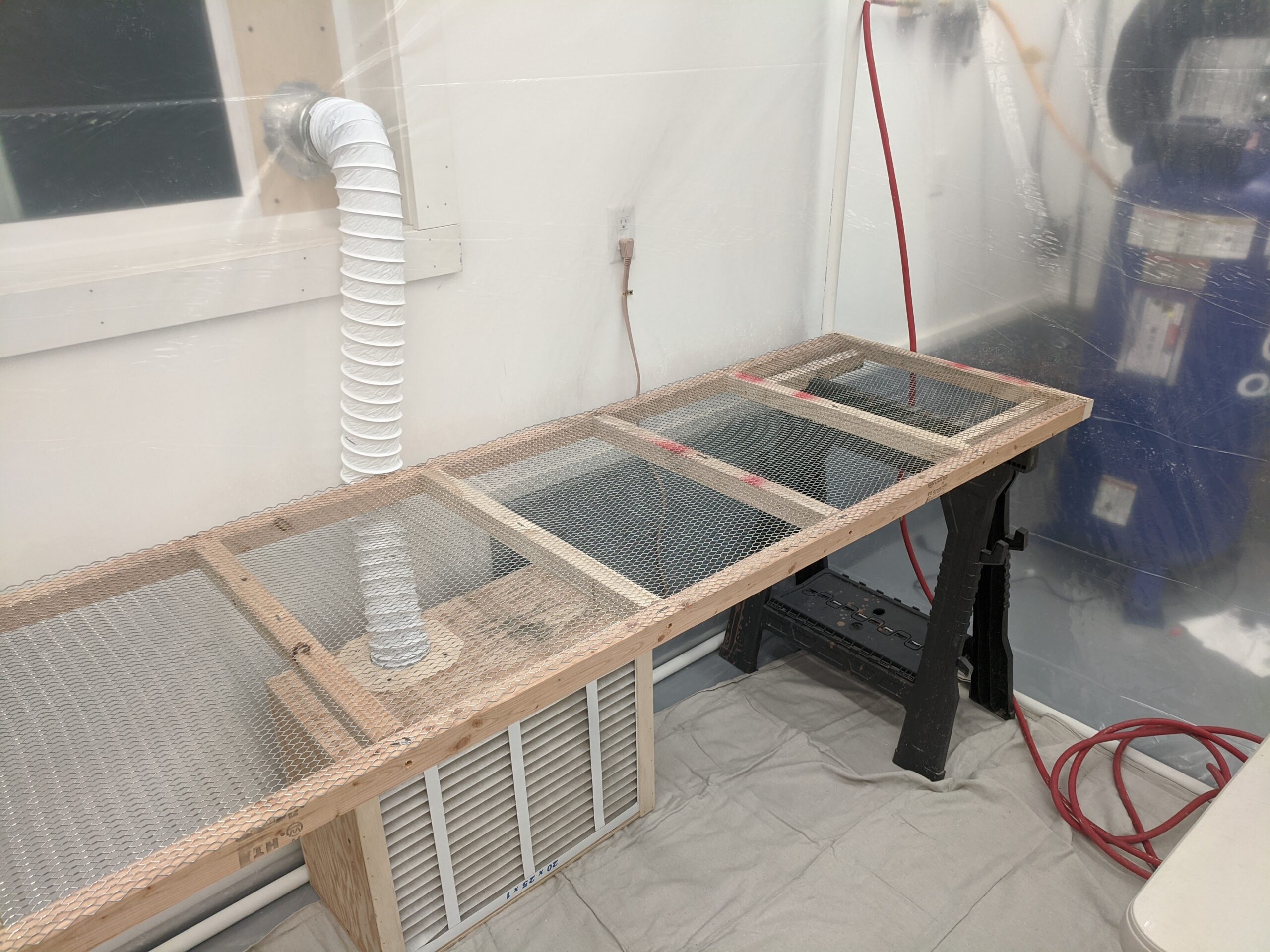 I created a 2×8′ wood frame topped with a metal mesh to use as a surface for holding the parts being painted. The frame sits on two saw horses and should give me plenty of surface area.