The regulated version of the Garmin GAP-26 heated pitot has a small control box that is mounted near the pitot tube.
The best mounting location I could find was on the inside of the wing rib just opposite from the pitot tube. This location requires two holes in the lightening hole flange and two in the web of the rib.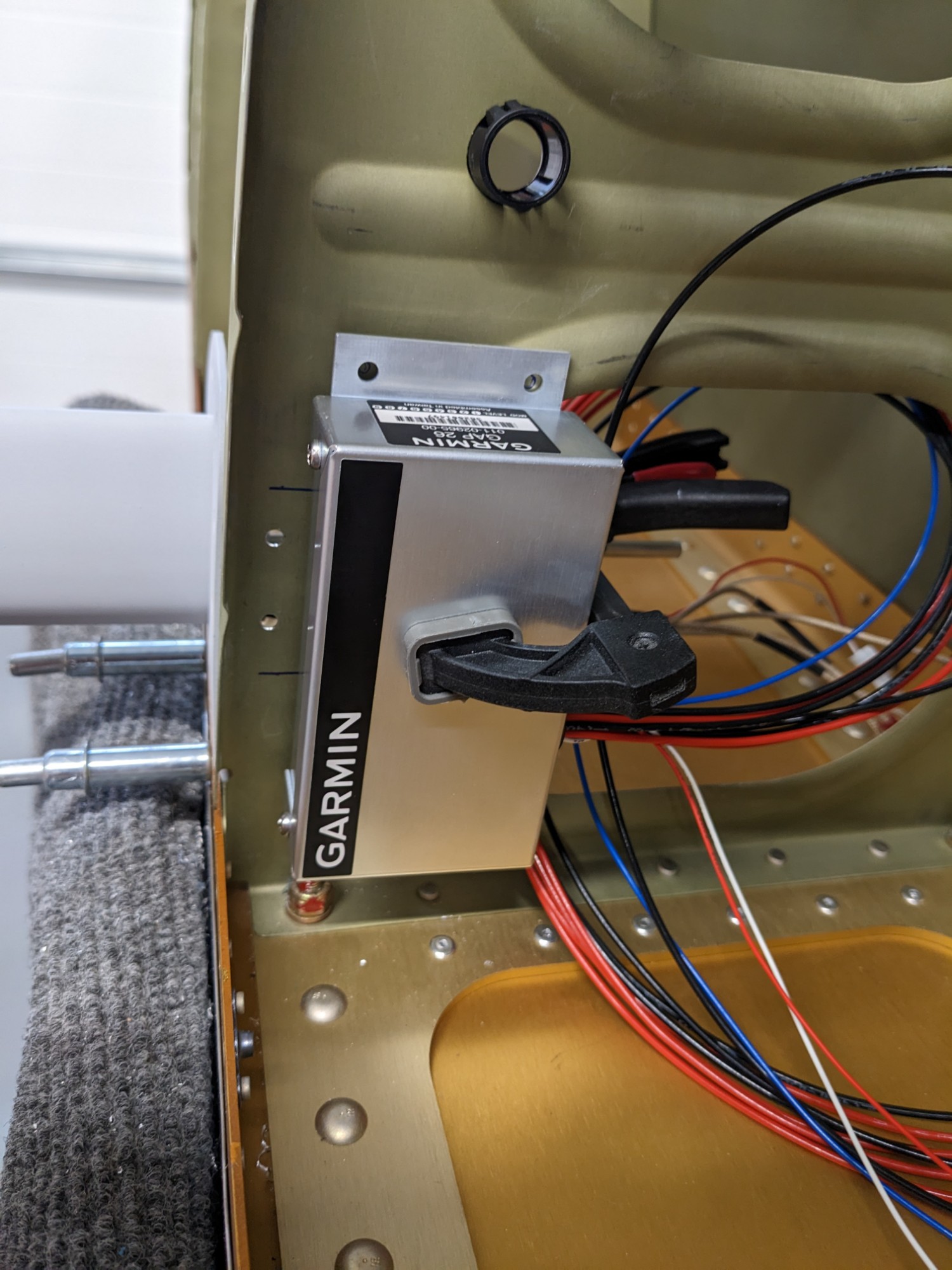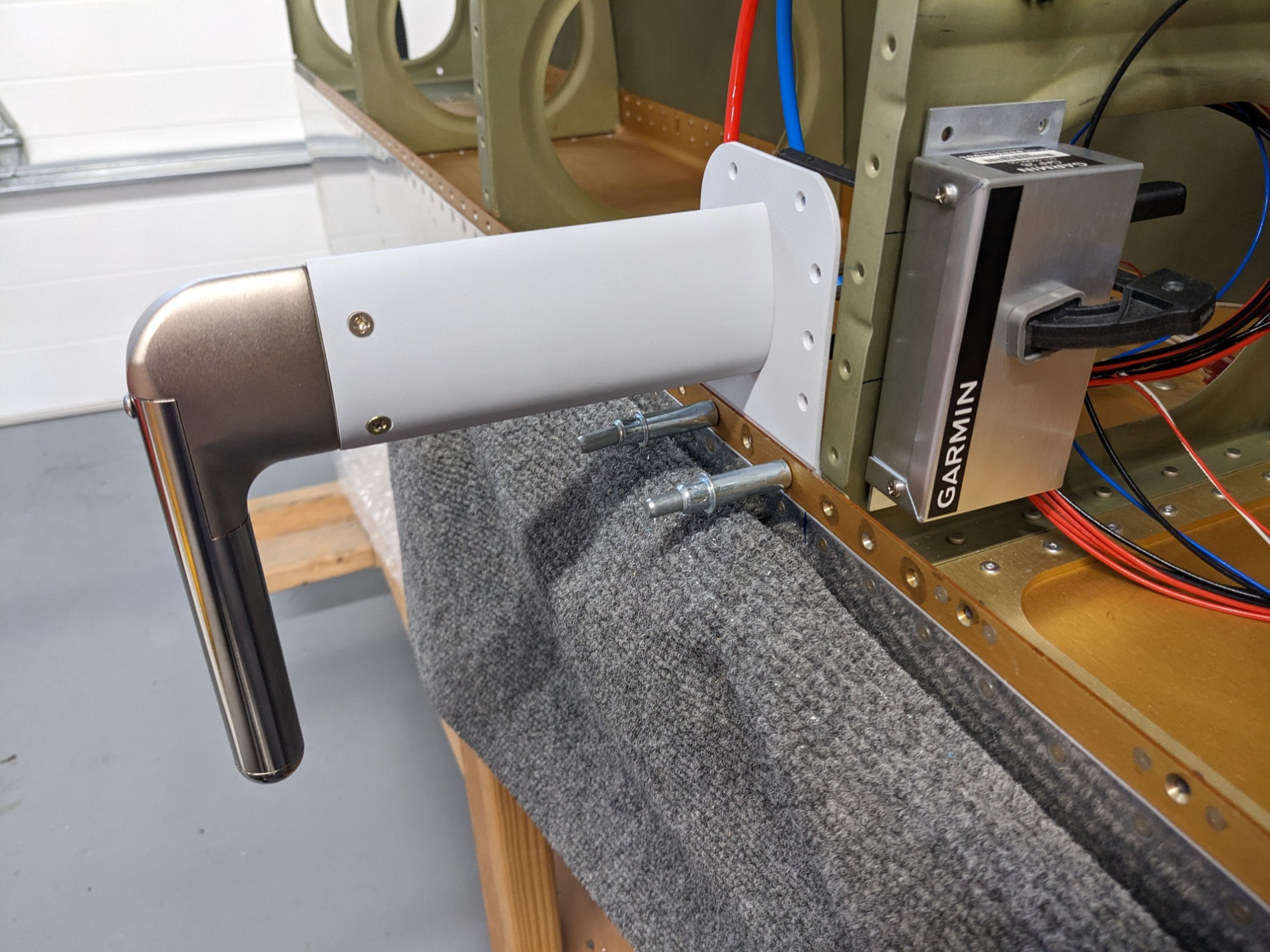 I drilled the holes with a #28 drill bit and deburred them.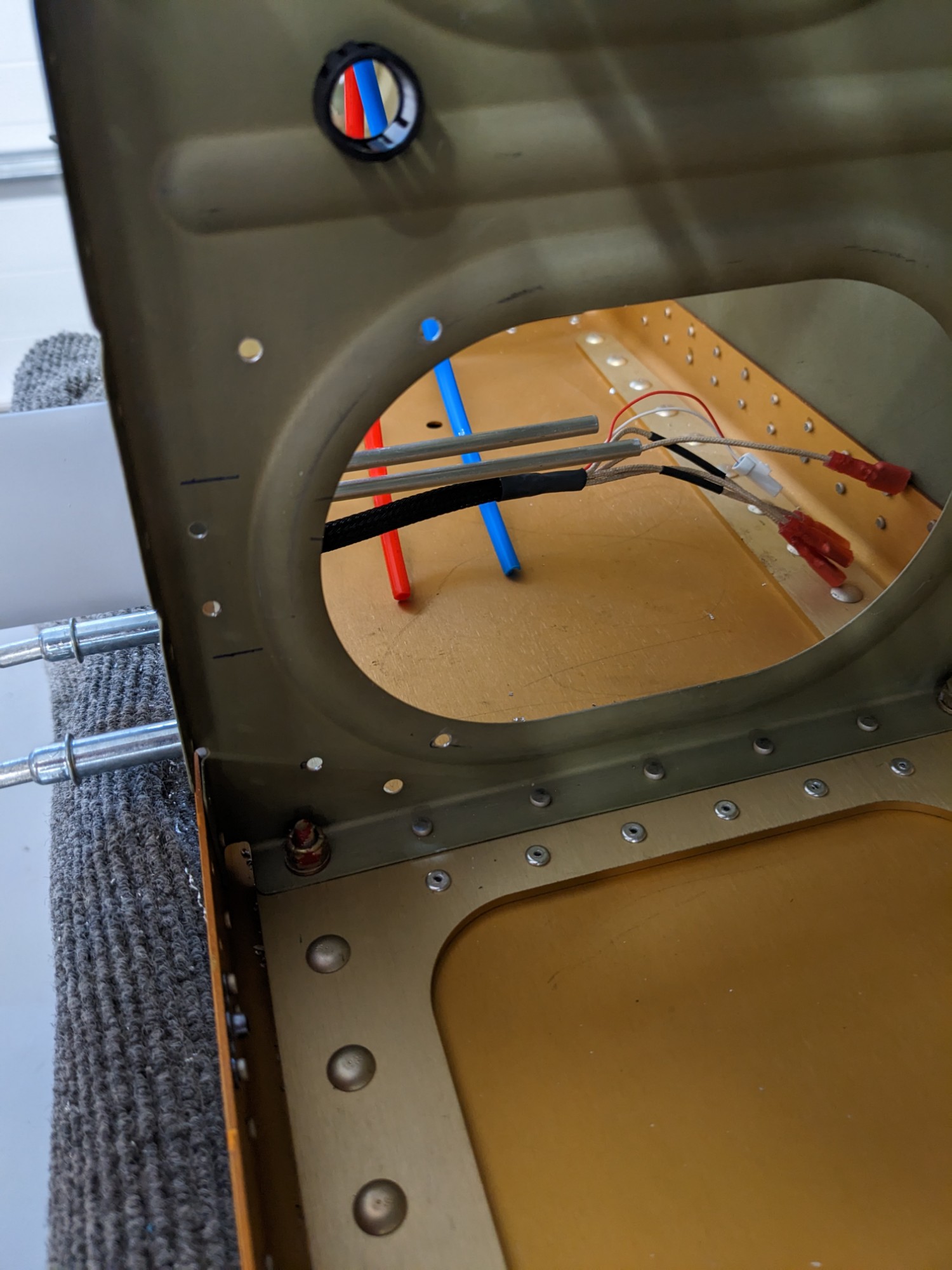 I drilled #40 holes in the rib web for nutplates, dimpled them, and riveted the nutplates into place. I bonded two AN960-4 washers over each hole as spacers to match the depth of the flange of the lightening hole.
I then drilled #40 holes for rivets in the lightening hole flange and countersunk these for NAS1097-AD3-3 rivets. I chose these rivets so I could get away with a minimal countersink (dimpling didn't seem viable here).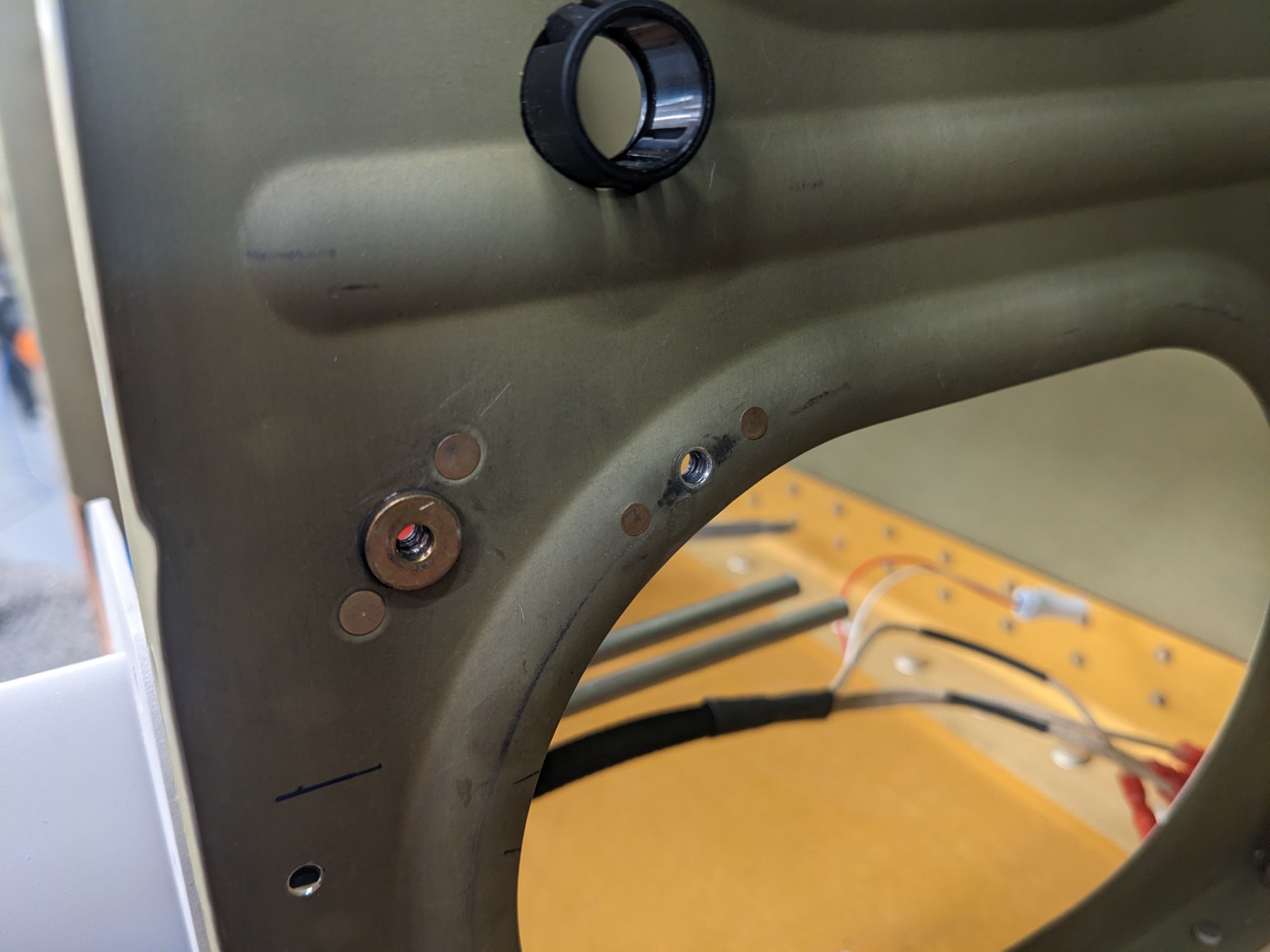 The control box fits well here and will be very easy to access (it is directly accessible from the inspection cover).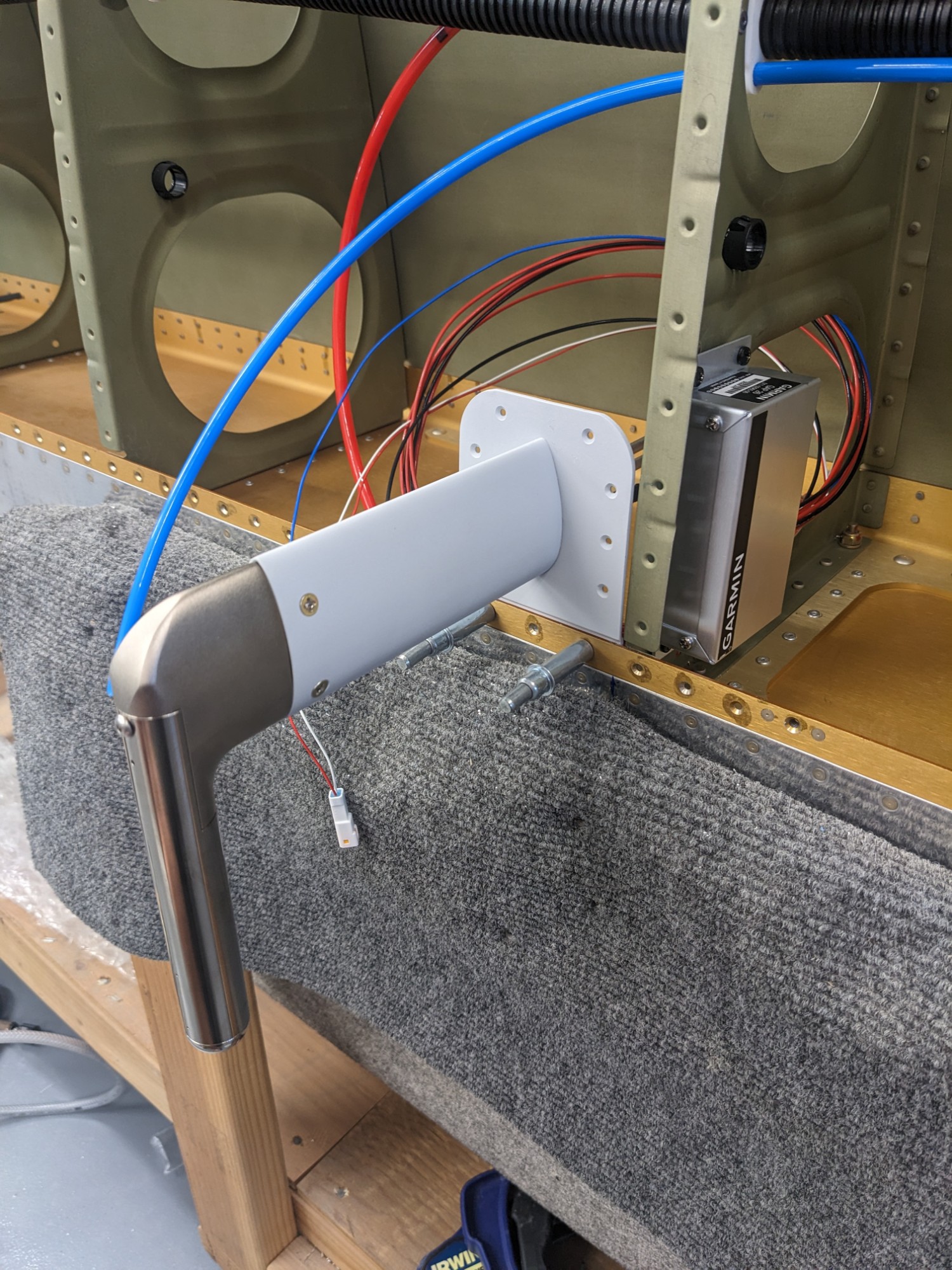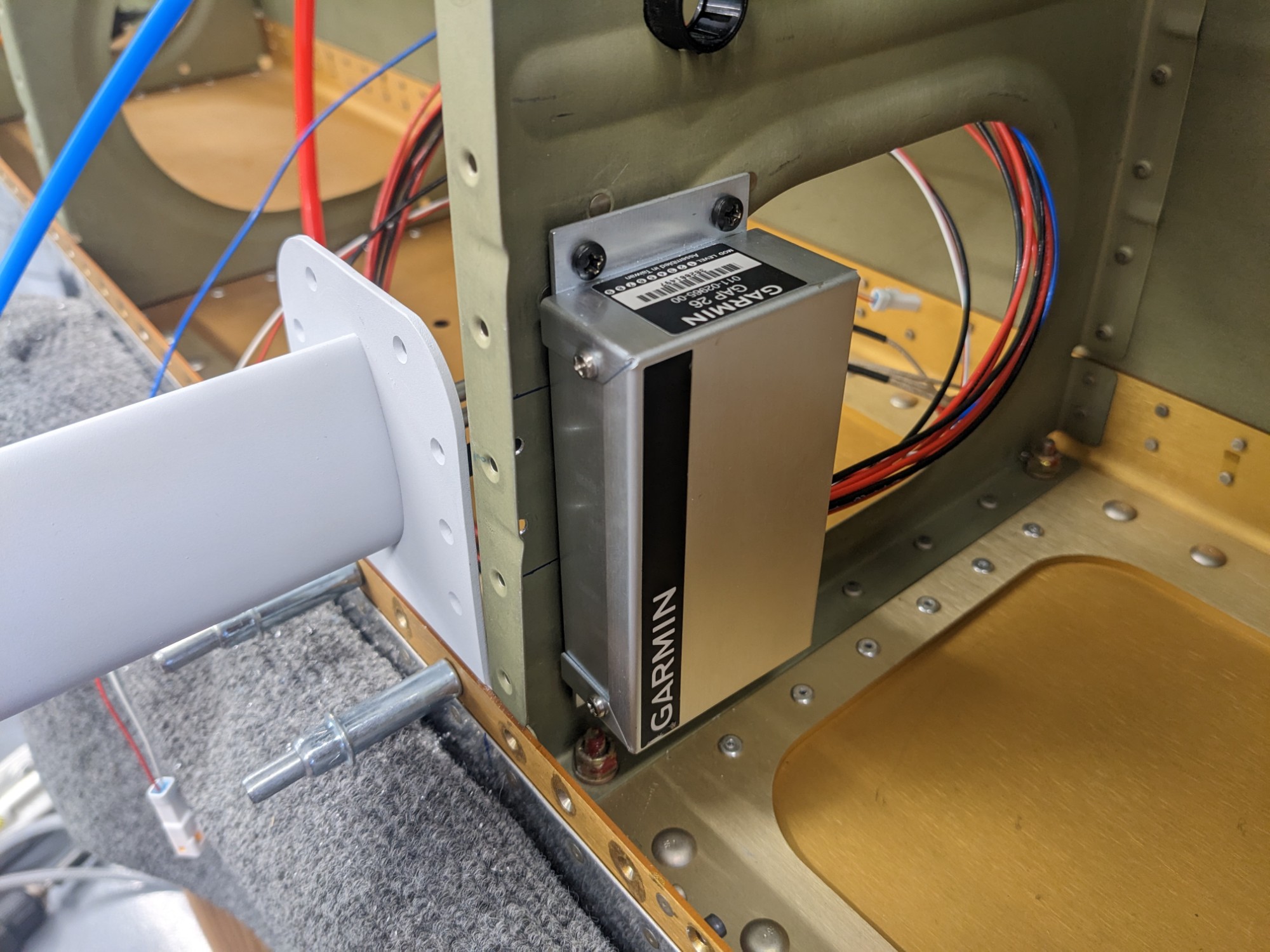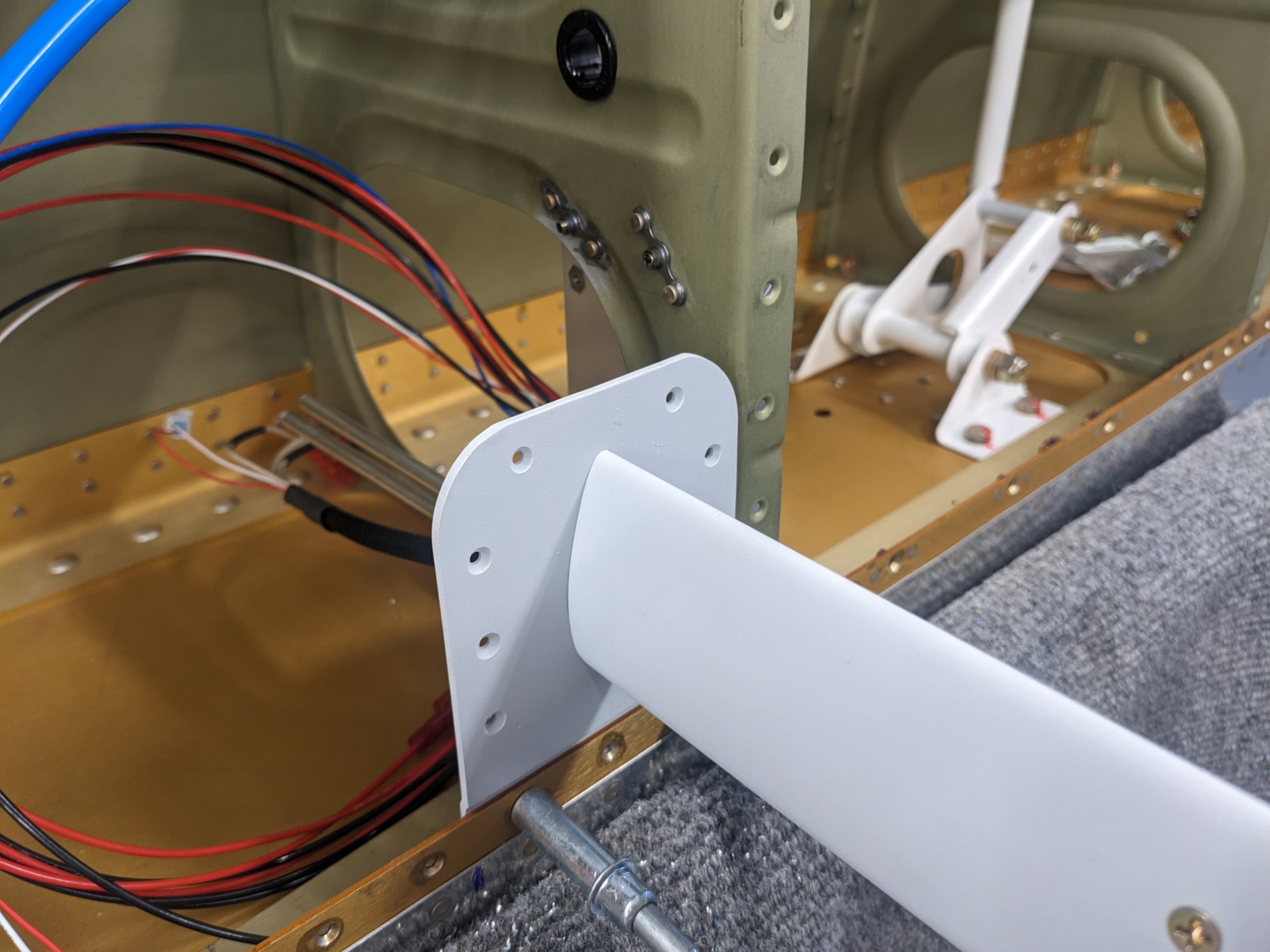 One step closer to closing out the wings.