As mentioned in a previous post, we have decided to install air conditioning in the airplane. This is a fairly significant mod but it is something that I expect will make it a whole lot more enjoyable to travel with the family, especially for cross-country trips in the summer months.
I had purposefully held off on riveting the aft fuselage bottom skins as I preferred to install the scoop with nutplates (instead of the rivnuts that come with the A/C kit).
The A/C system took a while to get here (deposit placed in mid-June) but that is par for the course these days.
I was out of town when the final box arrived. I unpacked and inventoried everything yesterday evening. There were a couple of items absent that I assume are backordered but I had everything I needed to get started with the scoop.
The kit is pretty extensive and includes a significant amount of hardware.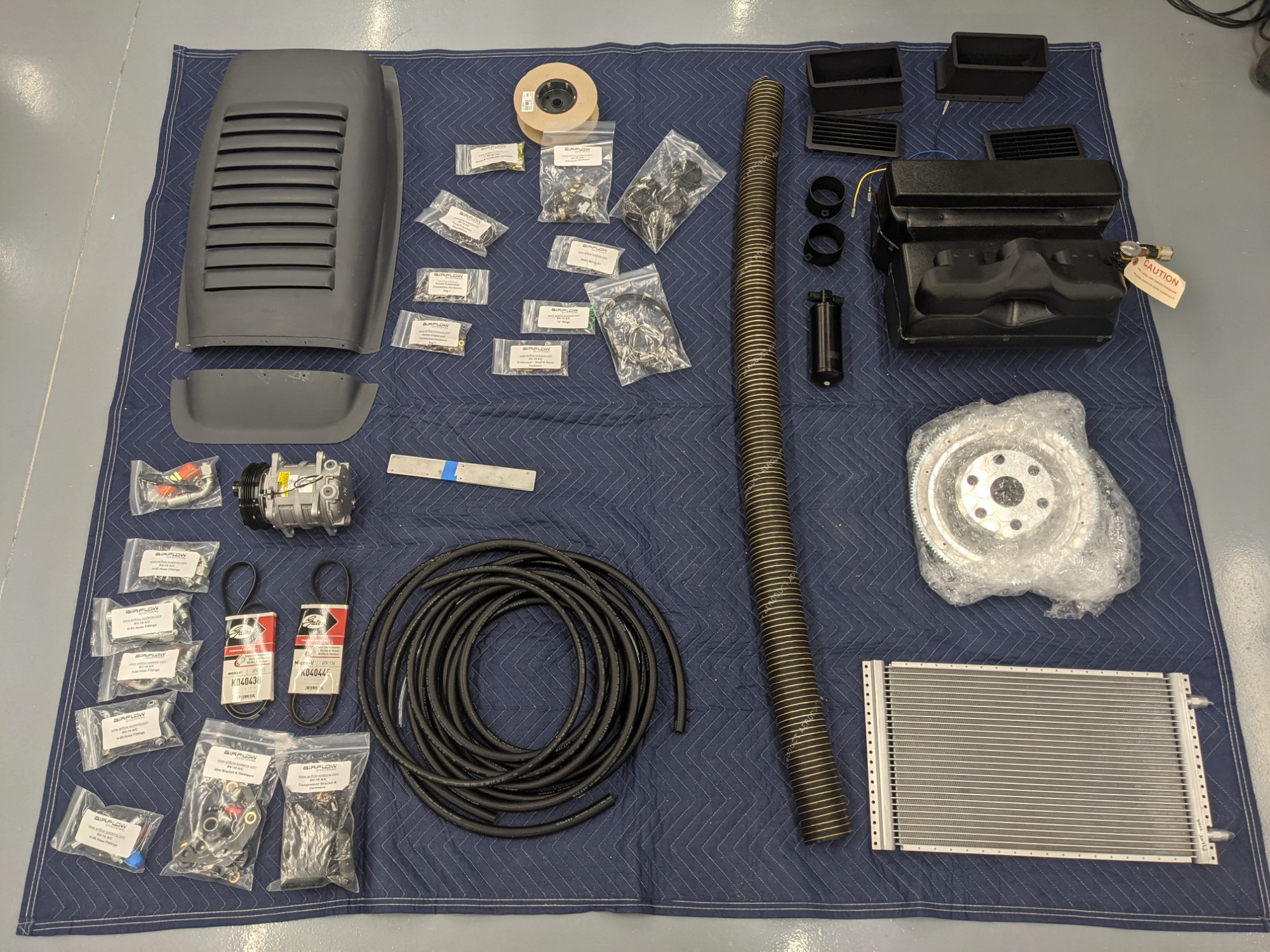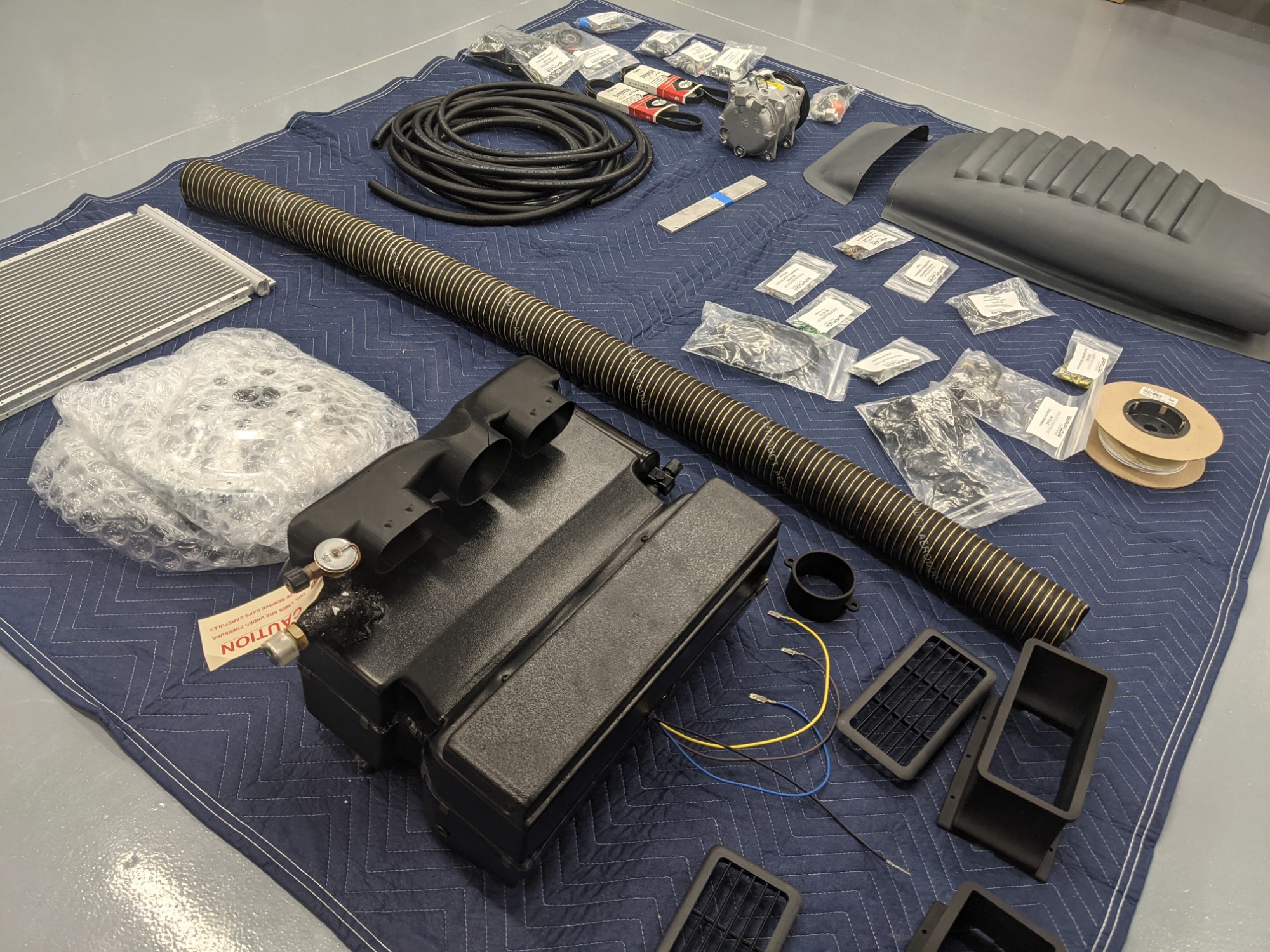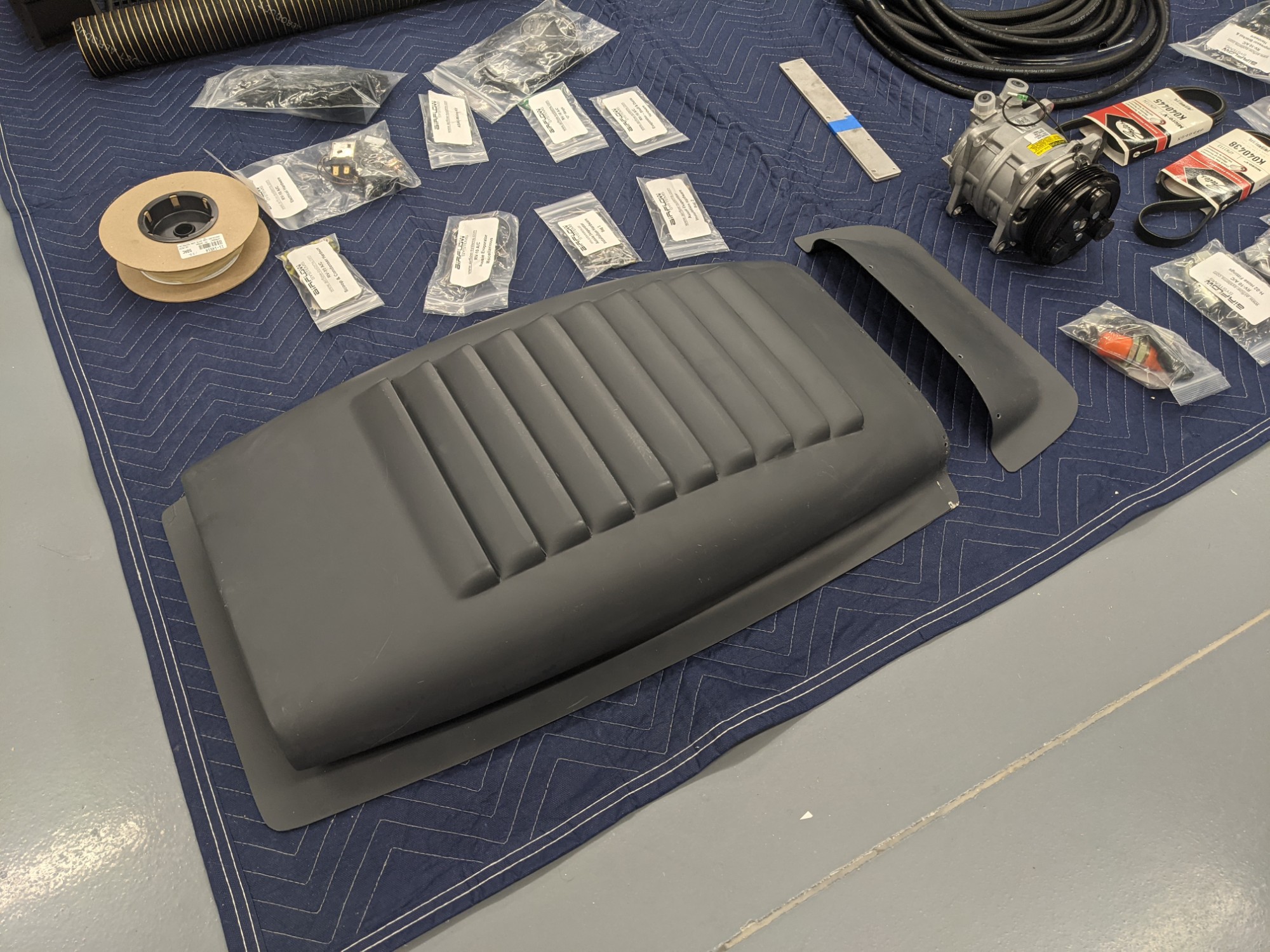 The scoop is made from fiberglass and houses the condenser.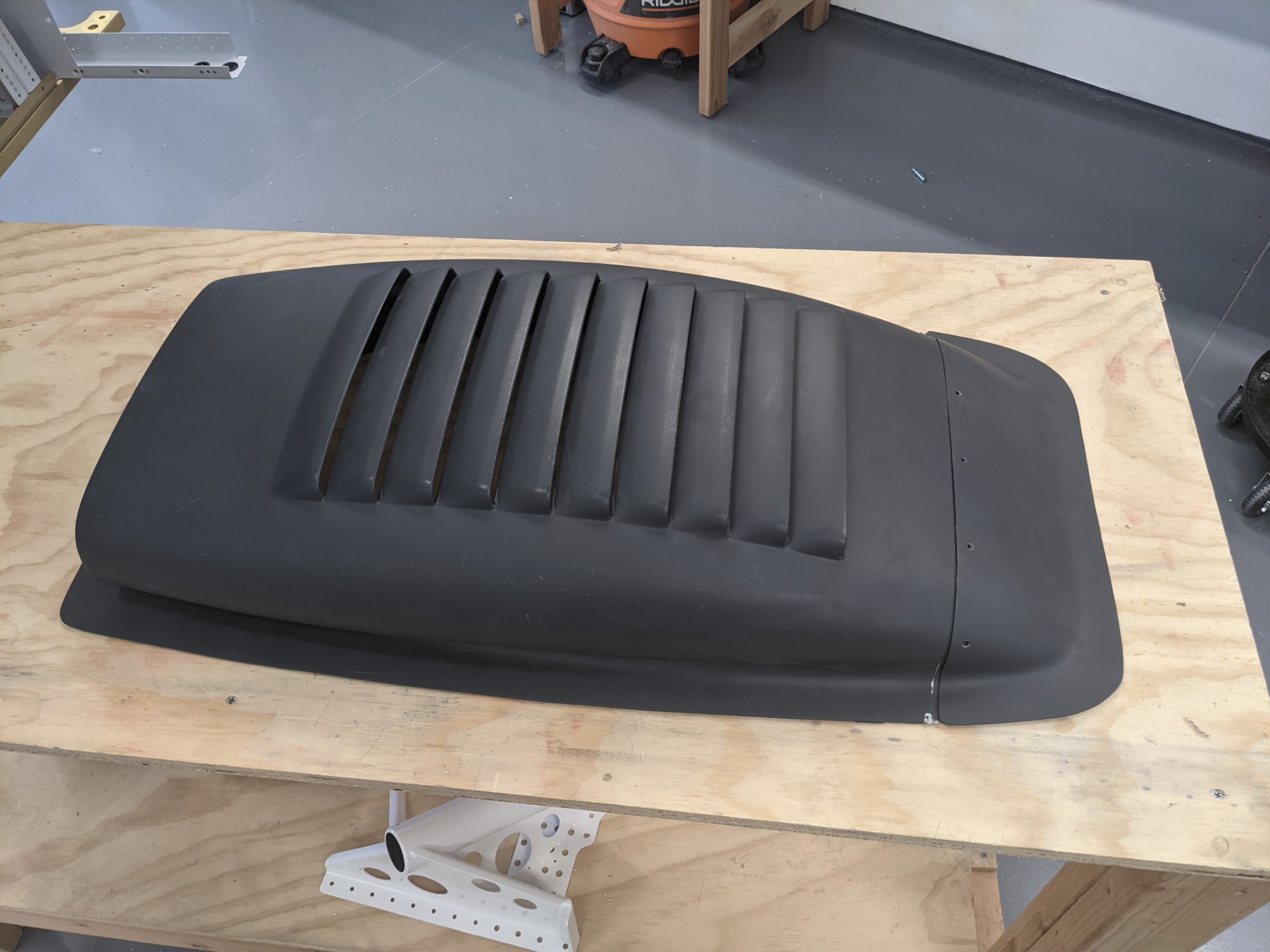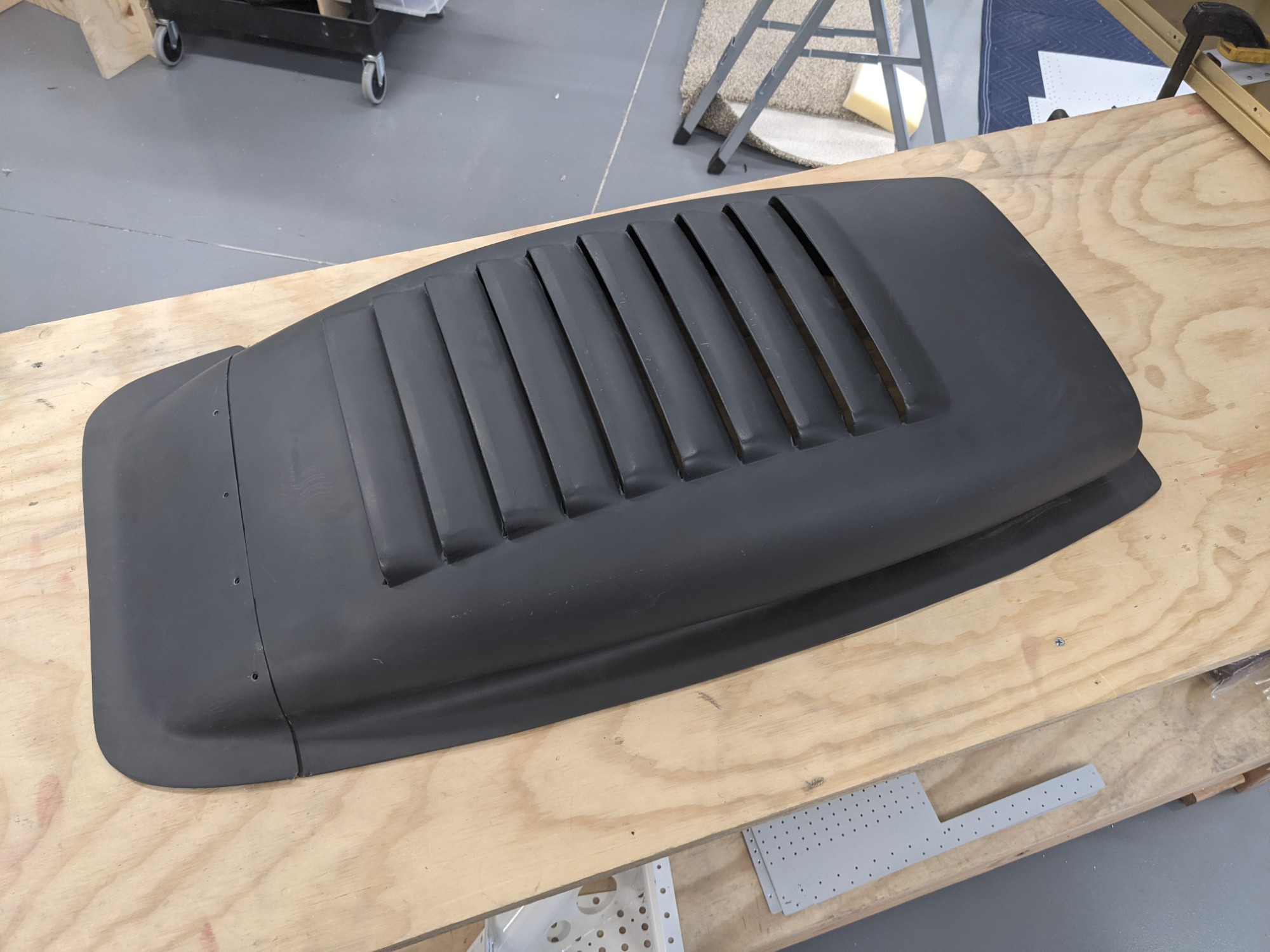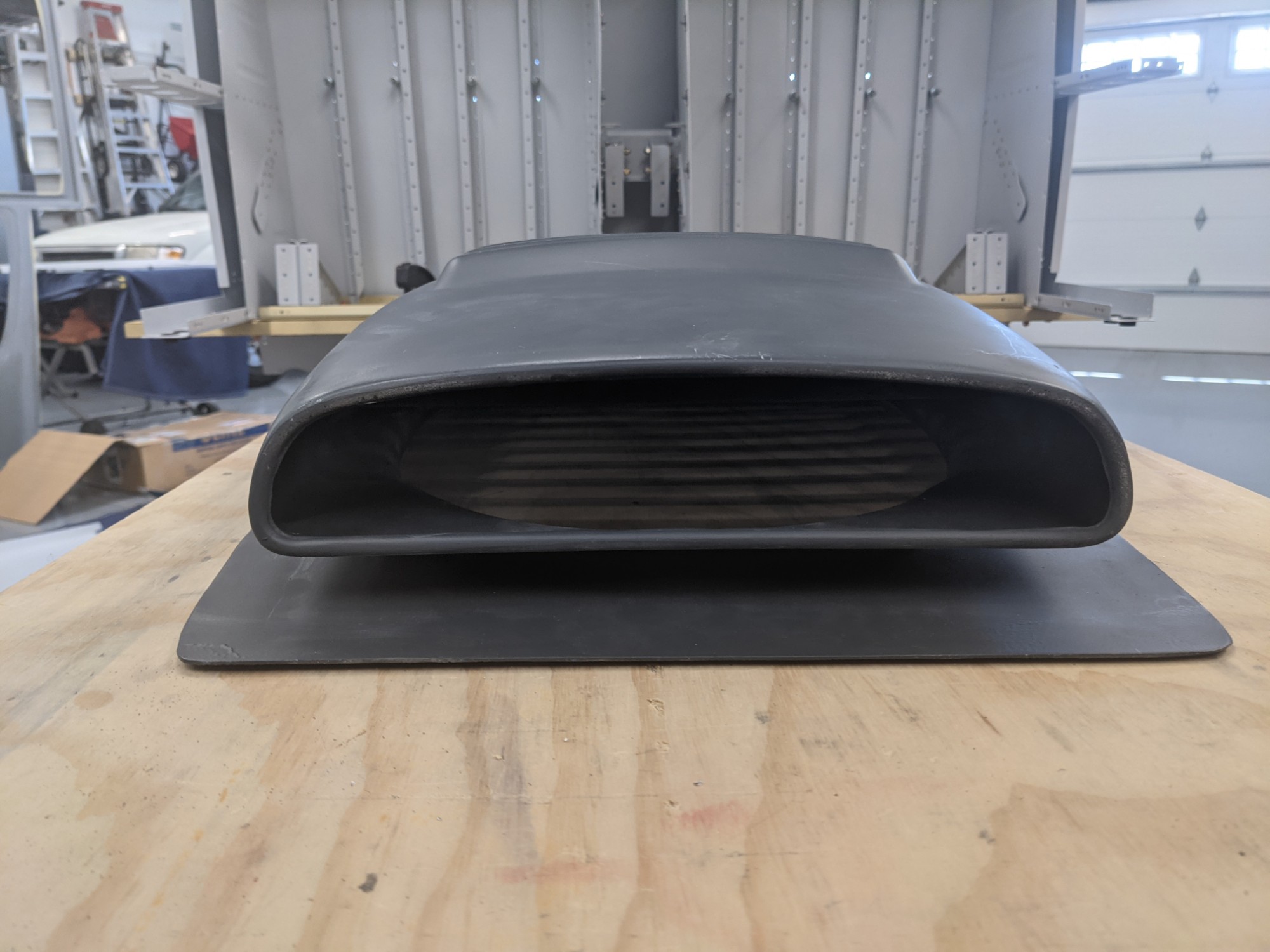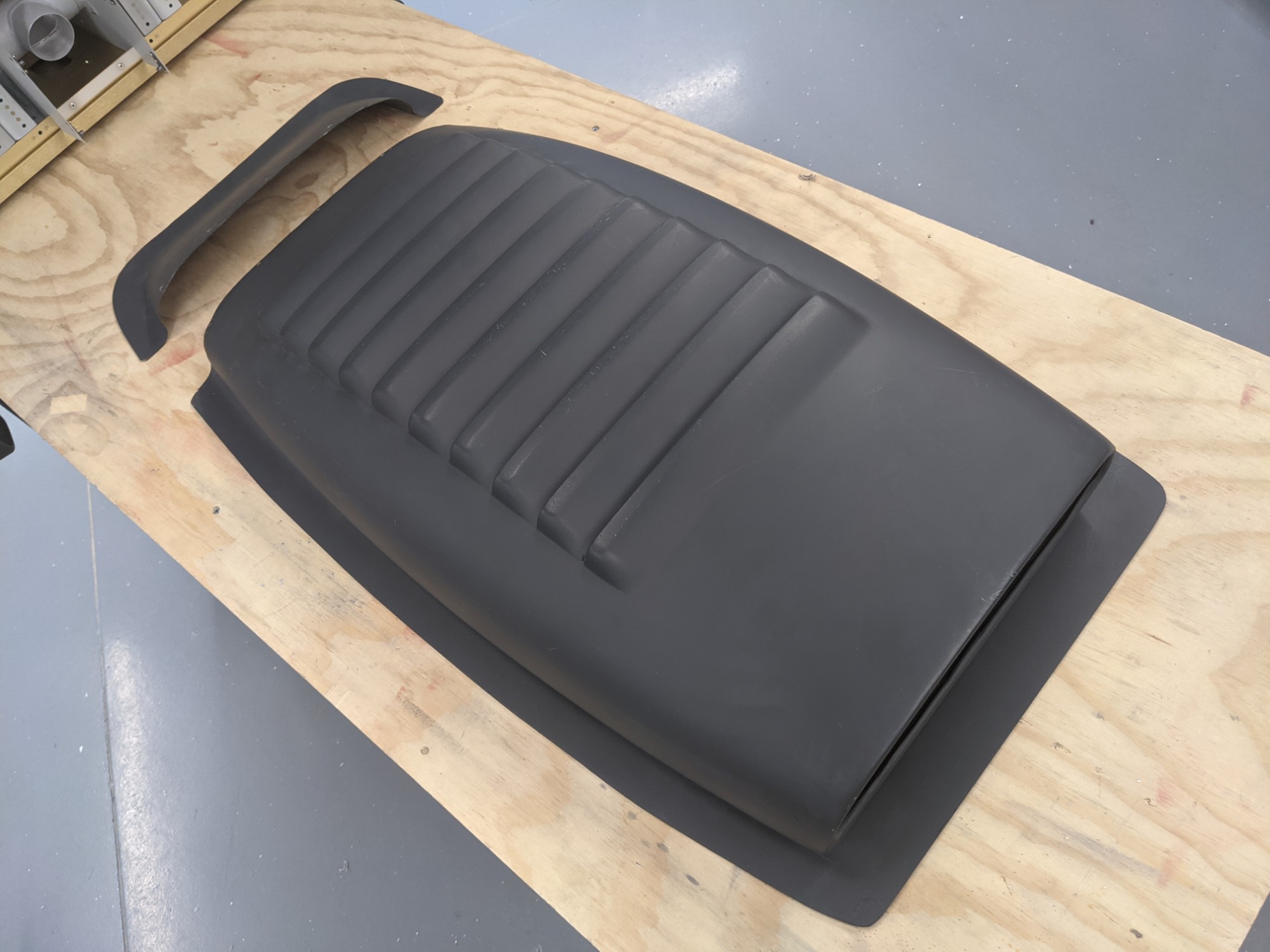 I unbolted the aft fuselage from the forward fuselage (I deliberately hadn't riveted these together yet) and stood the aft fuselage up on a workbench. This made it very easy to access the bottom skin for aligning the scoop.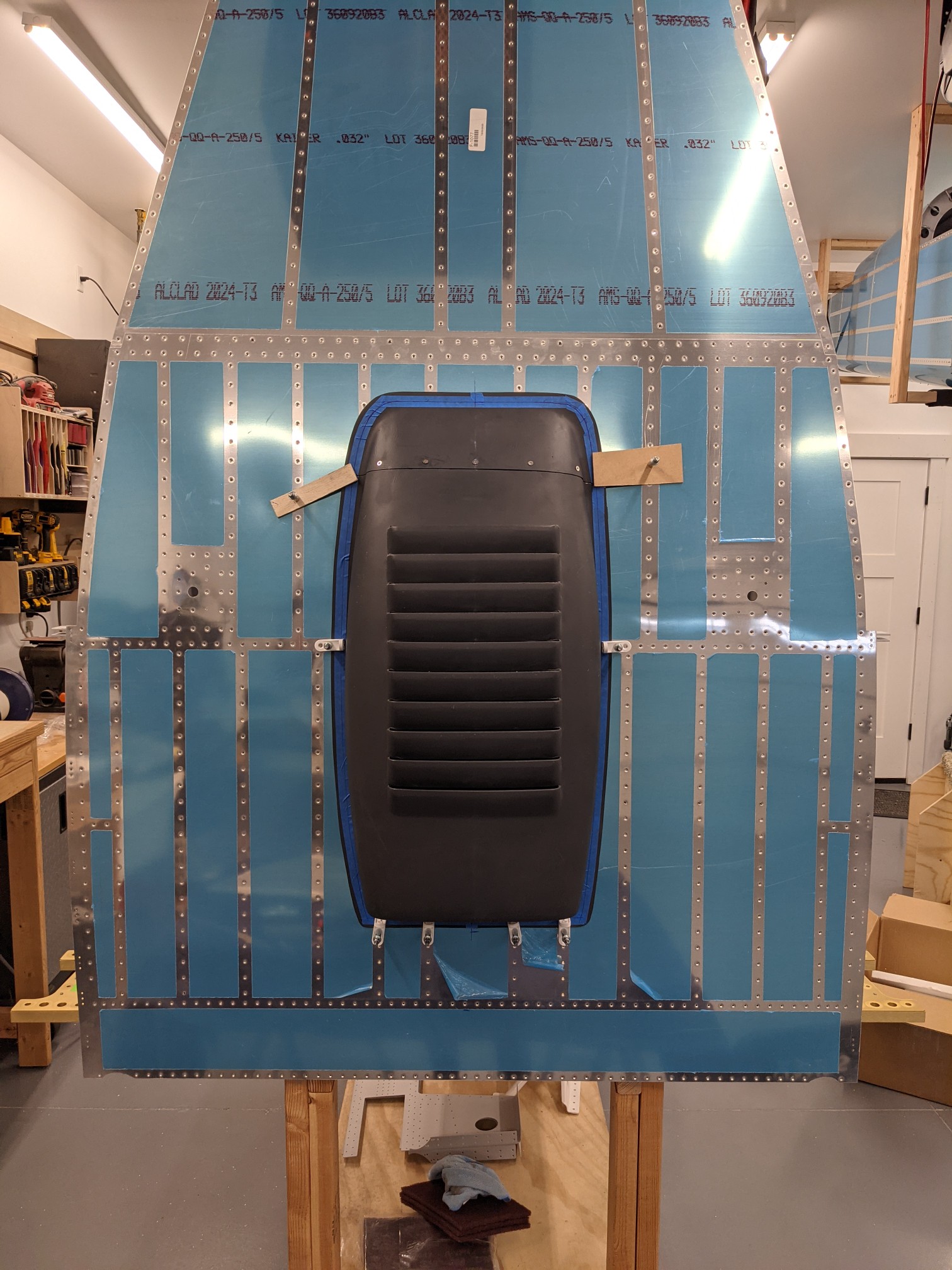 I marked the centerline and aft position on the bottom skin and marked the centerline on the scoop. In the initial alignment I noticed that the bottom flange wasn't trimmed symmetrically so I removed the scoop and used a paper template to trim both sides of the flange to match.
I then applied tape to the flange and scribed a line 5/8″ from the edge.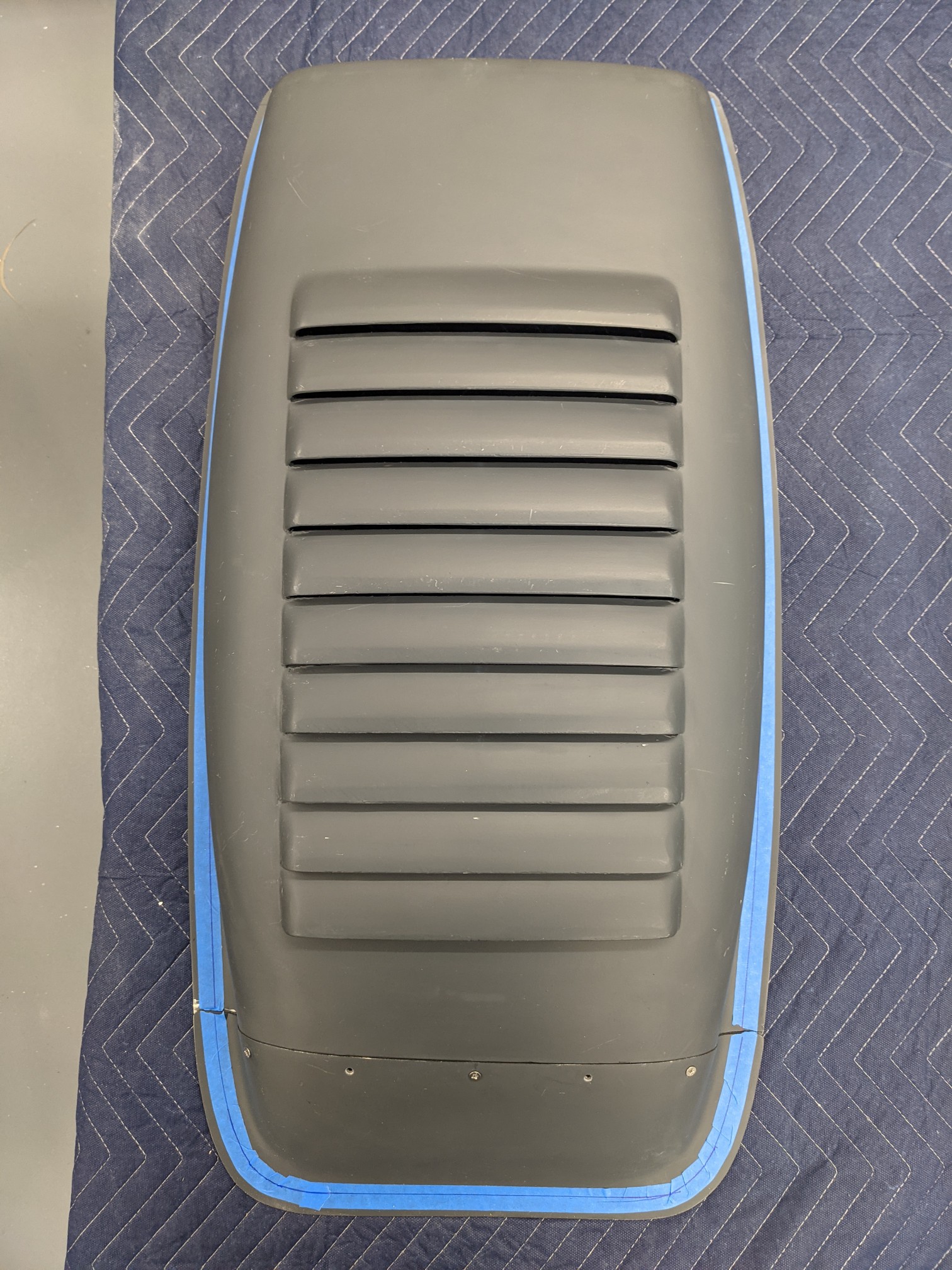 I used some plastic clips and clecos to hold the scoop in place and I marked hole positions for nutplates.
After getting the holes laid out, I drilled through the flange into the bottom skin, double checking positions as I went.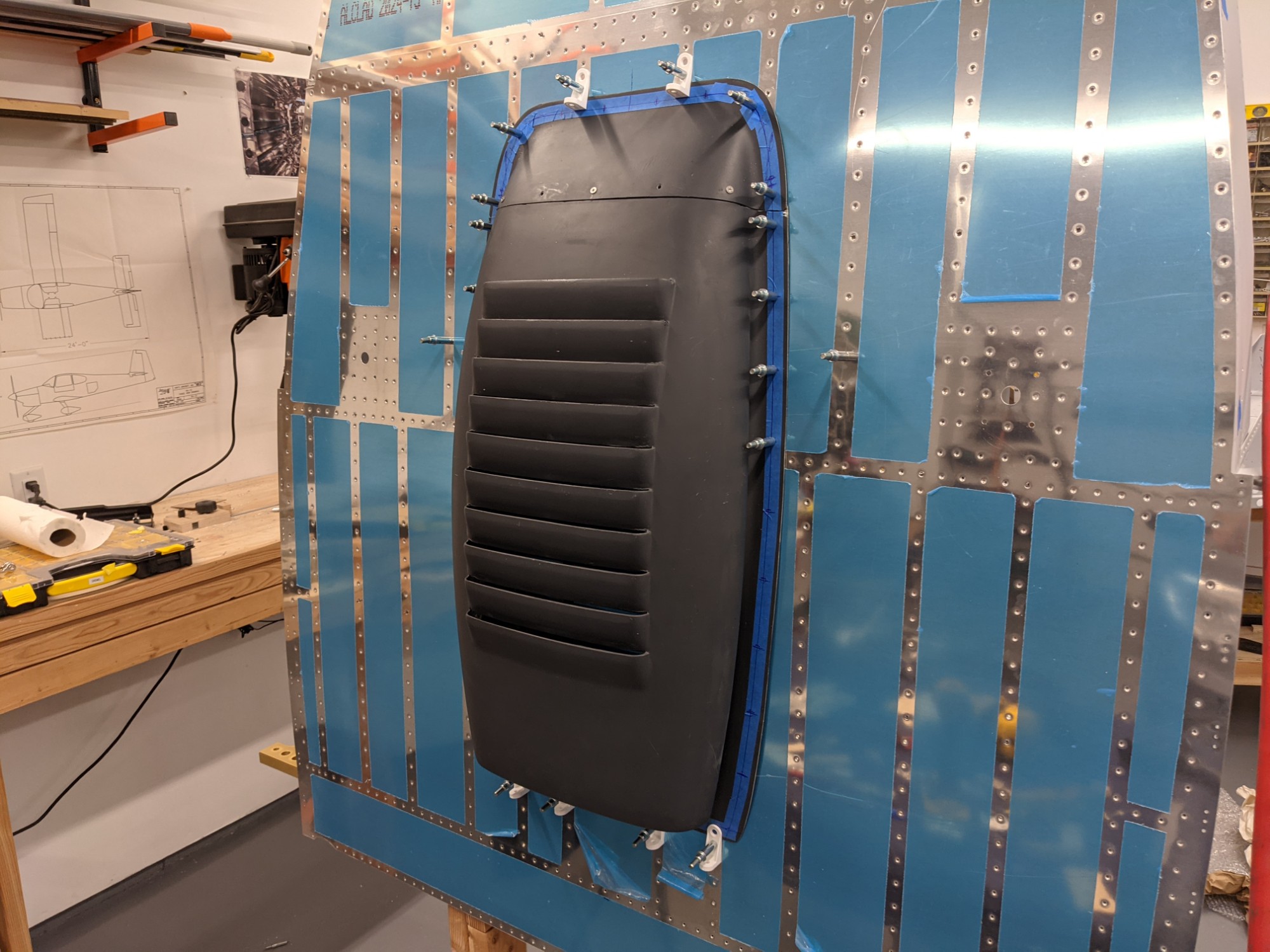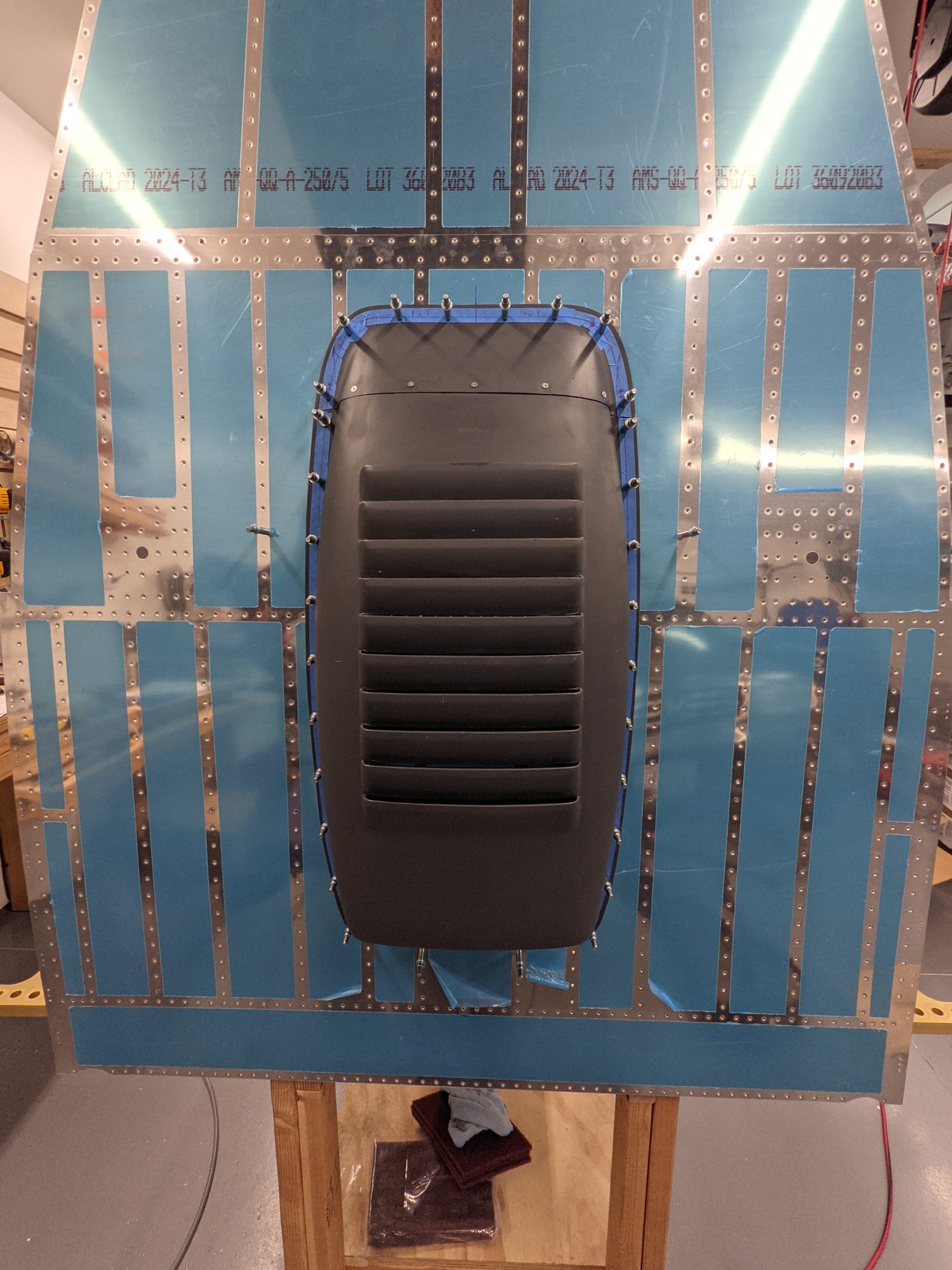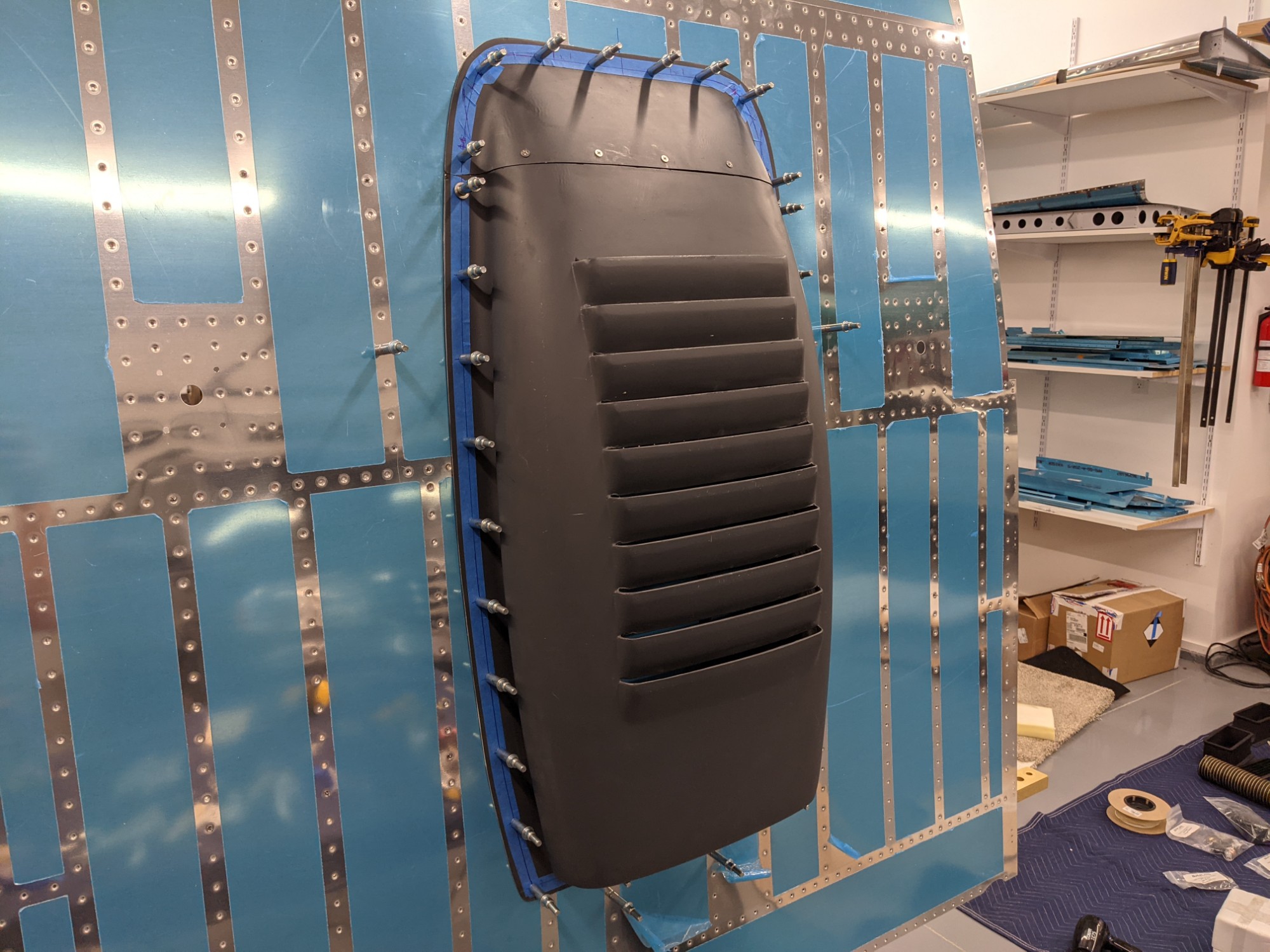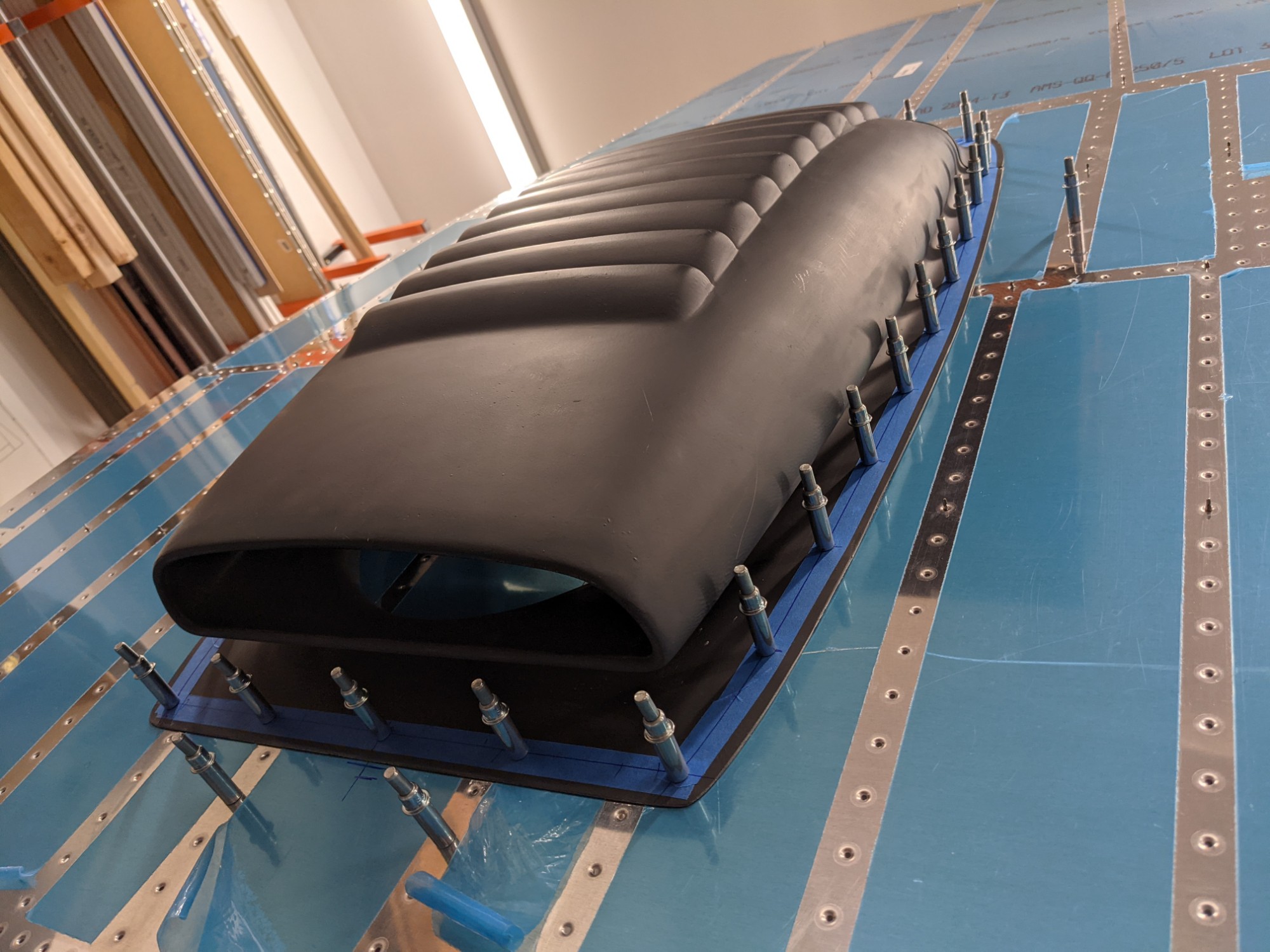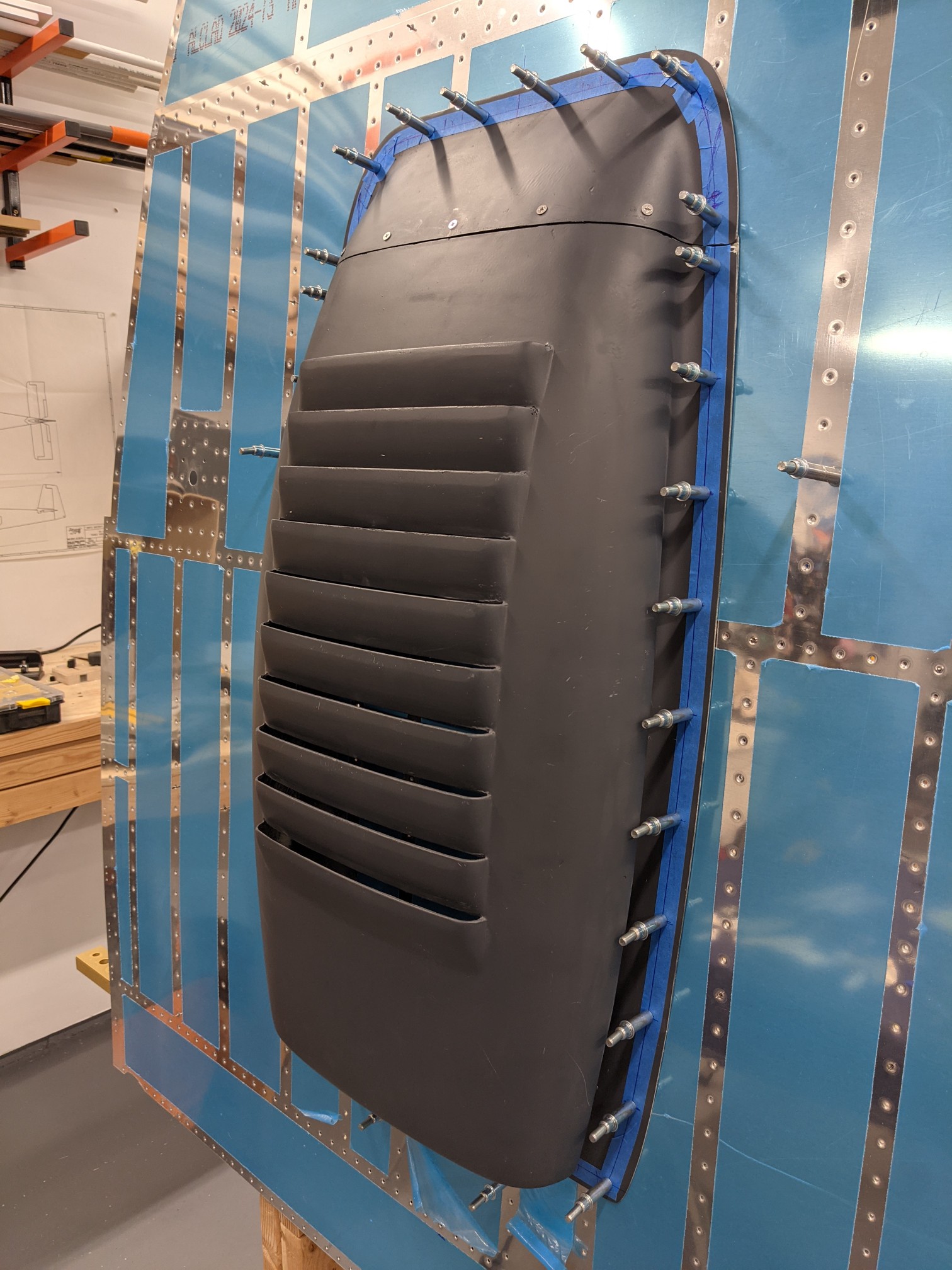 The scoop doesn't initially match the curve of the bottom skin but the clecos pulled everything into place nicely. I ran a hair dryer on the flange in some areas to make it sit better on the skin surface.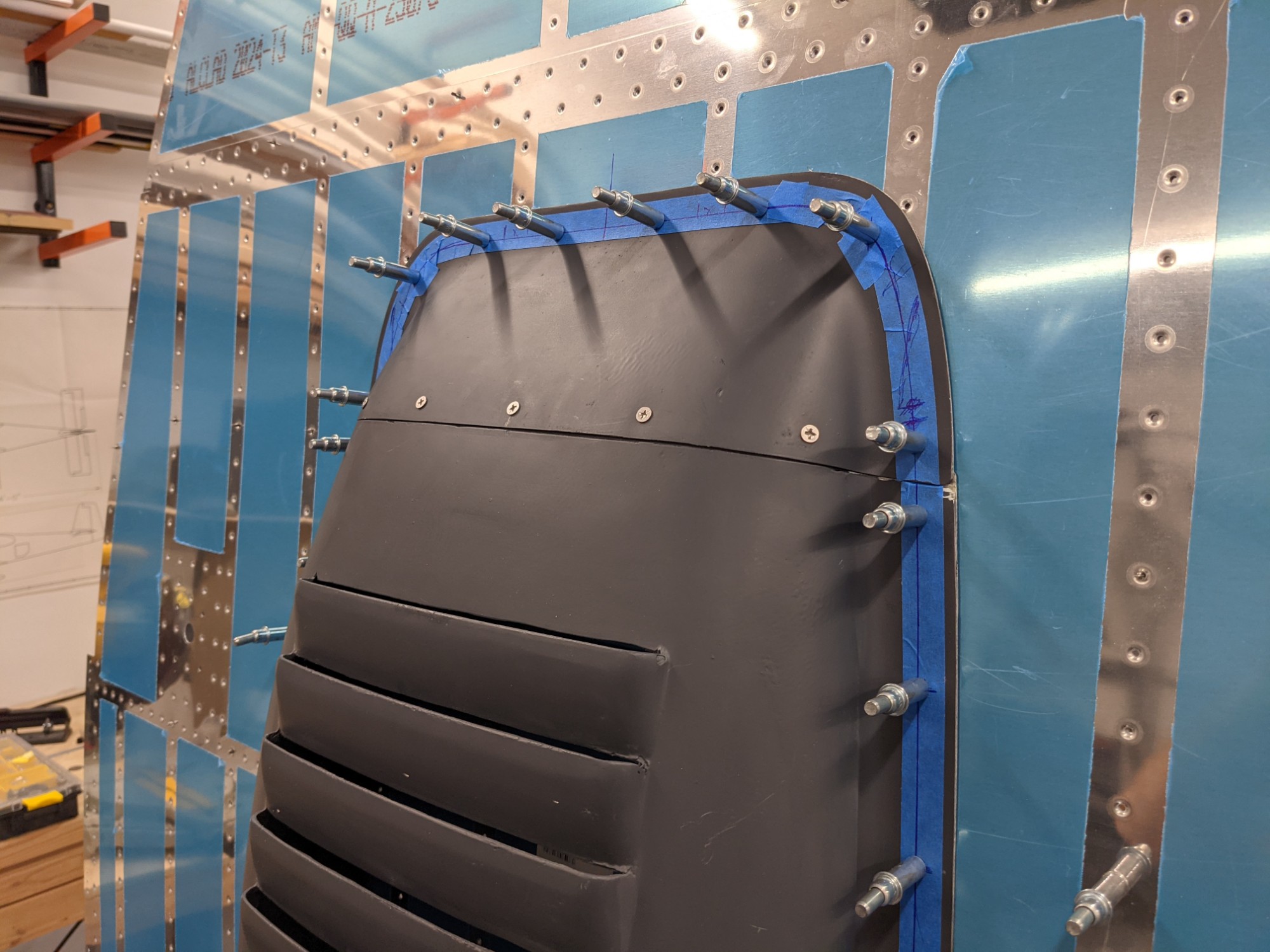 Here are a few pics of the hole positions on the inside that might be useful to someone else for planning purposes.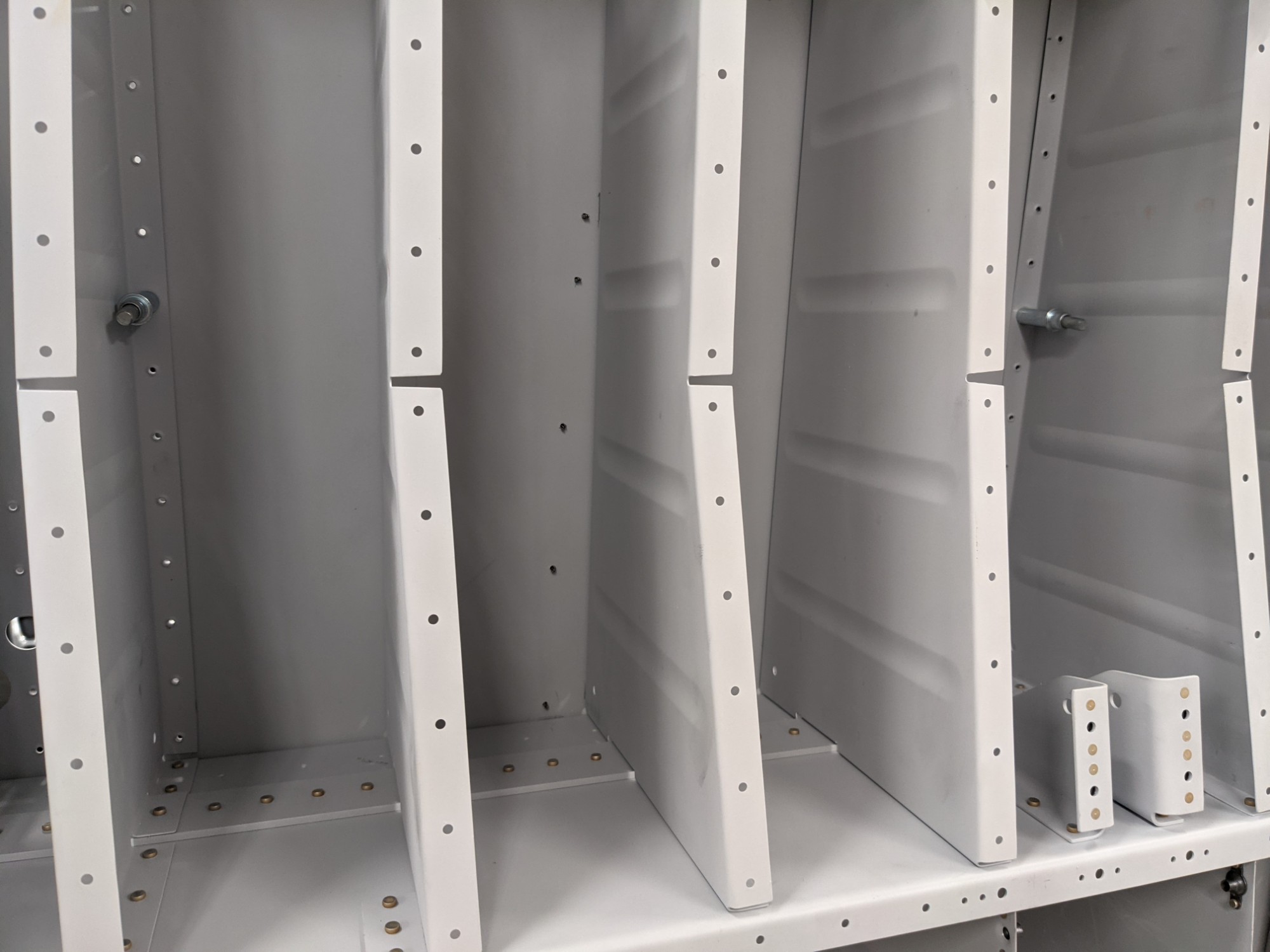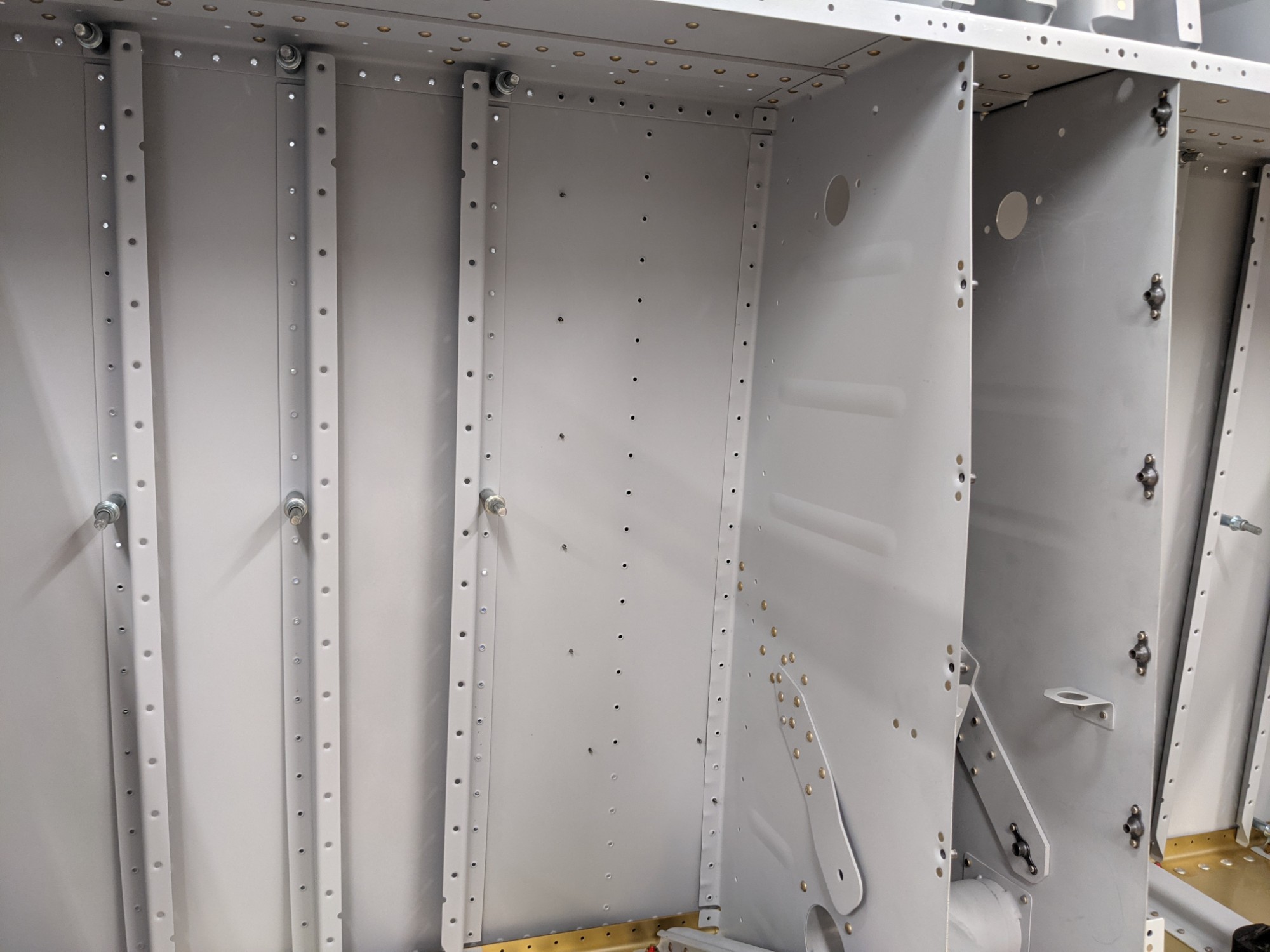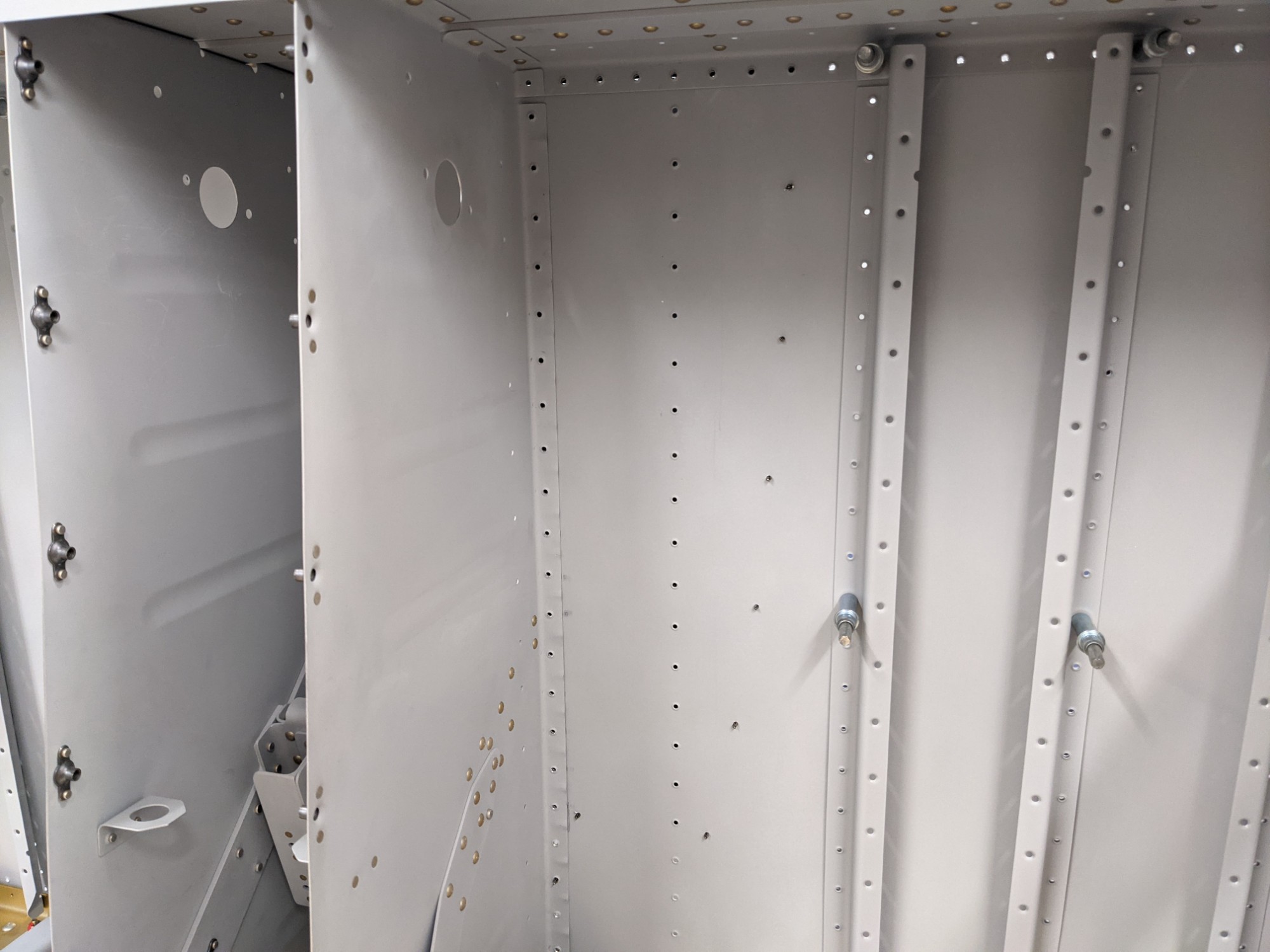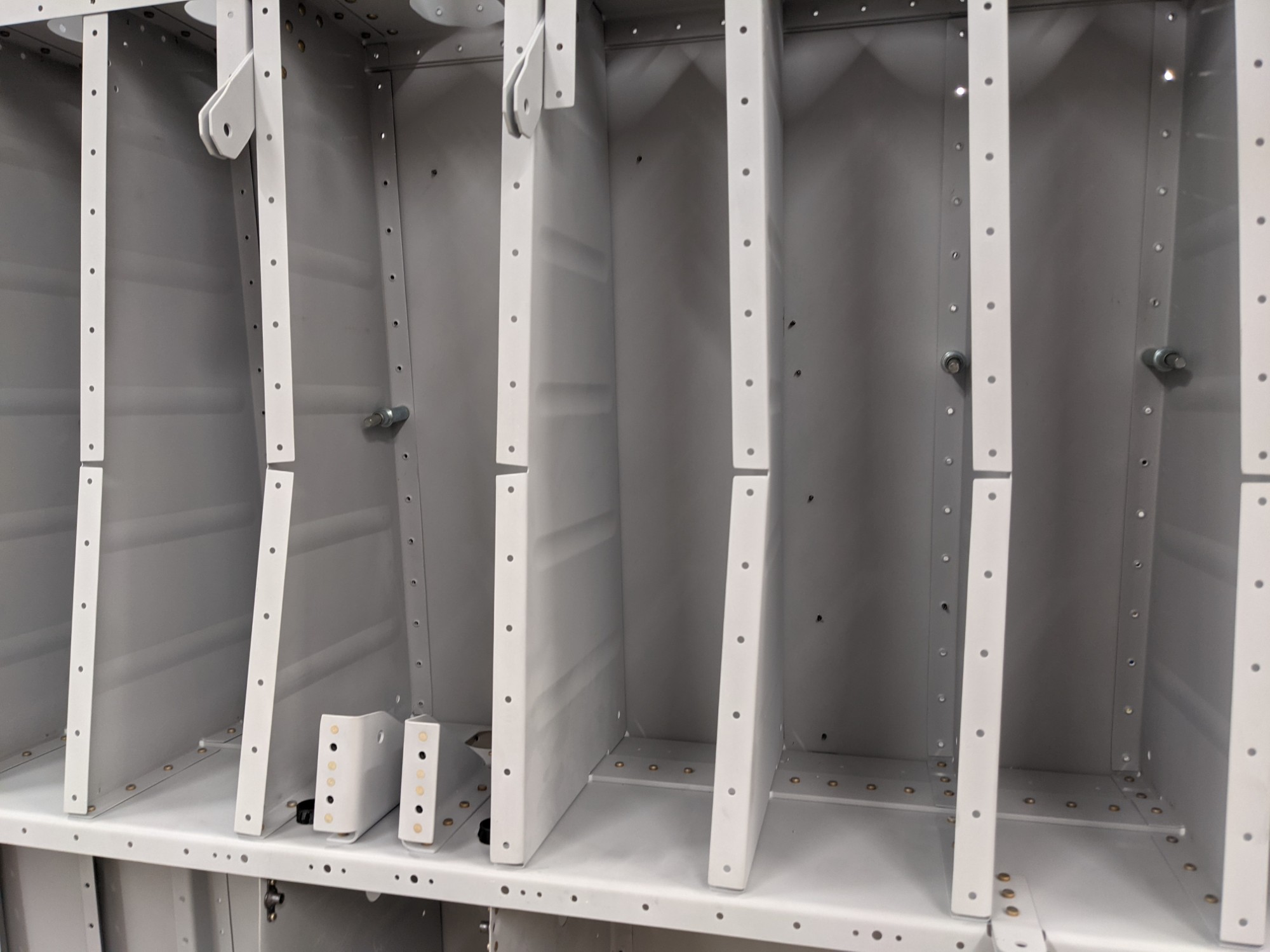 The scoop looks great and I'm happy with the alignment and fit.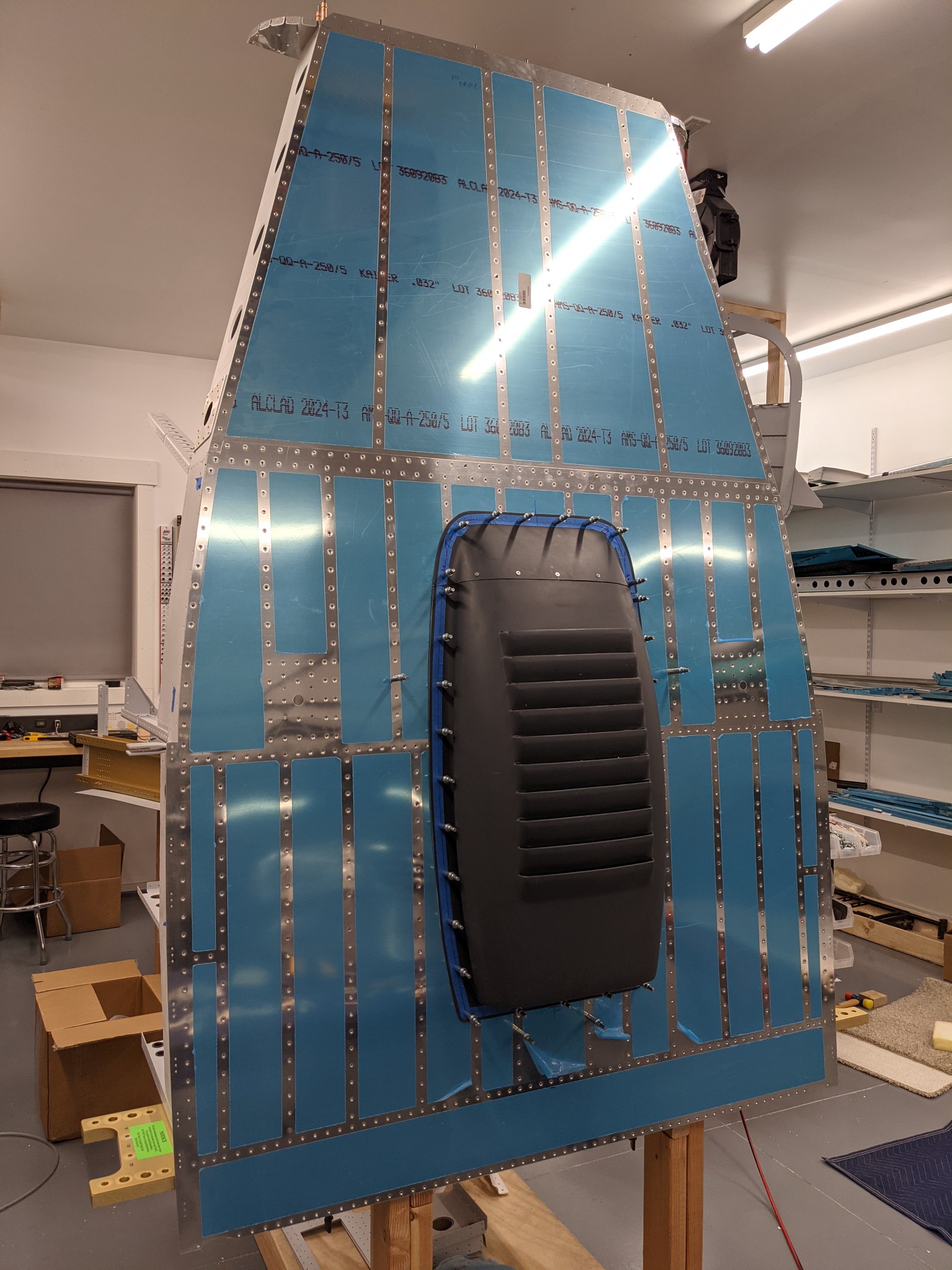 My next task is to drill the holes in the bottom skin for the condenser plumbing but I'll continue that in the next work session.