I'm adding return fuel lines for electronic ignition (SDS EFI) so I decided to drill the extra holes before deburring the side skins.
I'm using hoses from Aircraft Speciality Flightlines. I purchased fuel fittings from TCW that make it easy to use the existing 1″ holes with AN bulkhead fittings for the supply lines.
I drilled the additional 7/16″ holes for the AN bulkhead elbows that will be used for the supply lines (per the installation guide from Aircraft Specialty).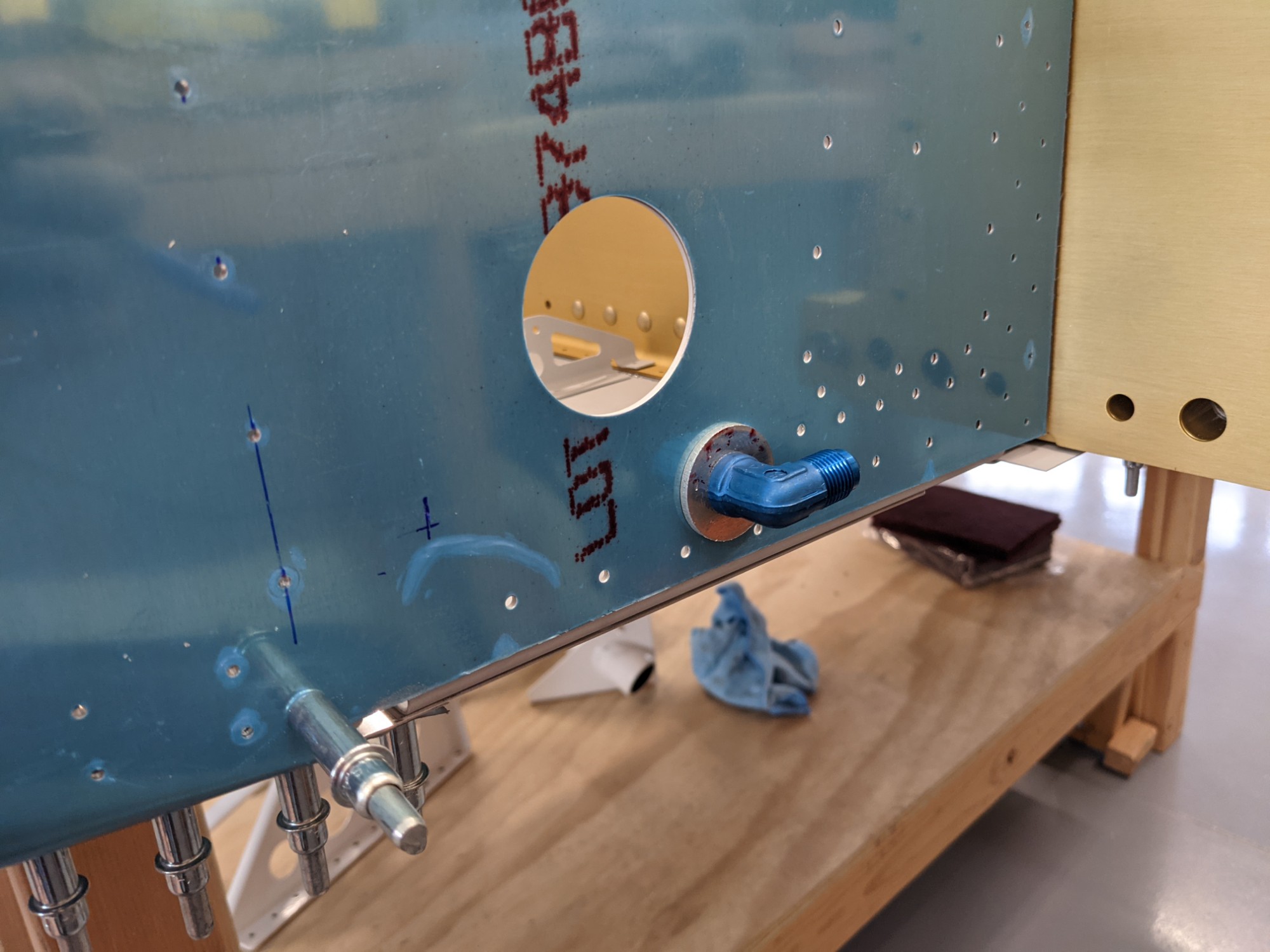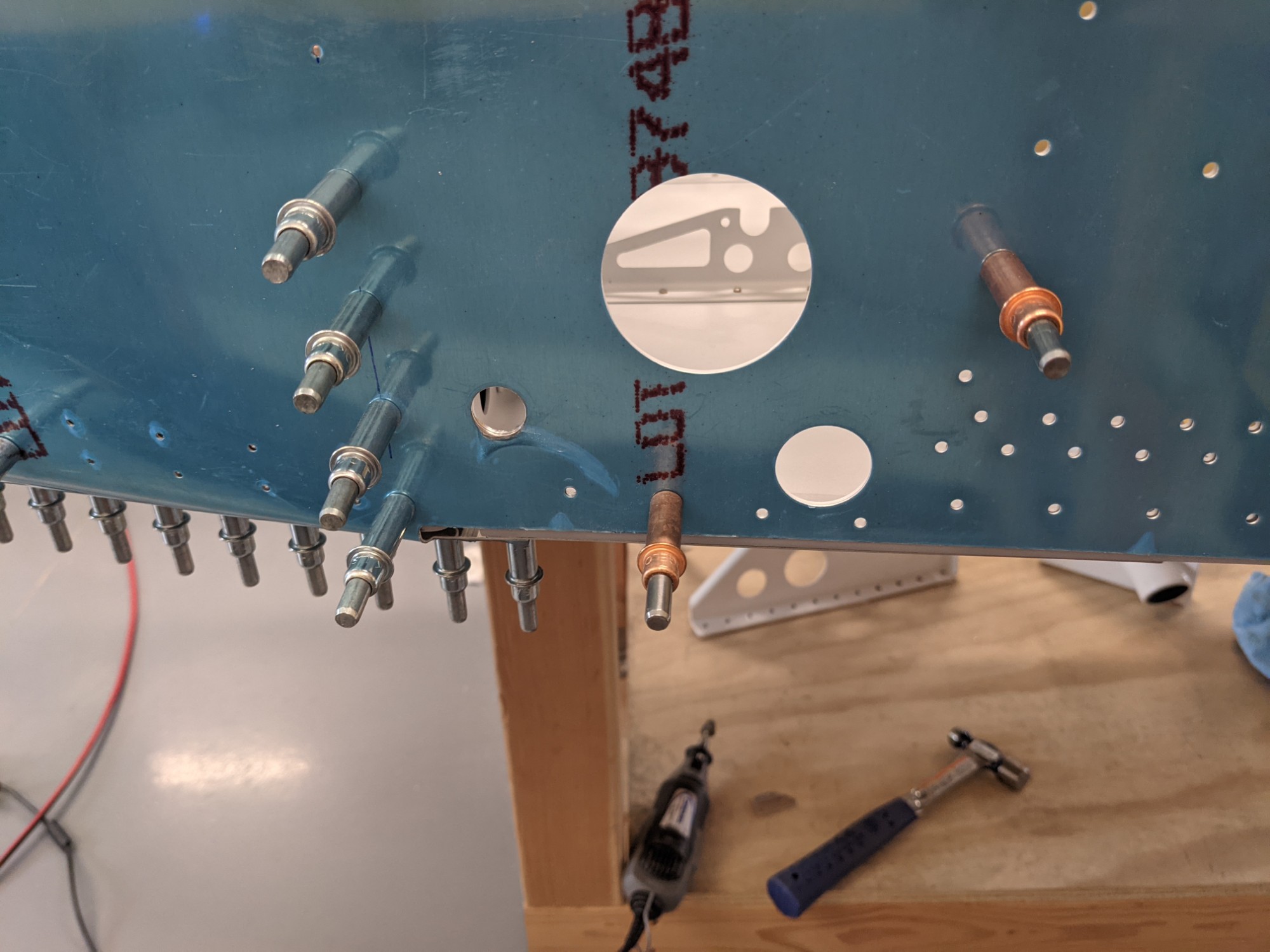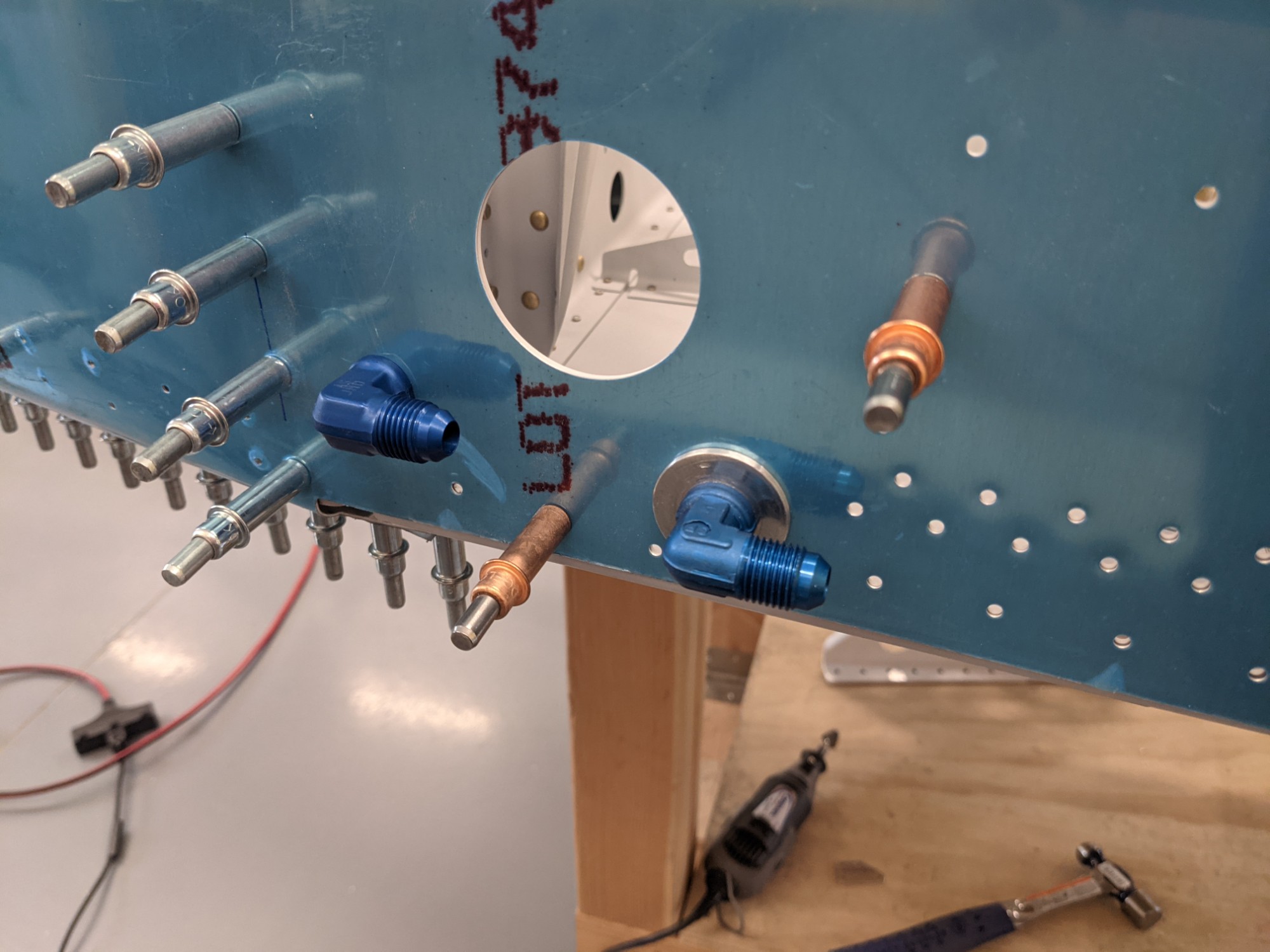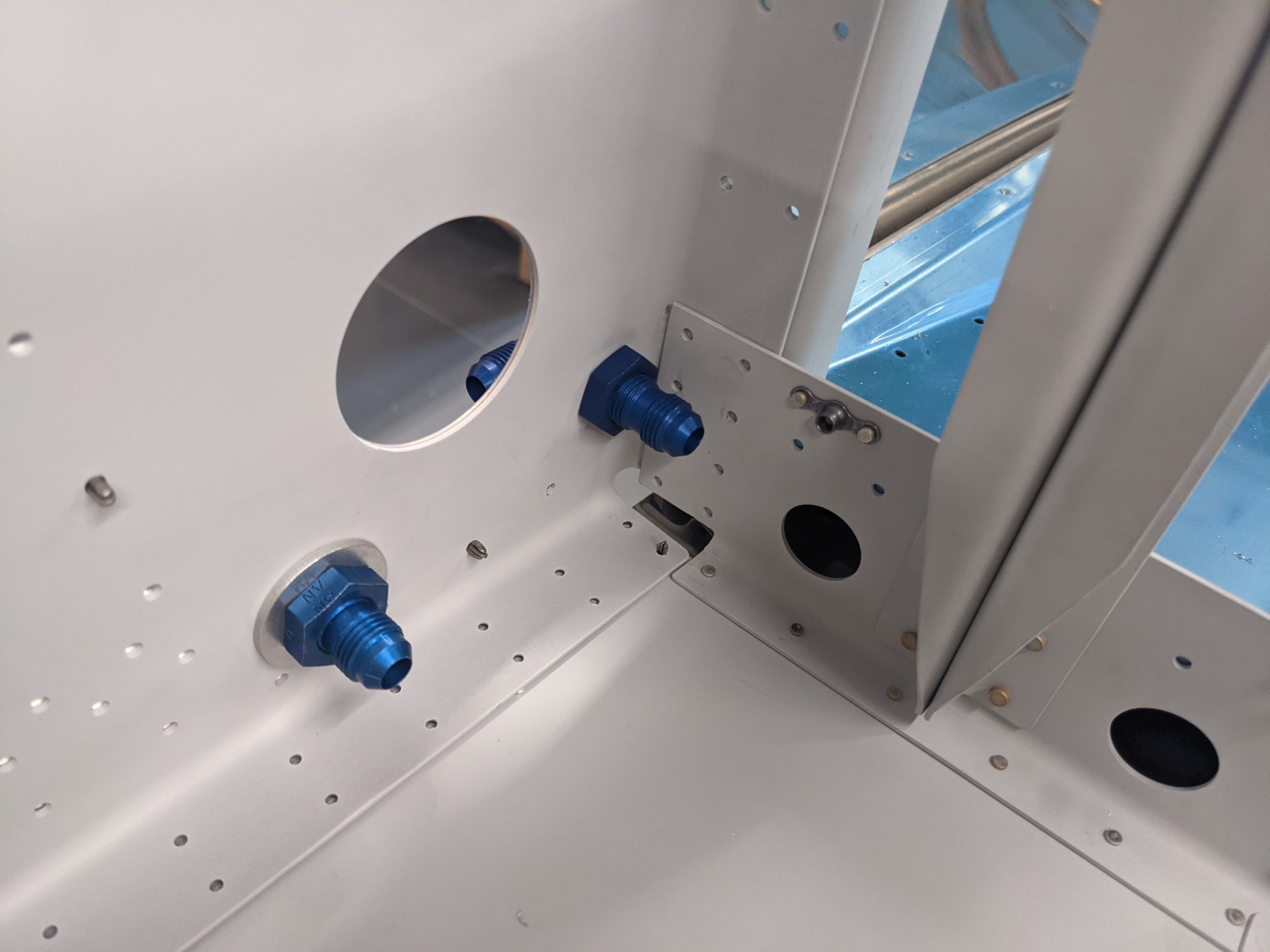 I then removed the skins and removed the vinyl along the rivet lines.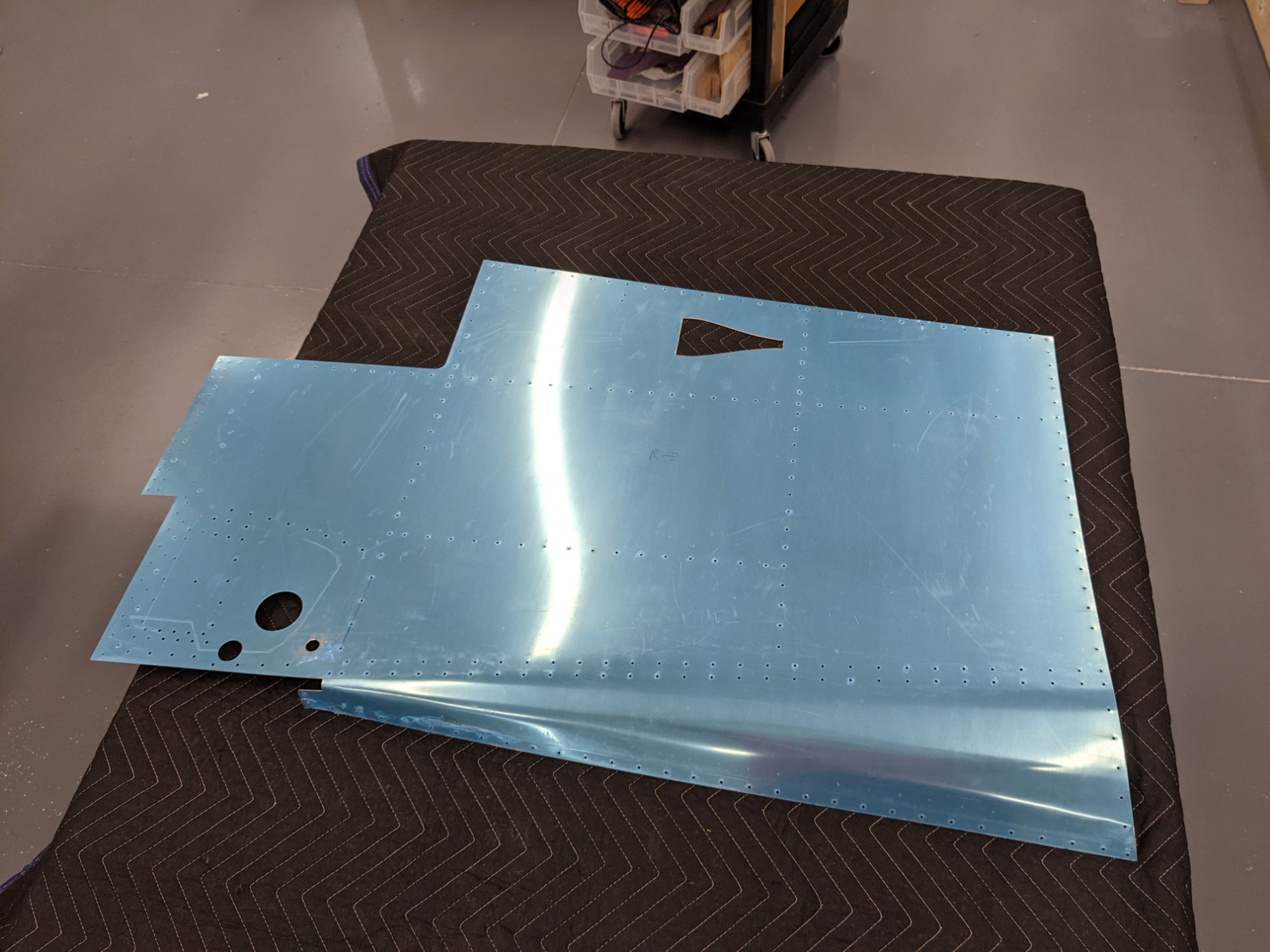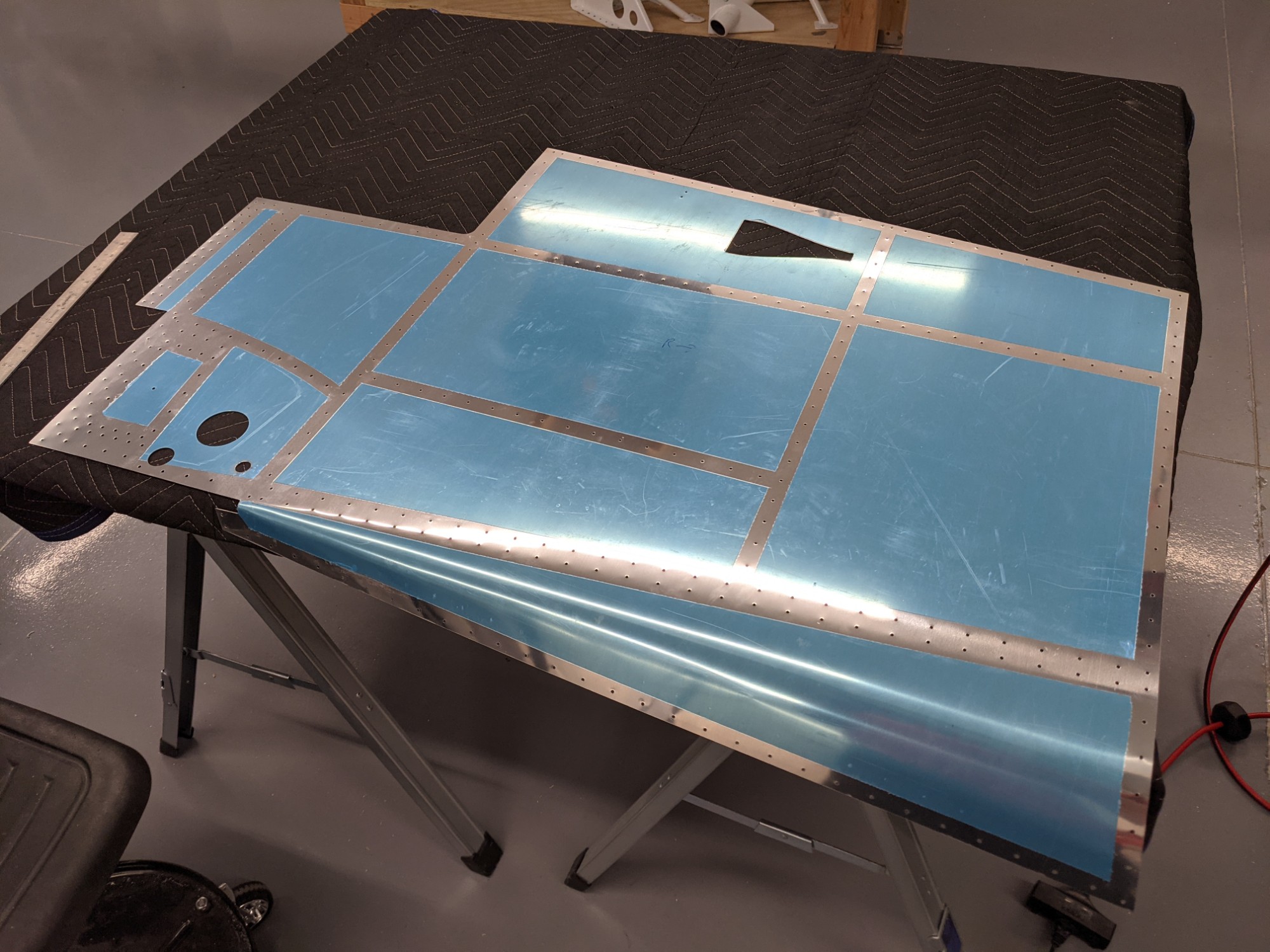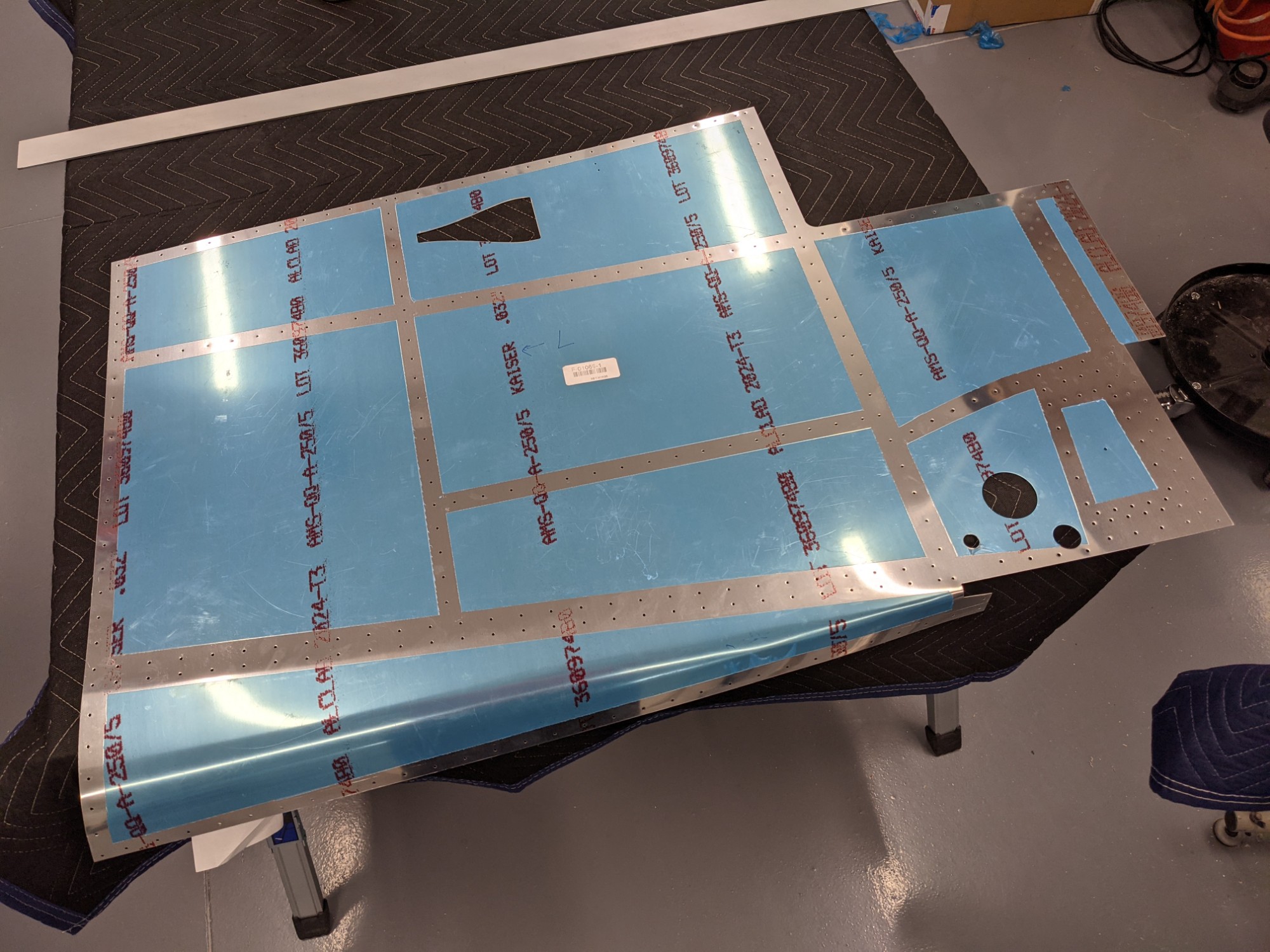 I then started deburring the holes and edges.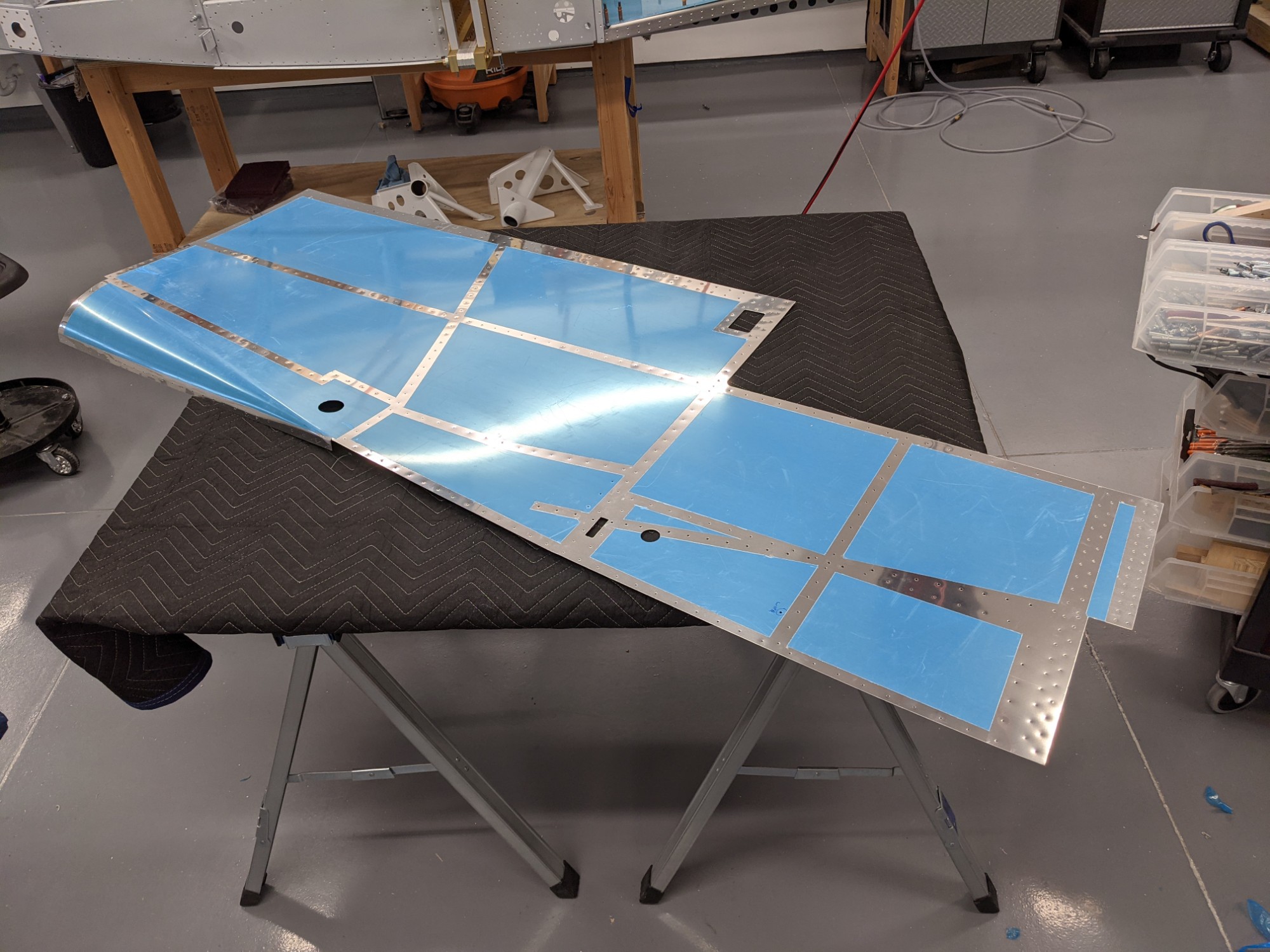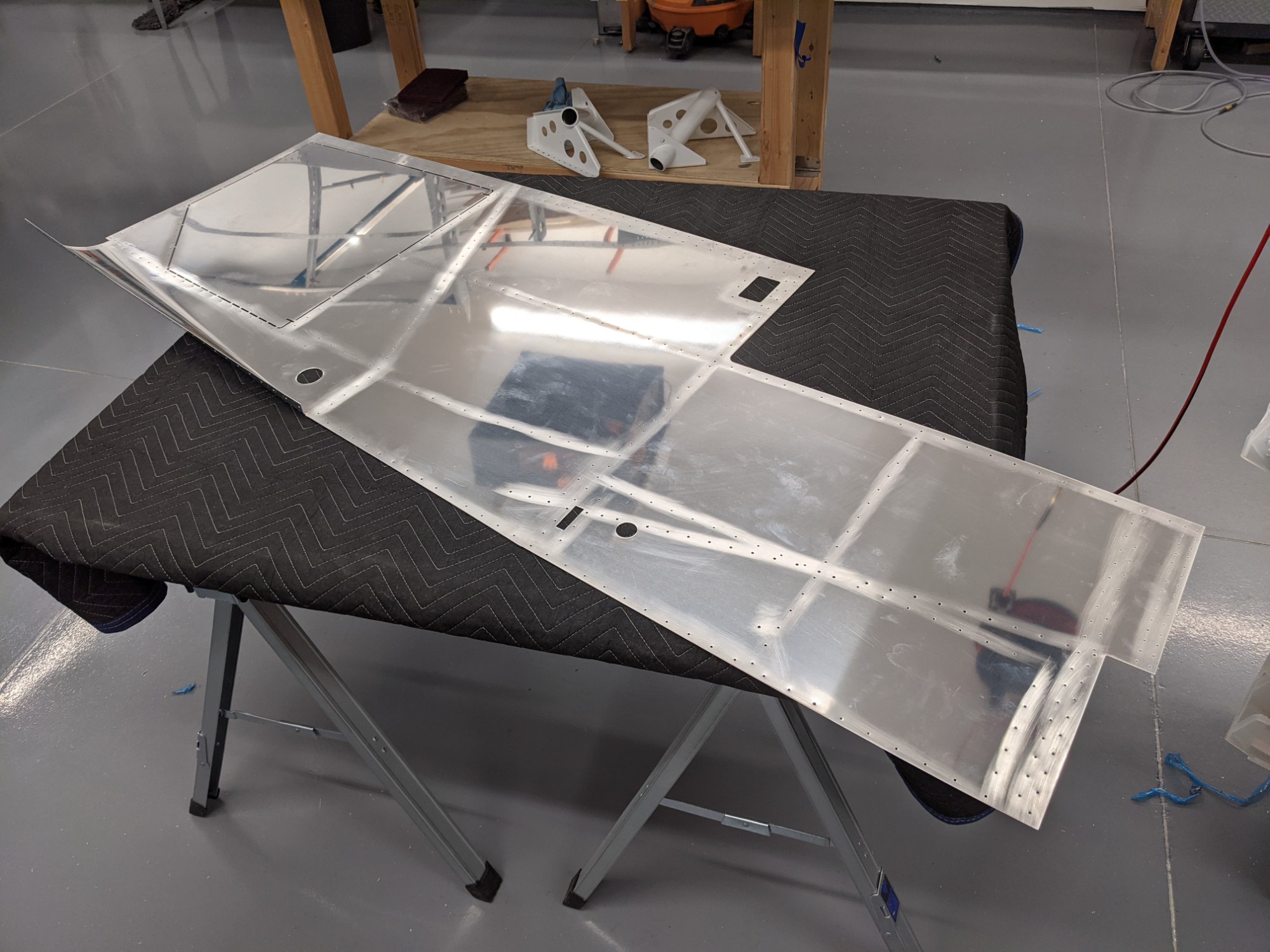 Two skins done, two skins to go.