I had left the drilling of the longeron rudder pedal attach holes until I could take the longerons out and use the drill press.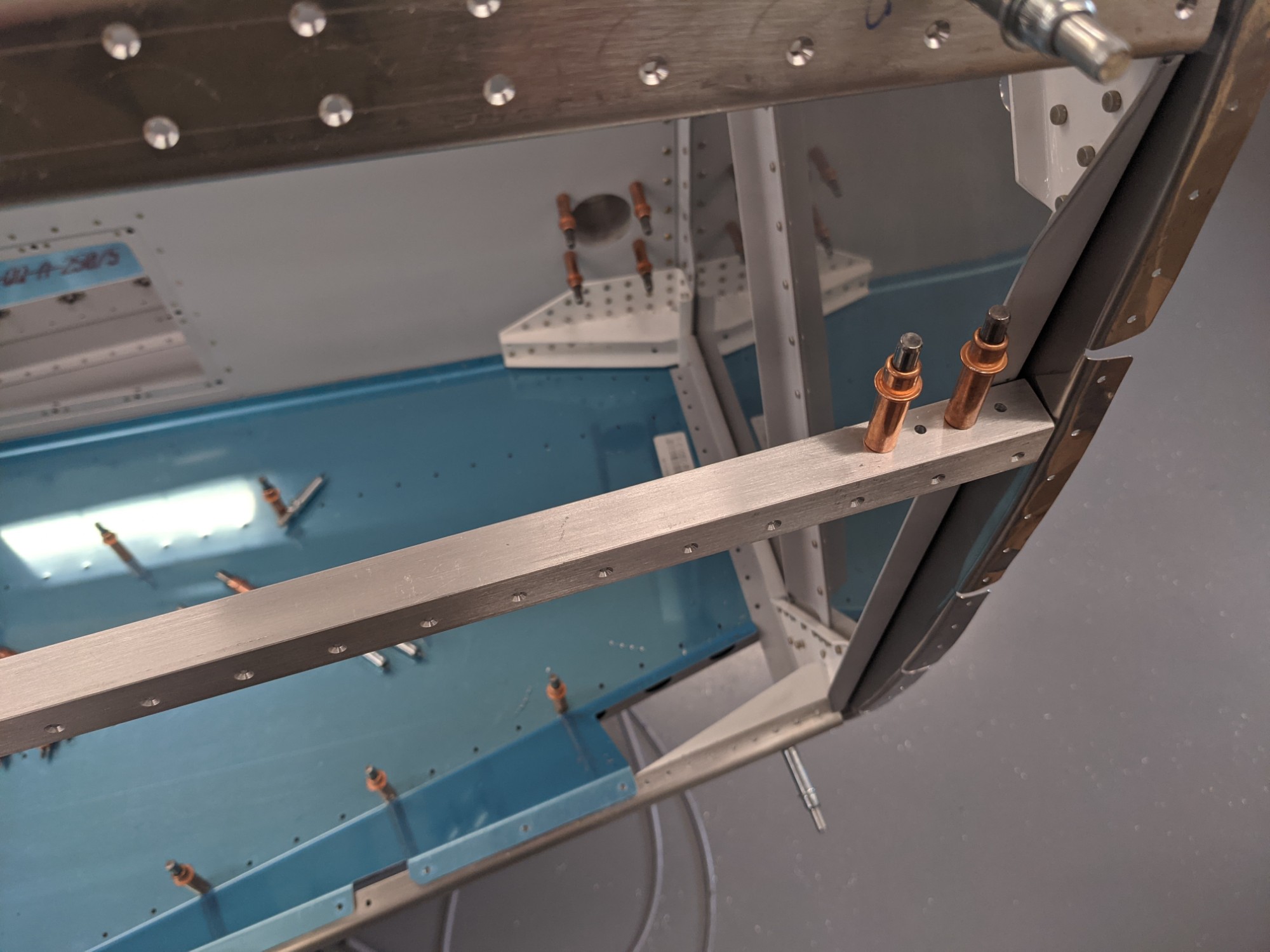 I drilled the holes with a #13 bit and reamed them to 3/16″ to keep the bolts a little more snug than a #12.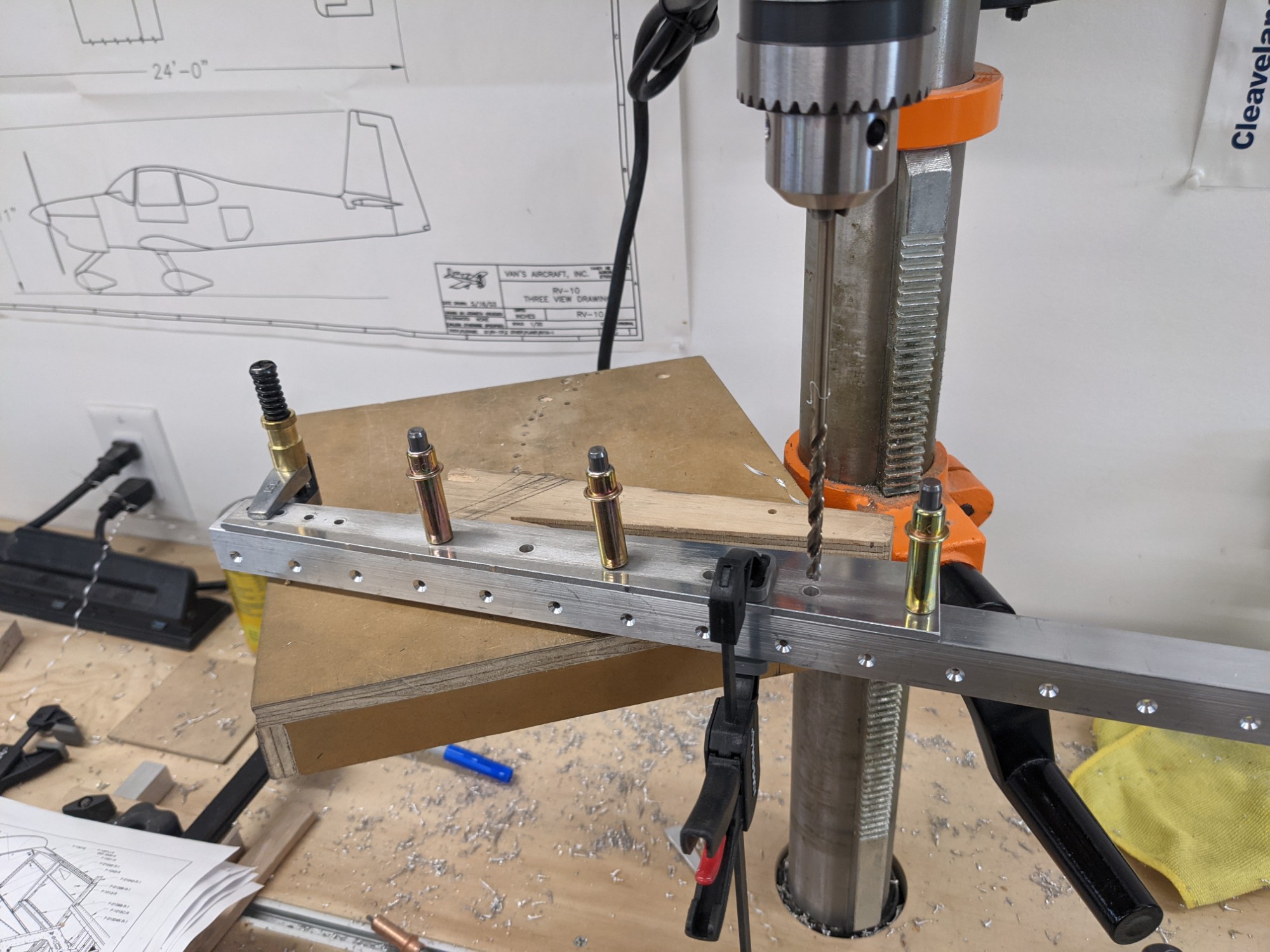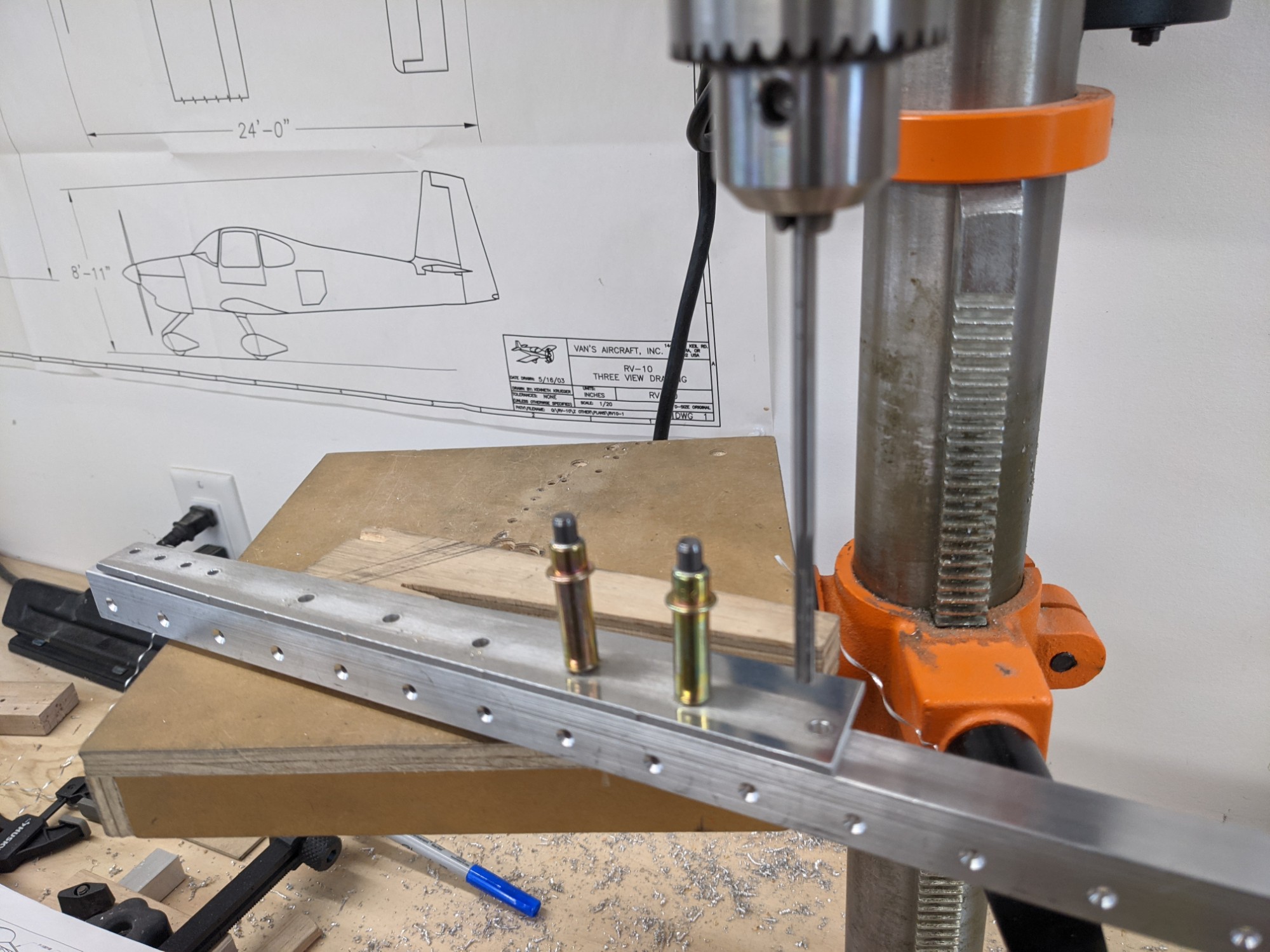 I then decided to unpack the Control Approach pedals to see how they would fit into the airplane. The quality is impressive! Paul from Control Approach dropped these off while we were at Oshkosh and I had only taken a quick look previously.
The assembly was trivially simple – 4 AN3 bolts to install. The linkage mechanism is quite clever and very sturdy. I had shipped my master cylinders to Paul and he had already installed them which also saved me some time.
Here are some photos for anyone that is interested in purchasing these.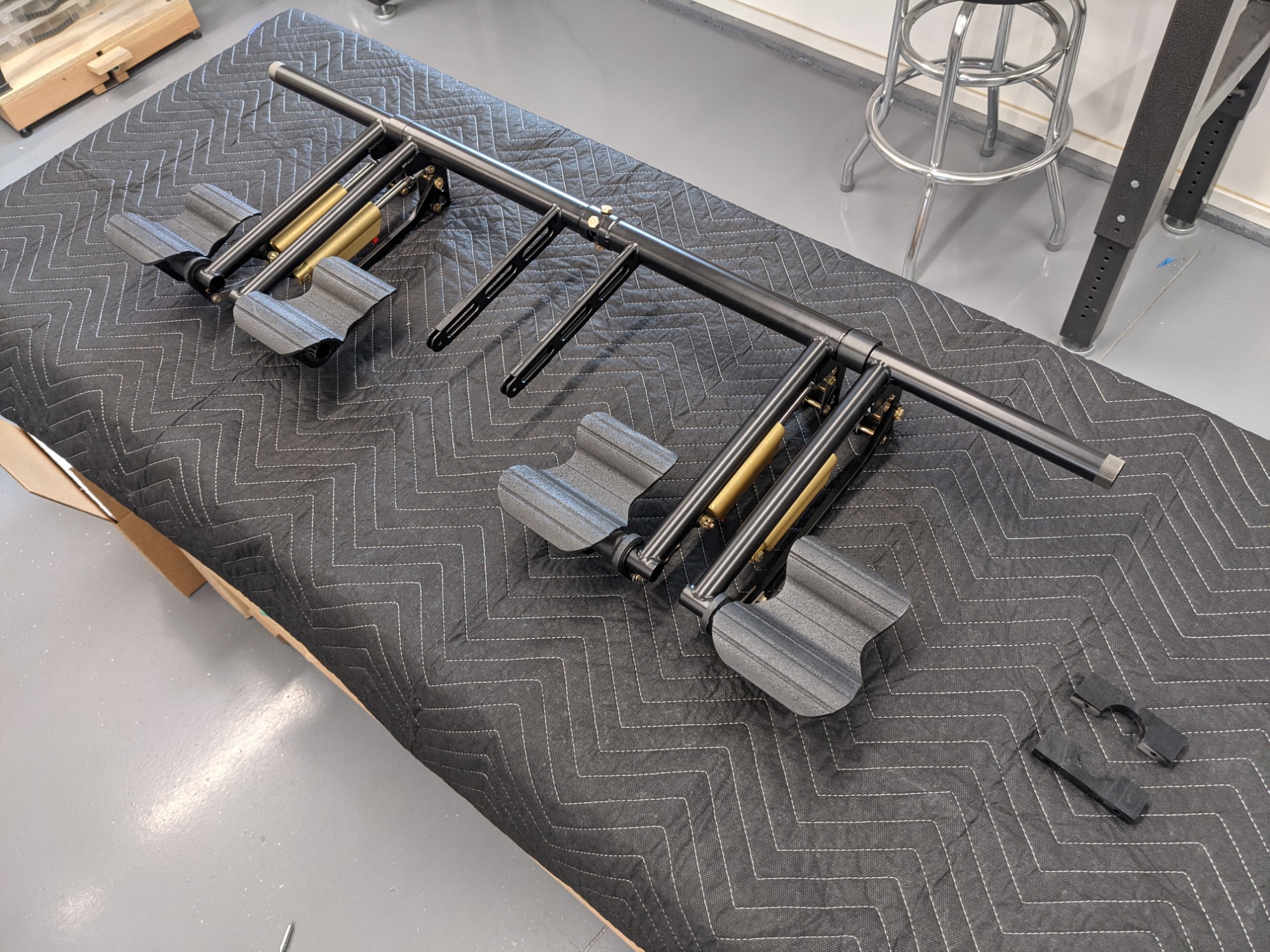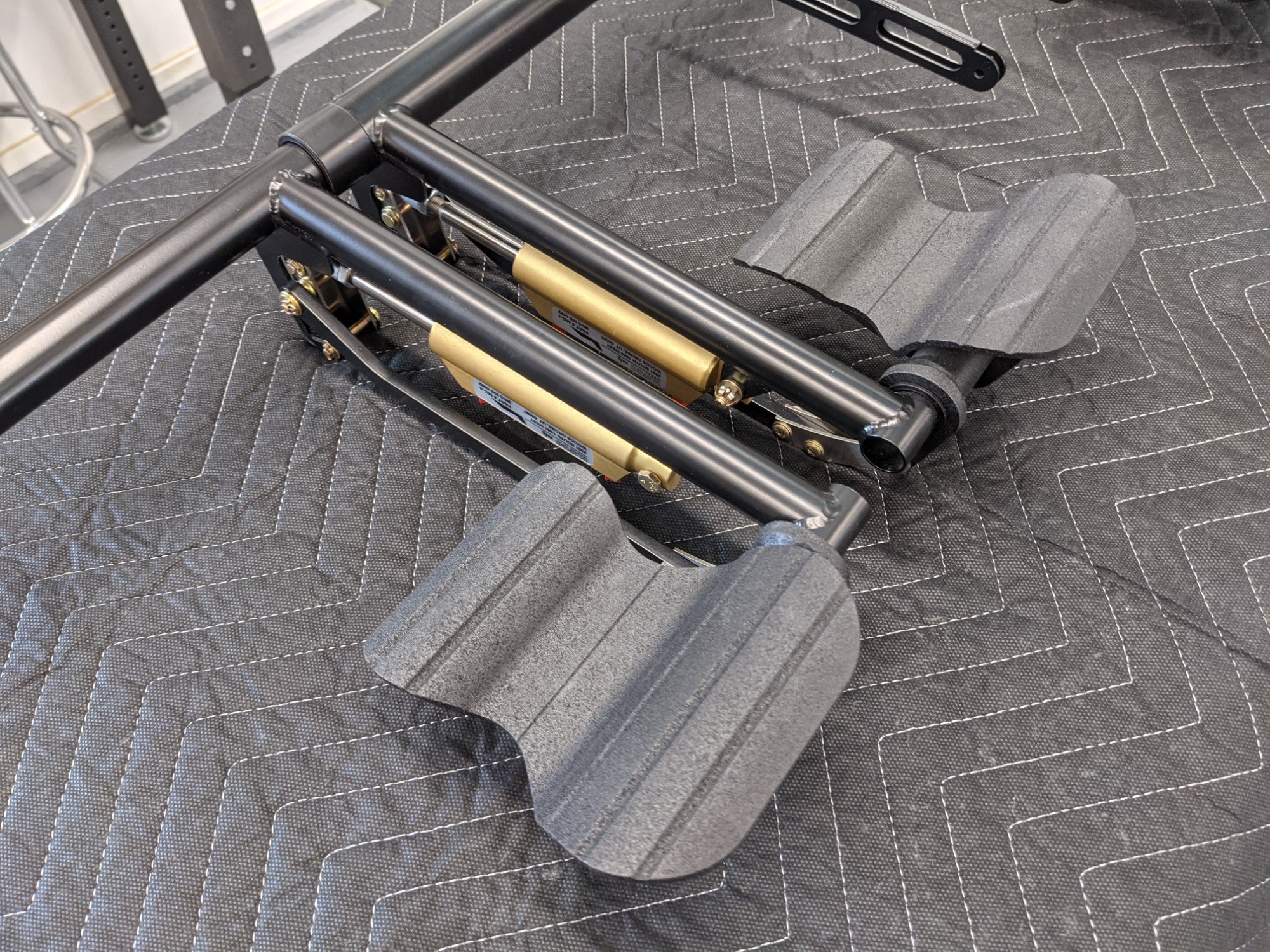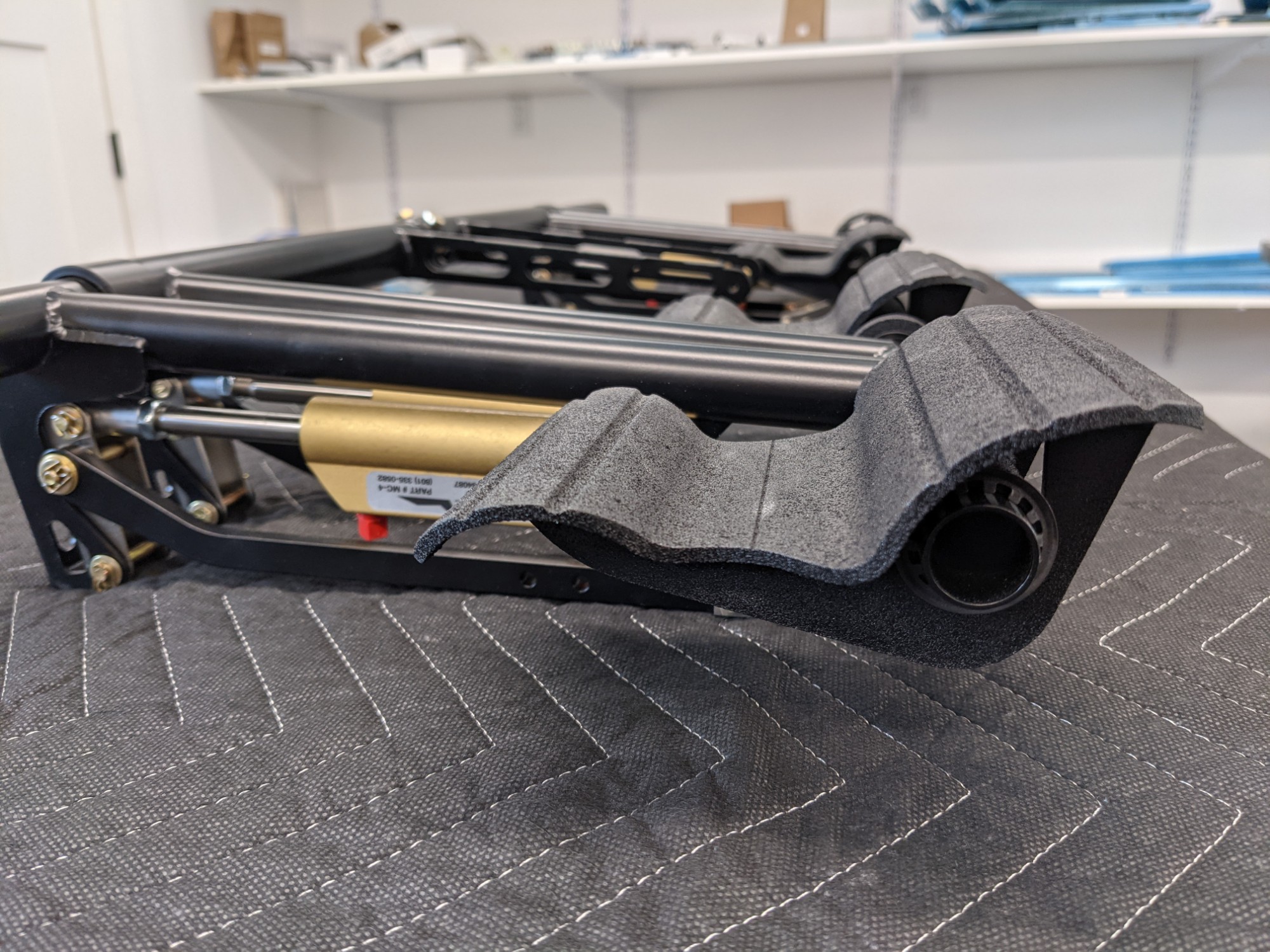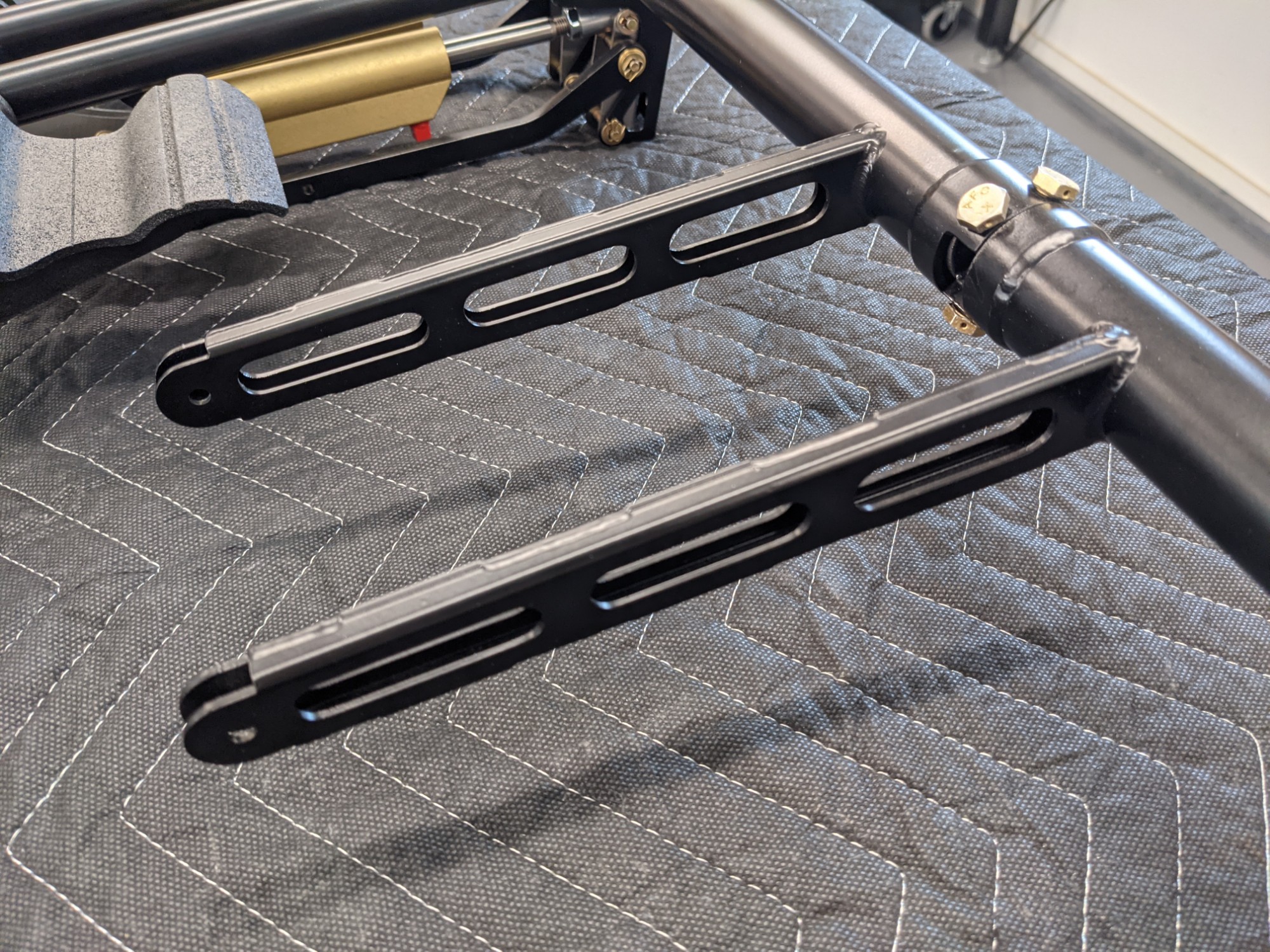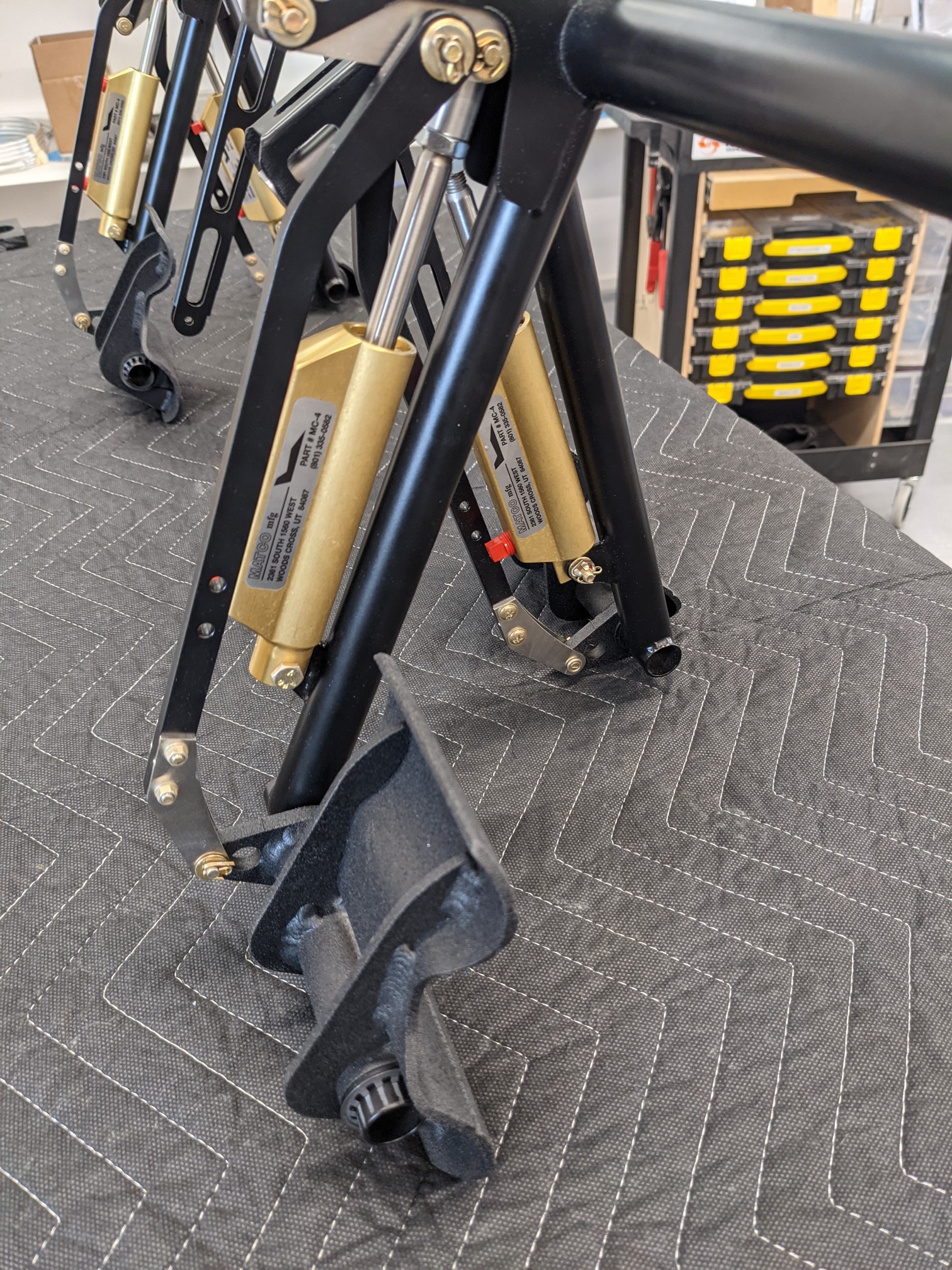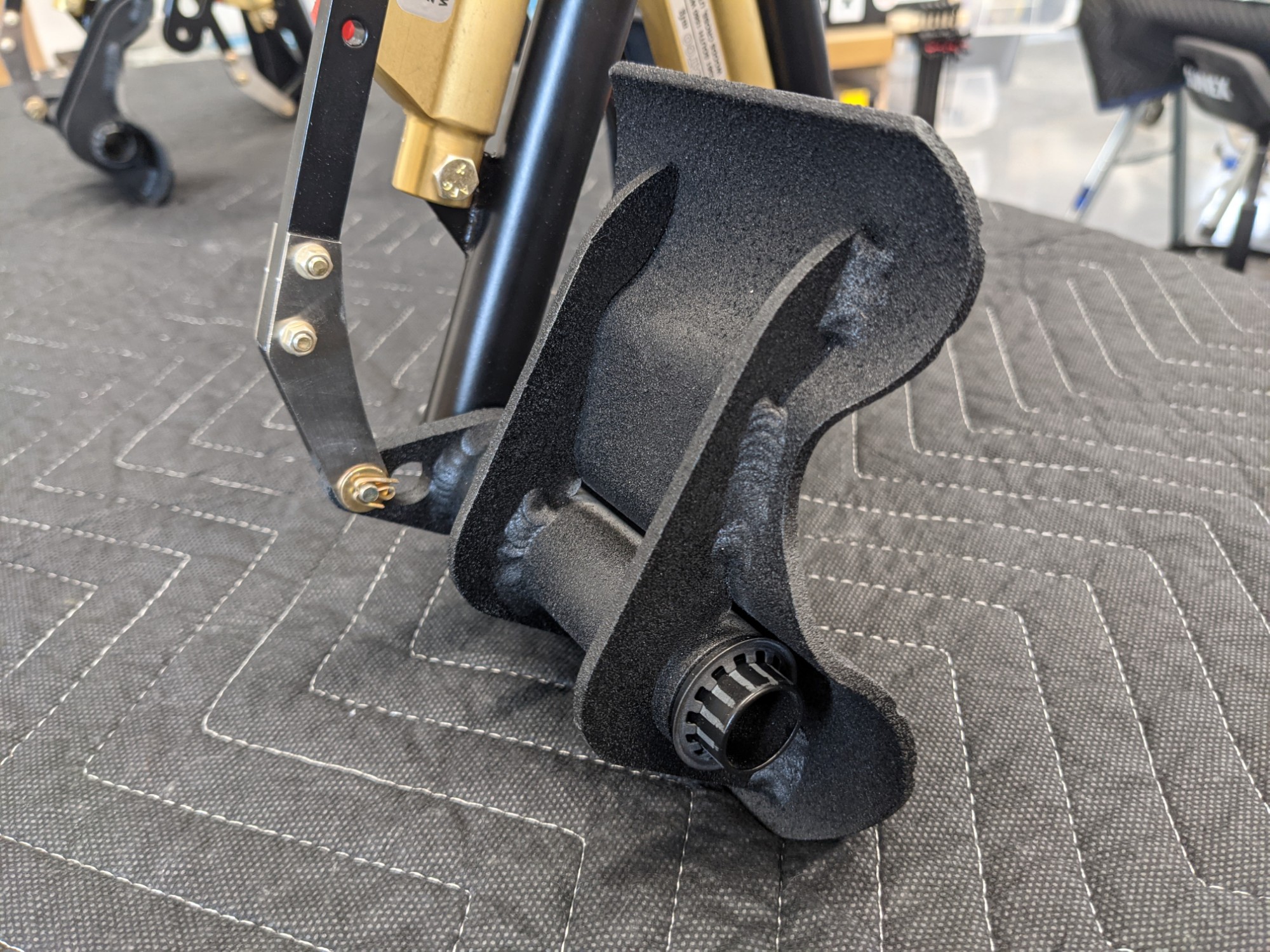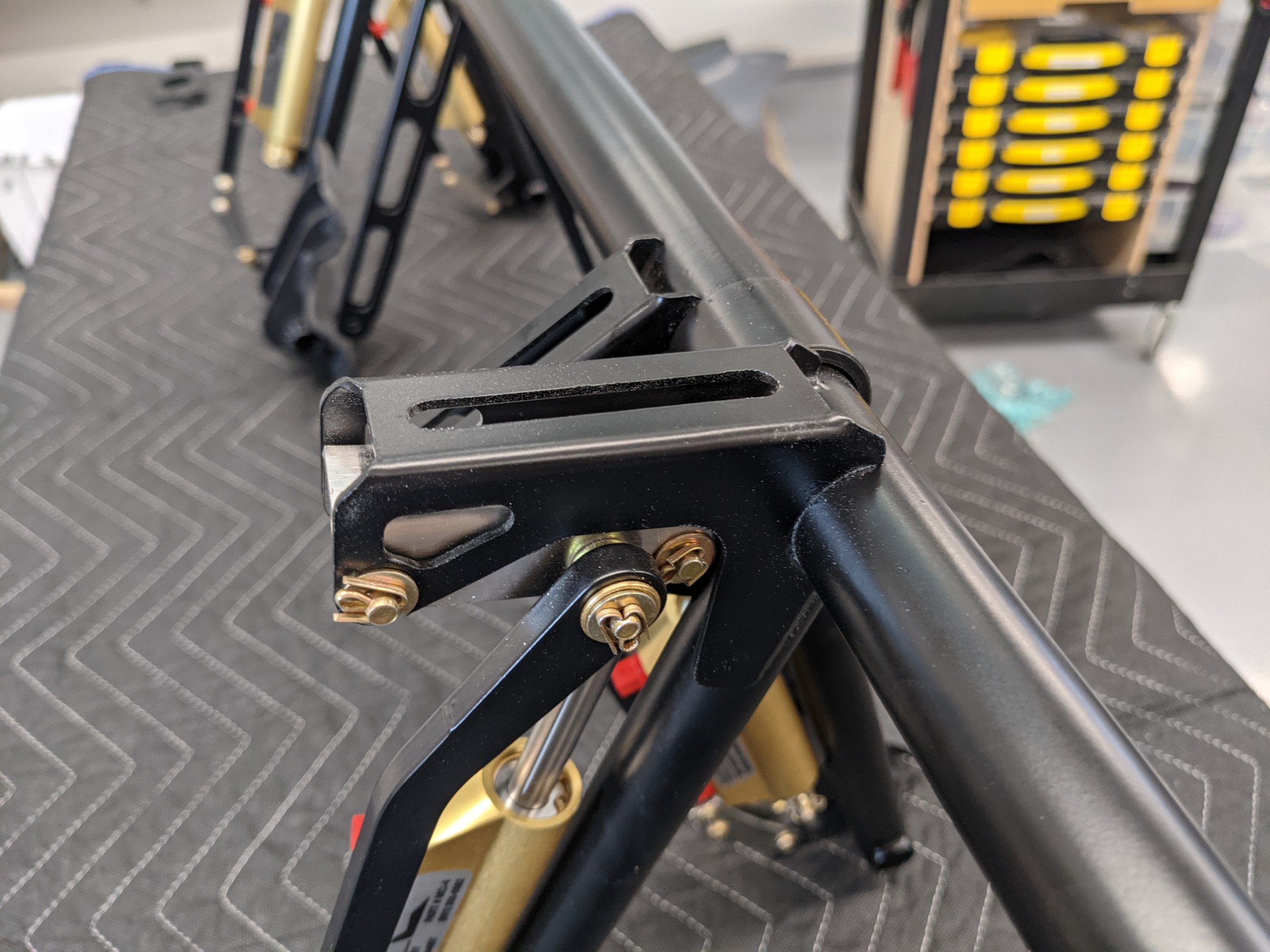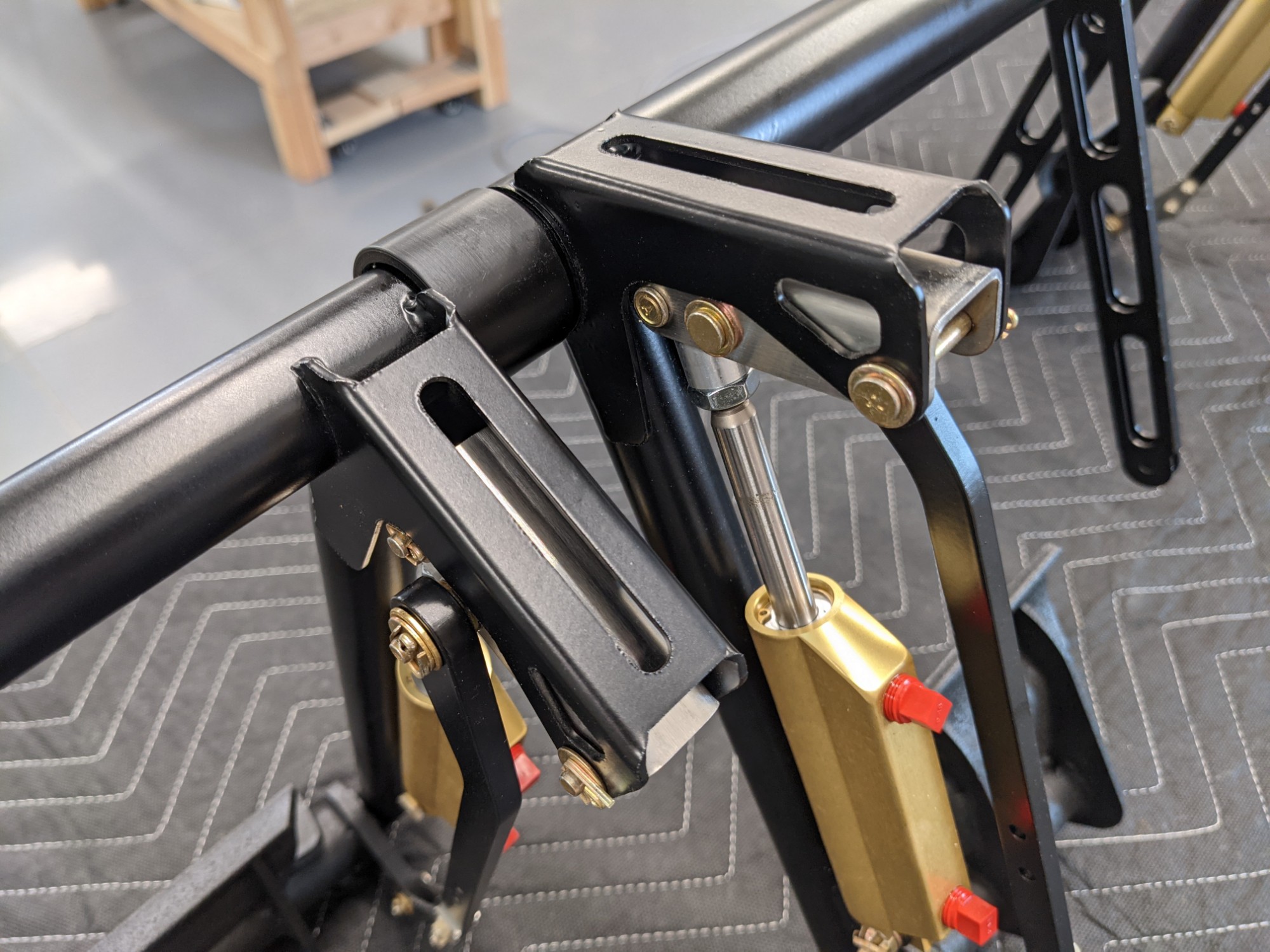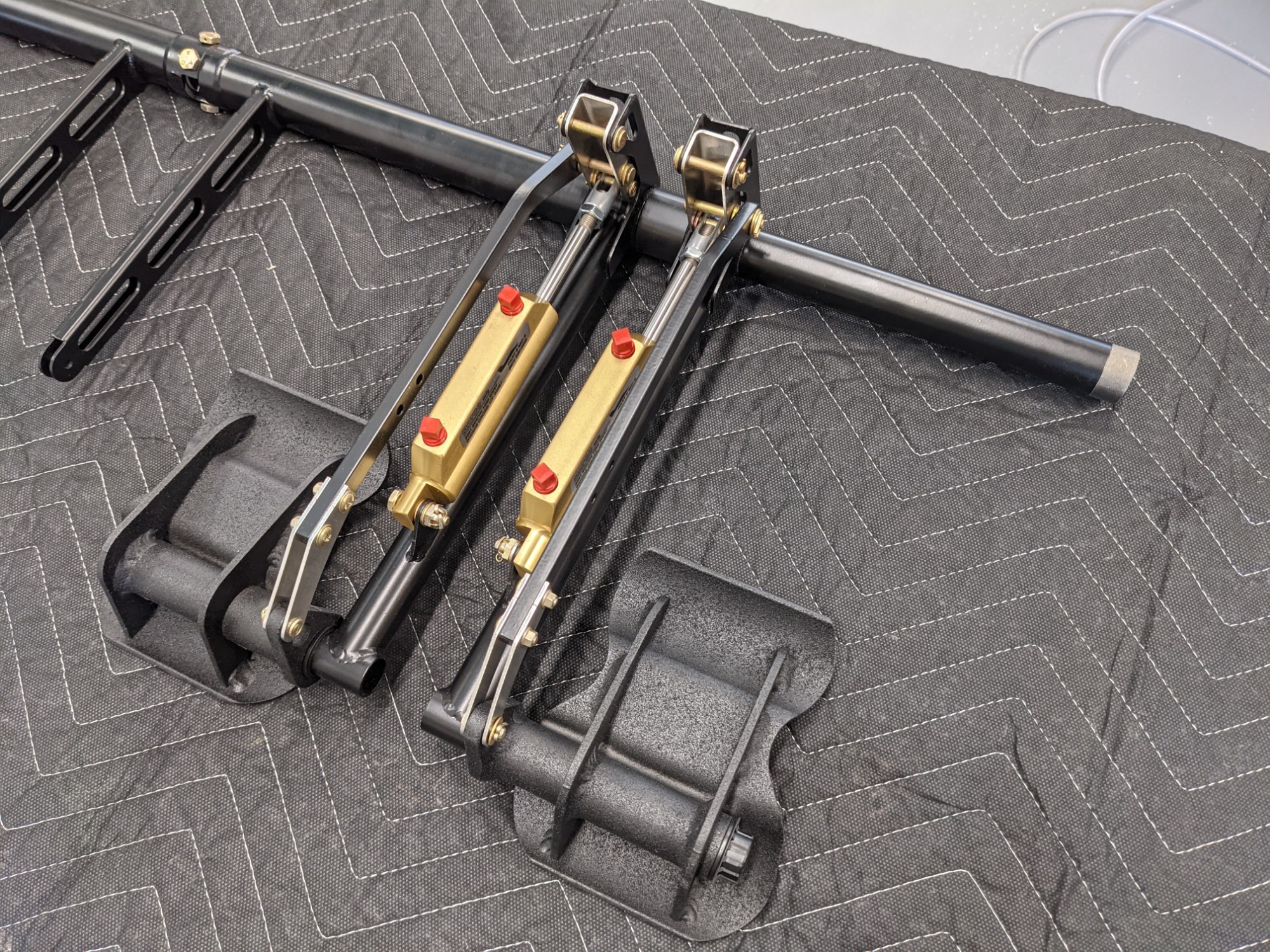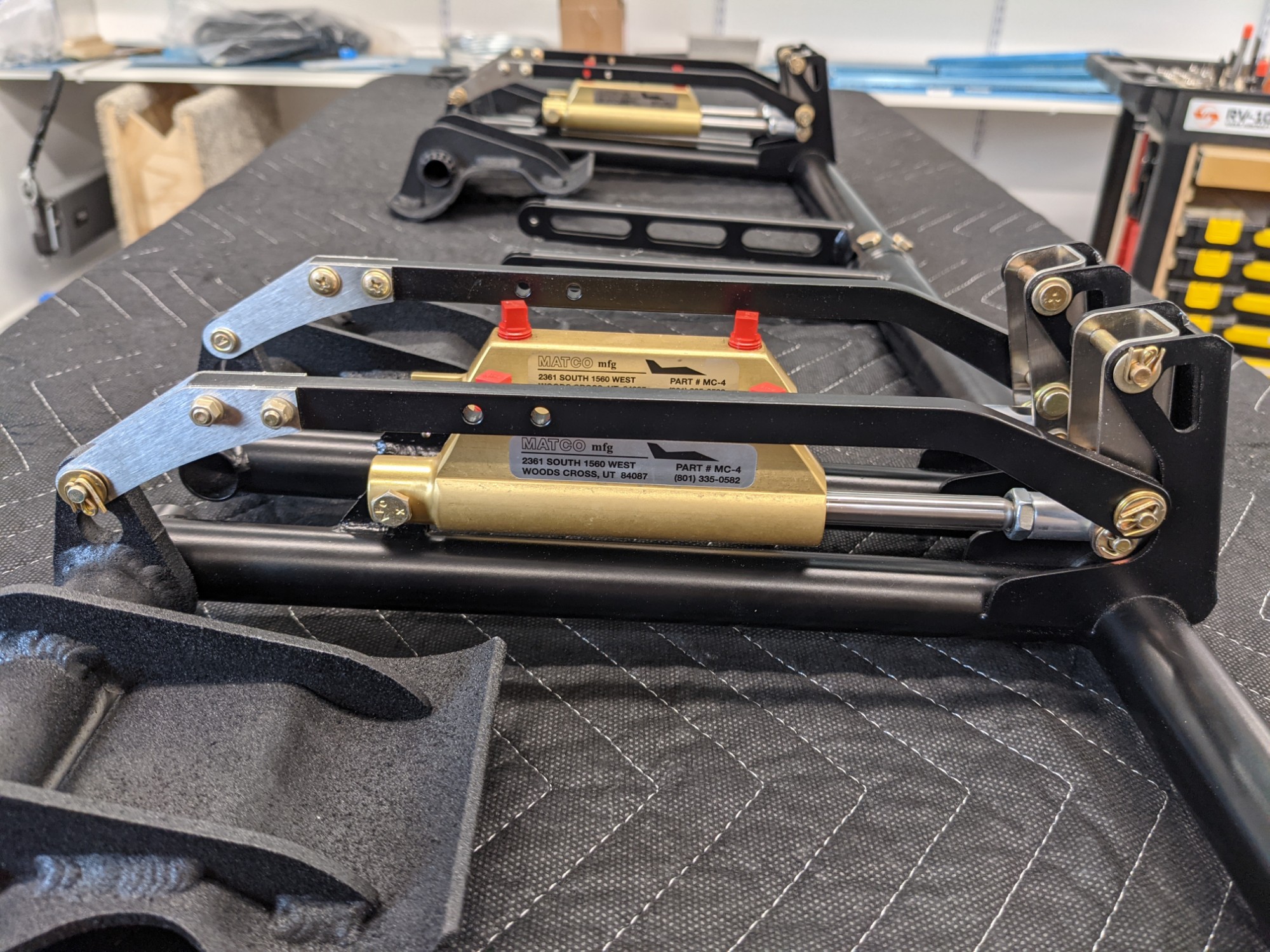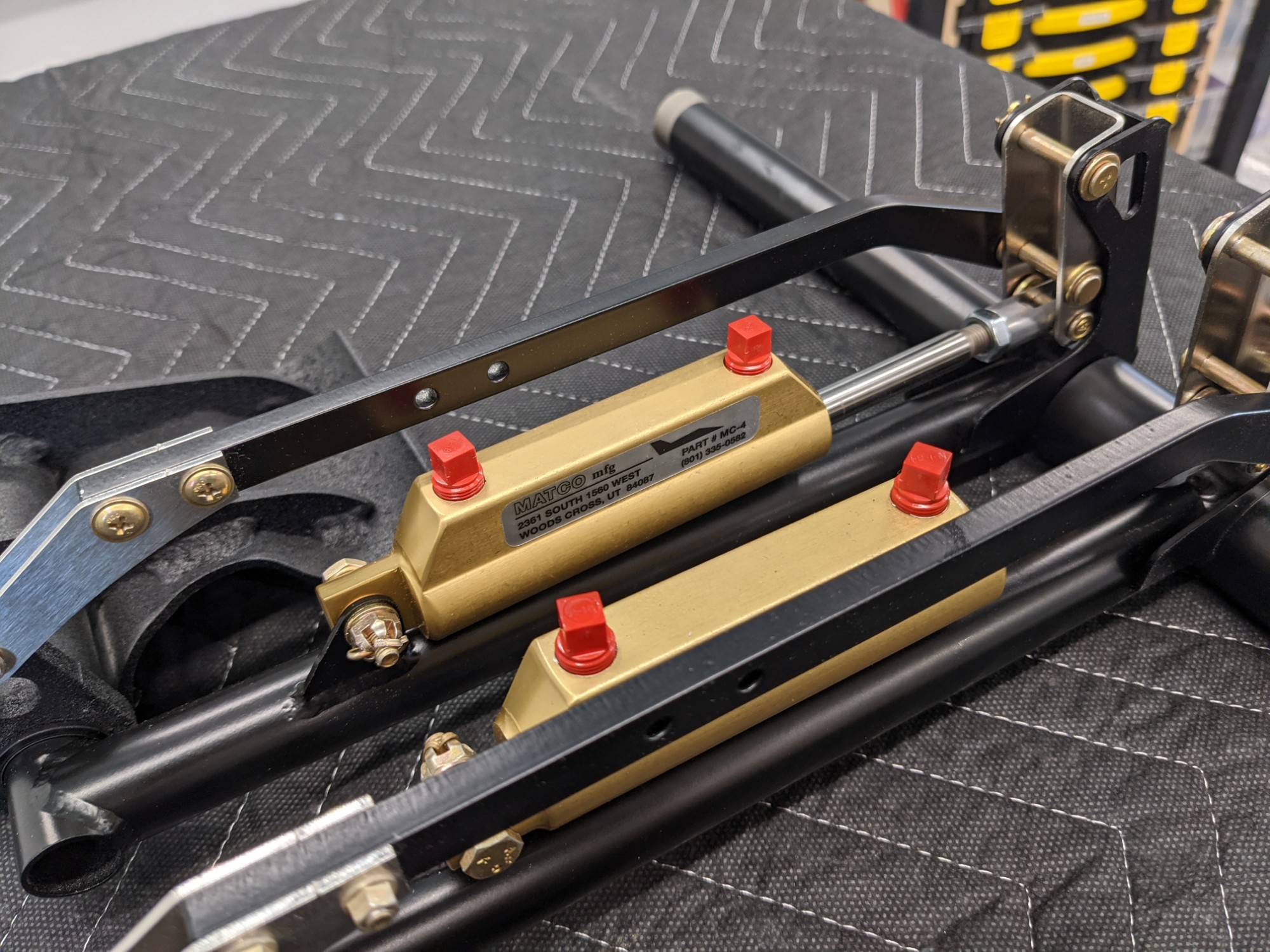 I then drilled the delrin blocks that attach the pedals to the longerons. The hole position is made by match drilling a shallow hole with a #12 then drilling it through with a number #10.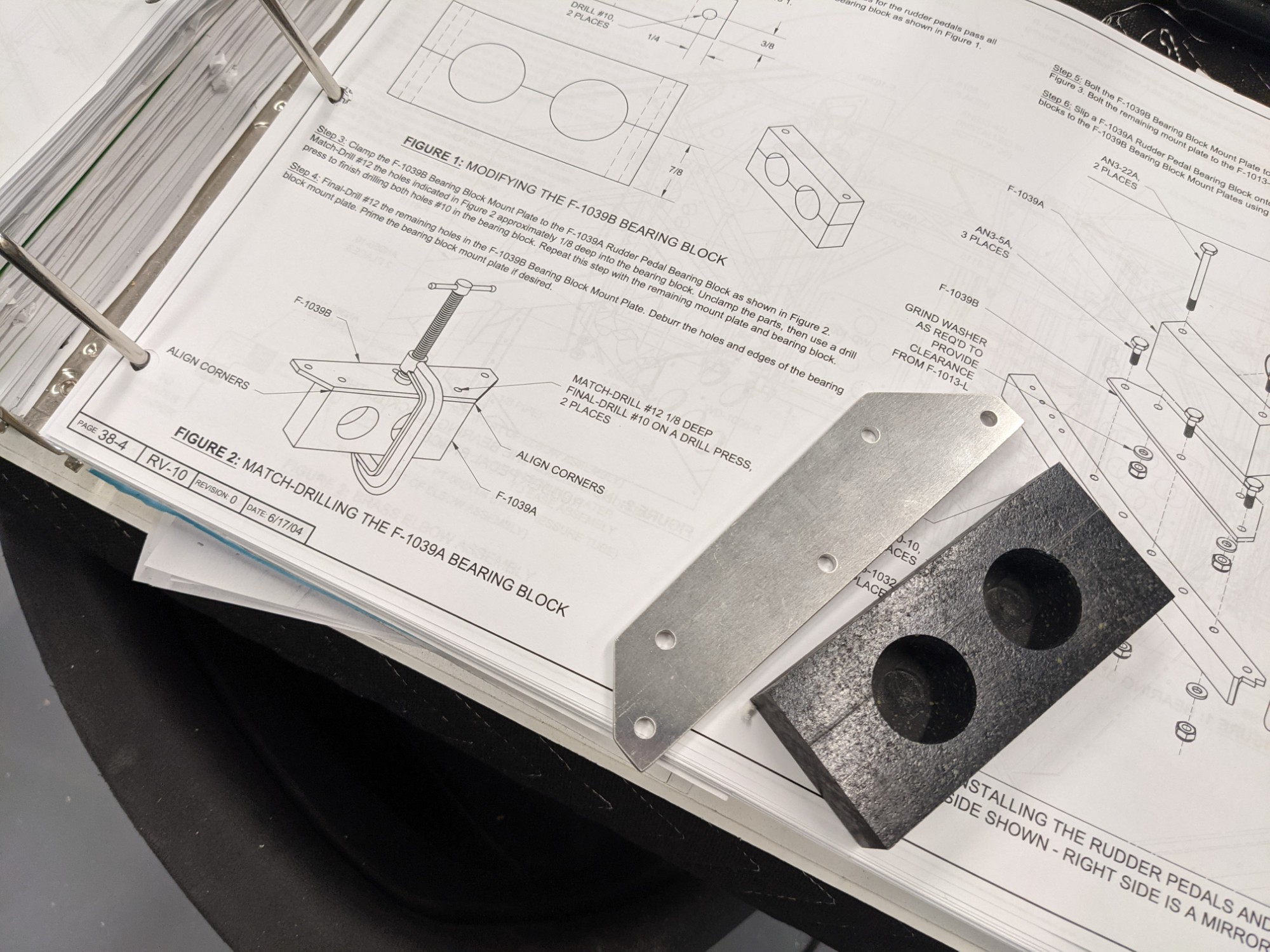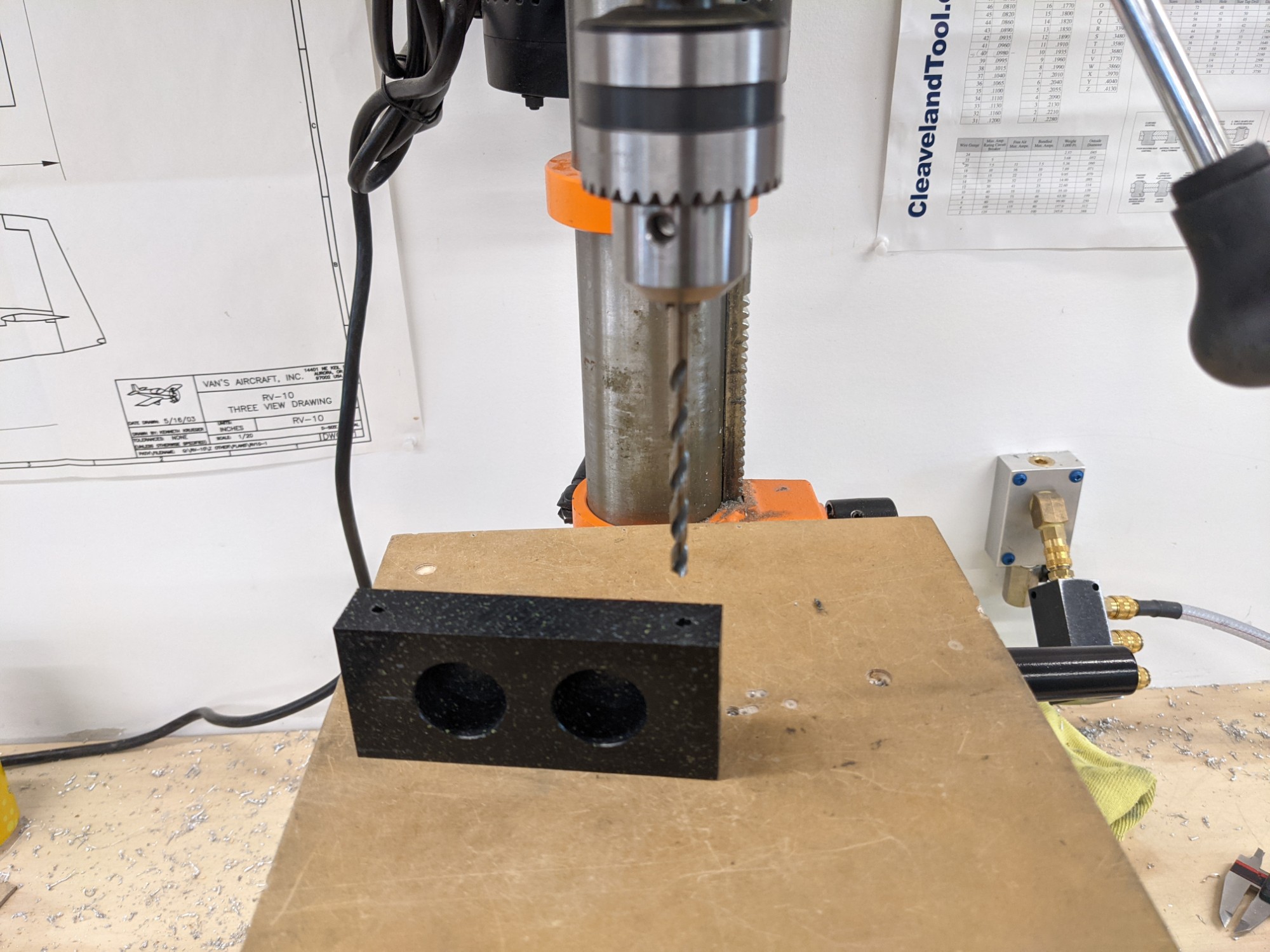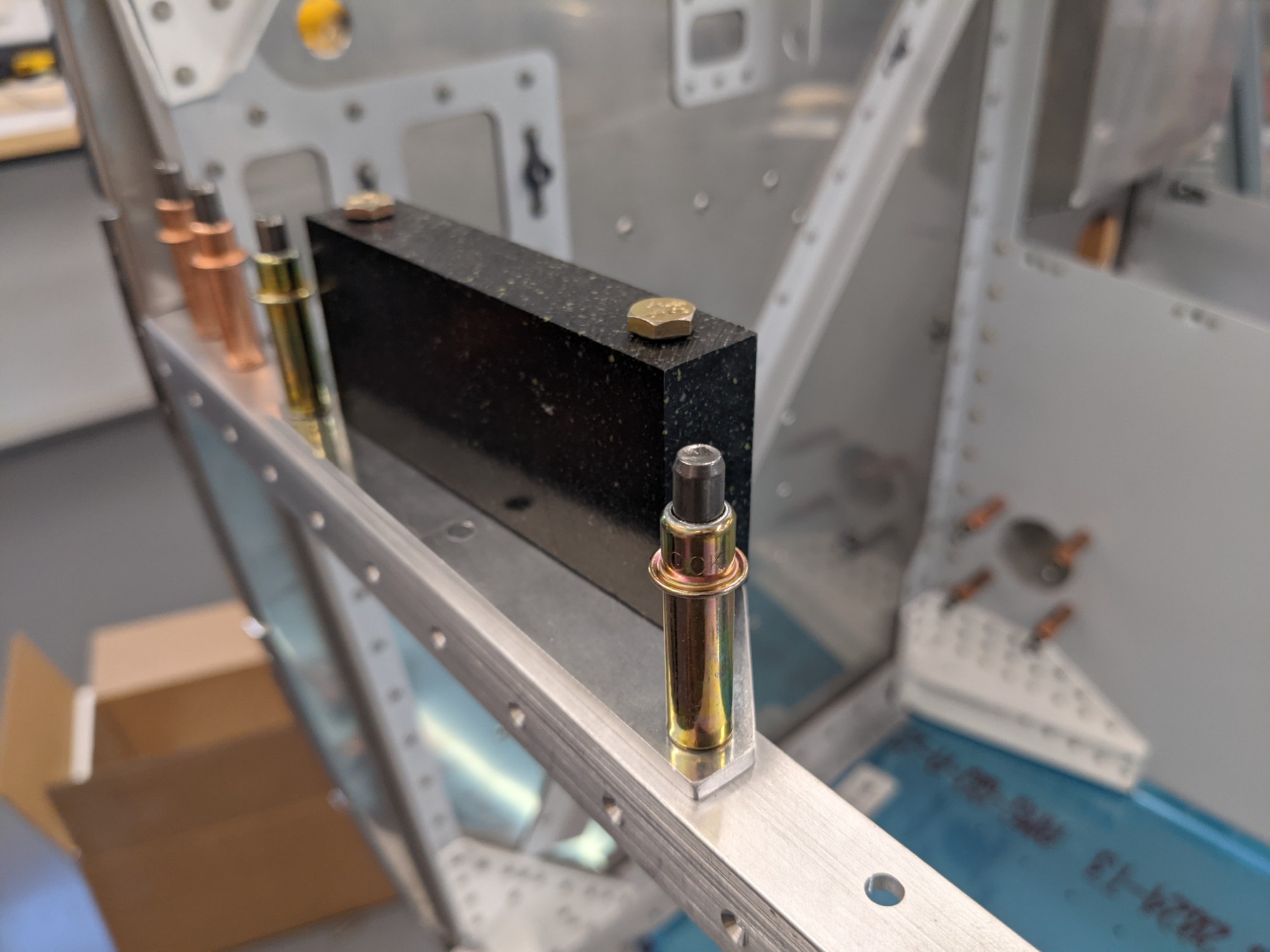 I set the pedals and blocks into place and everything fit perfectly.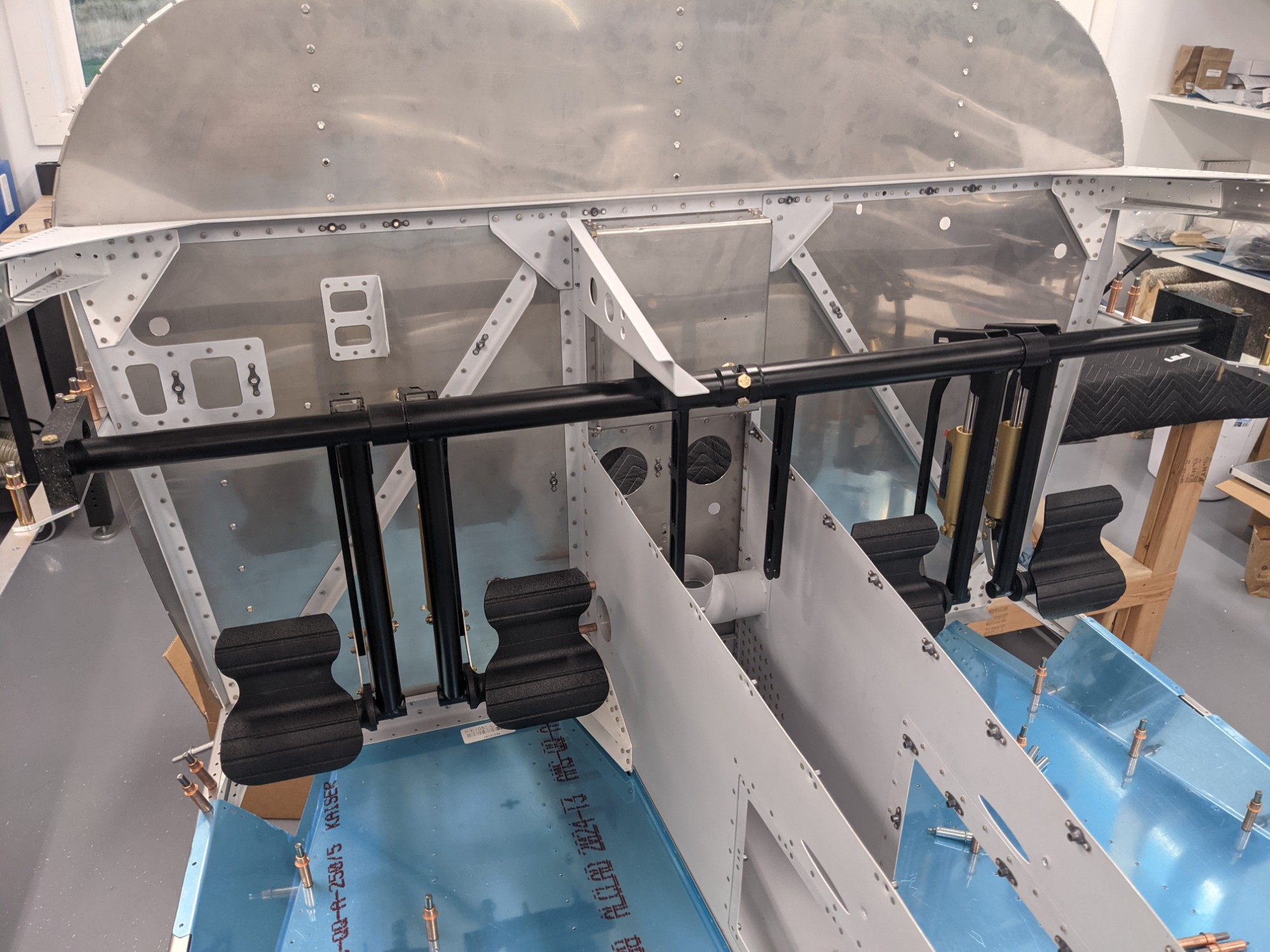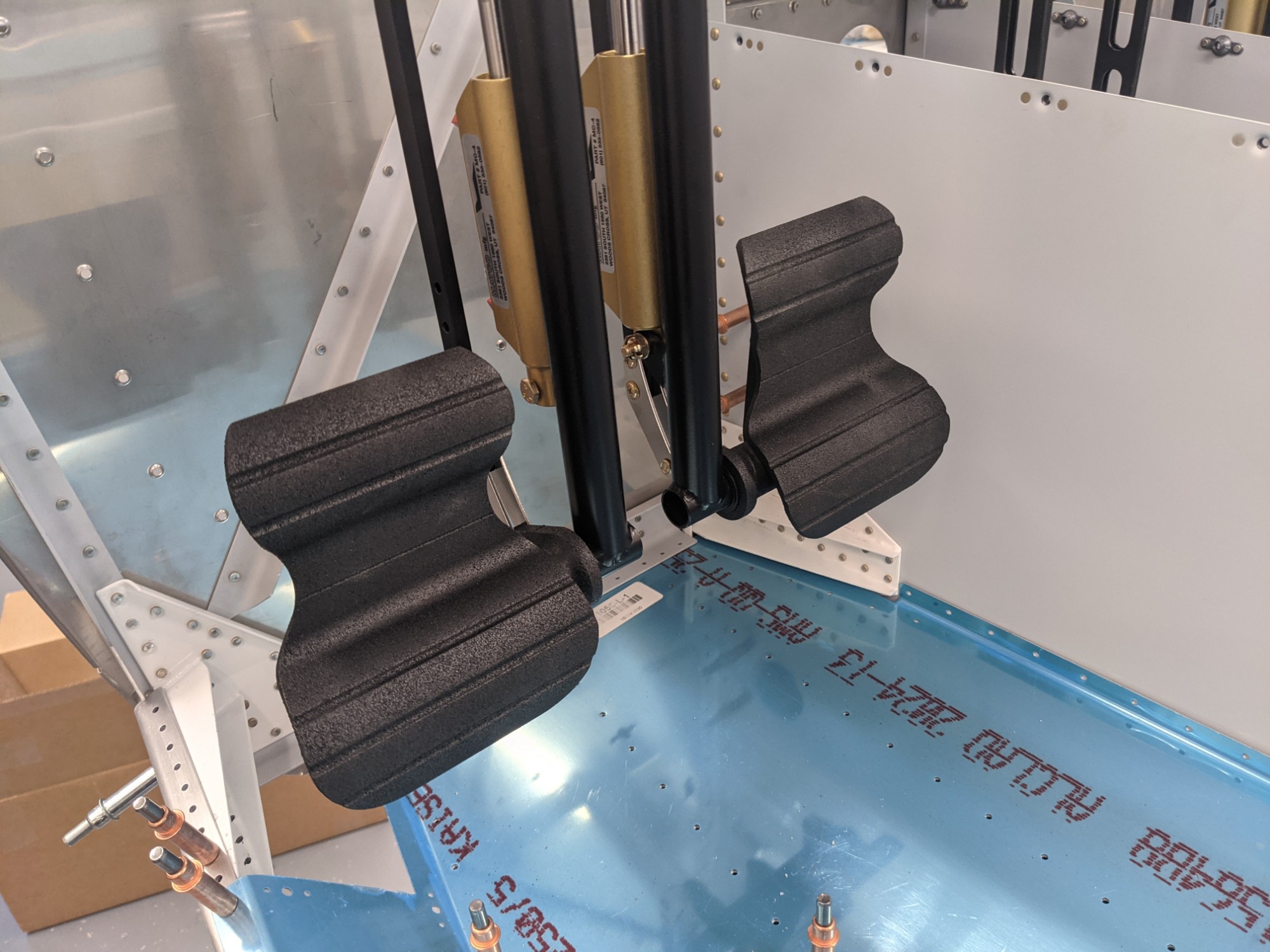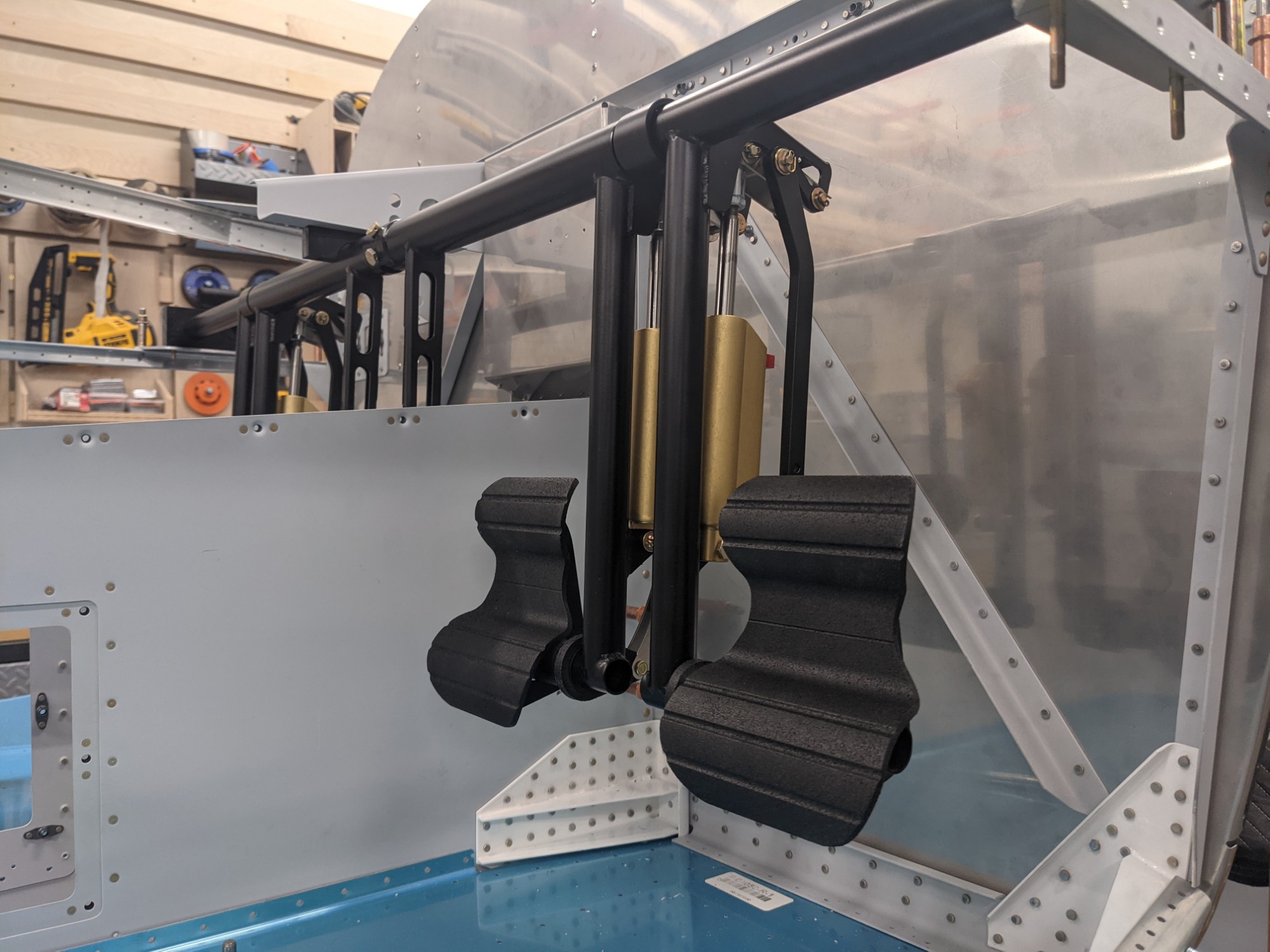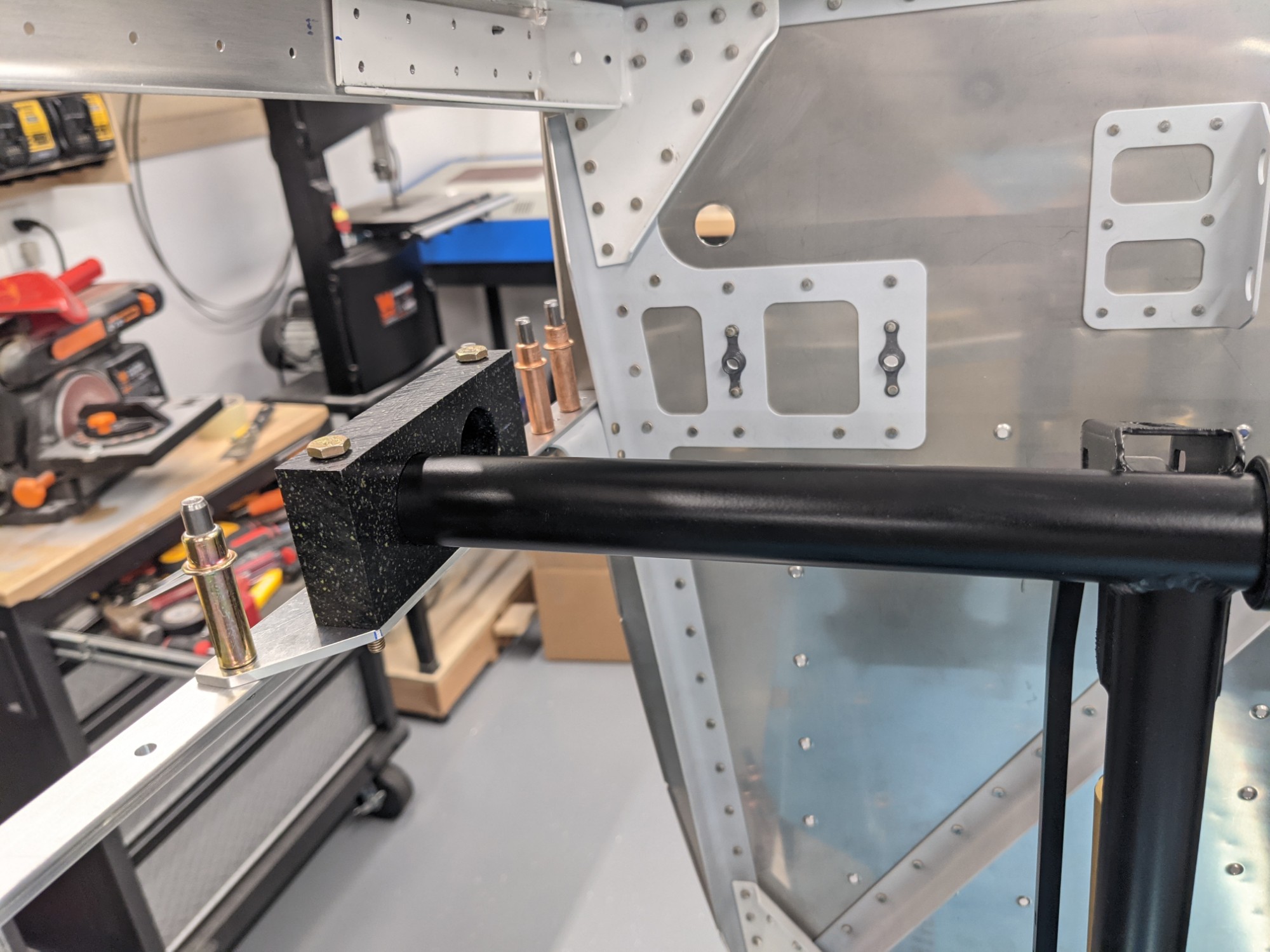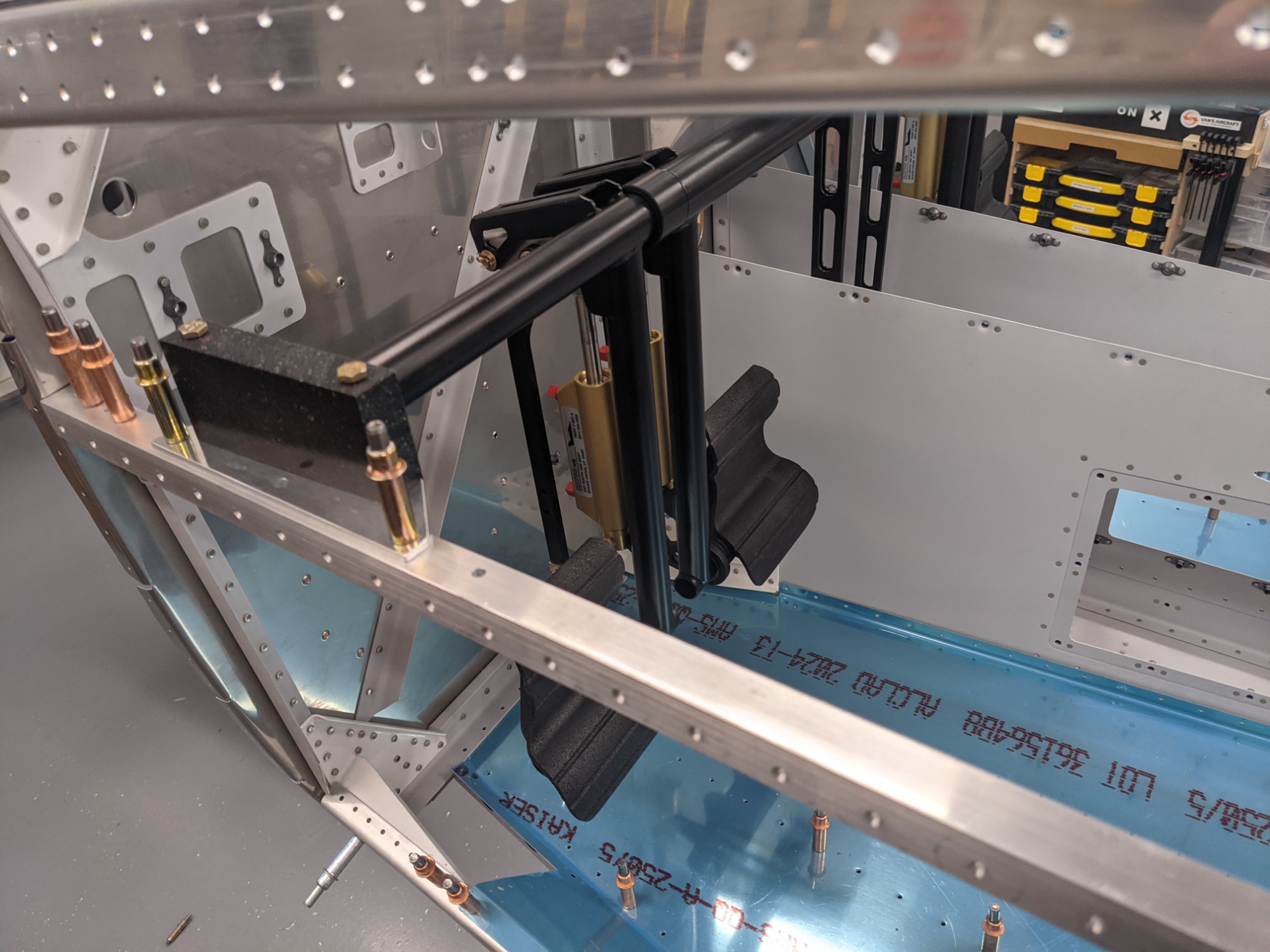 Exciting stuff! The brakes will be coming out for now but it was really helpful to see how everything will fit together.