I proceeded today with getting the next set of assemblies primed. These are the rib assemblies that outline the rear passenger foot well area and provide the attach points for the forward seat belts.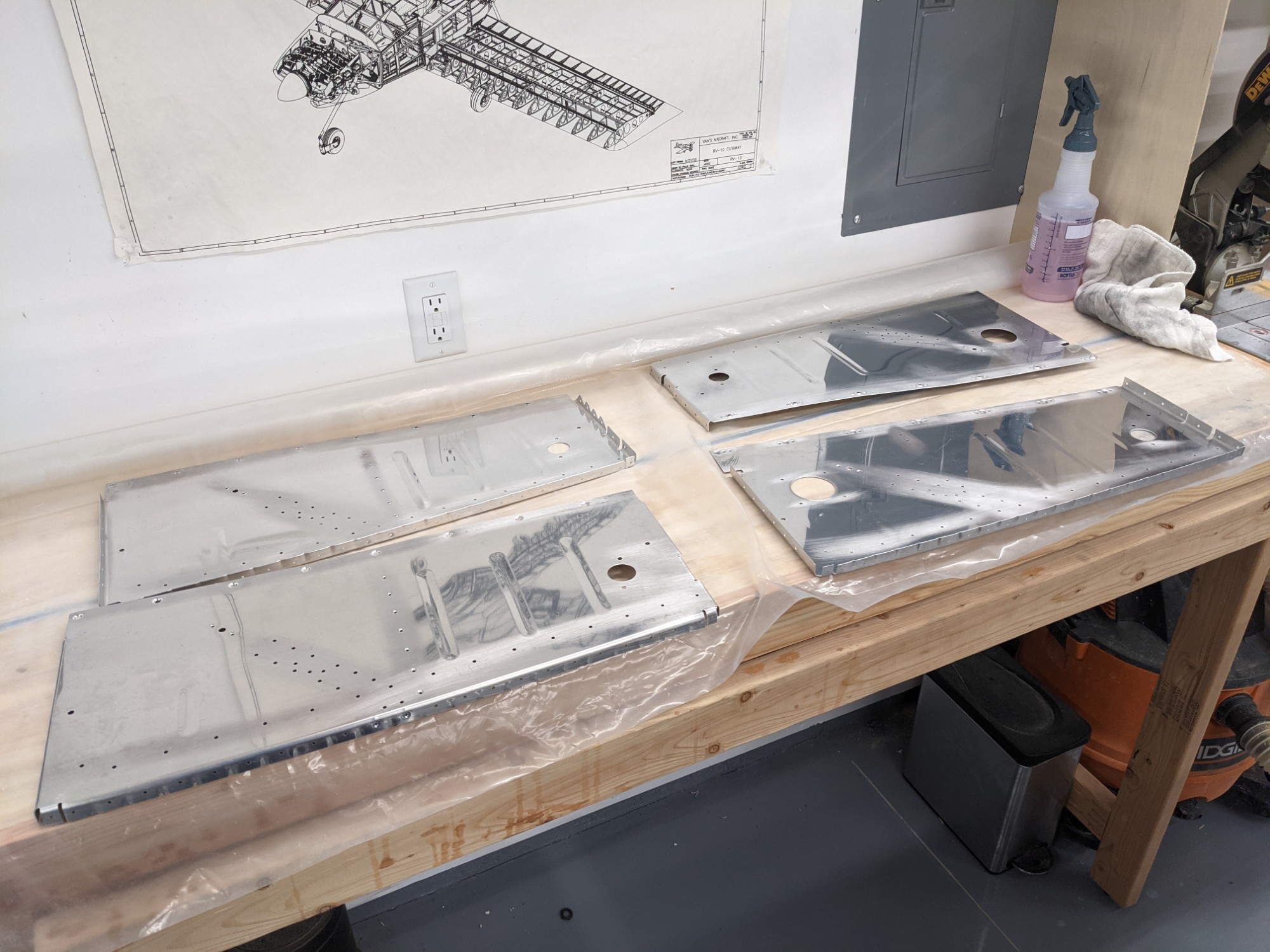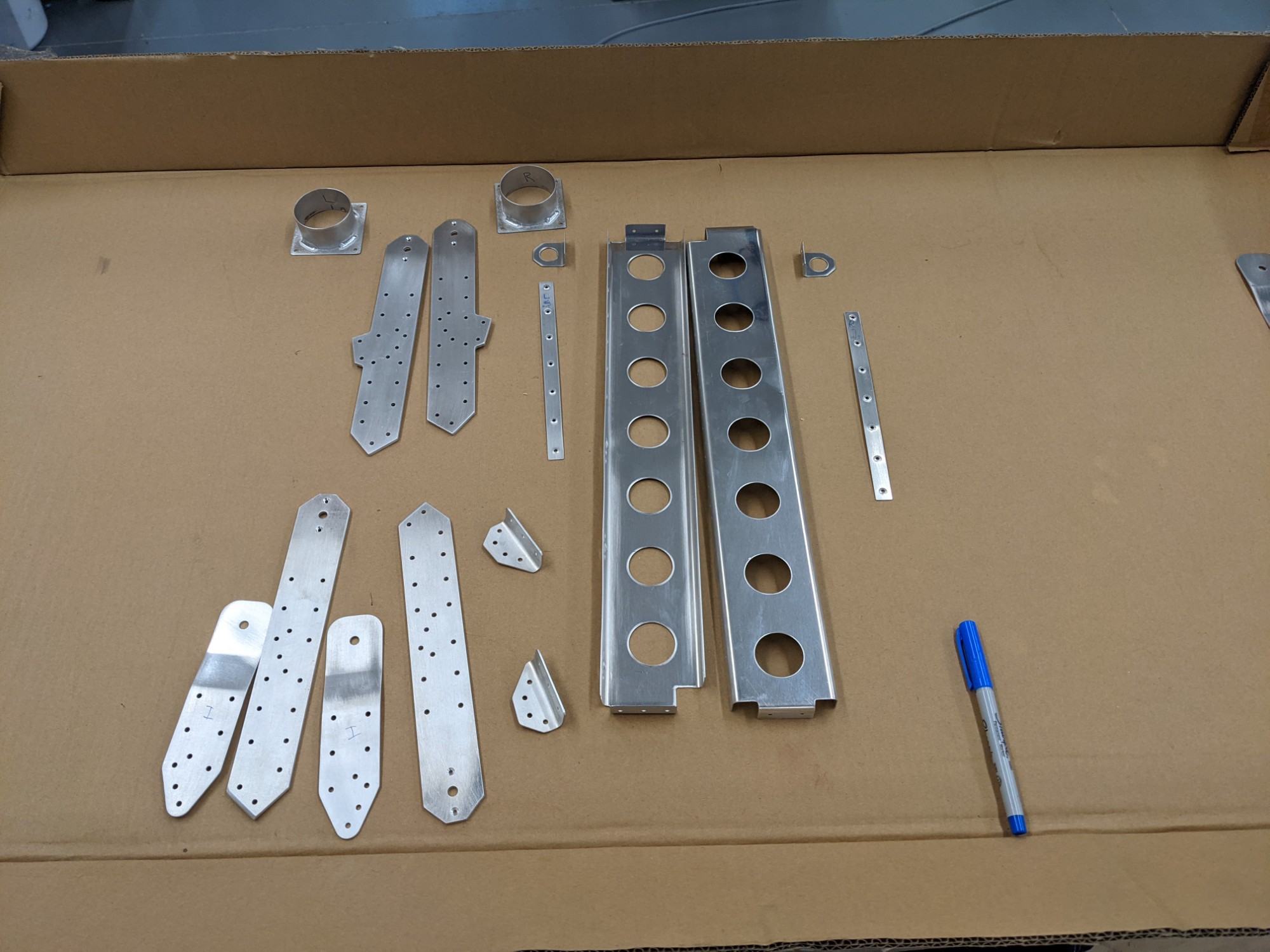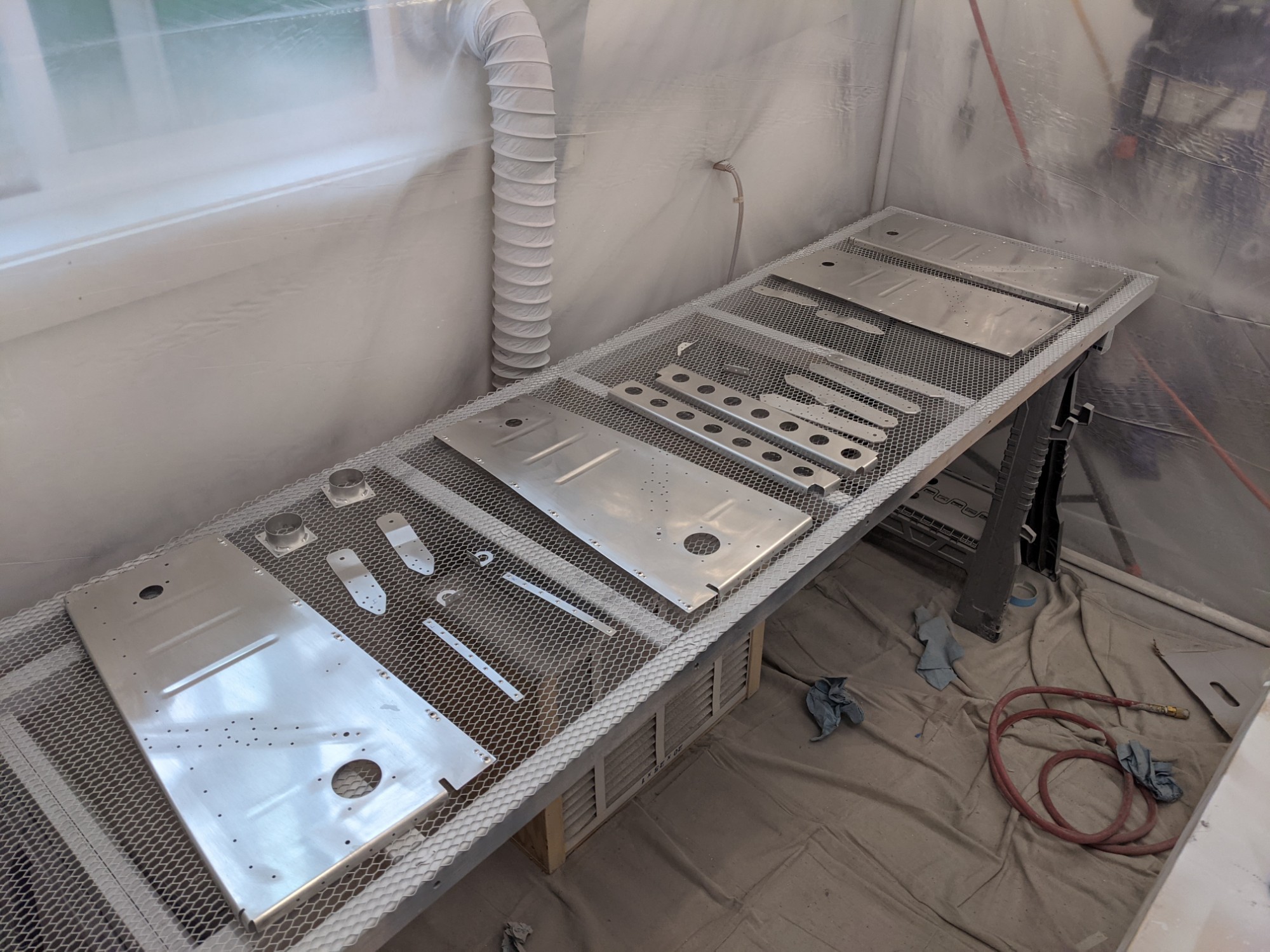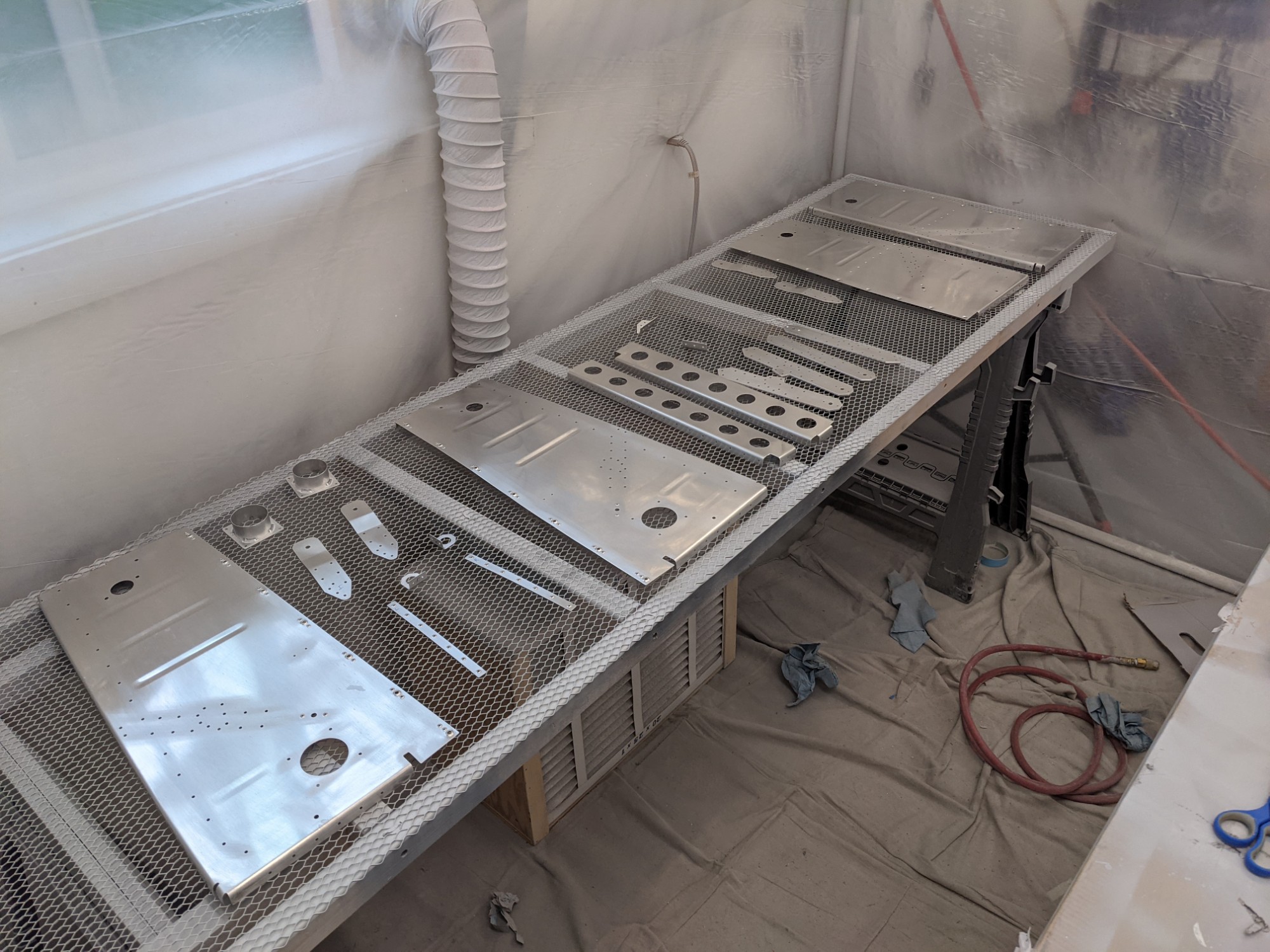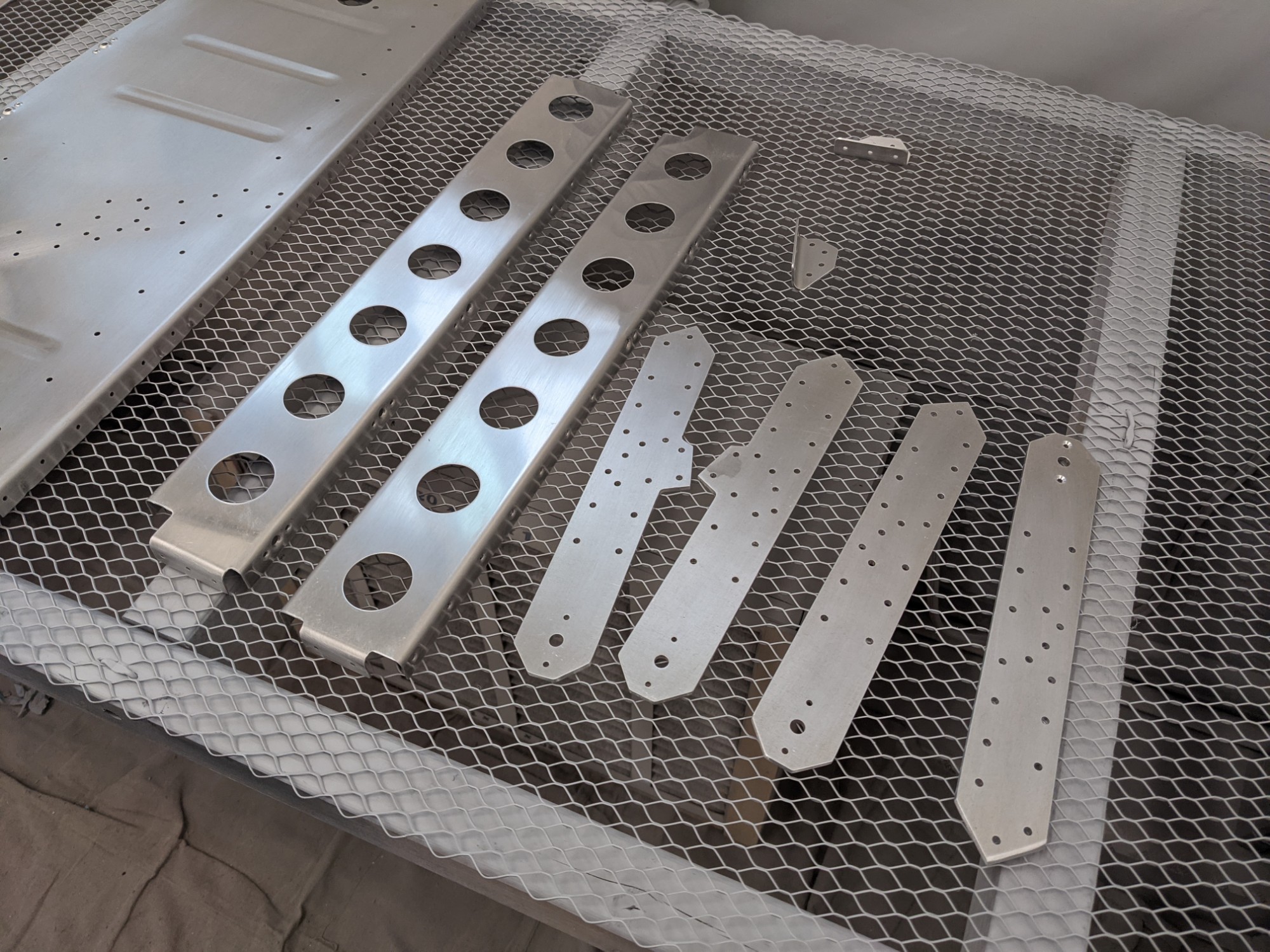 I loaded them up in the paint booth but I then decided to also match drill these to the aft bulkhead and to the flap actuator bracket so that I could complete a few more parts in this batch.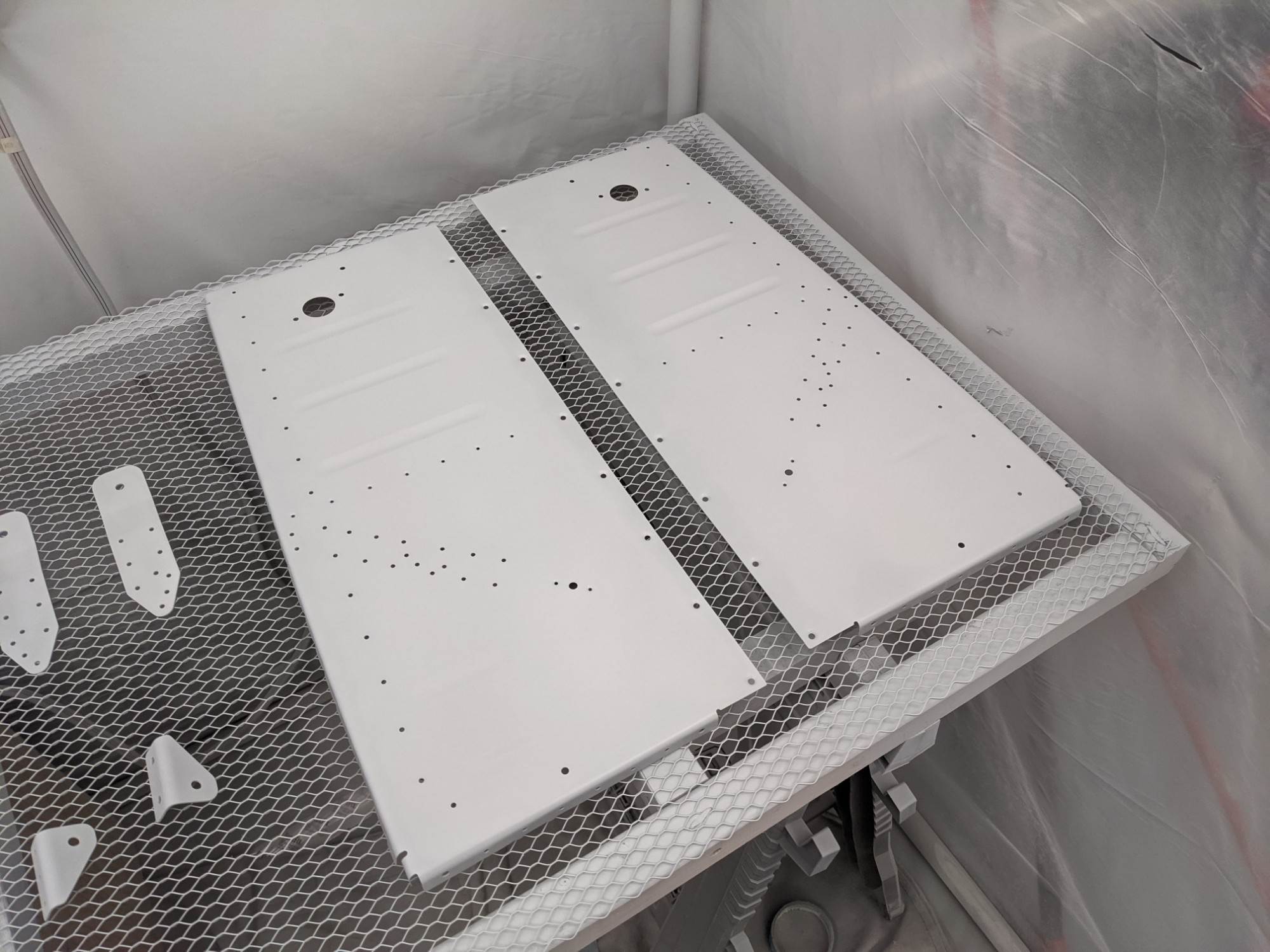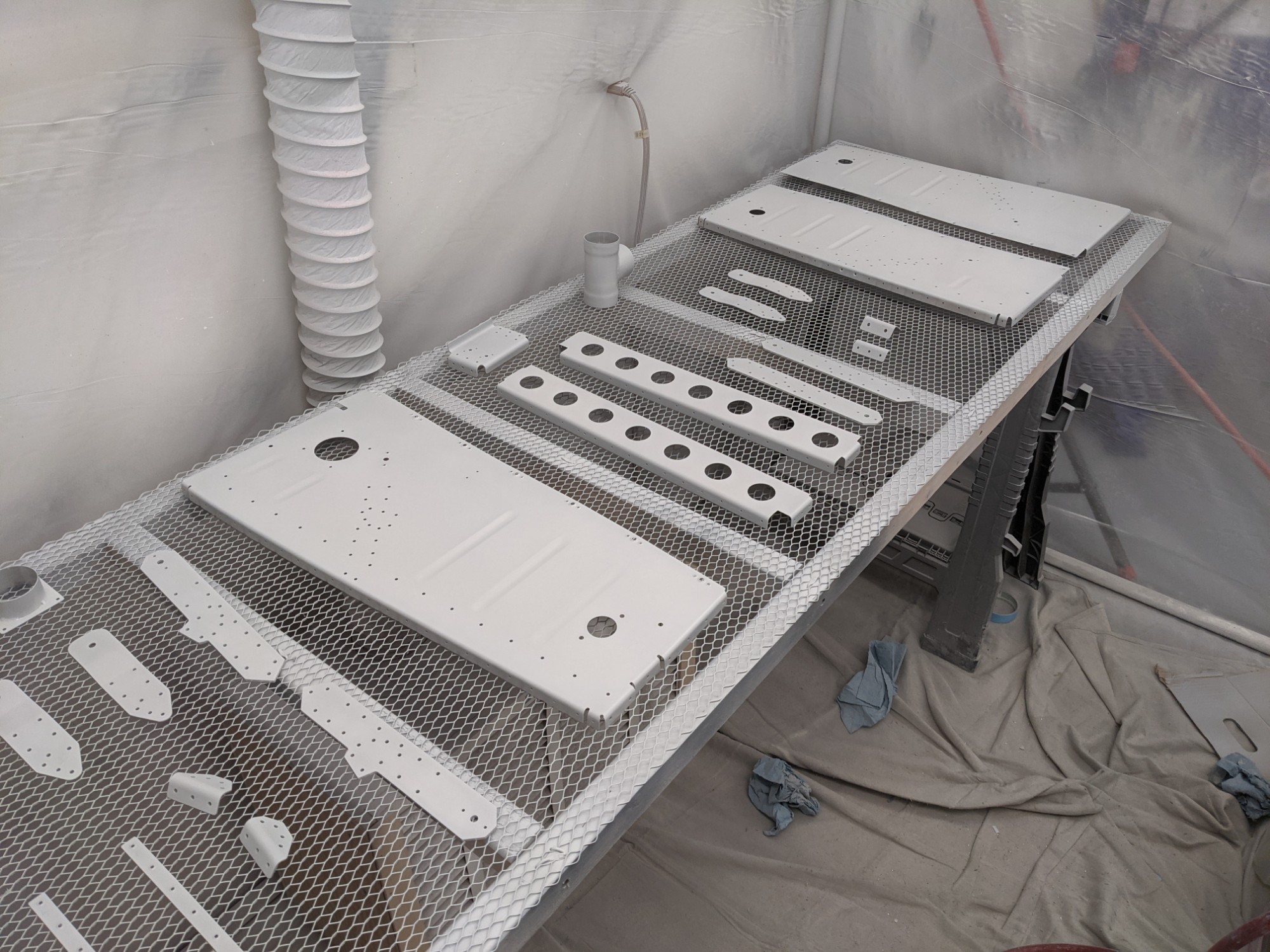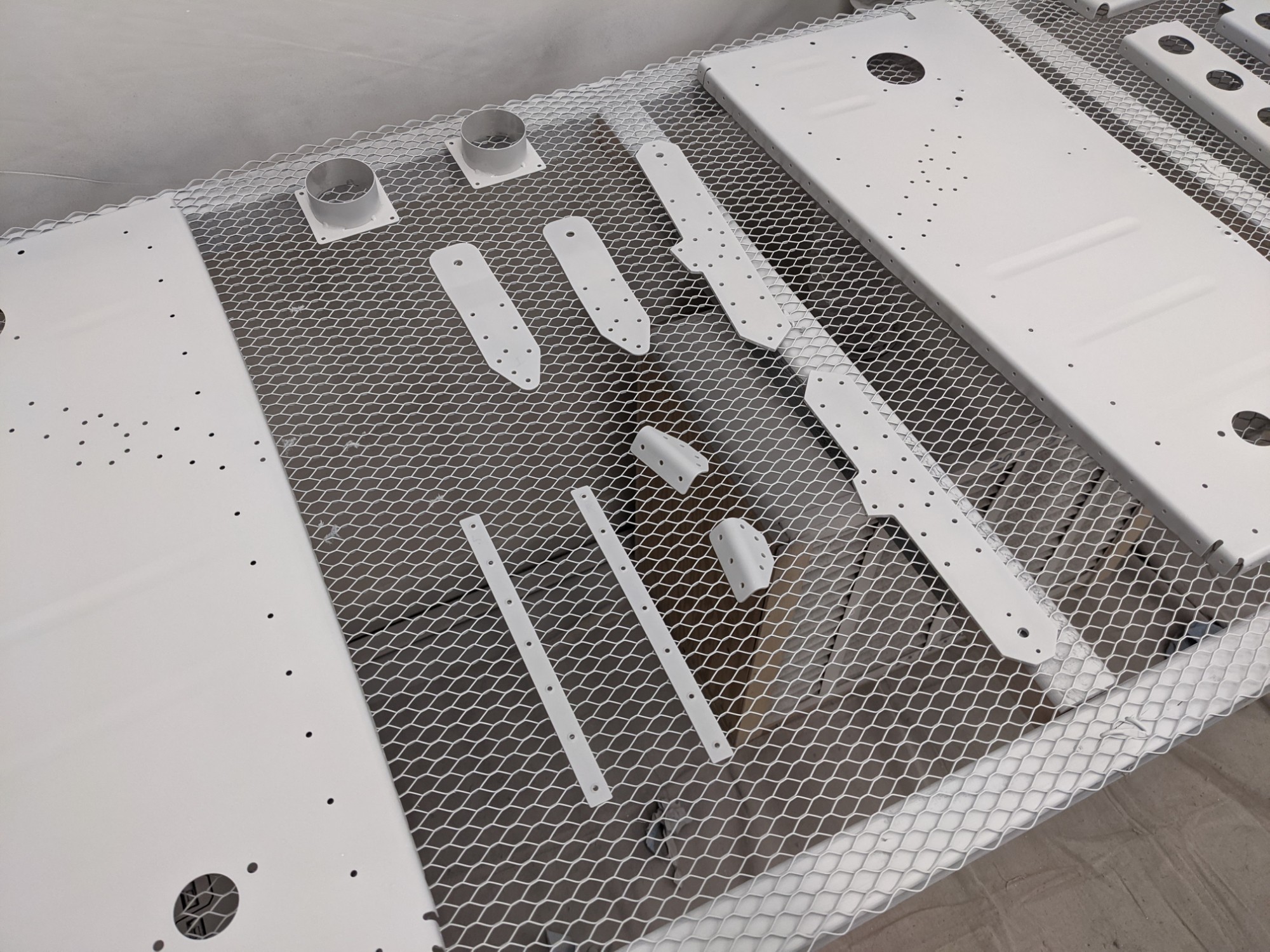 Another batch of parts ready for riveting. I'll start working on the next set of ribs while the primer hardens up.