We dug through the final small parts box this evening and got everything organized and marked off the list.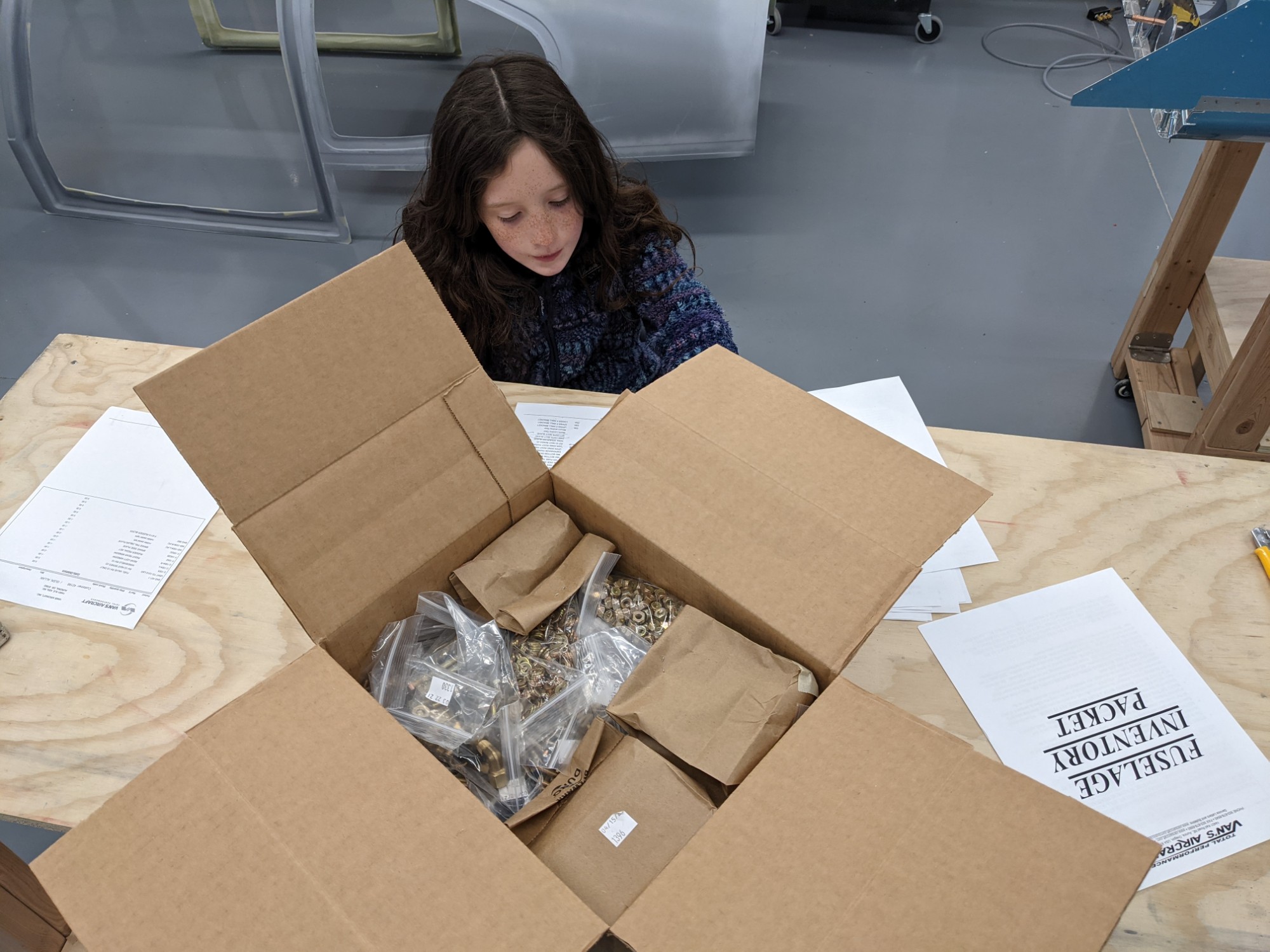 Lots of rivets, bolts, and other hardware.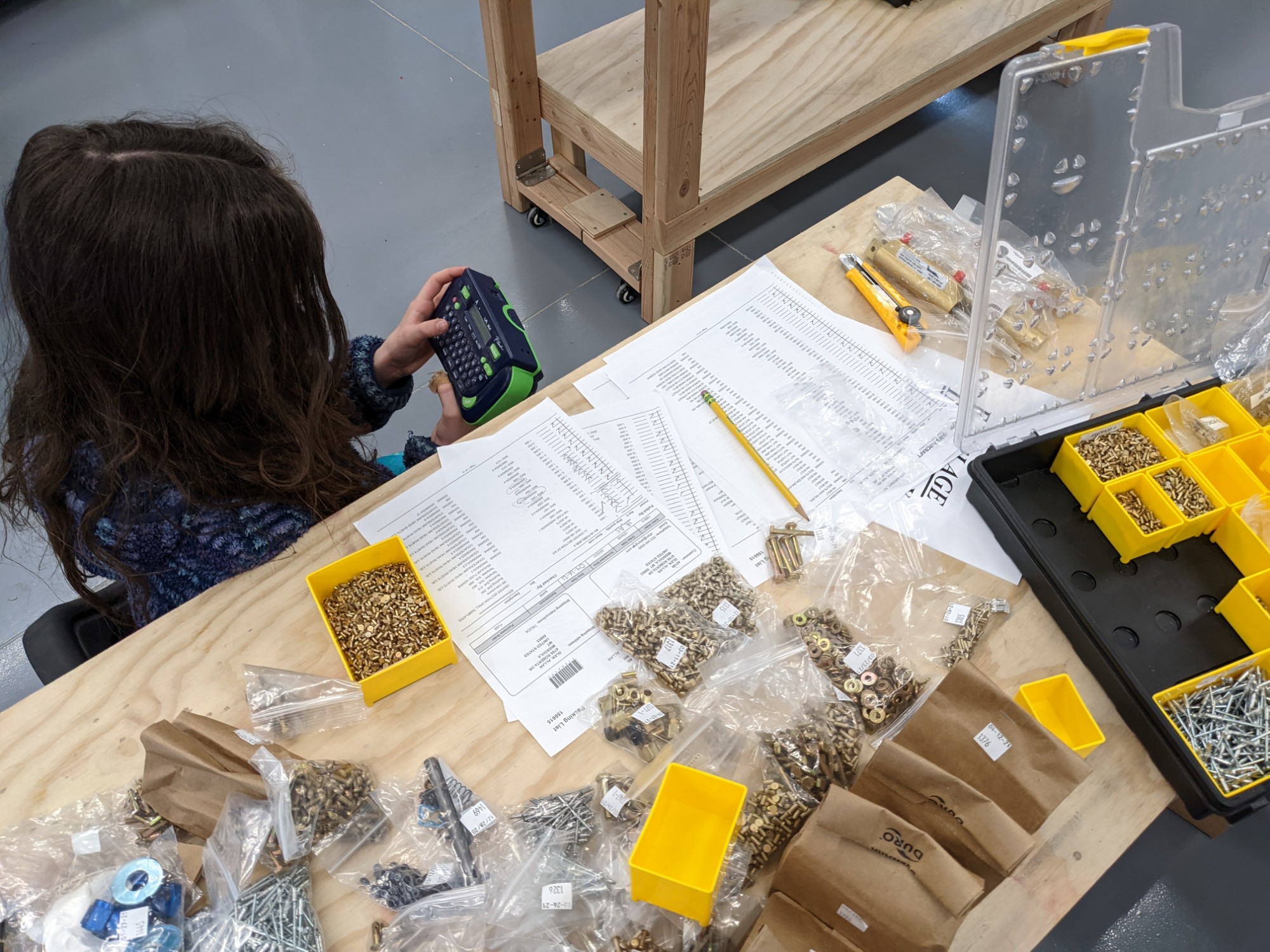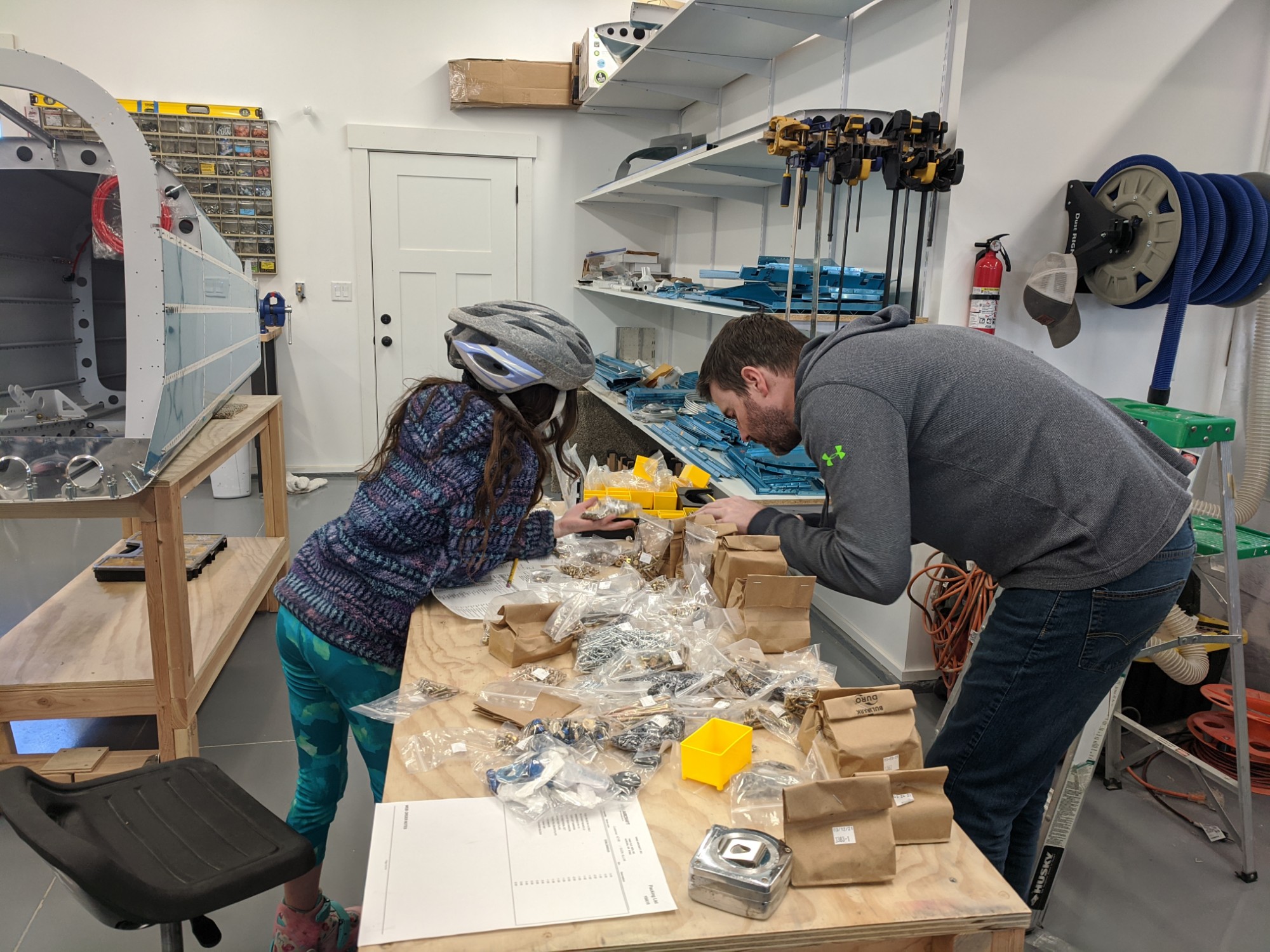 I organize by part, not bag number. We blended the common hardware (rivets, bolts etc.) with those remaining from the empennage kit. New items were labeled and organized. I had to split some types of hardware into additional organizers given the quantities in the fuselage kit.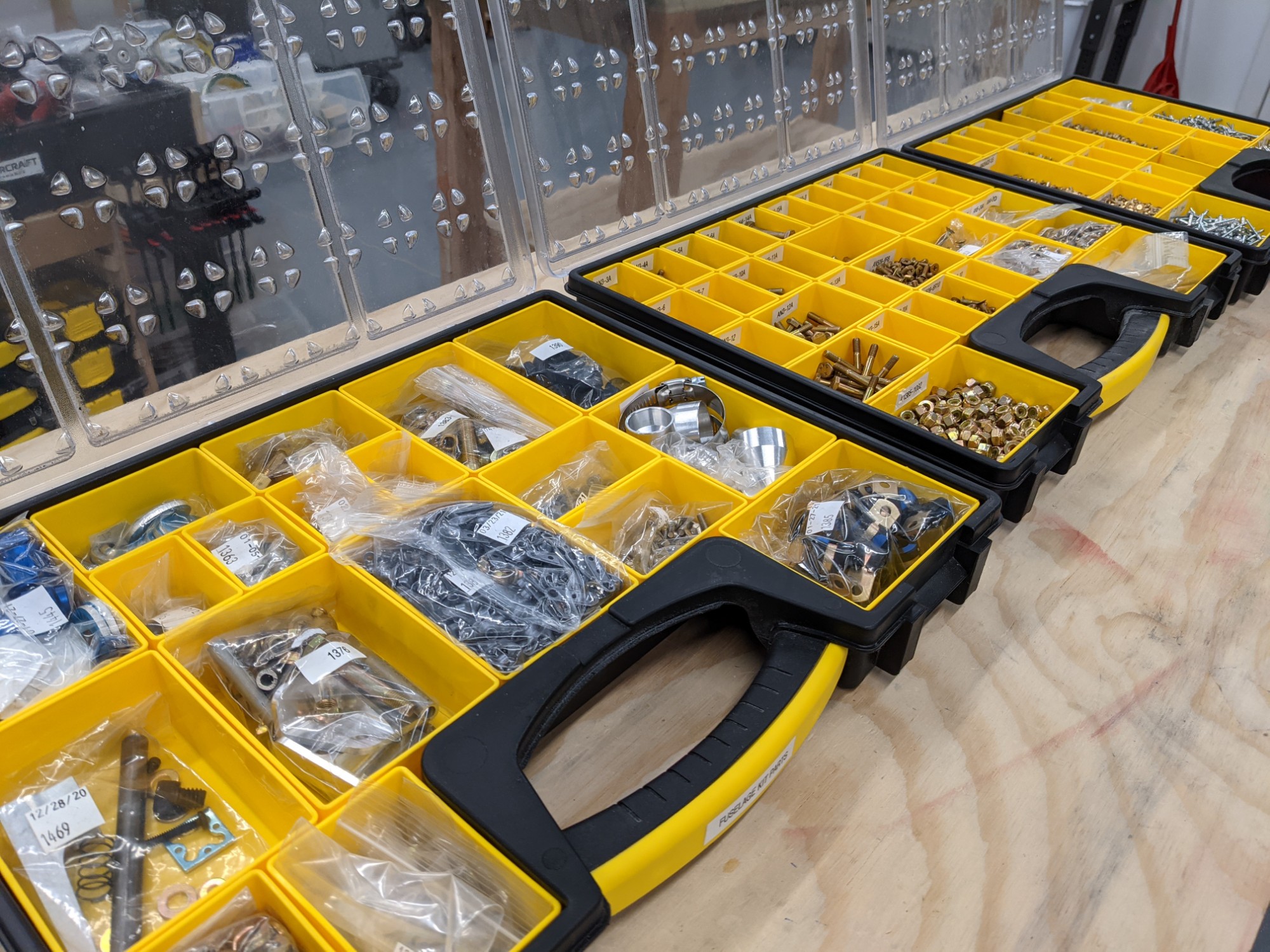 Plenty of rivets to be set and plenty of bolts to be torqued..