The last rivets in the aft top skin were quite challenging… but they are done. I reached the ones that I could with a bucking bar and I back-riveted the others from the inside with Amber's help.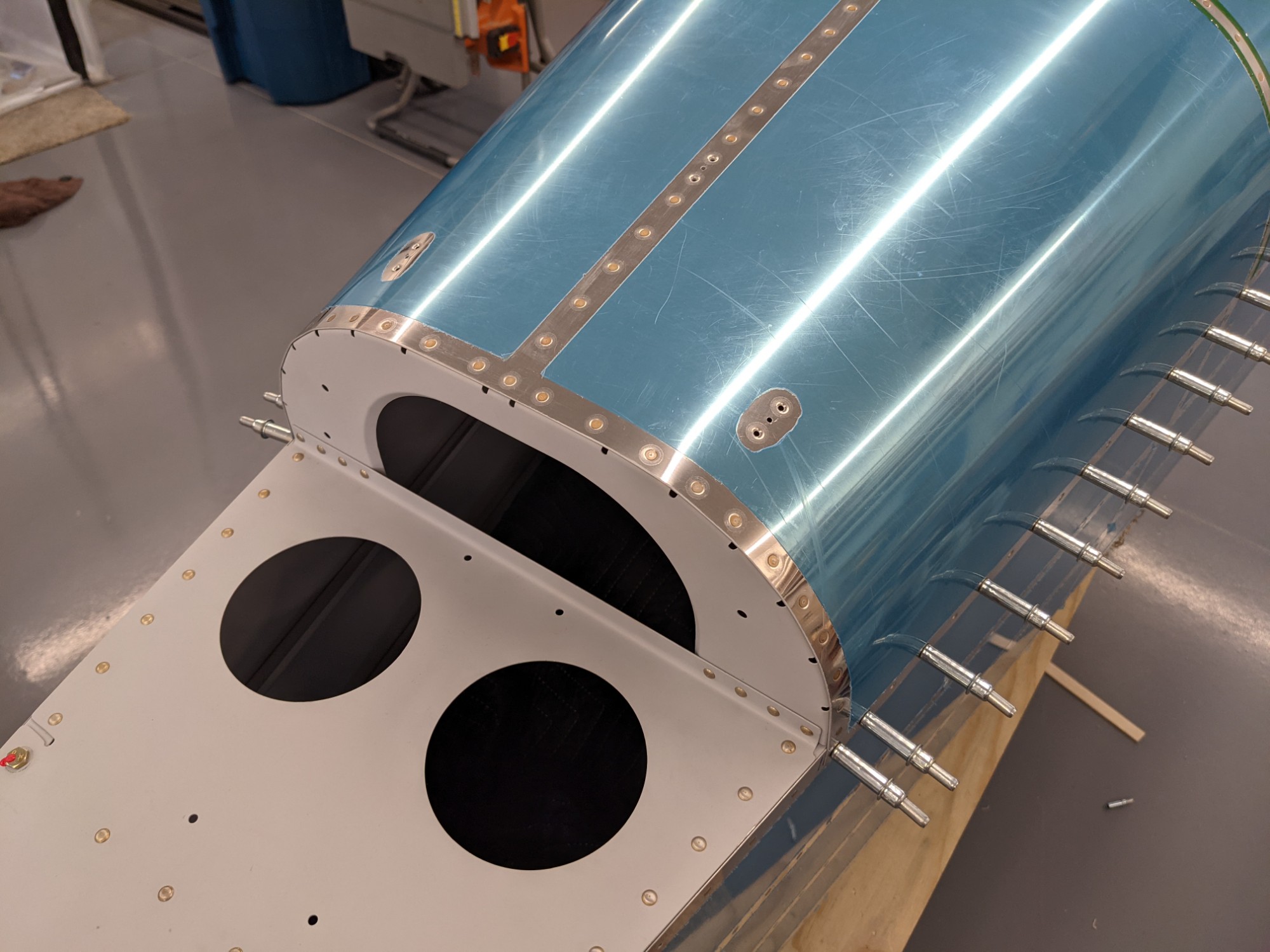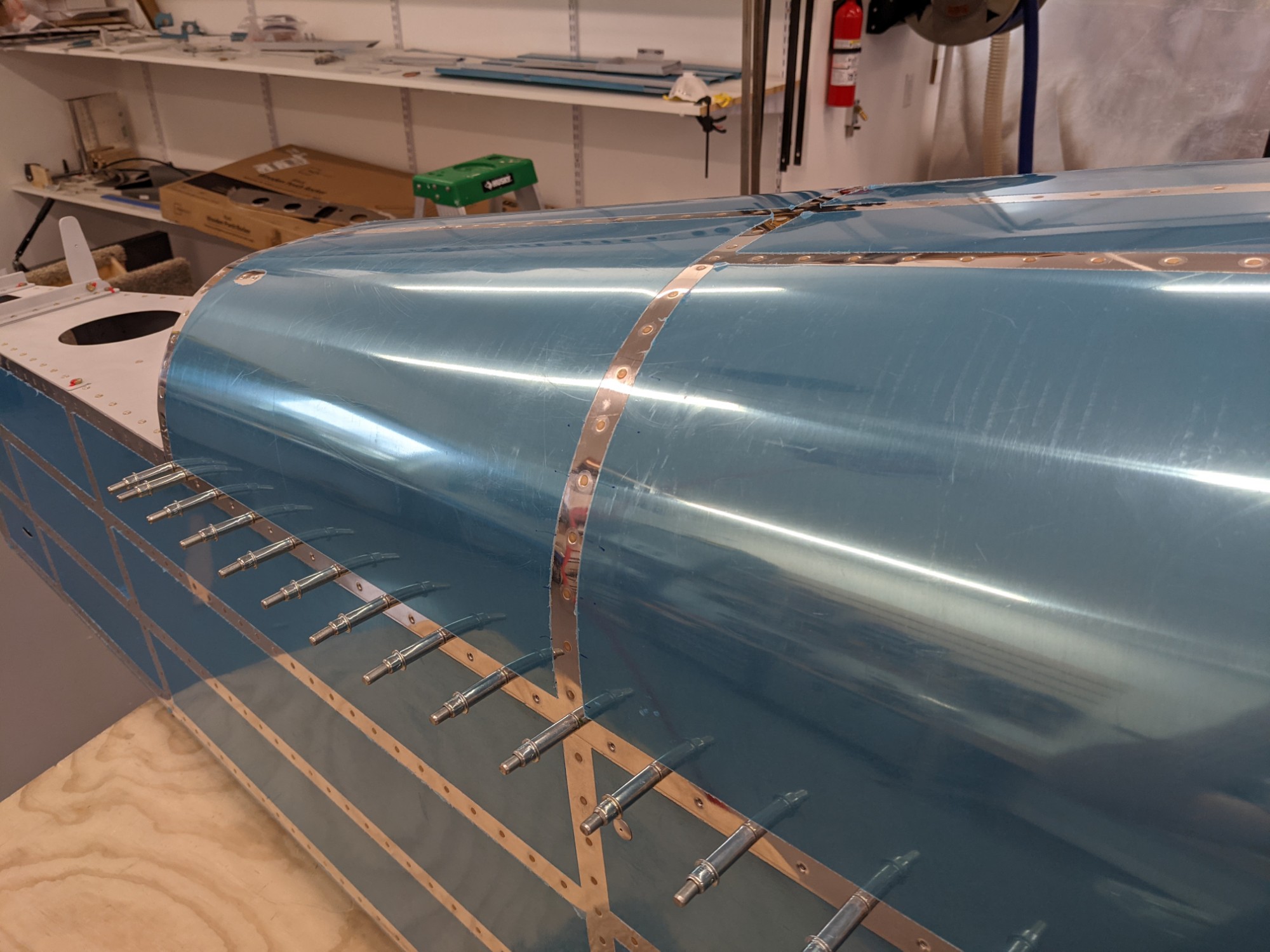 I then attached the selt-belt anchors and torqued the bolts.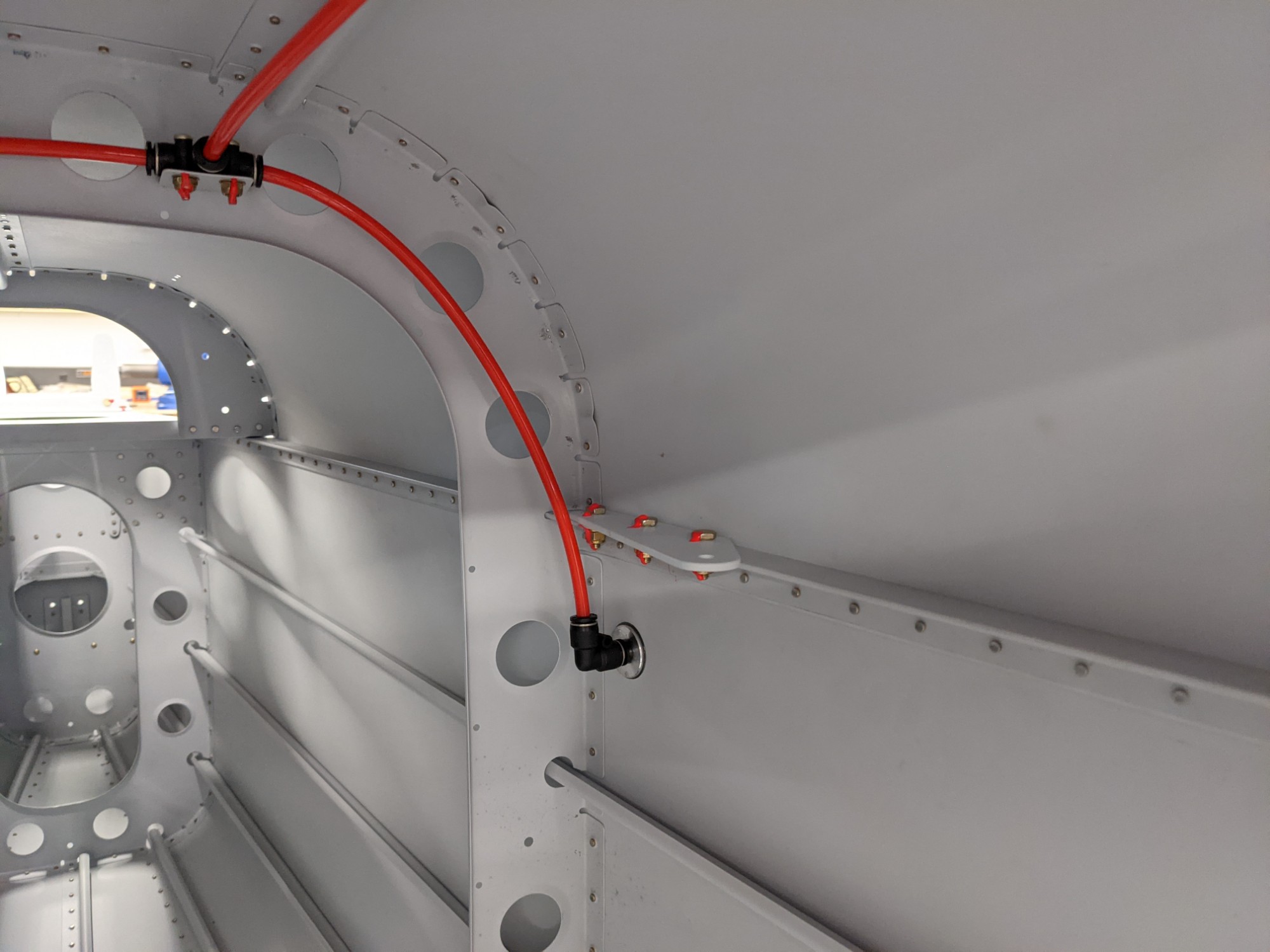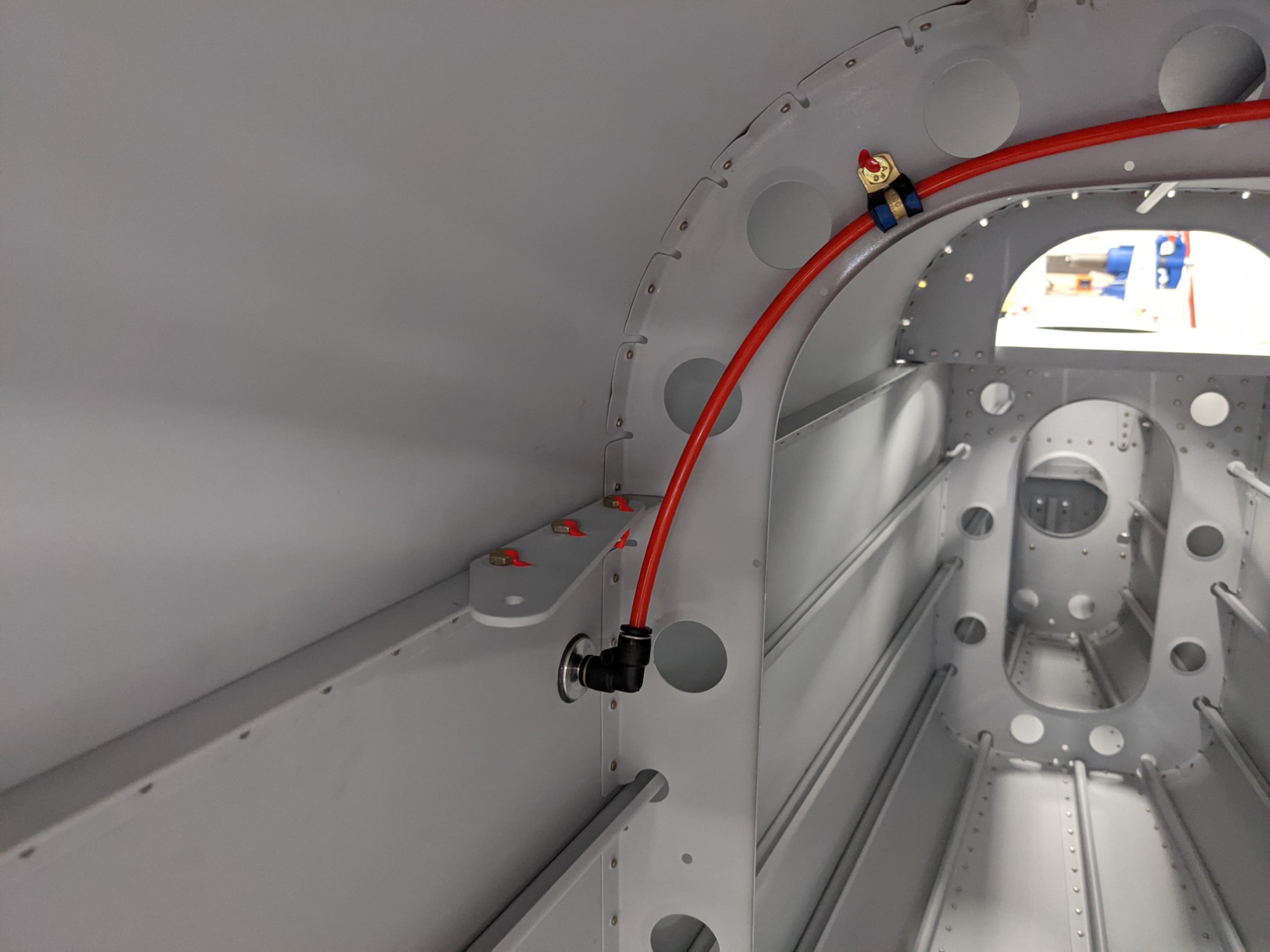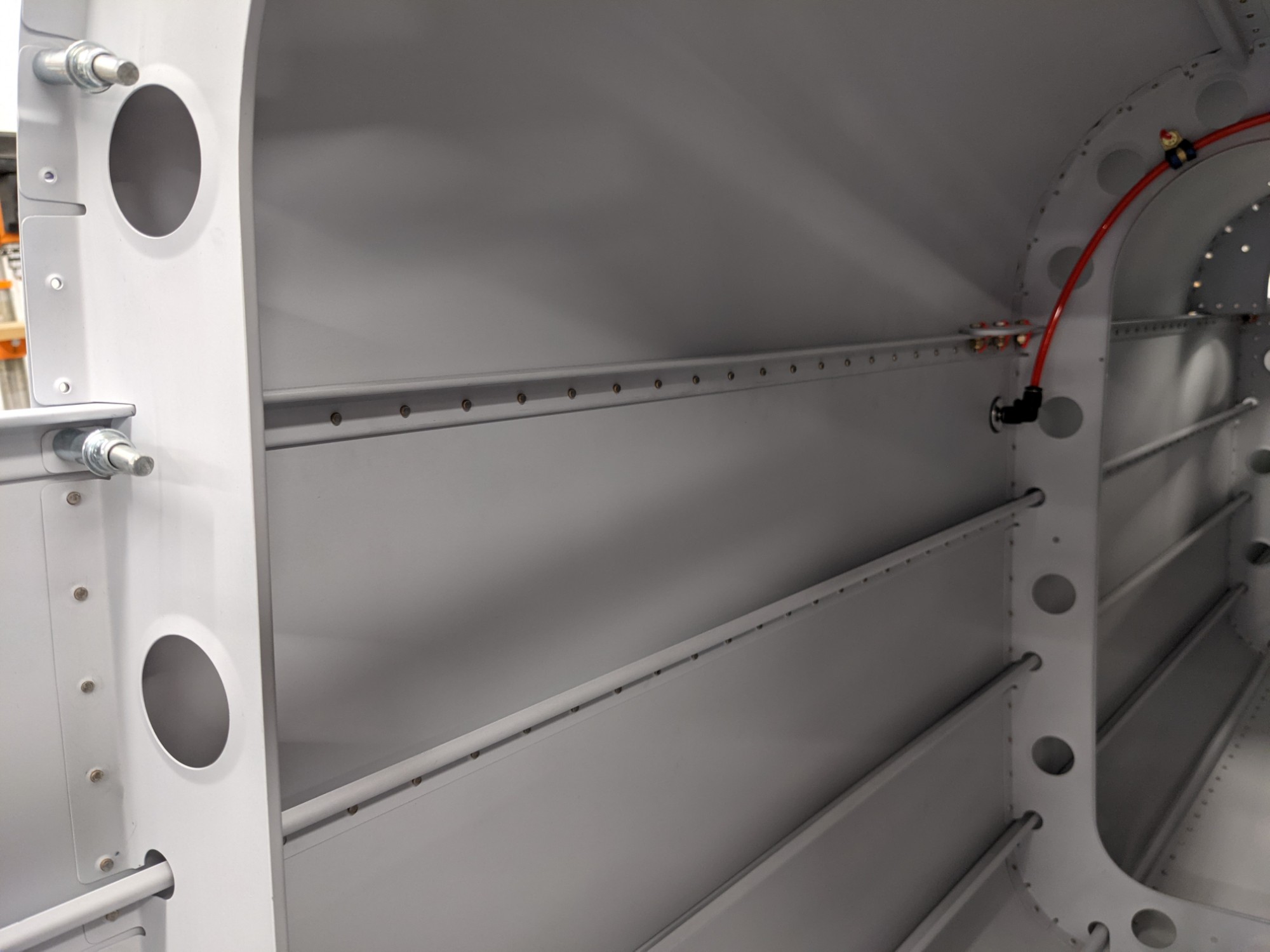 I also attached the elevator bell crank and the battery/bellcrank mount. I attached these loosely as they will need removed later. I also attached the Garmin elevator servo bracket using the longer screws provided.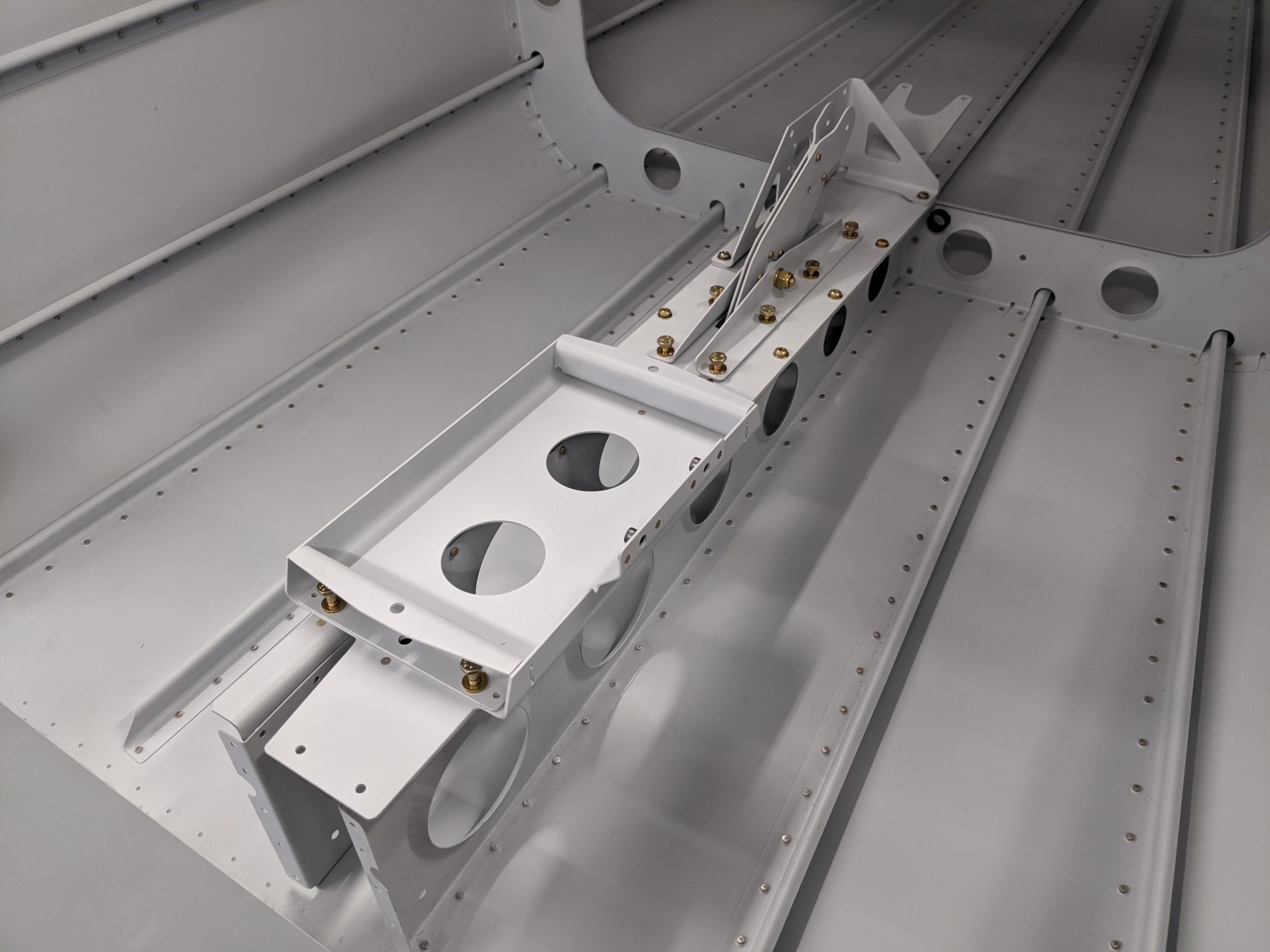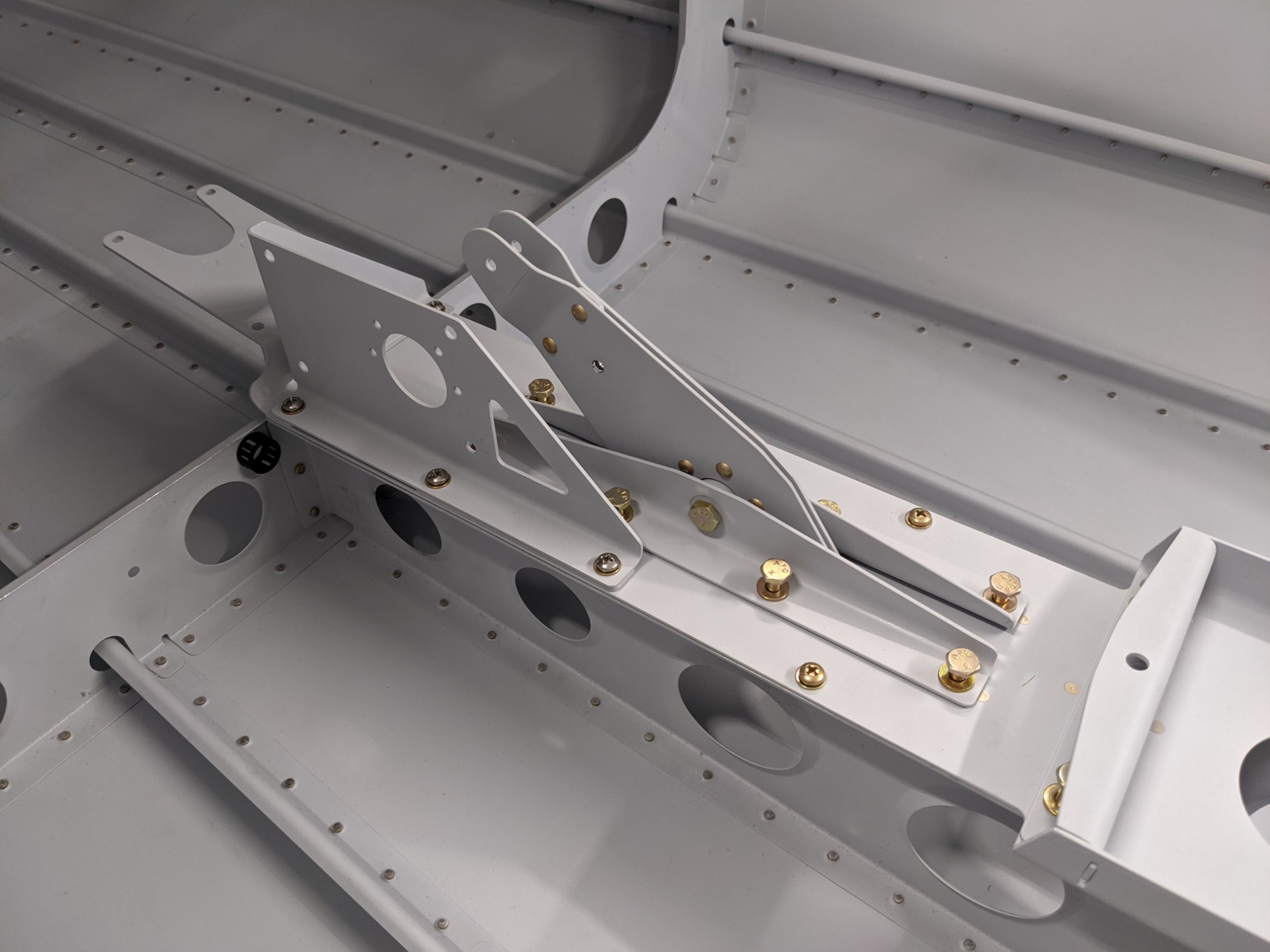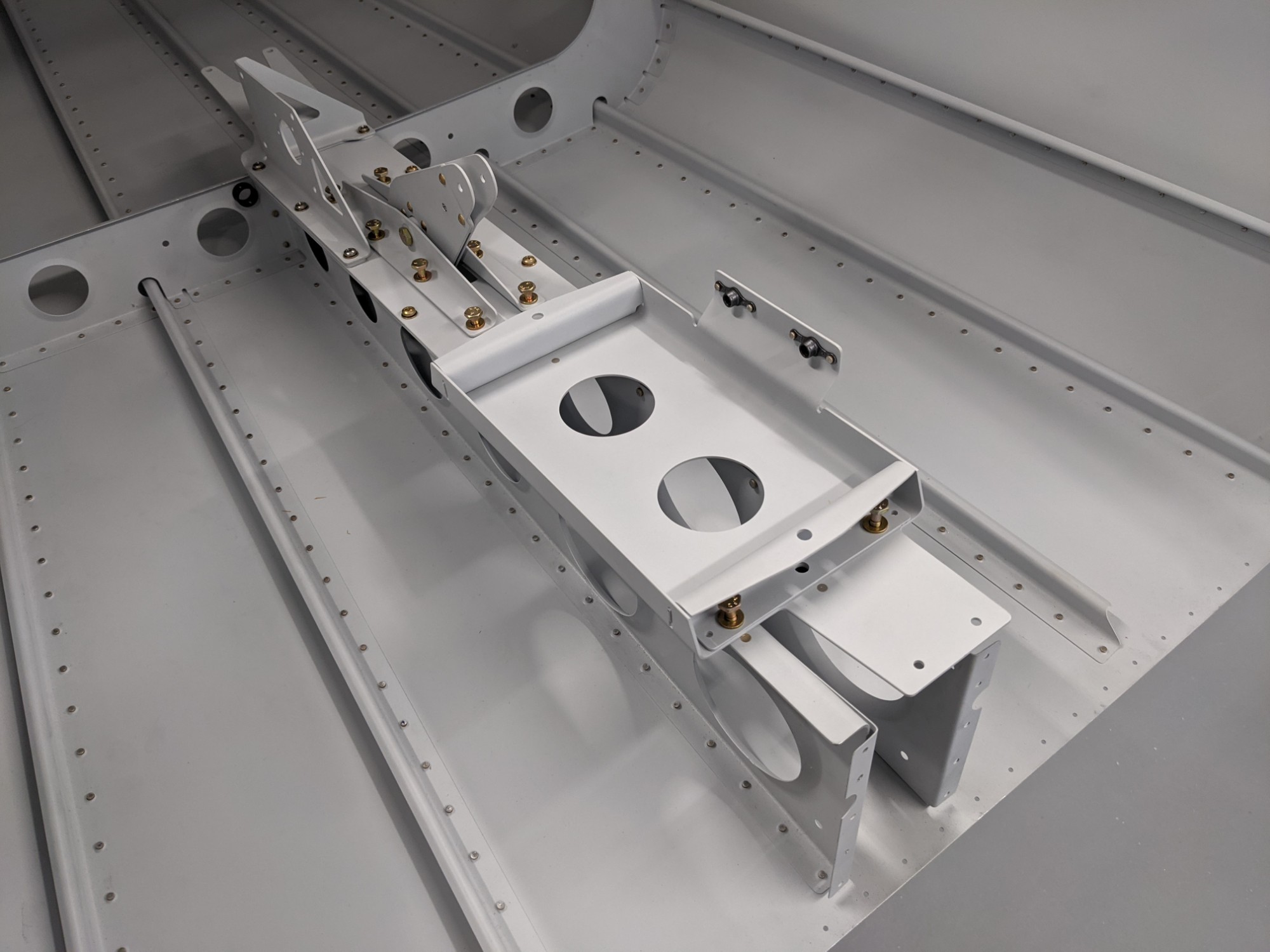 My next order of business is to reorganize my shelving for fuselage parts and to find a place to store the tailcone safely out of the way.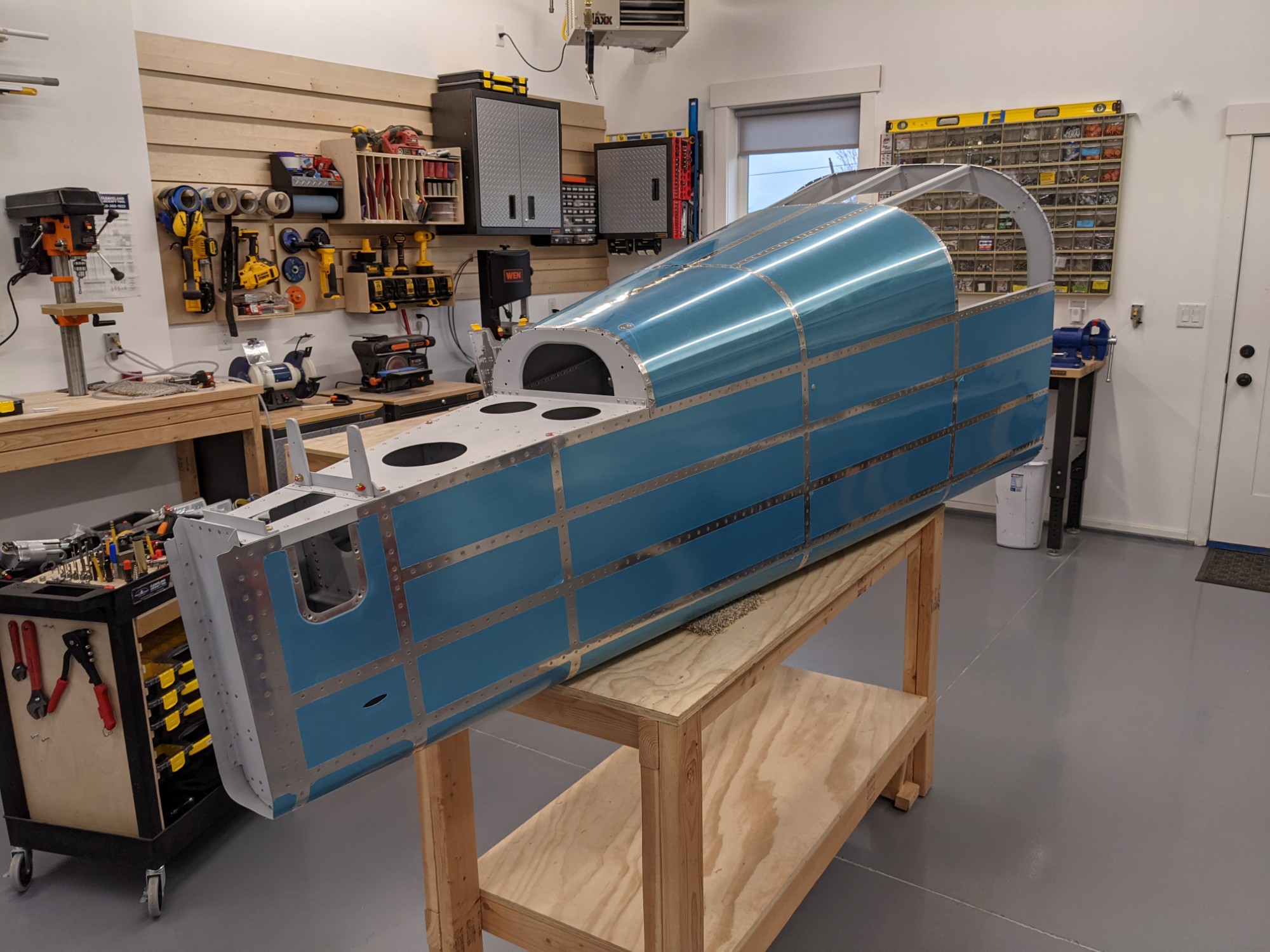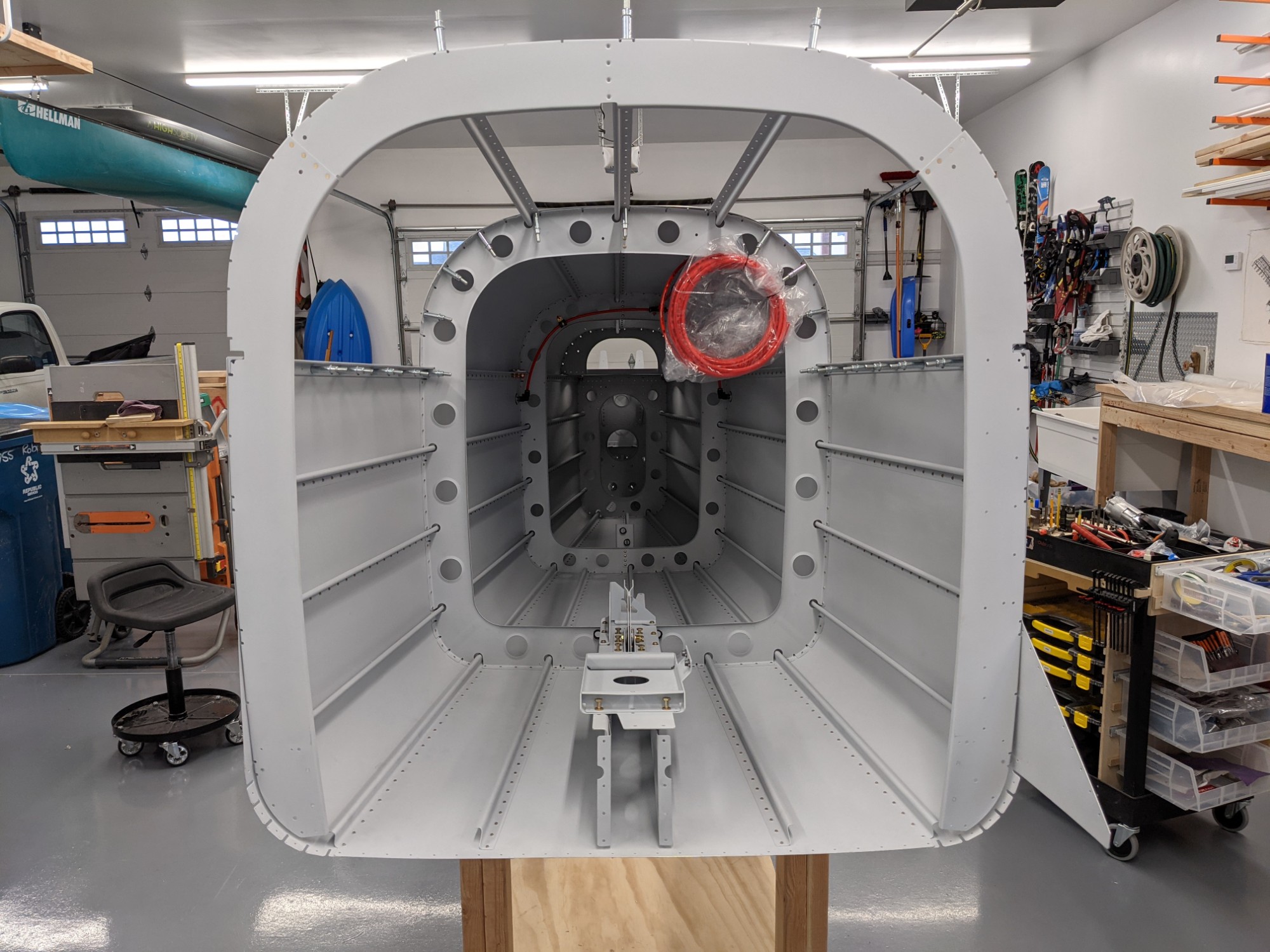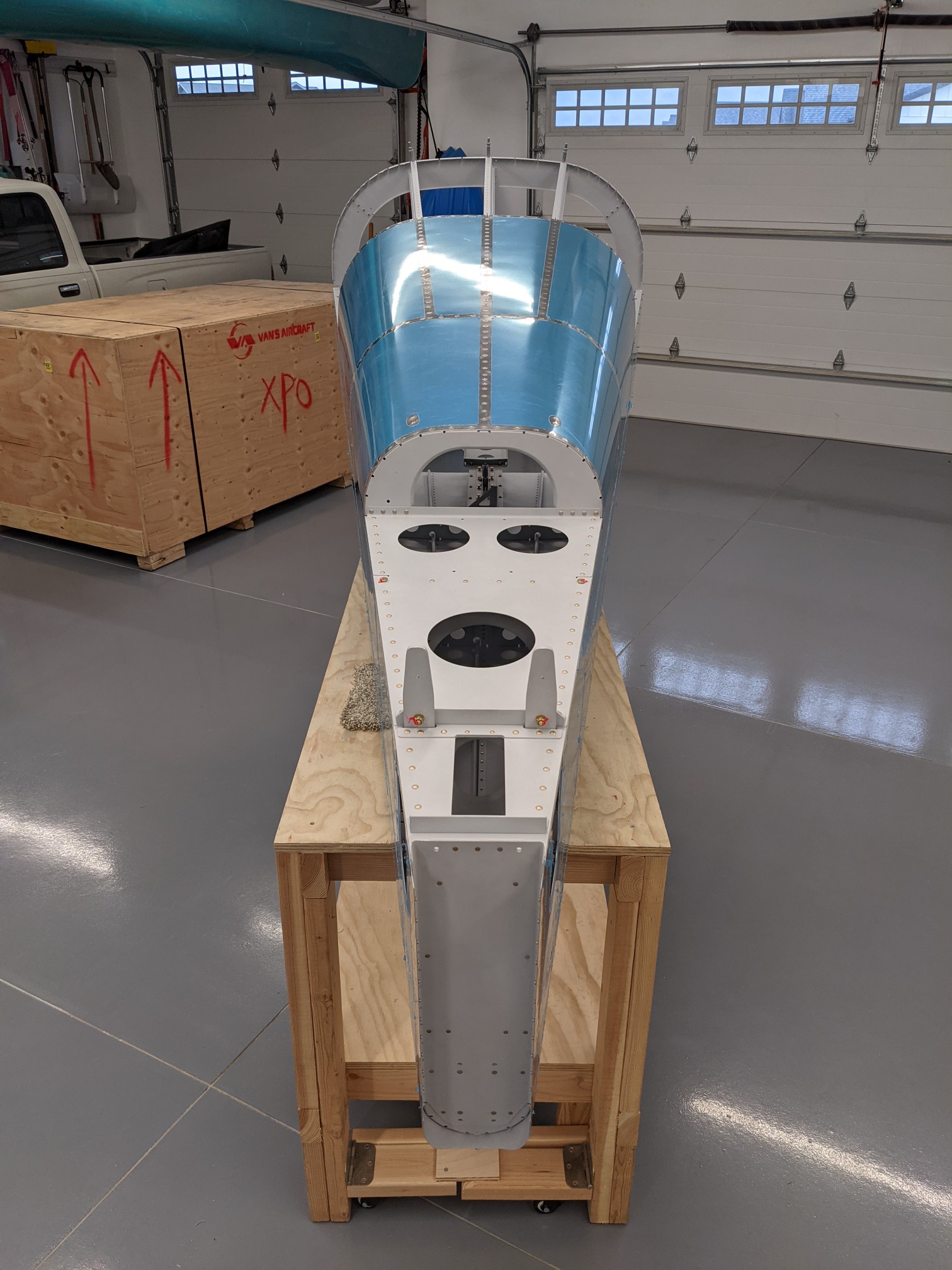 I'm going to delay attaching the tail feathers for now so this completes my work on the empennage kit for the time being!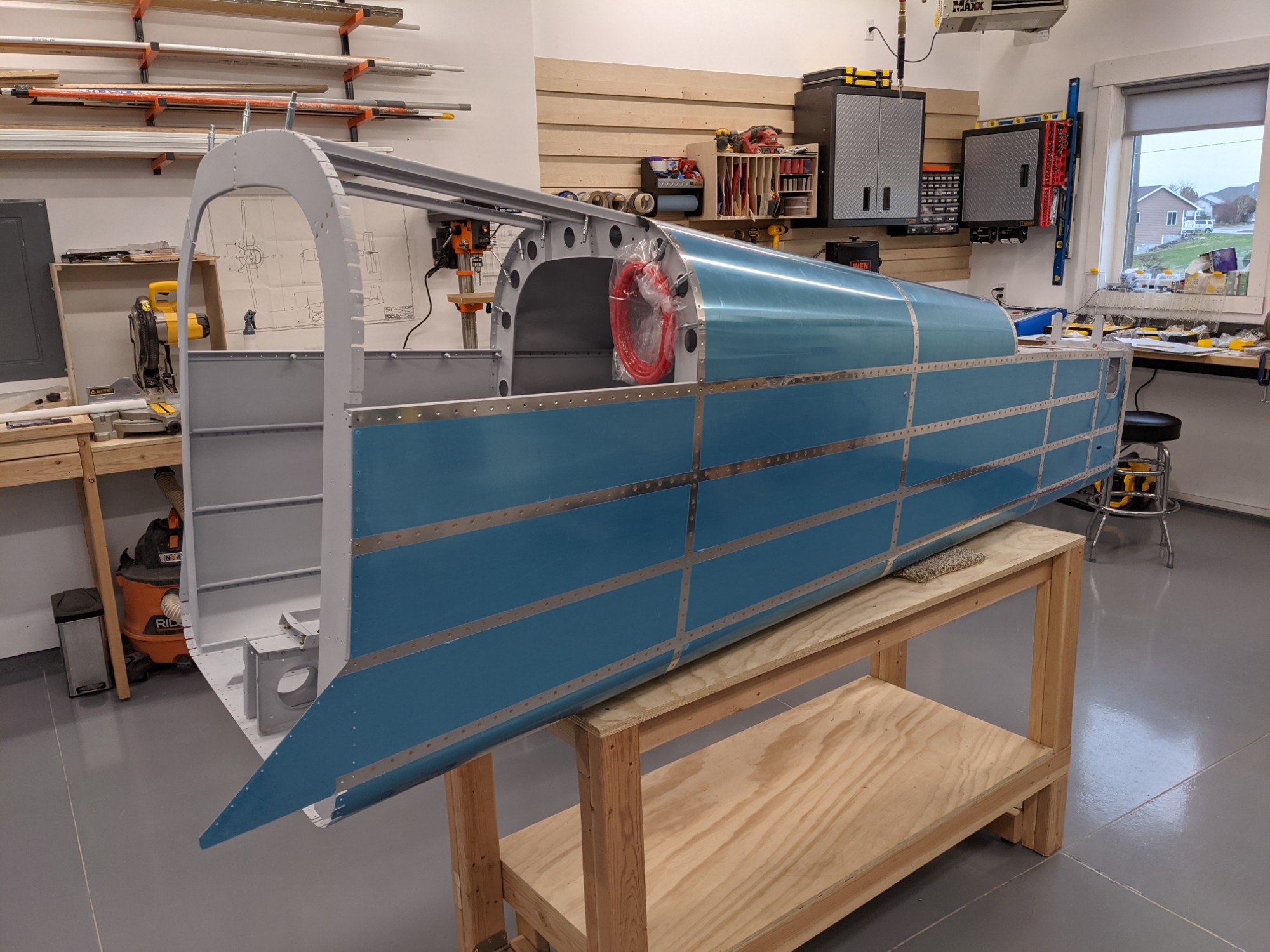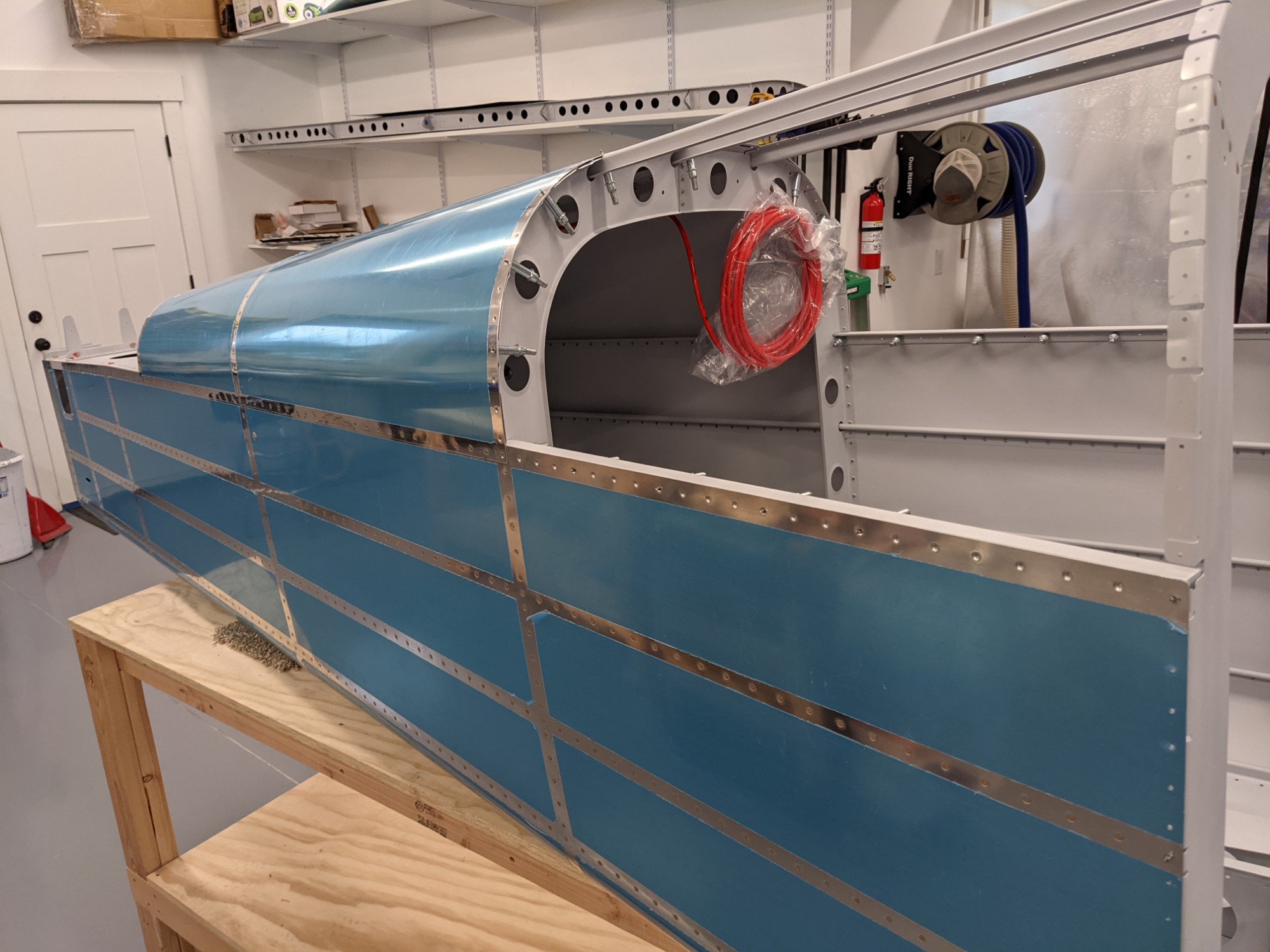 Onwards and, eventually, upwards!