I completed a full inspection of the horizontal stabilizer and replaced a few more rivets. Larry DePute, technical counselor for EAA Chapter 517, stopped by again this morning to take a look before I closed it up (thanks again Larry, much appreciated!).
Leah put clecos into every second hole along the rear spar and placed rivets in the alternating holes. I set the blind rivets in the inspar ribs while she was getting things prepped.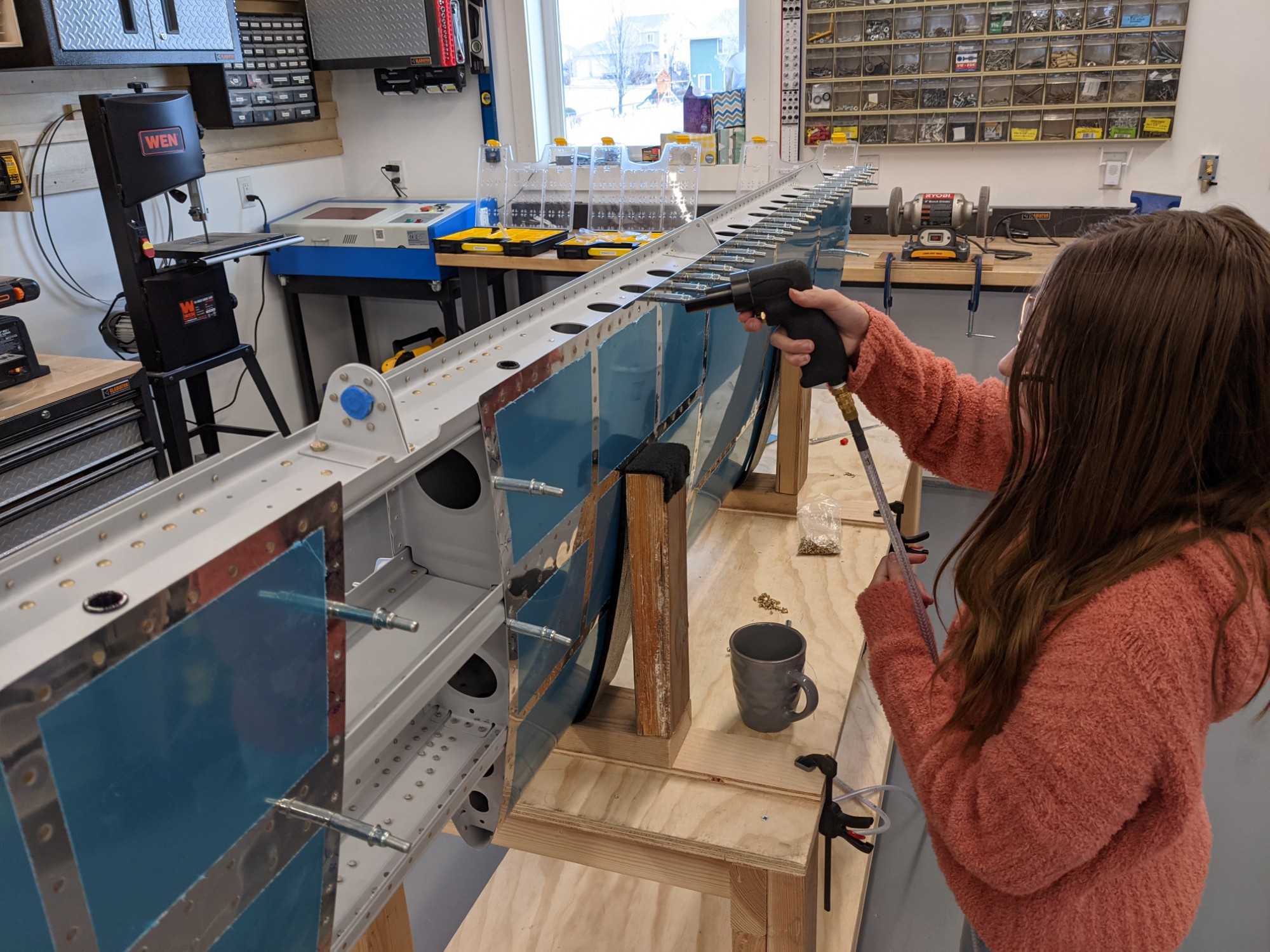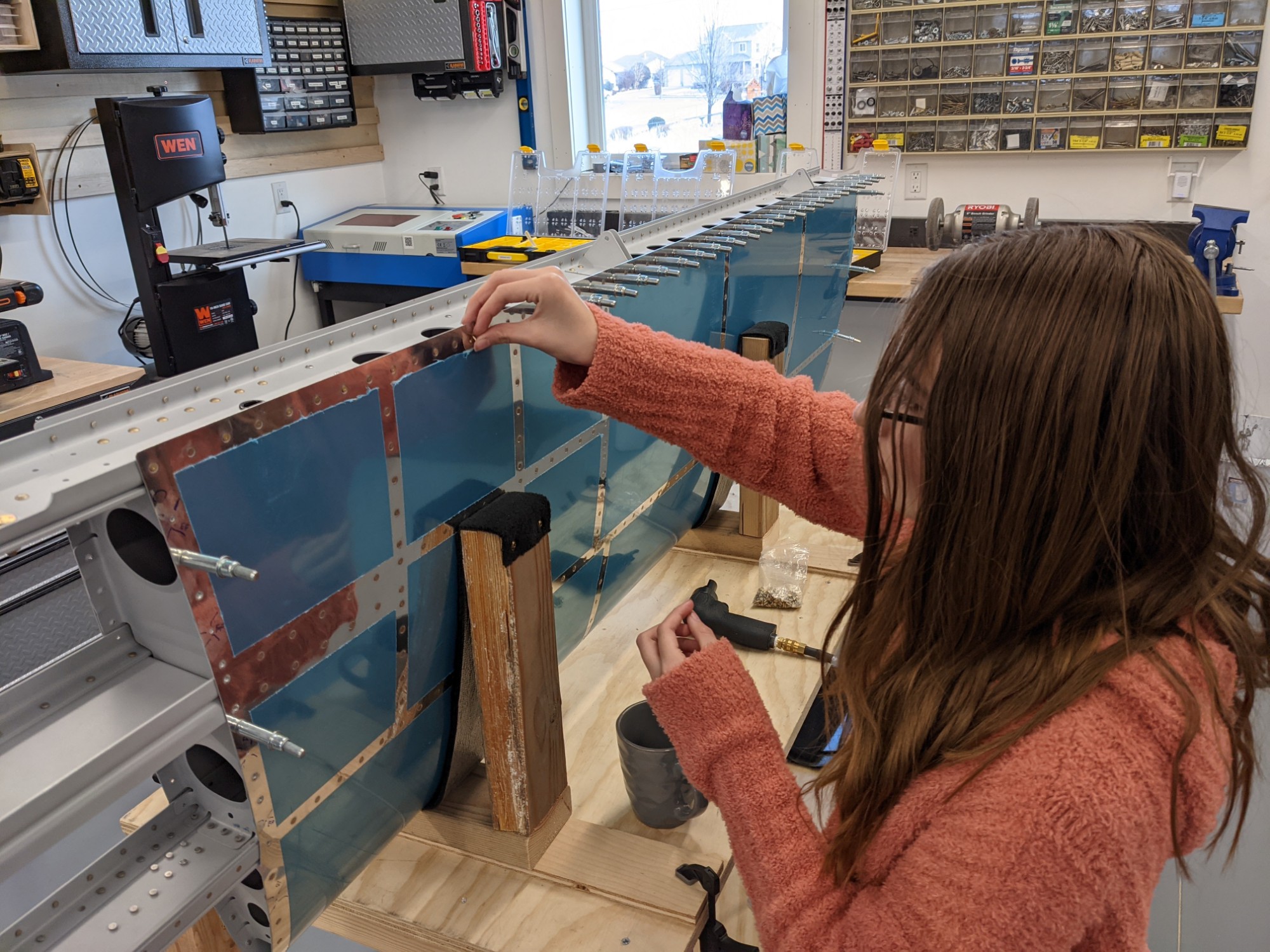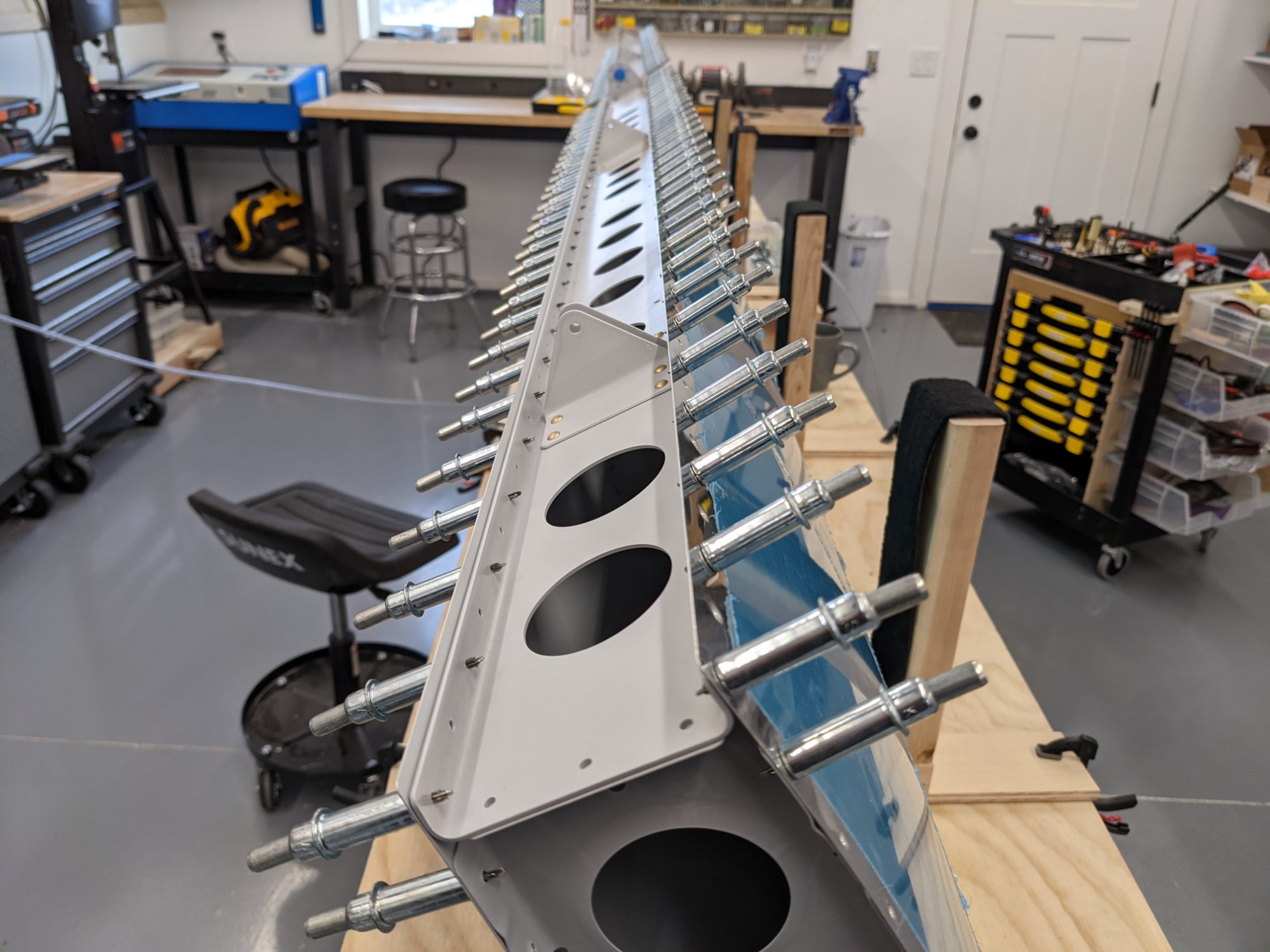 I then riveted the spar while she went behind me removing clecos and placing the remaining rivets.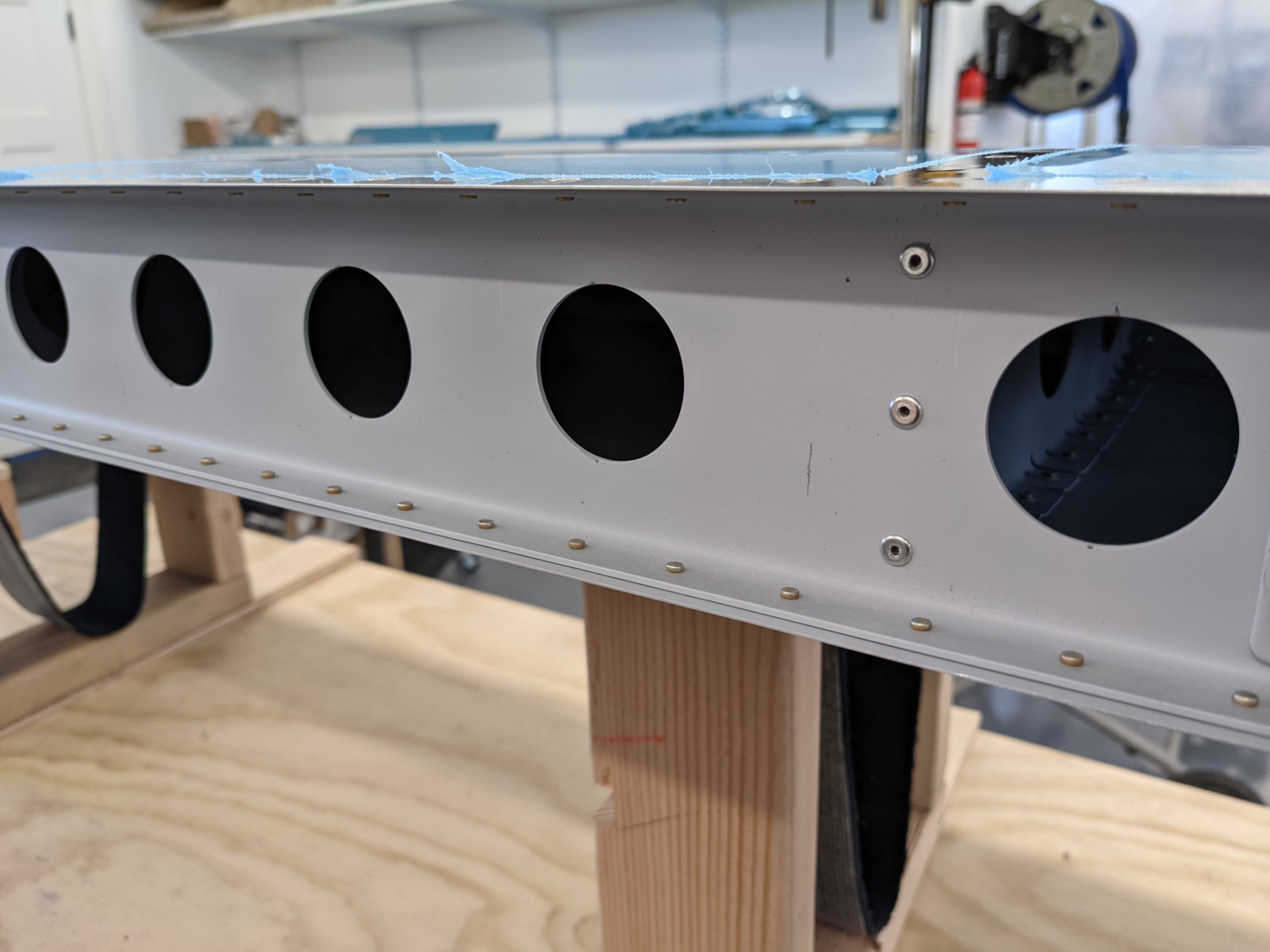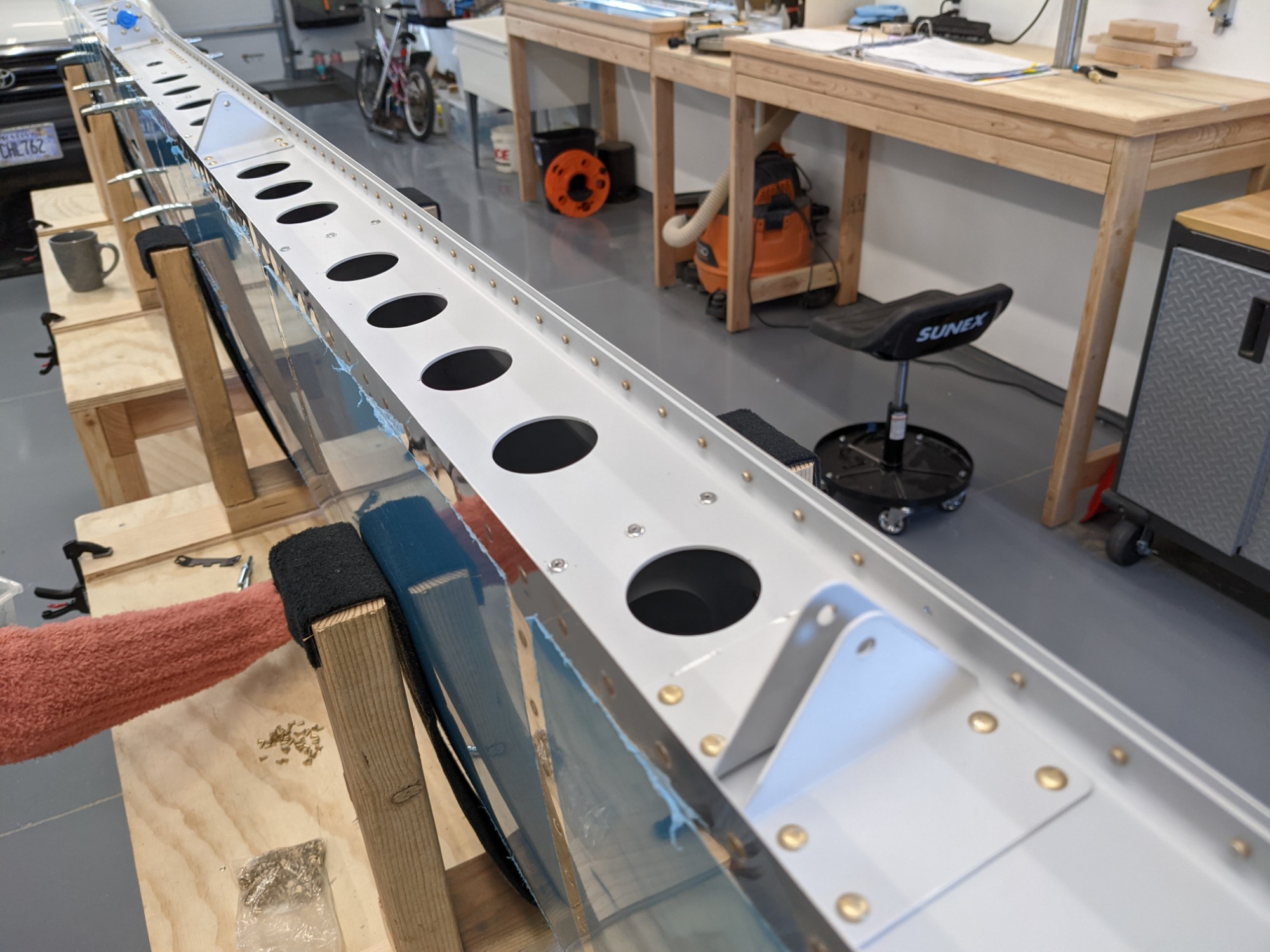 We made quick work of the spar riveting and then moved on to the outboard rib rivets.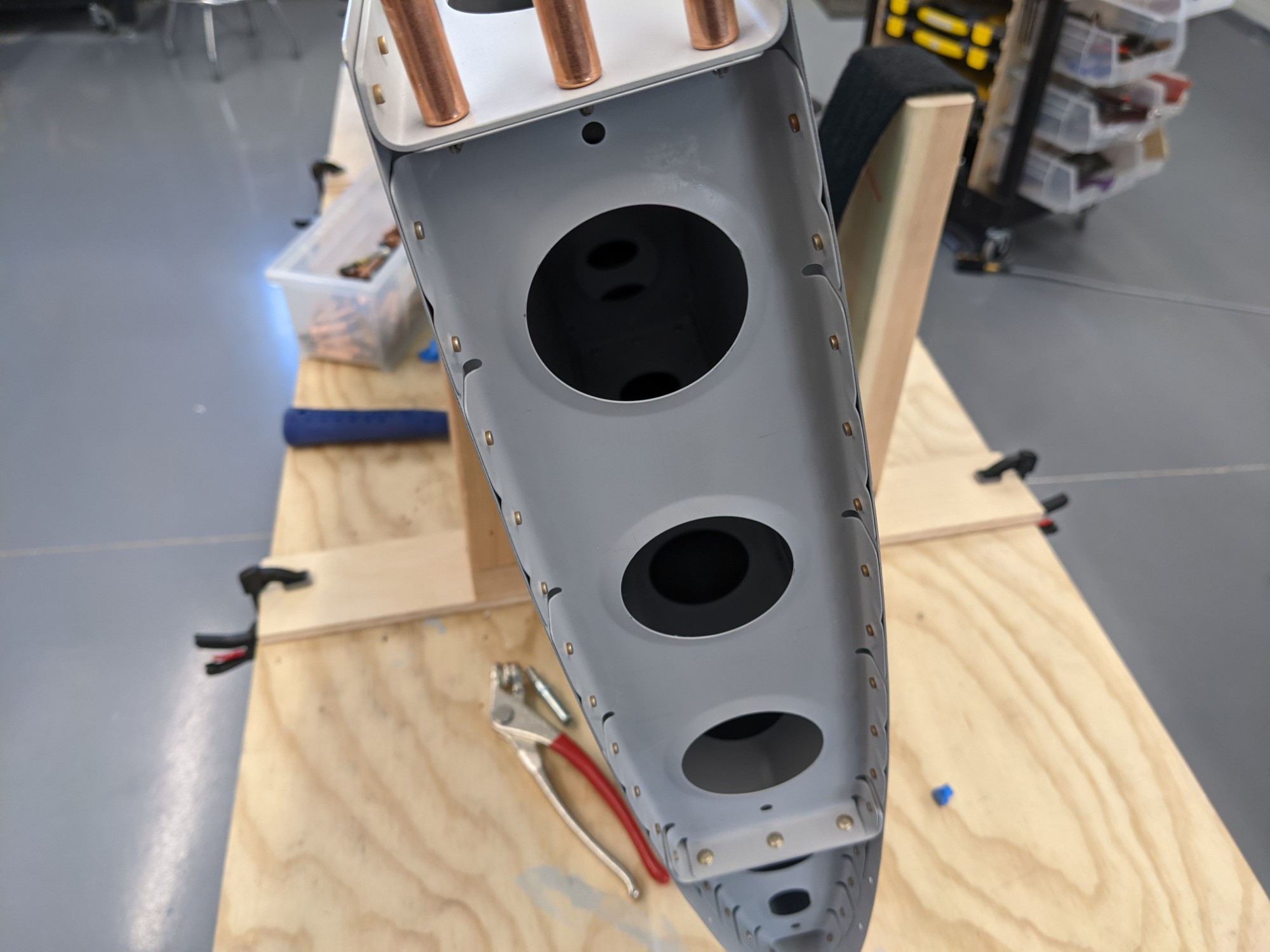 After getting those completed we moved on to the inboard ribs.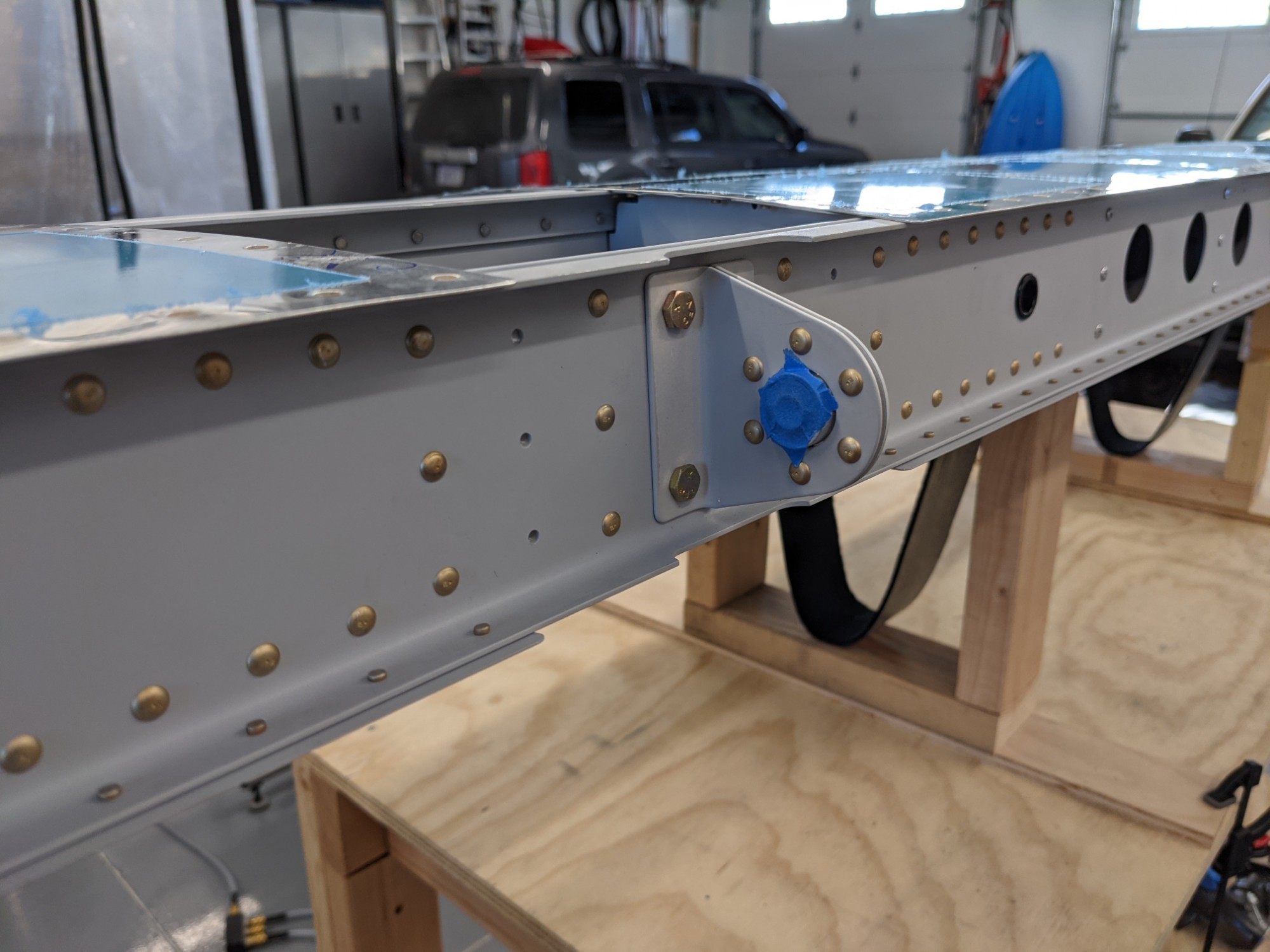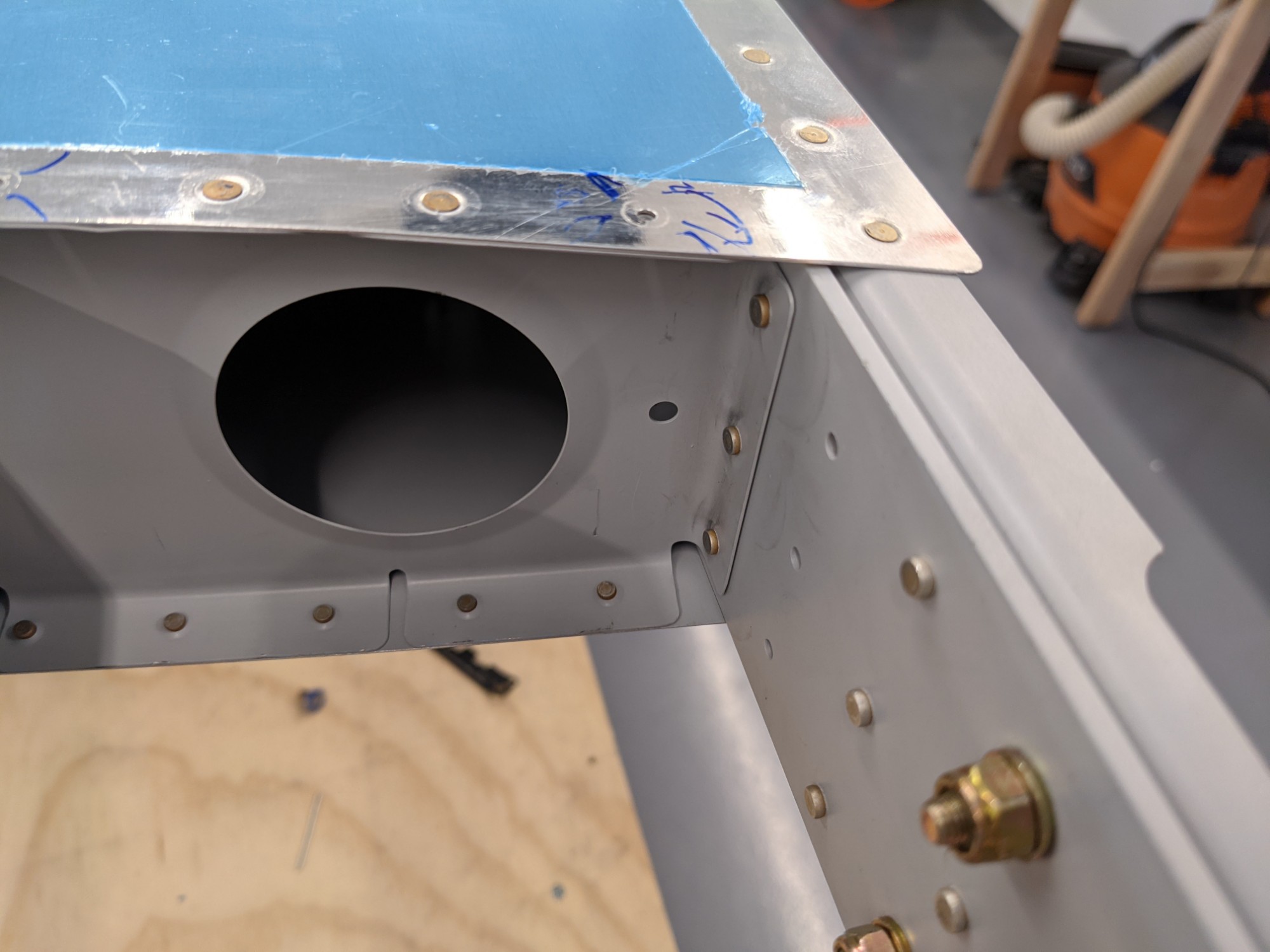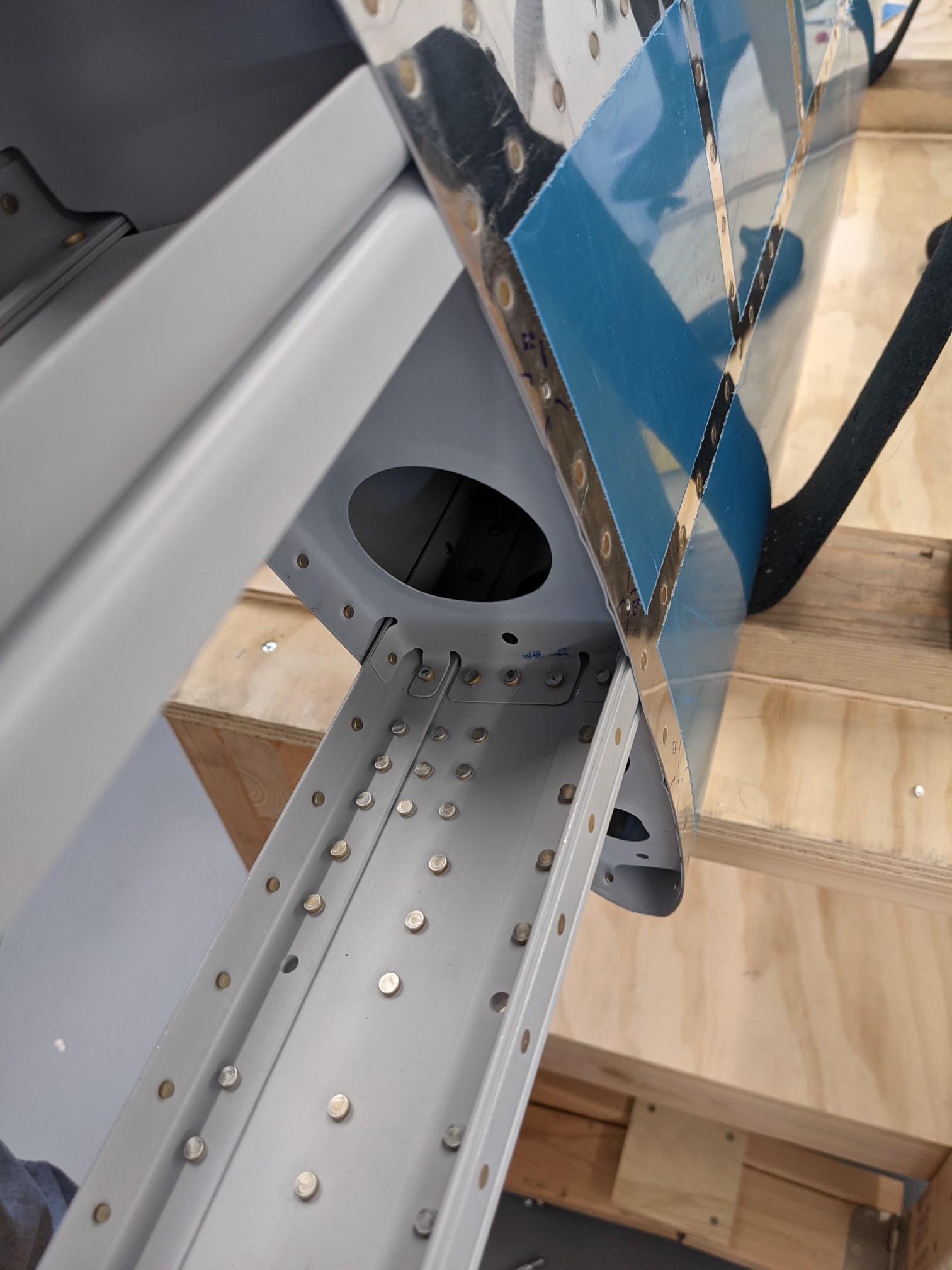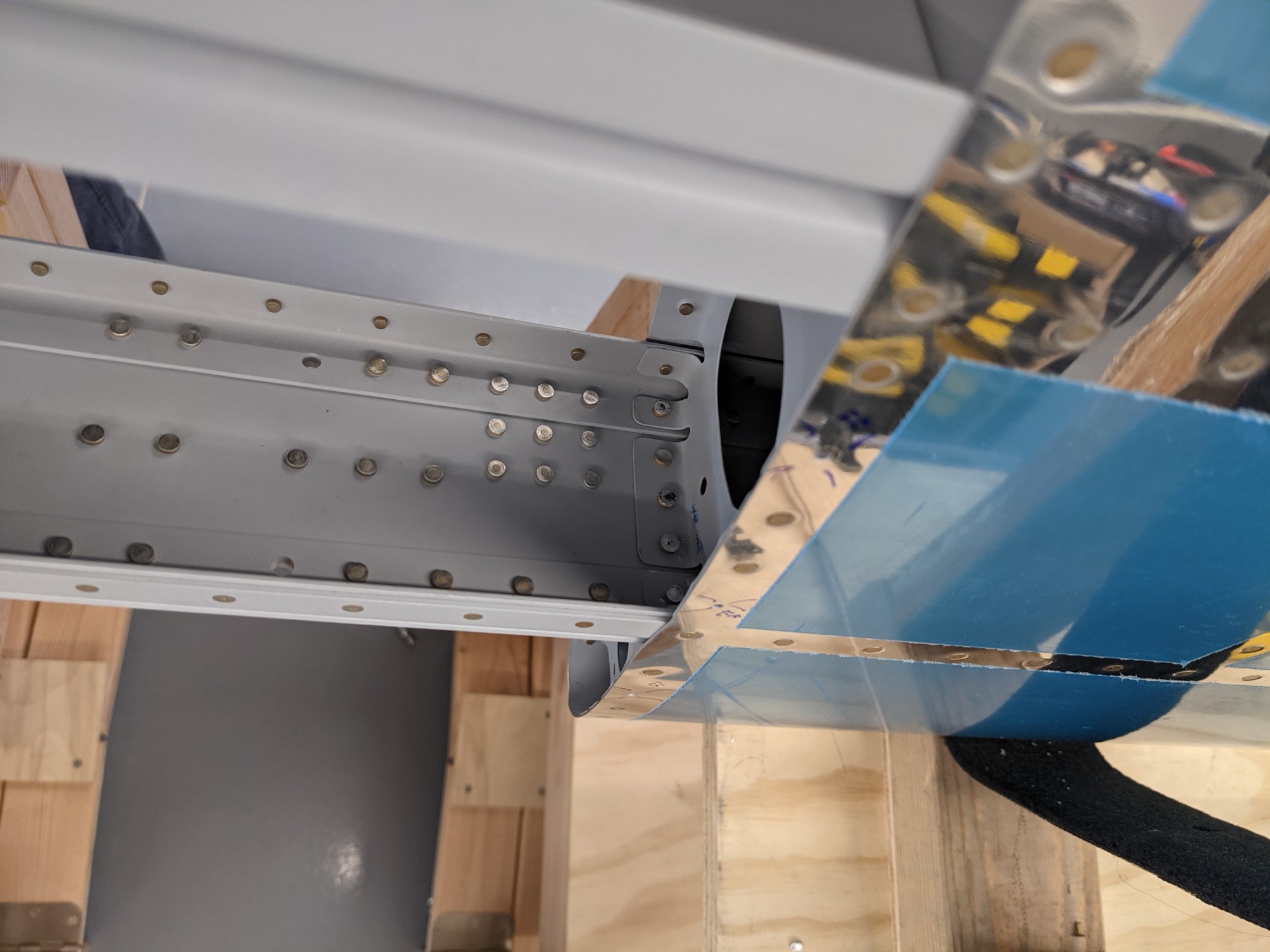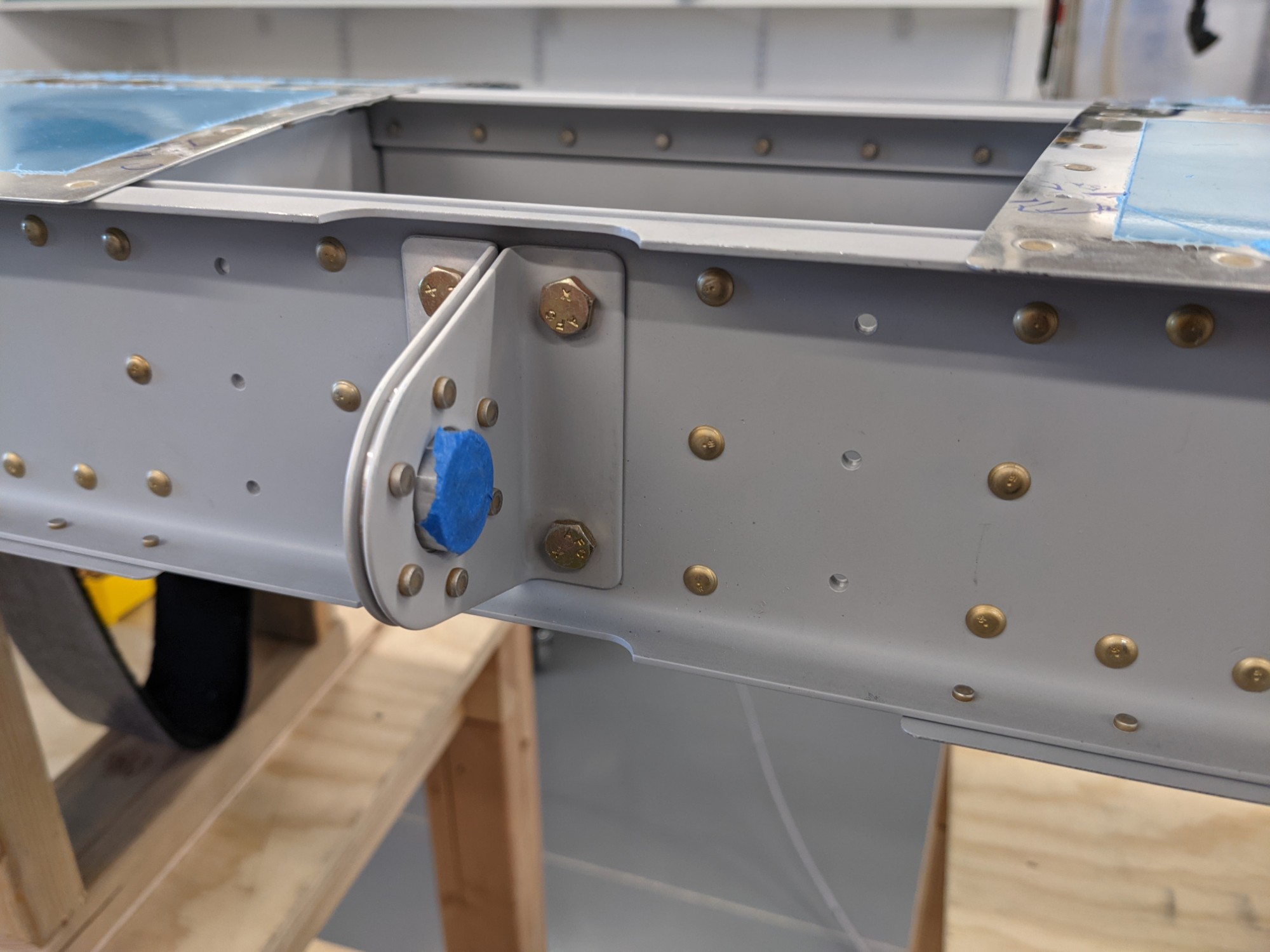 Done! Feels good to have another major assembly complete.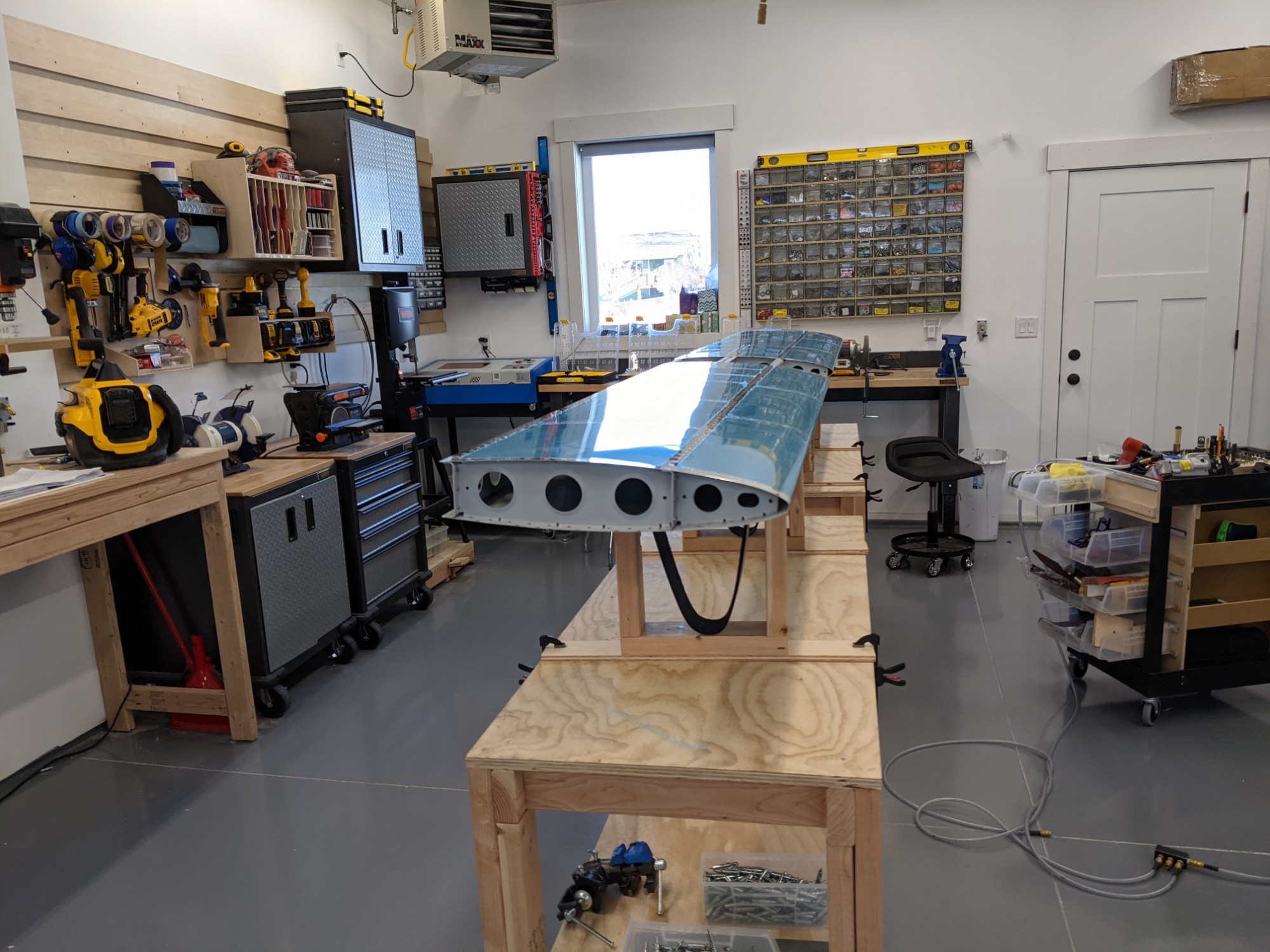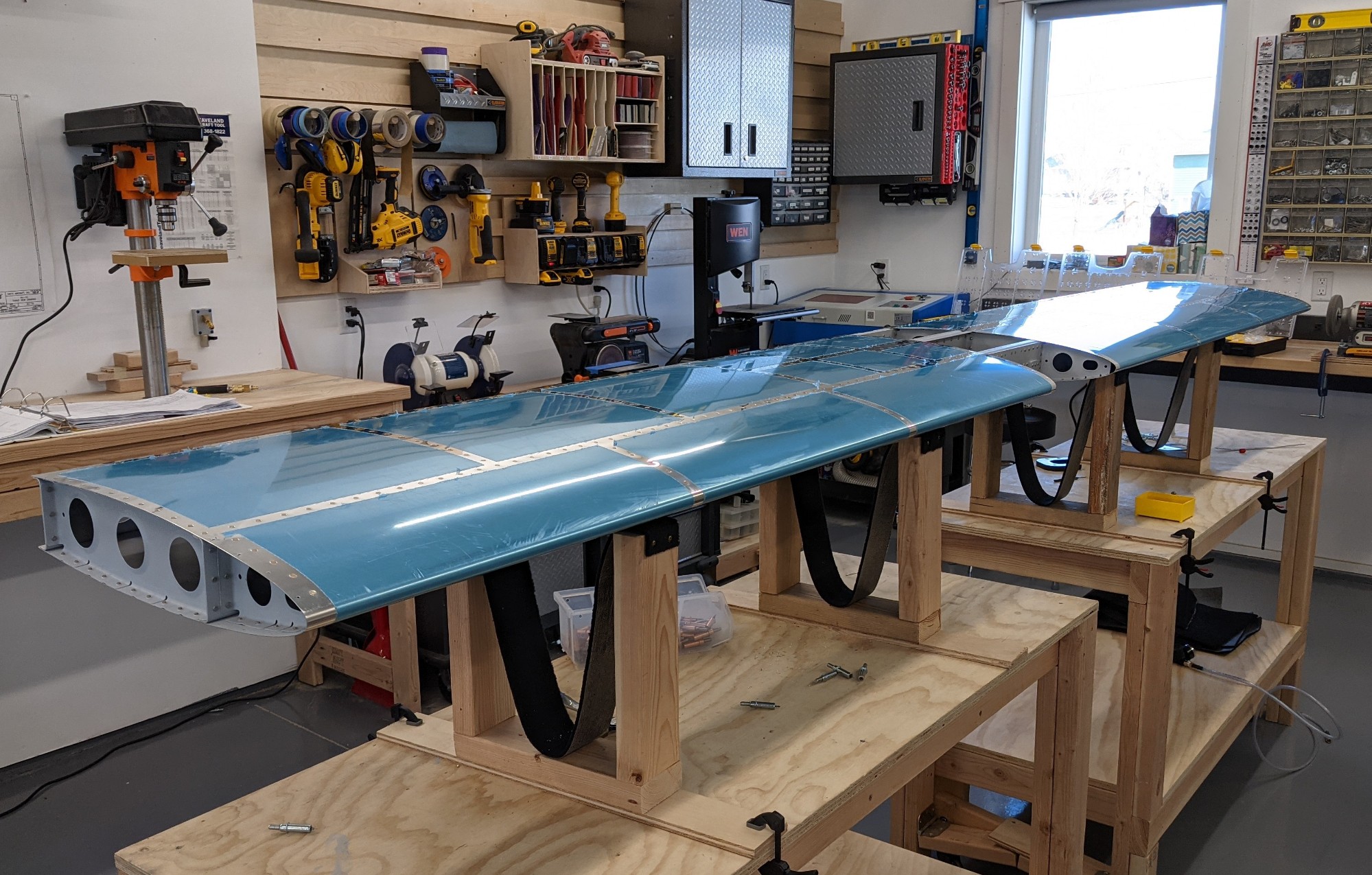 I consolidated the remaining empennage kit parts down to two shelves and put the completed horizontal stabilizer away for now.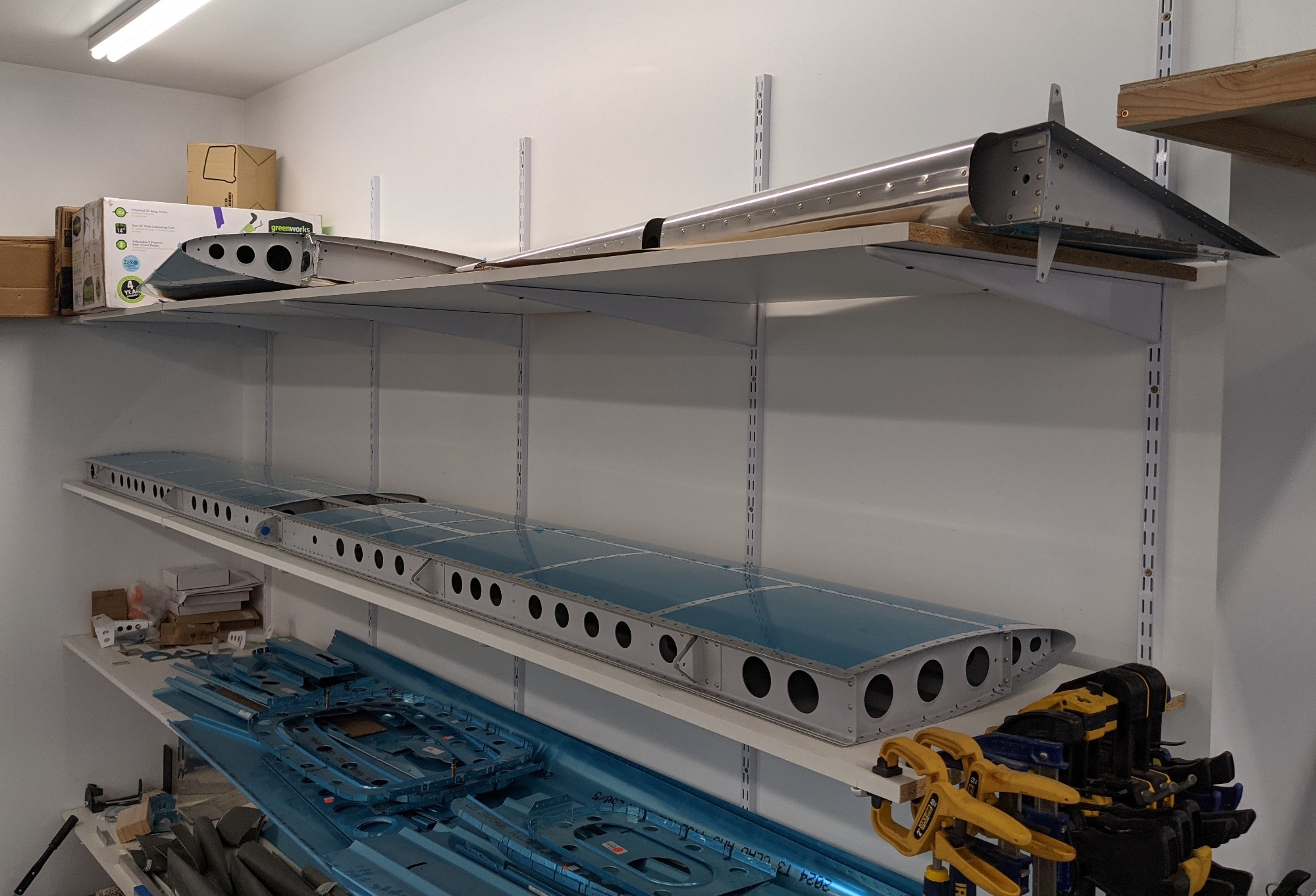 Onwards to the elevators!