I have mostly finalized how I plan to route conduit under the rear seats and baggage floors. I cut slots in the seat bases for routing conduit and antenna cables up into the side wall.
I then prepped those parts and primed them.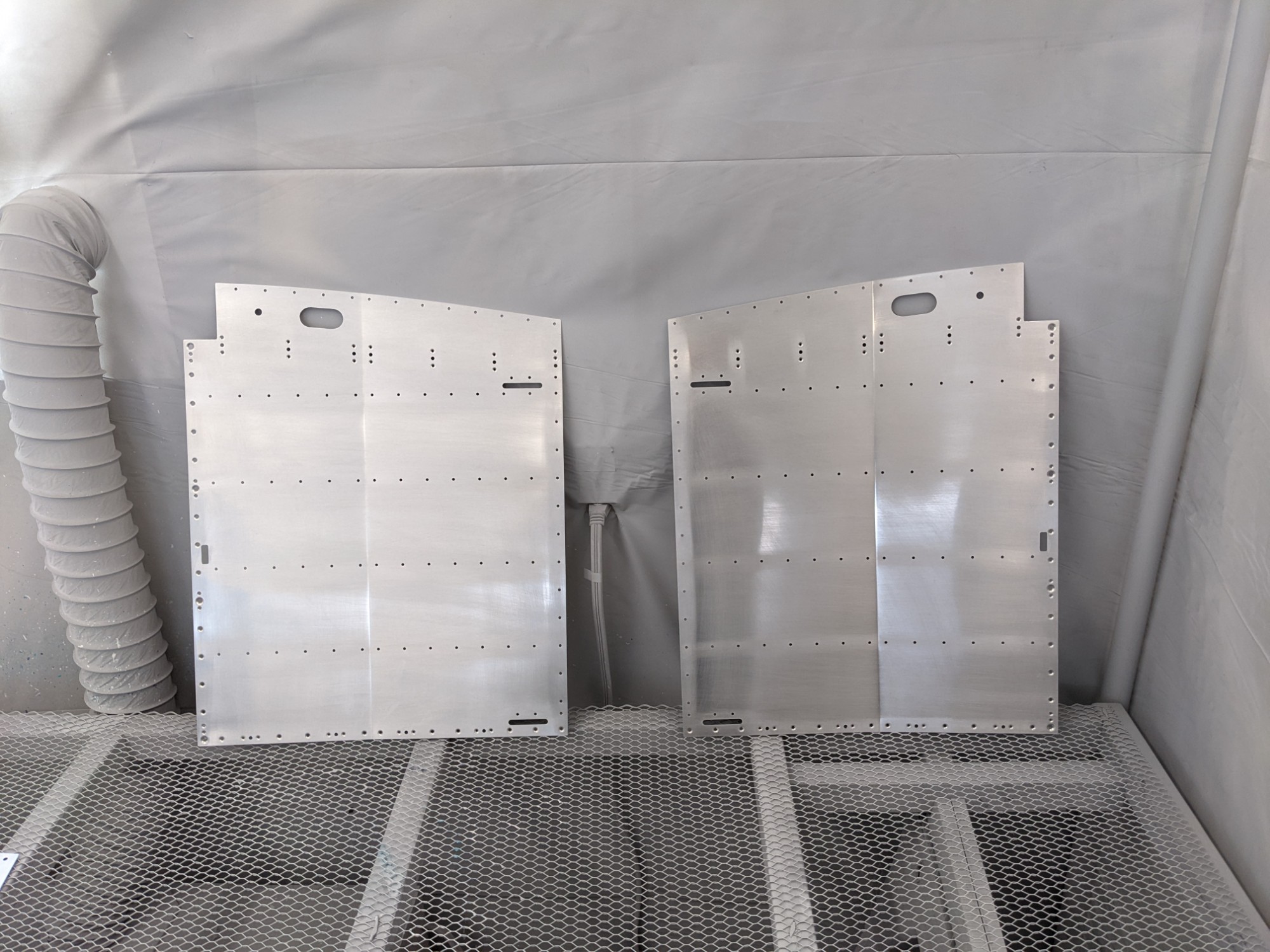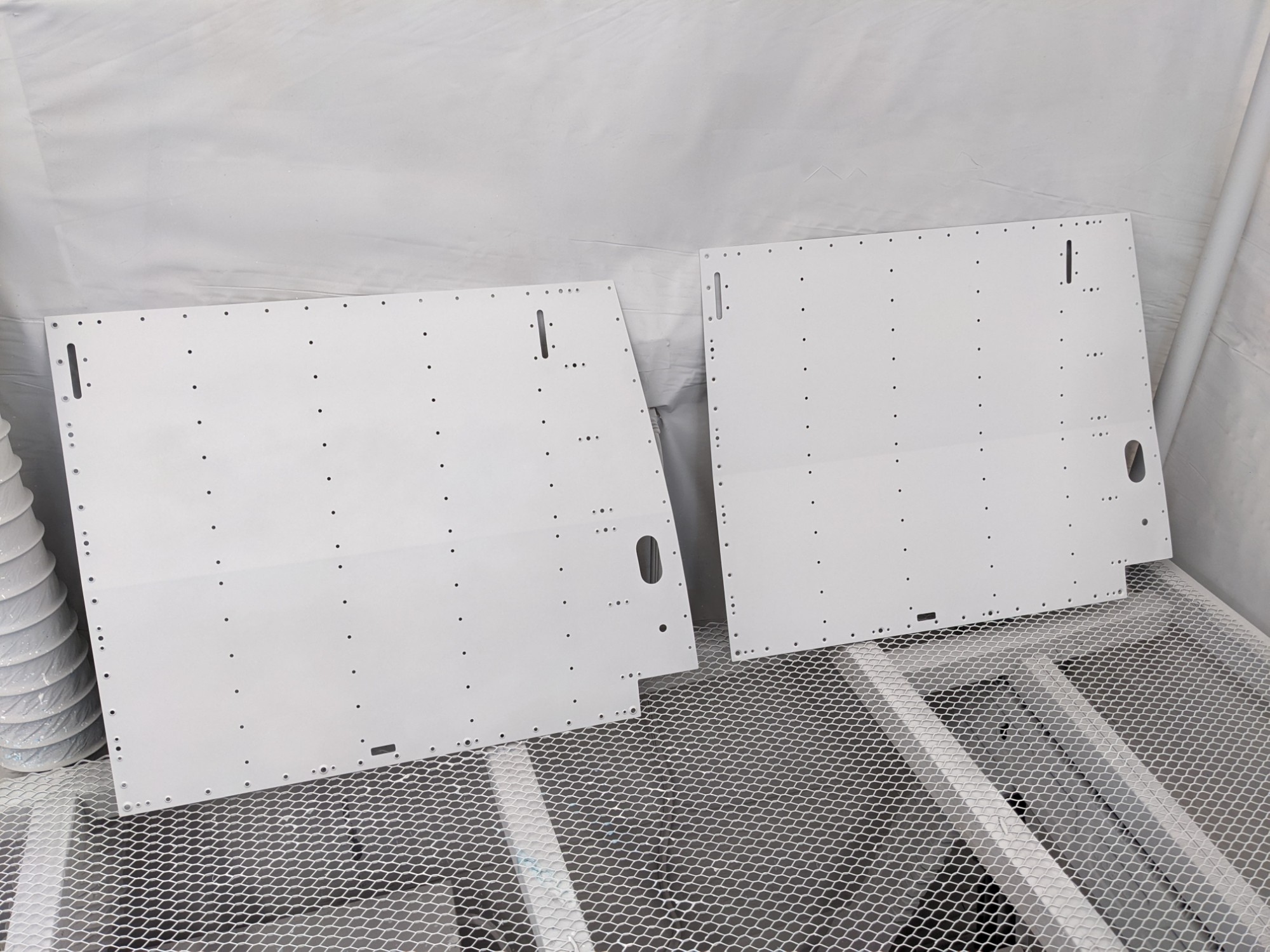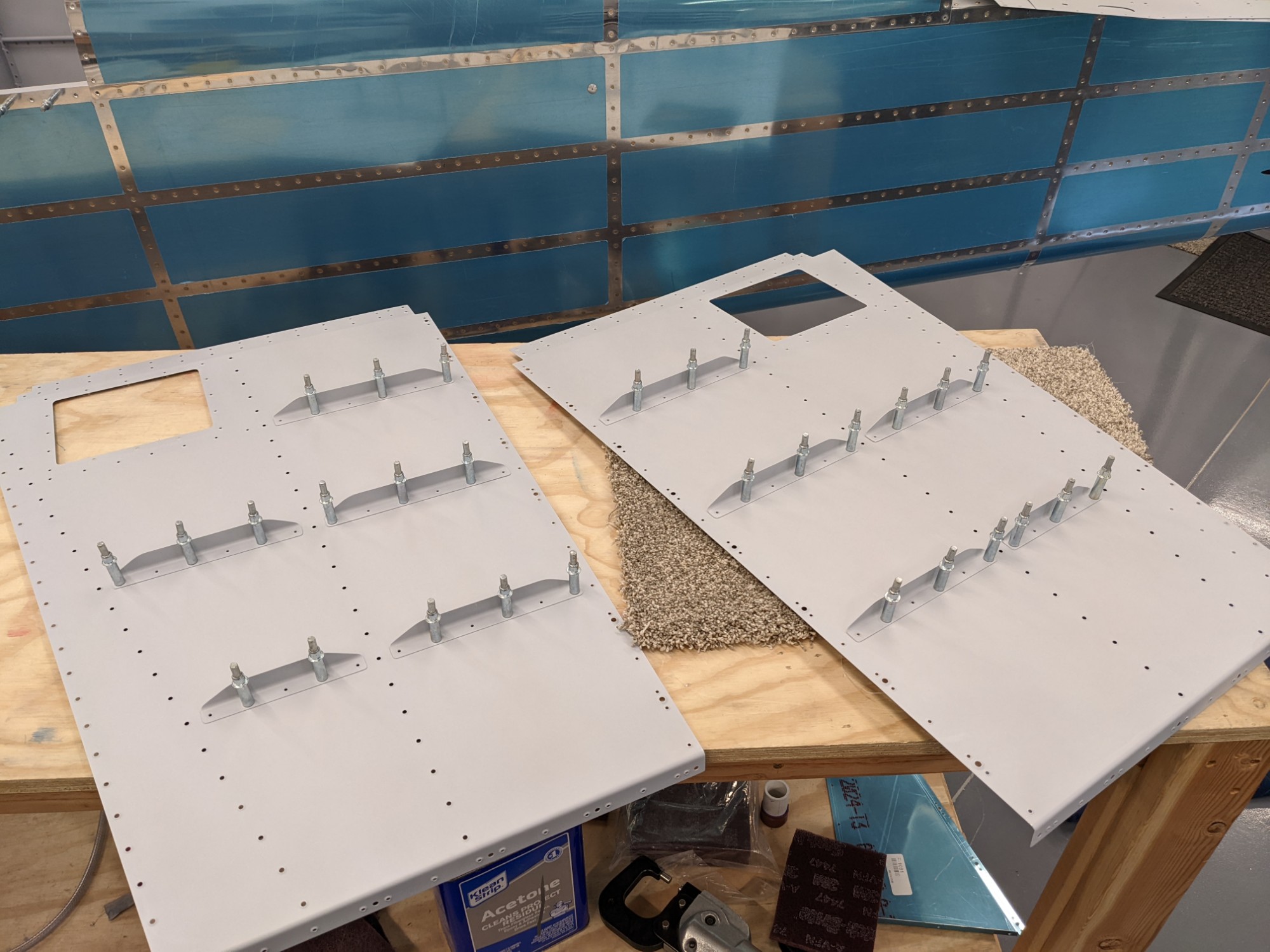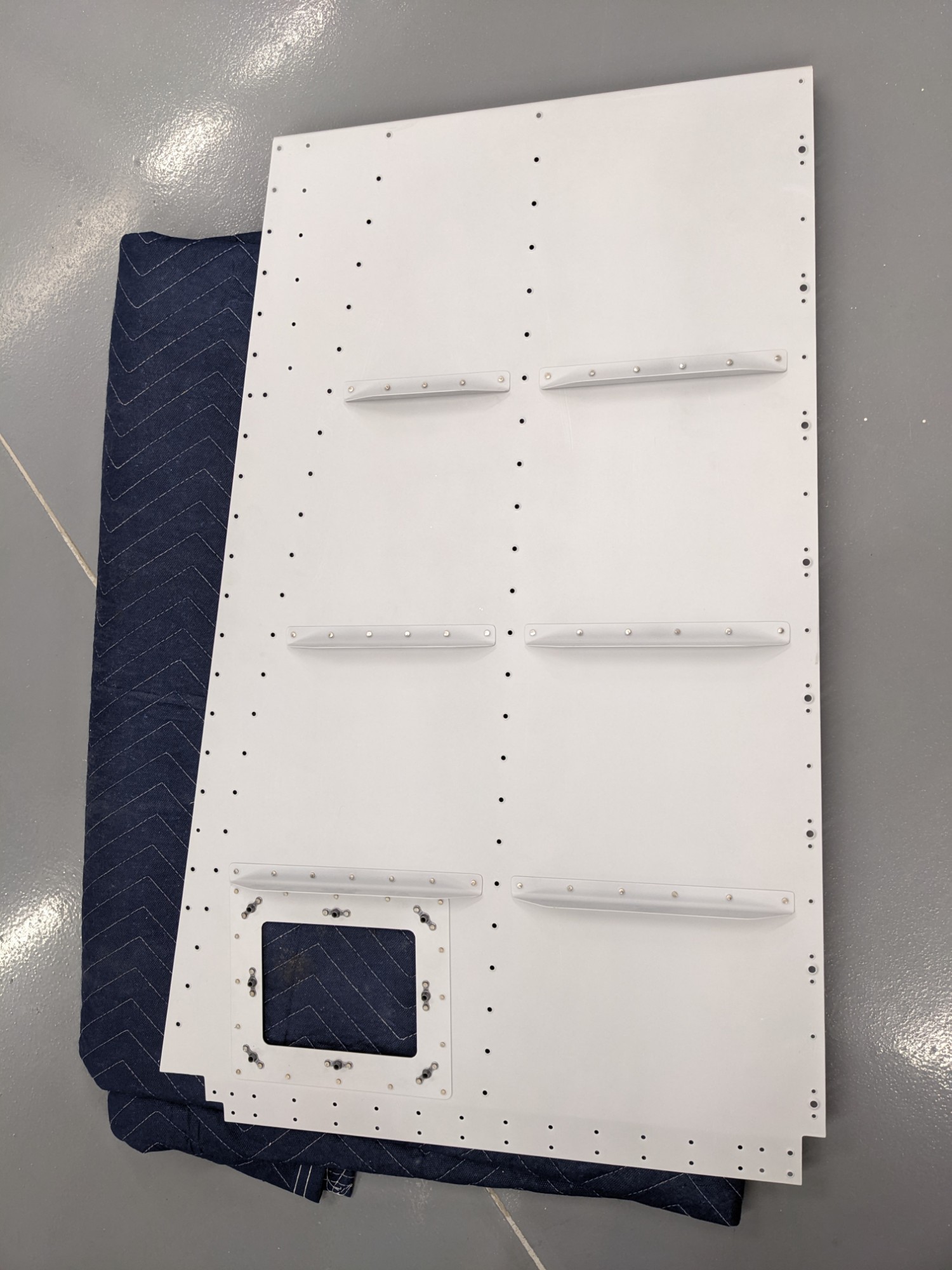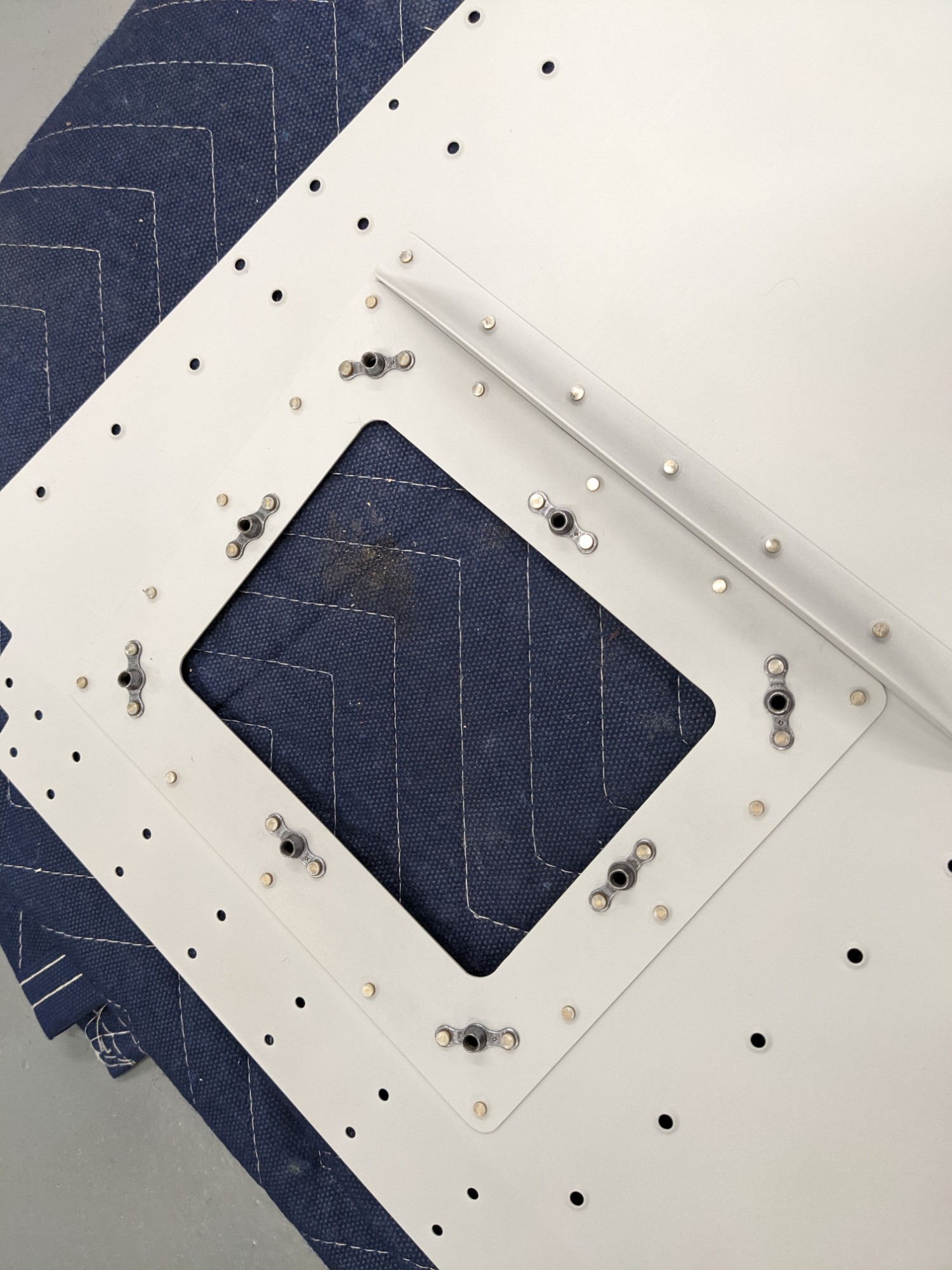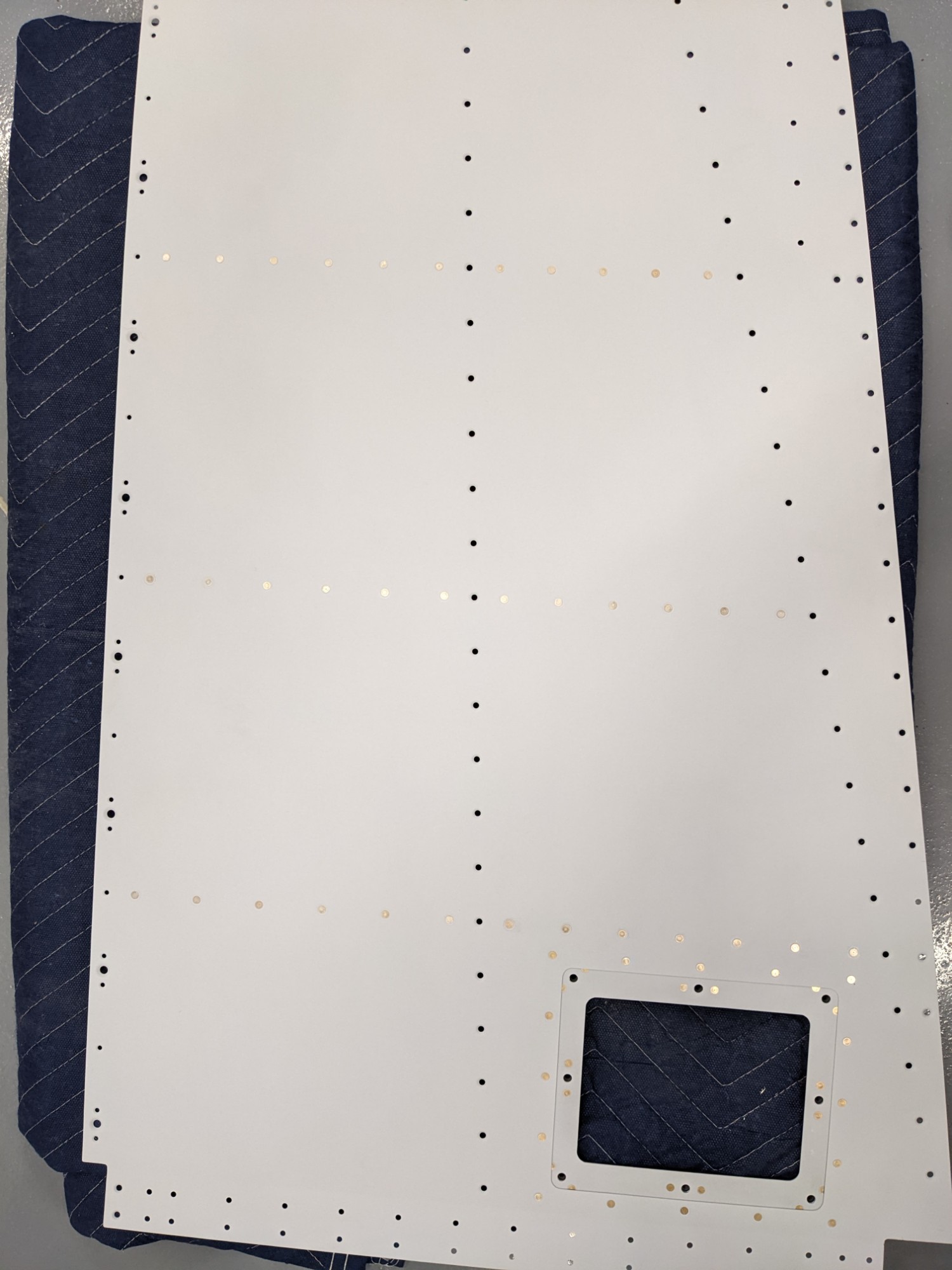 I then riveted the nutplates to the baggage floors.