I continued this evening by removing the side skins and deburring the edges.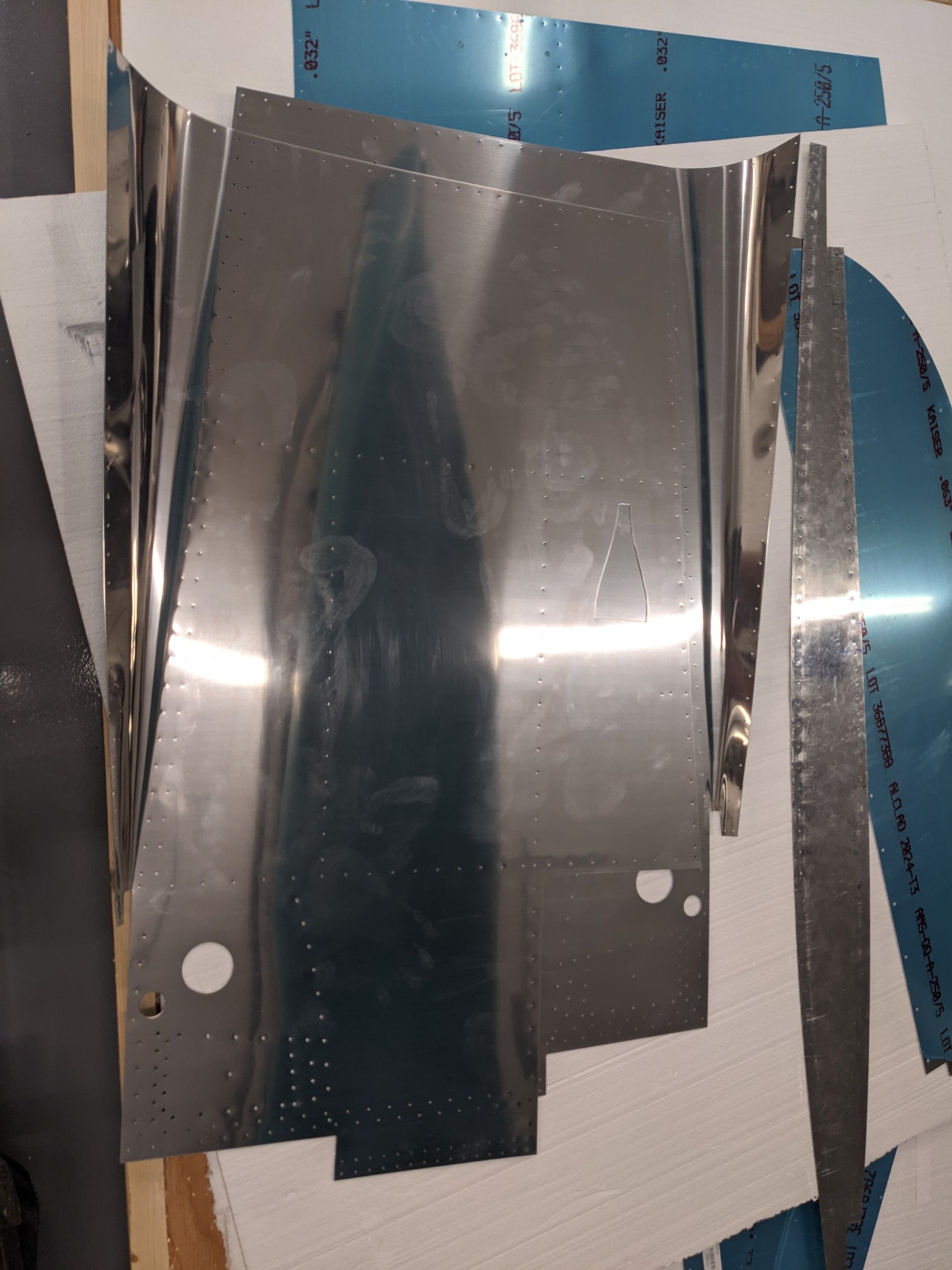 I then added the necessary bend to the lower left and right side clips.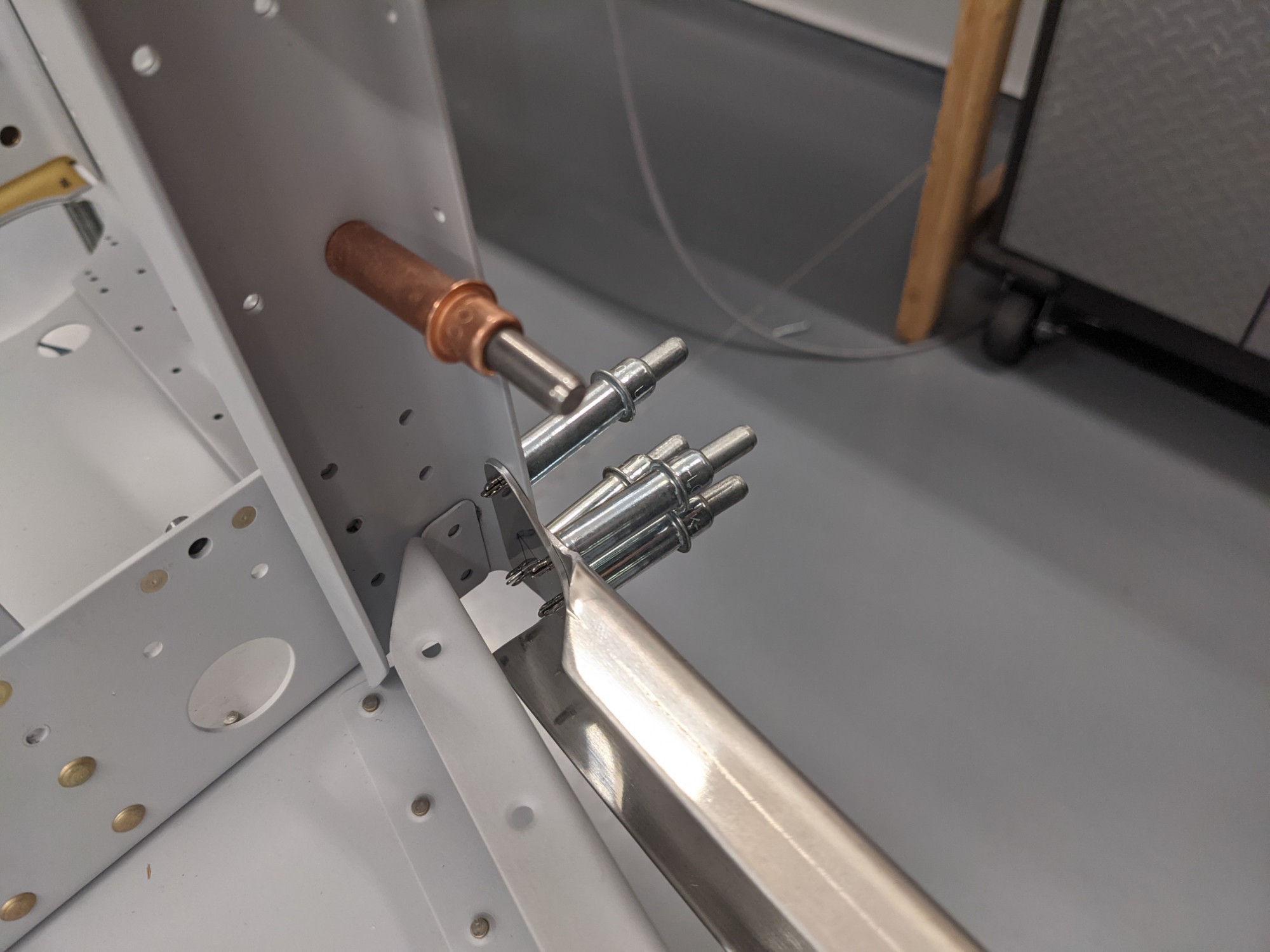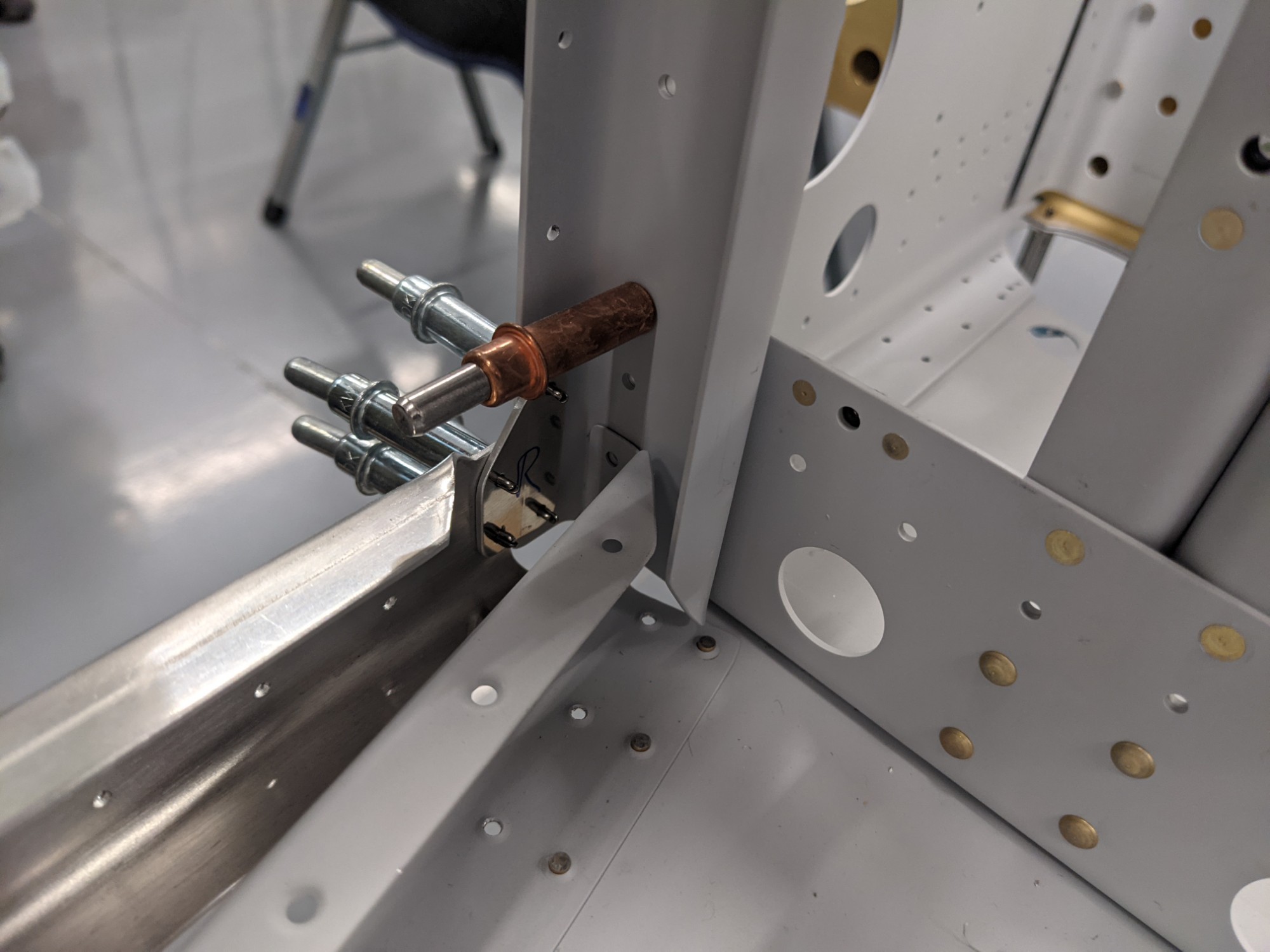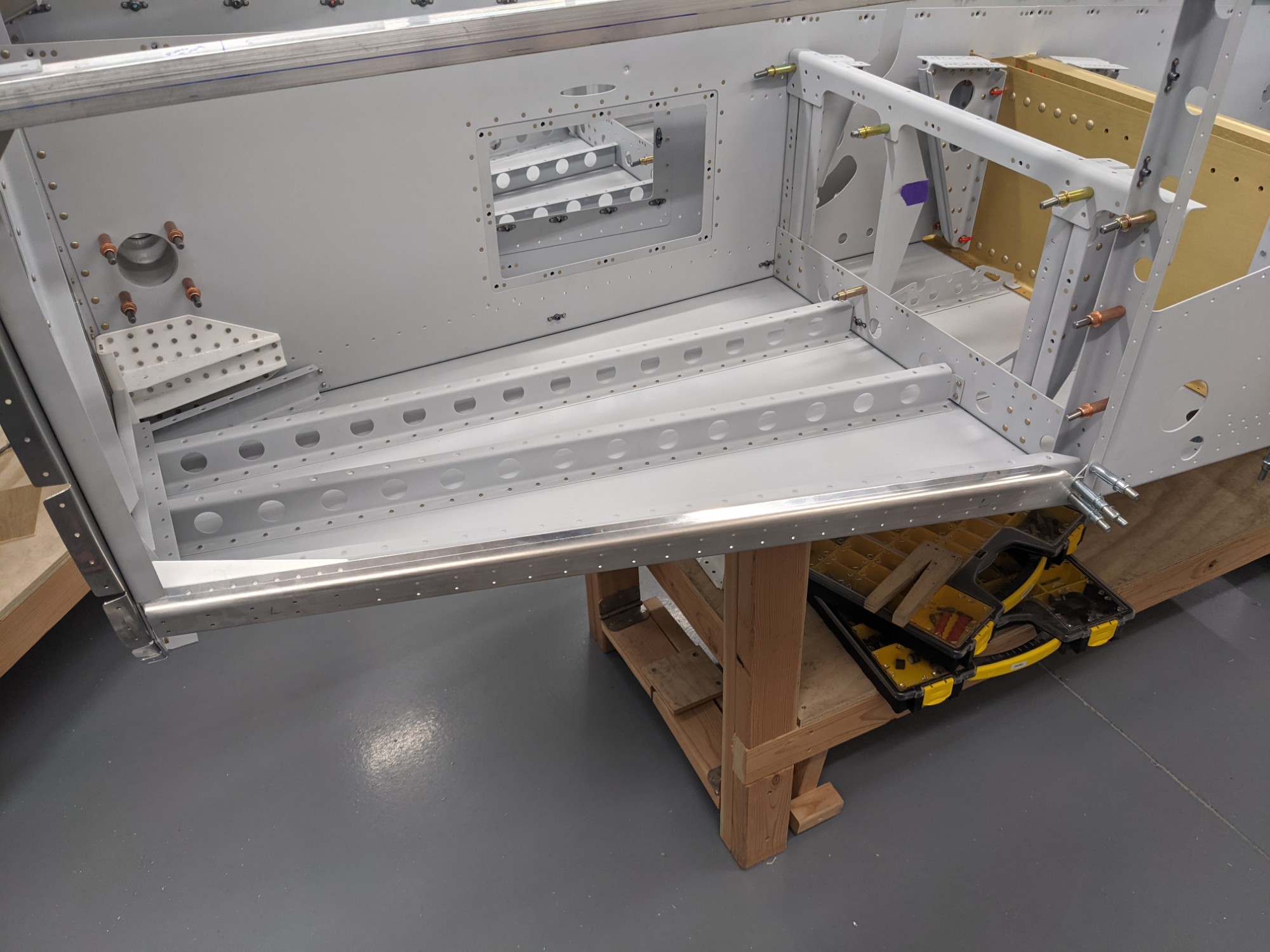 I separated the upper gussets on the band saw, deburred them, and clecoed them into place with the upper clips.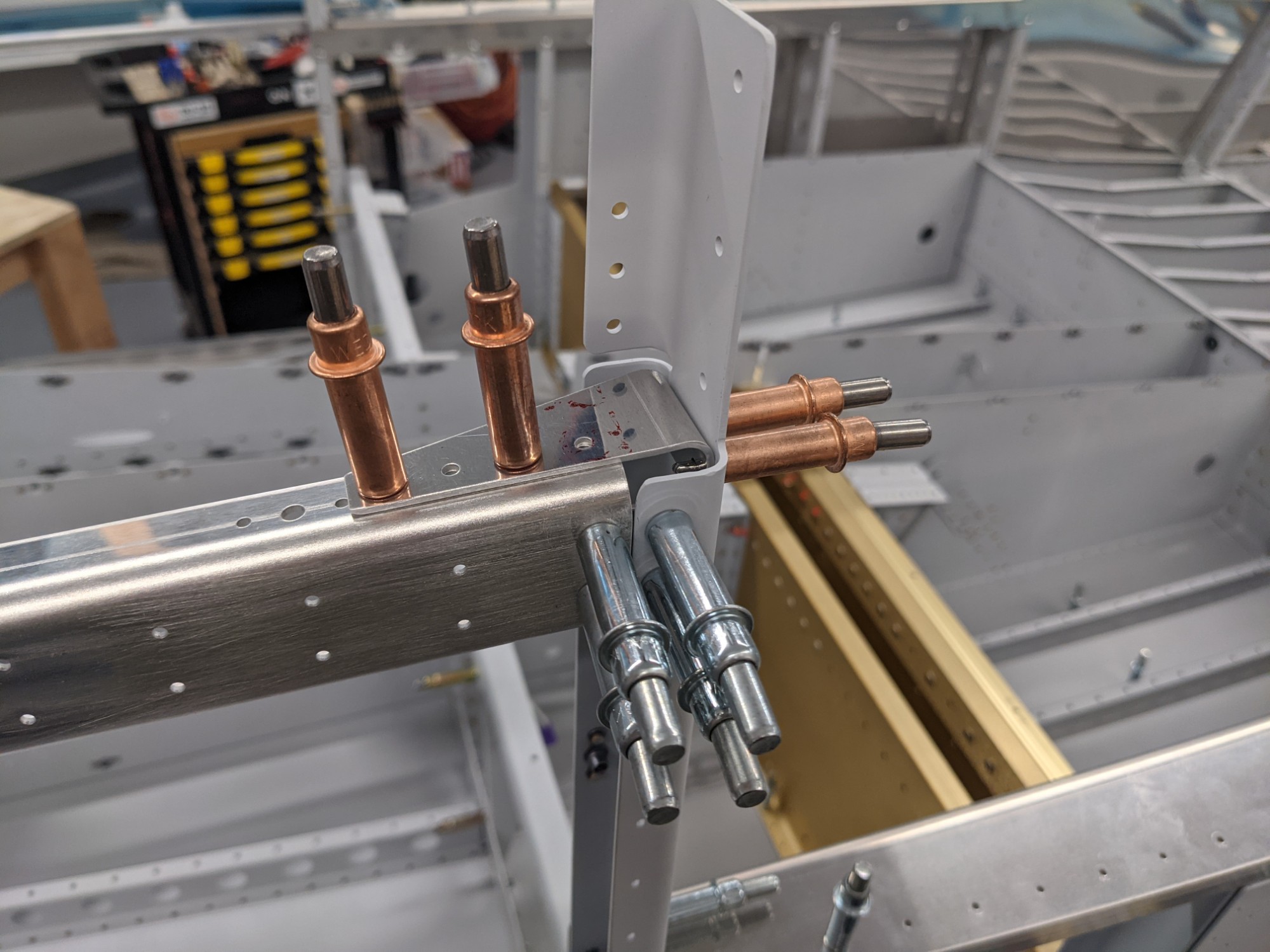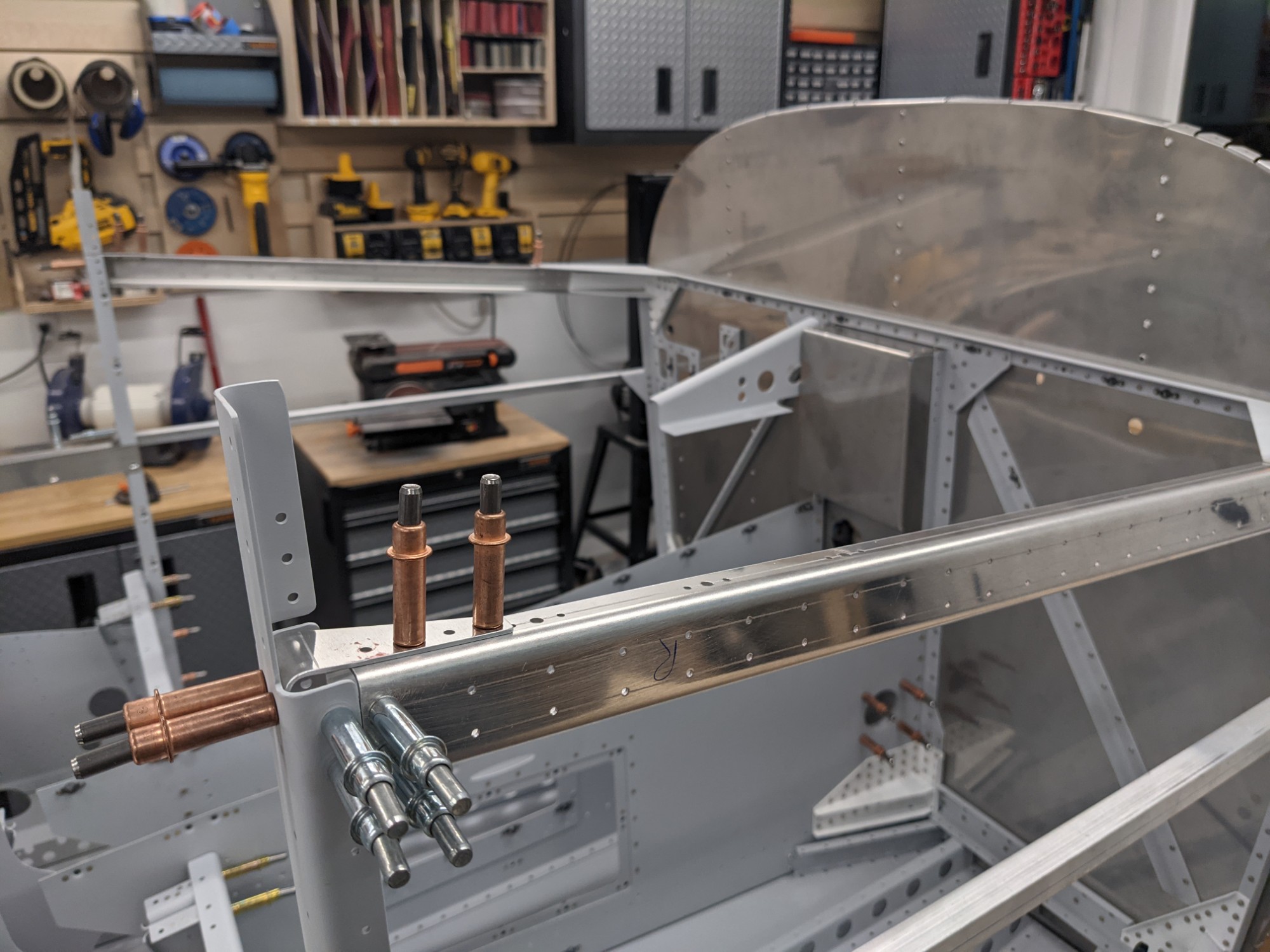 I then attached the forward cabin floor panels and the remaining structure.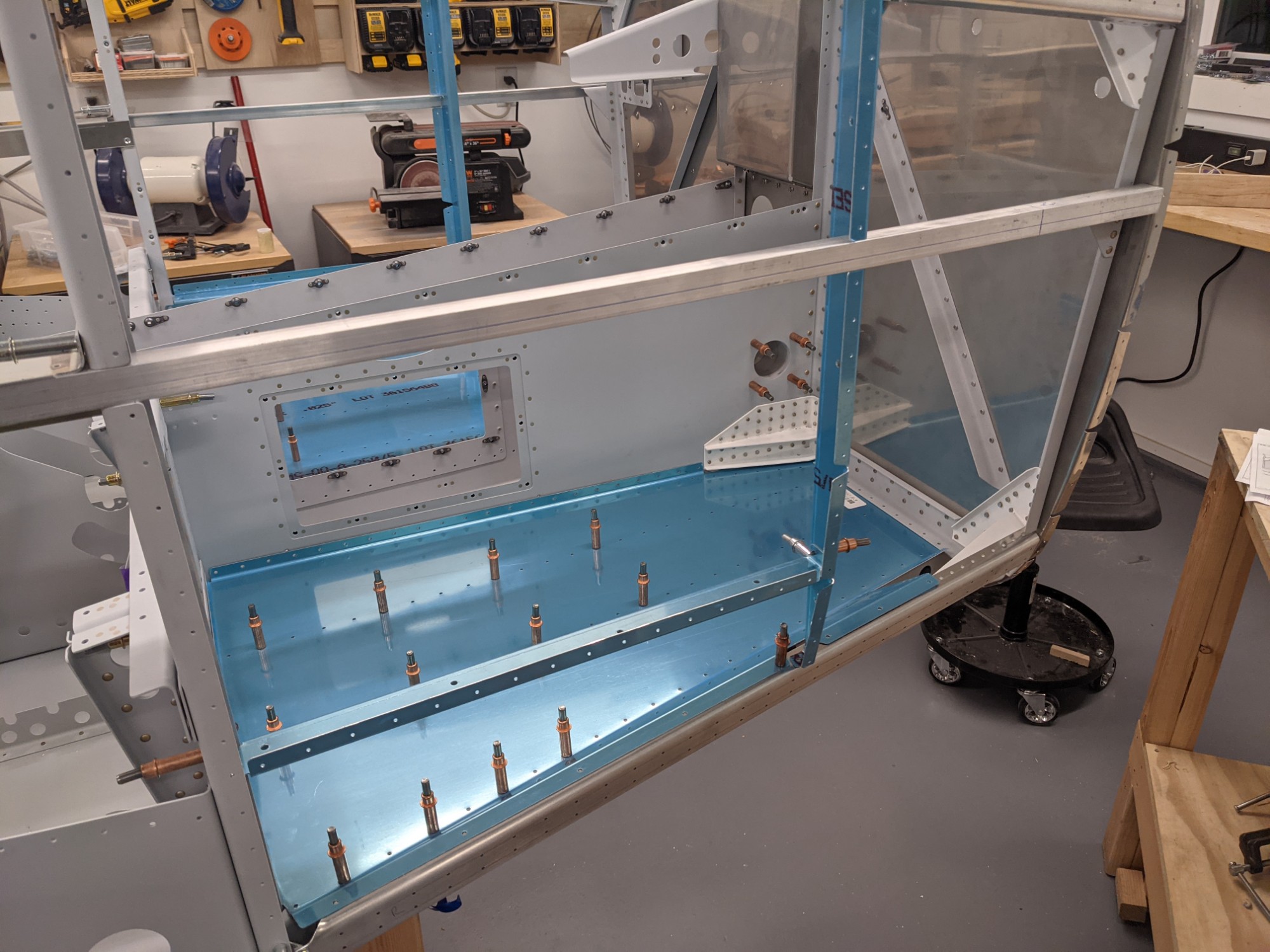 The side skins were then clecoed into place in prep for match drilling.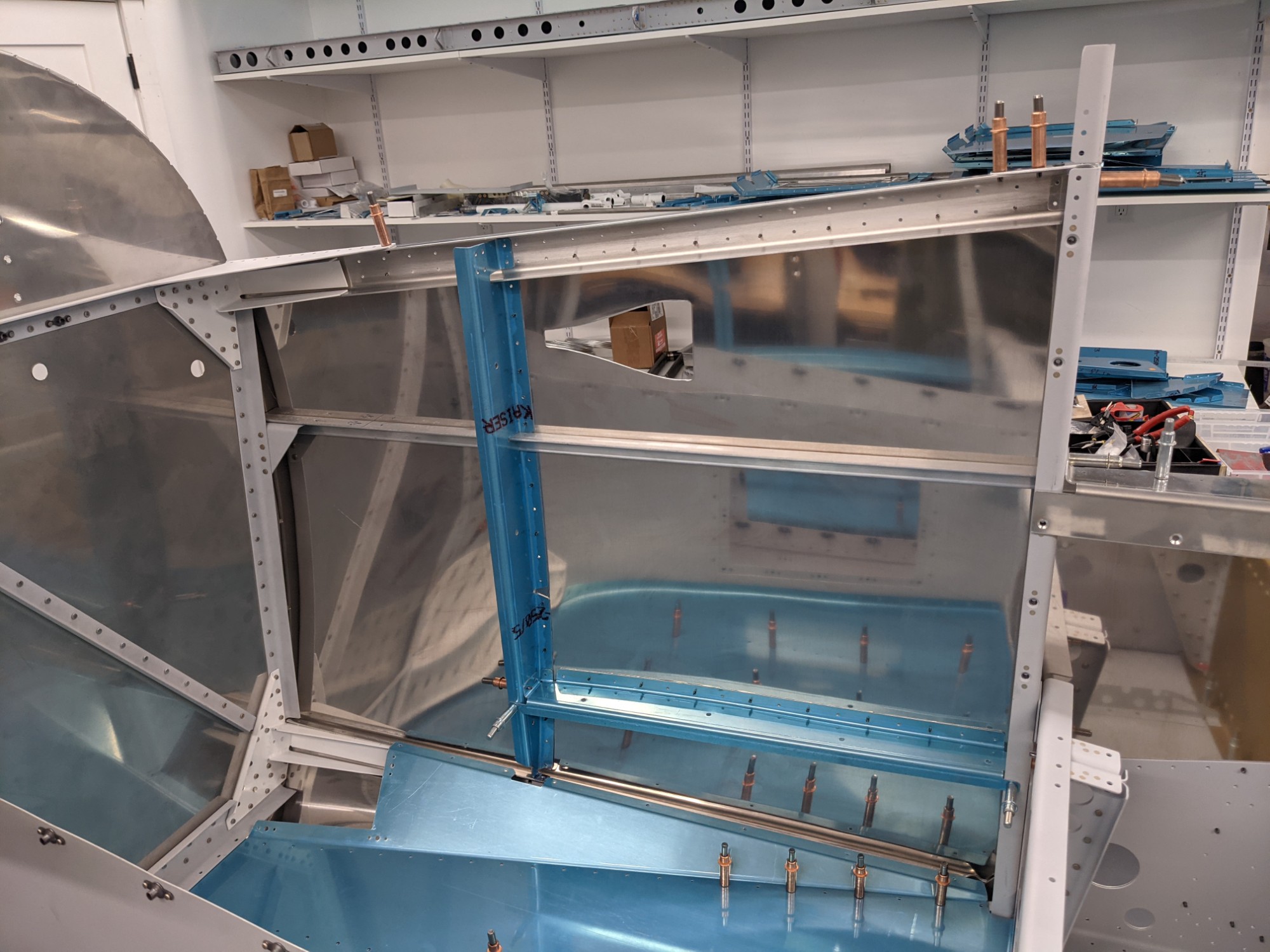 Everything is now in place for drilling. To be continued..