We cracked open the empennage box on the weekend and inventoried all of the parts this evening.
My helper (with her roller skates on) wouldn't allow me to open the box without her being present. She also insisted on being the one to mark off each part on the list as we worked through the packaging.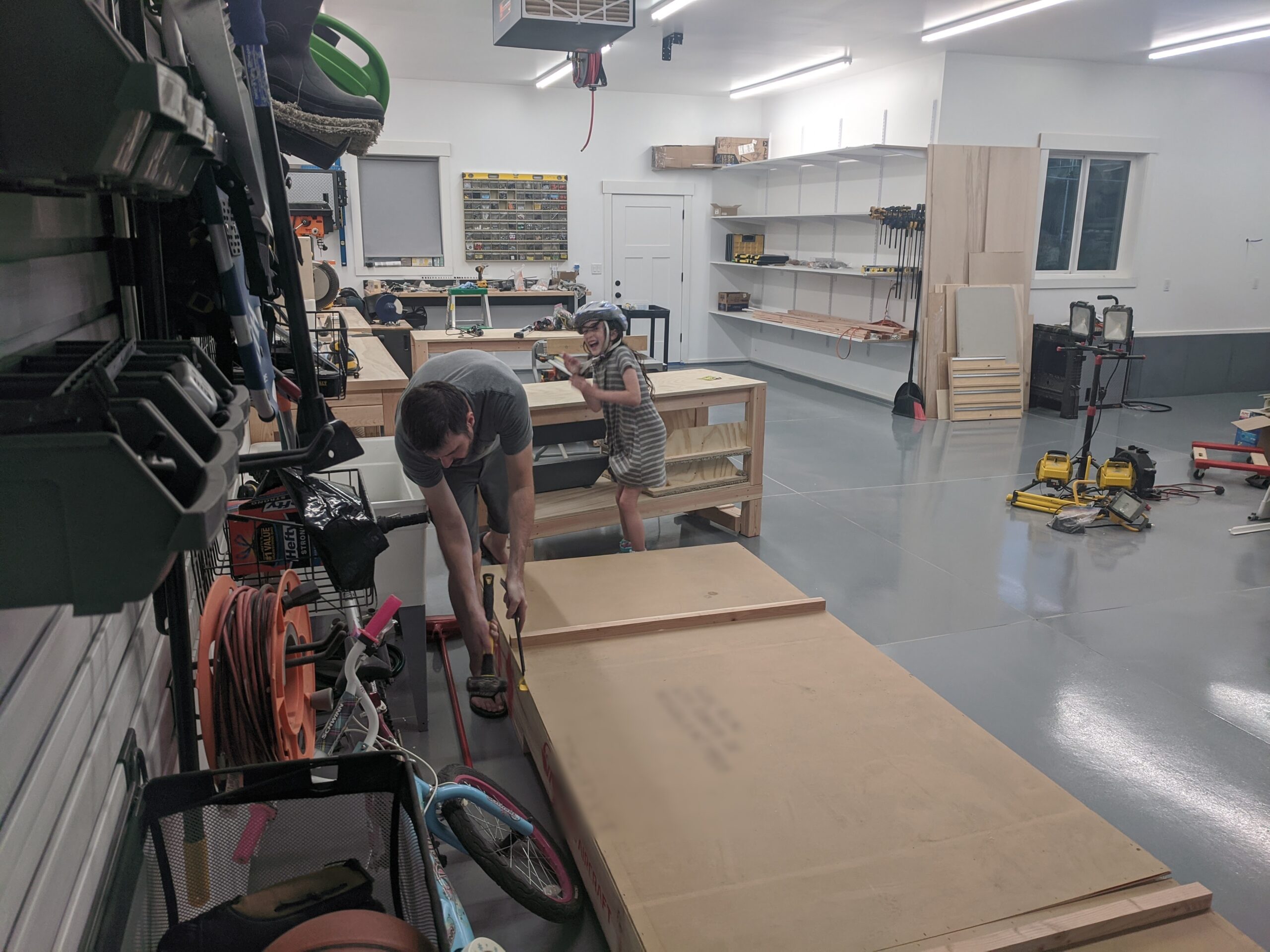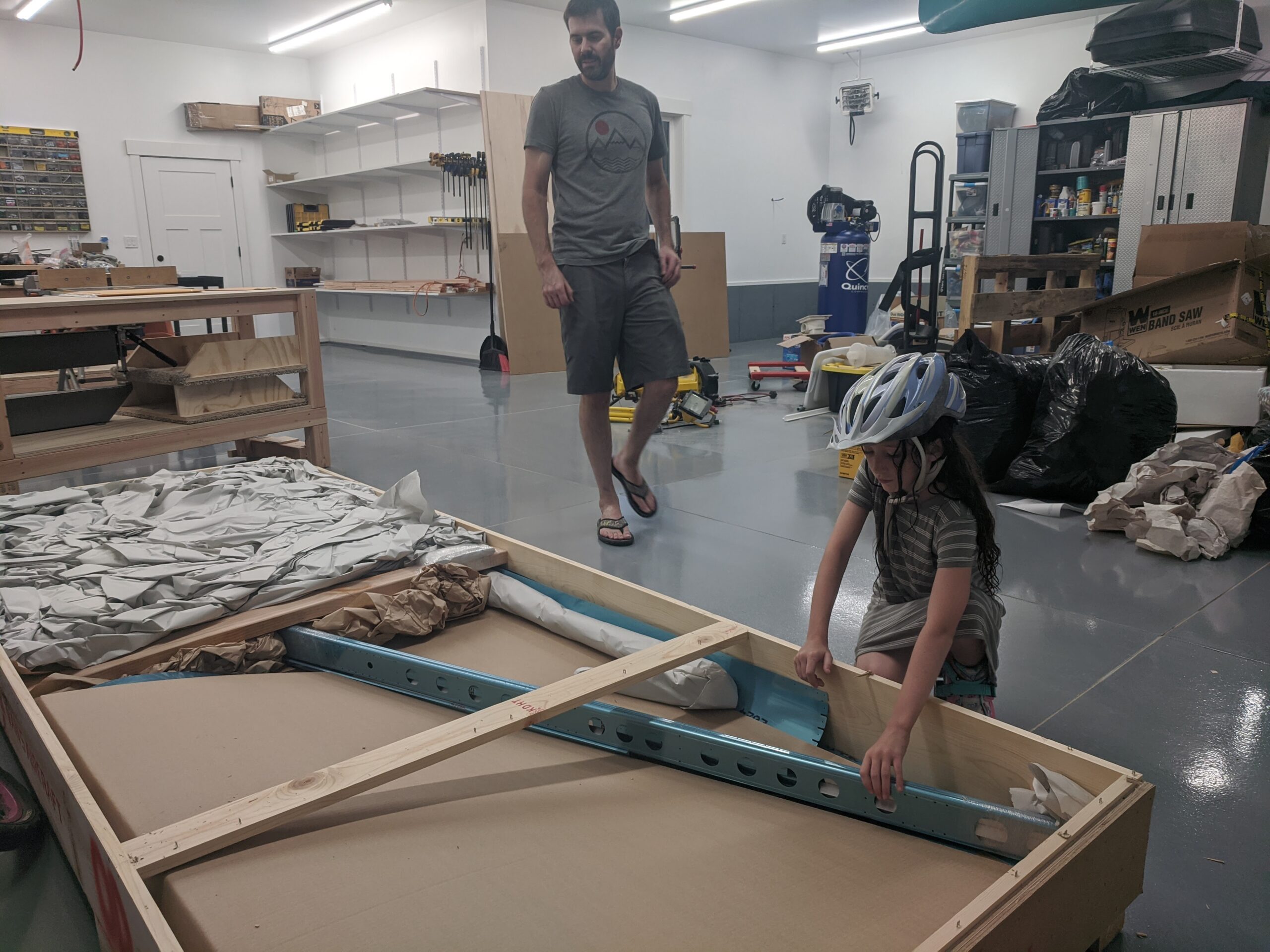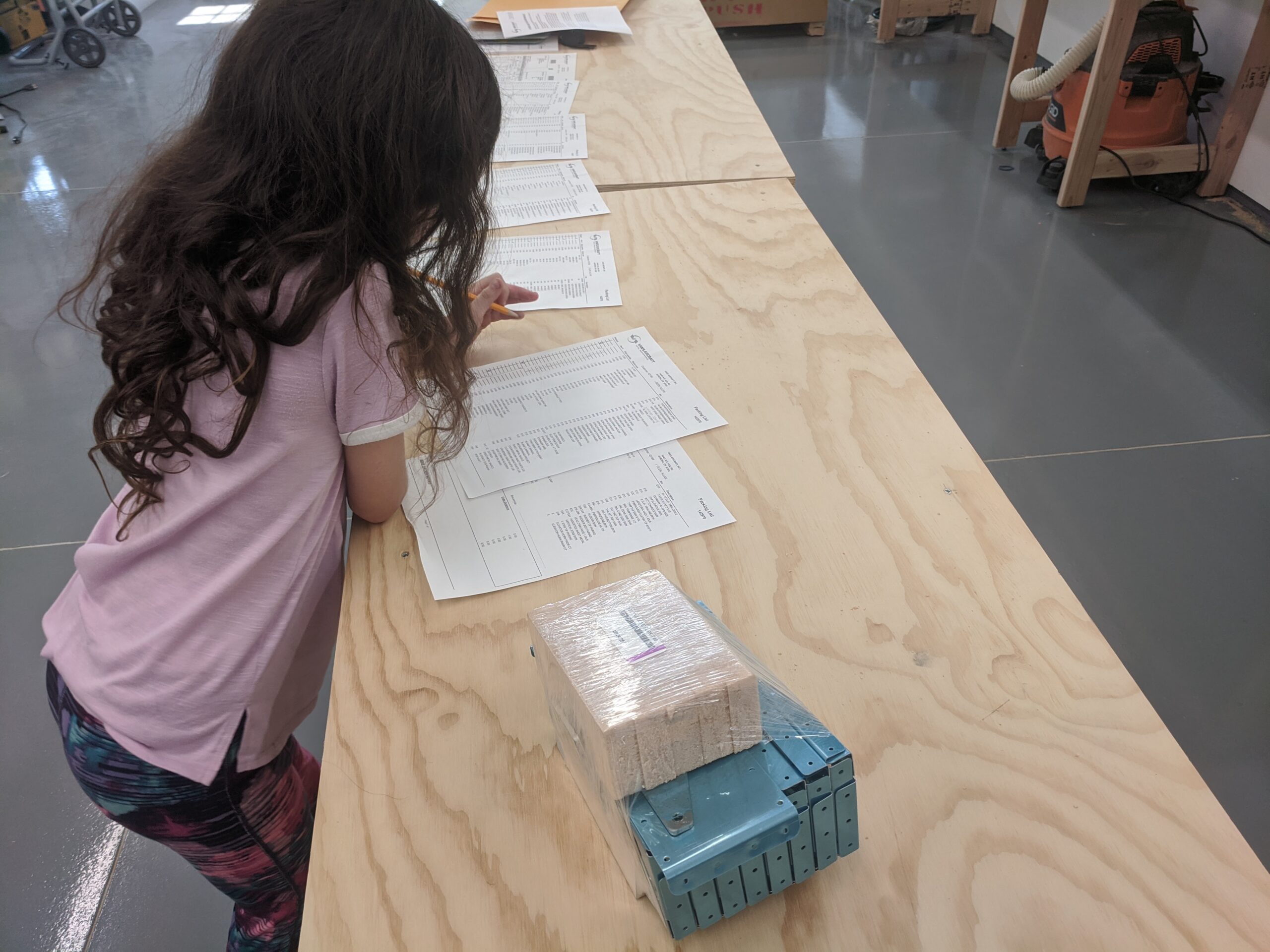 The box was very well packed and everything was clearly marked. One small subkit that wasn't present was marked as B/O. I assume that means back-ordered and I will follow up with Van's.

The large 24″ x 12′ shelves I had installed on one side of the shop worked really well for organizing all of the aluminum parts. I am going to create a ceiling mounted storage shelf for the larger skins that don't fit on the shelves.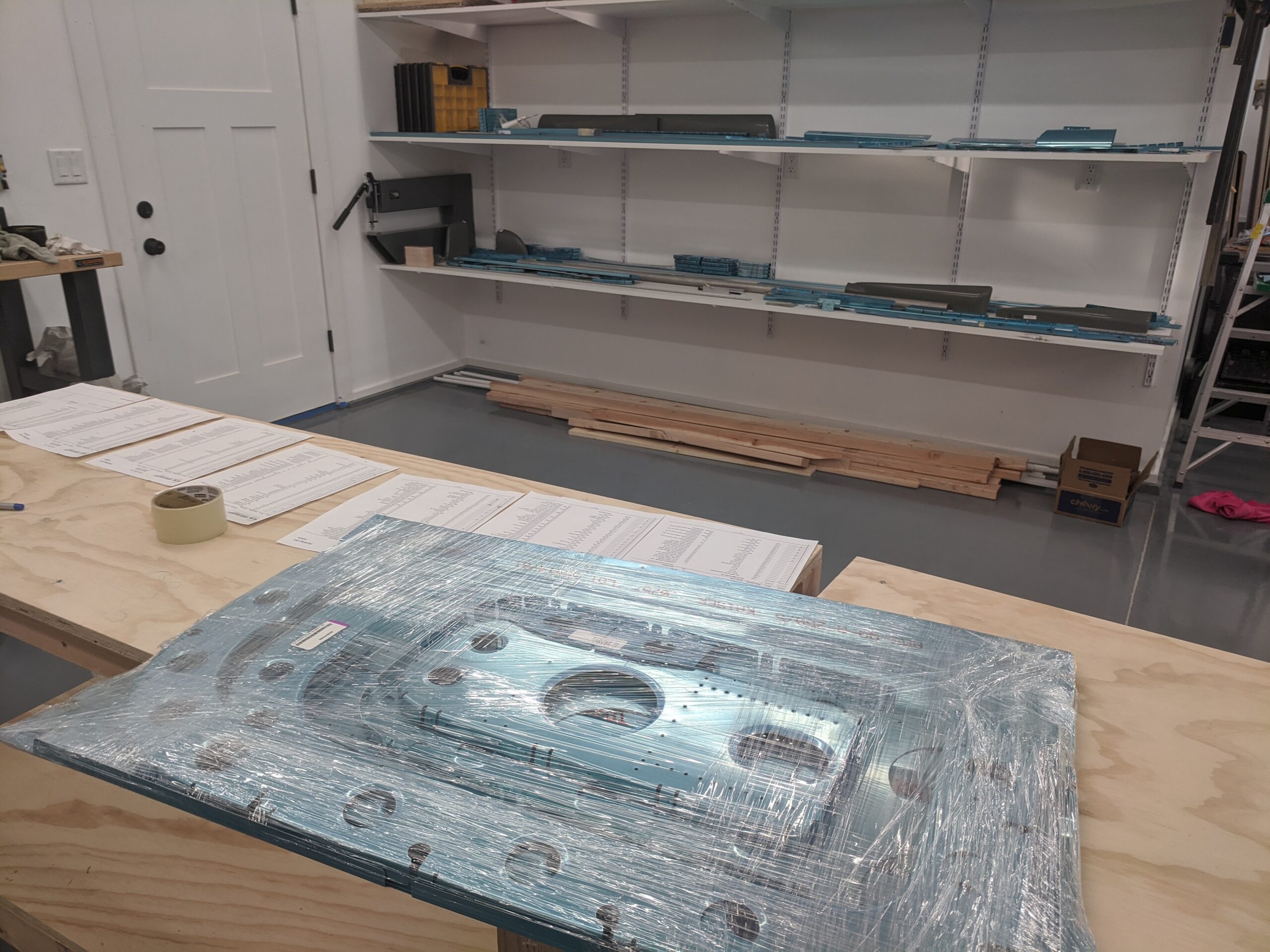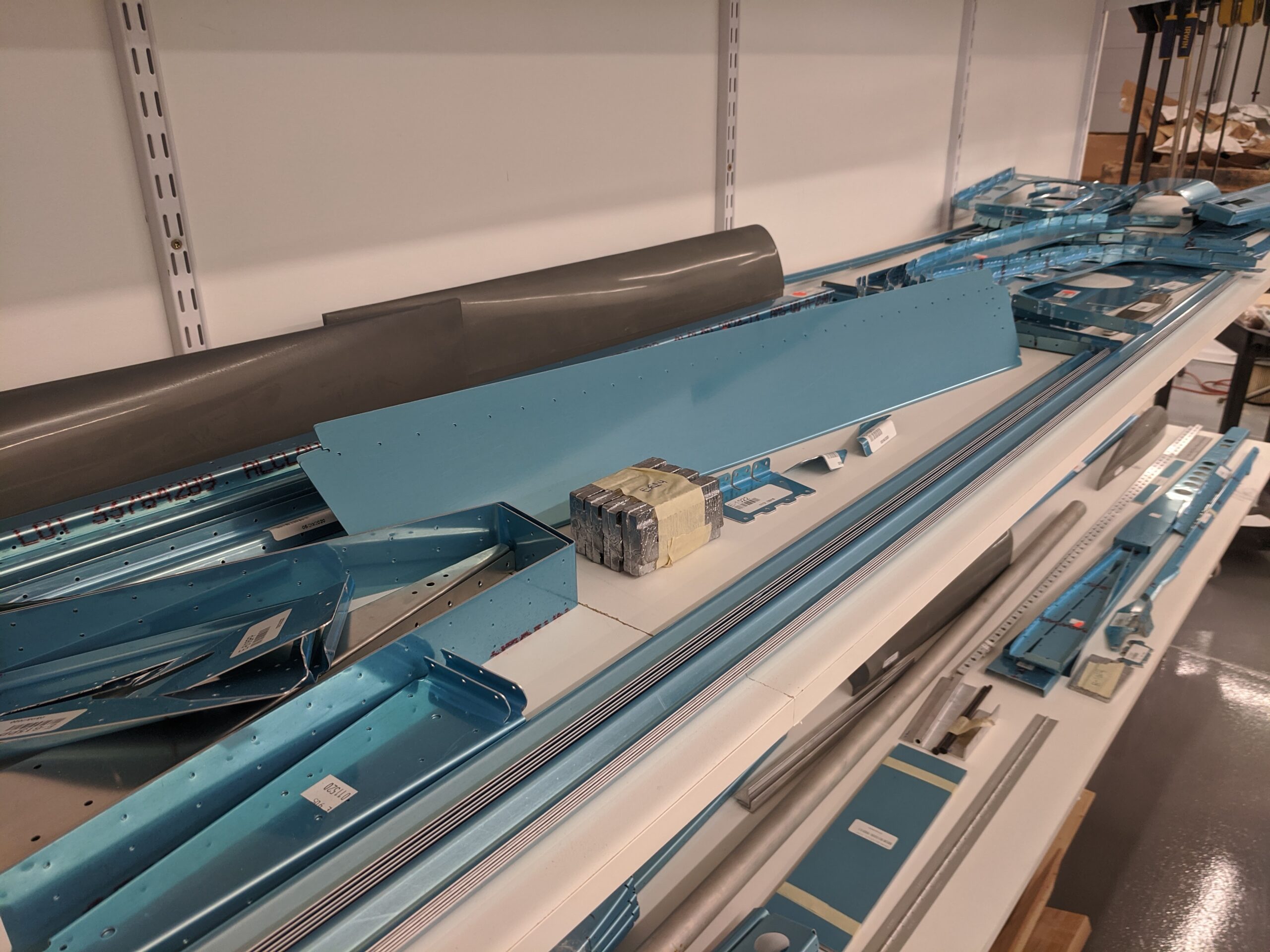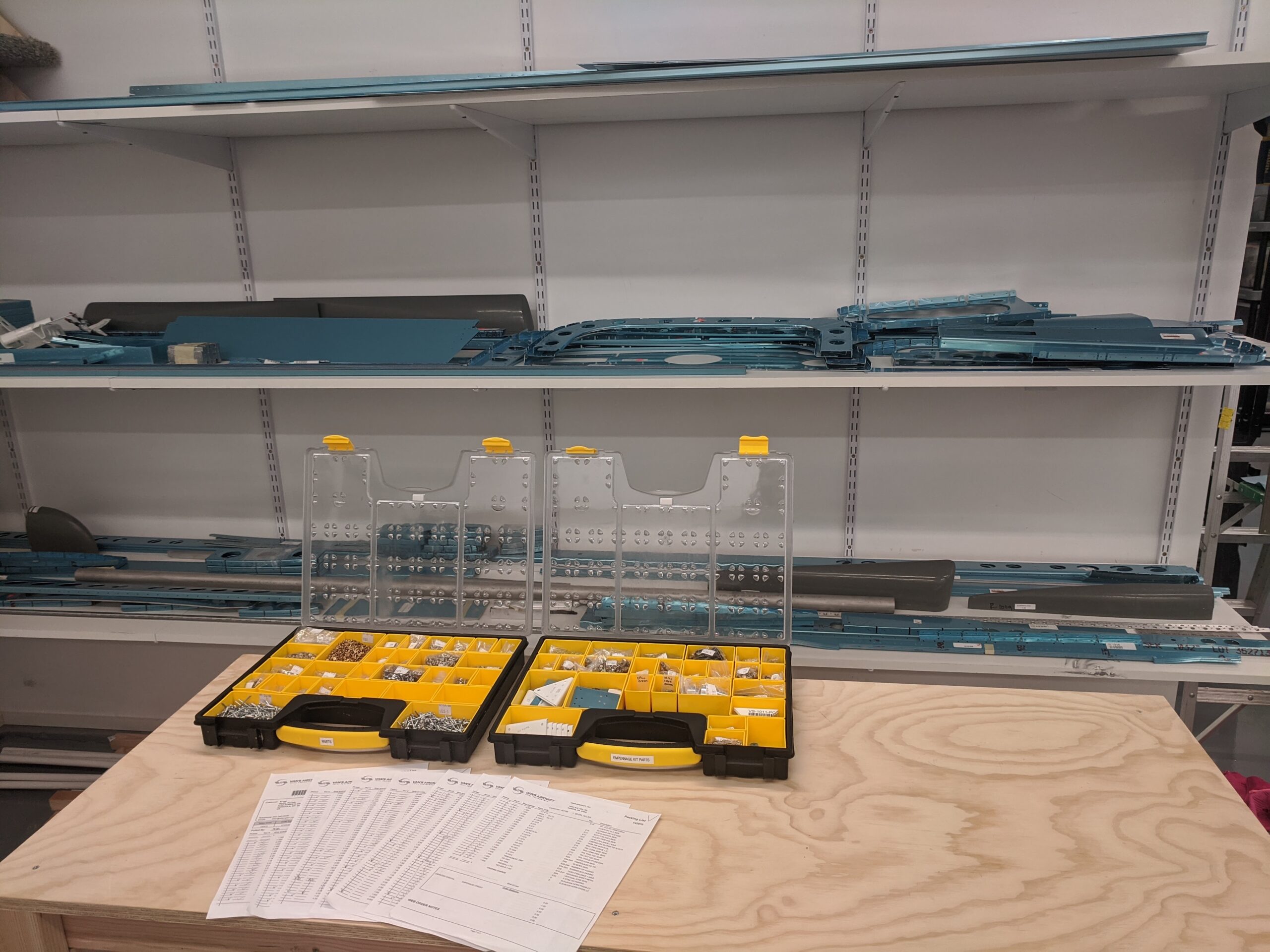 I purchased some Stanley 25 compartment organizers which worked great for organizing the rivets and other small parts.